September 26-28th marks the 6th annual Barrett-jackson World's Greatest Collector Car Auction in Las Vegas. This year tradition remains at the forefront with the Craig Jackson Foundation donating several thousand dollars to various local charities and bringing amazing cars to the Vegas valley.

Barrett-Jackson is the ultimate automotive experience. It is for me anyway. Each year I look forward to seeing what's new and what's cool in the car world. I love car events, and this one is especially cool. At Barrett-Jackson I get to see cars from my past and beautiful cars of the future that excite me and remind me of man's accomplishment in beauty and transportation.
This year there were nearly 700 vehicles on display and up for auction so the selection was amazing. I snapped a few shots to share with you. Live from Mandalay Bay Event Center in Las Vegas…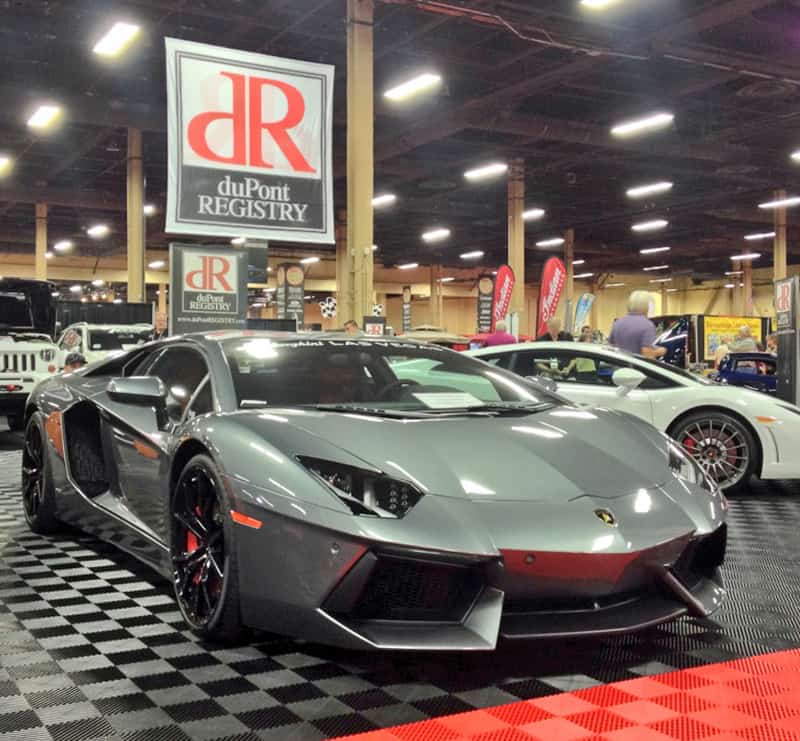 Ahhhhh… the Lamborghini LP-700 Aventador, courtesy of Lamborghini Las Vegas at the duPont Registry display. What an amazing car. The Aventador is, in my opinion, one of the hottest cars on the road right now.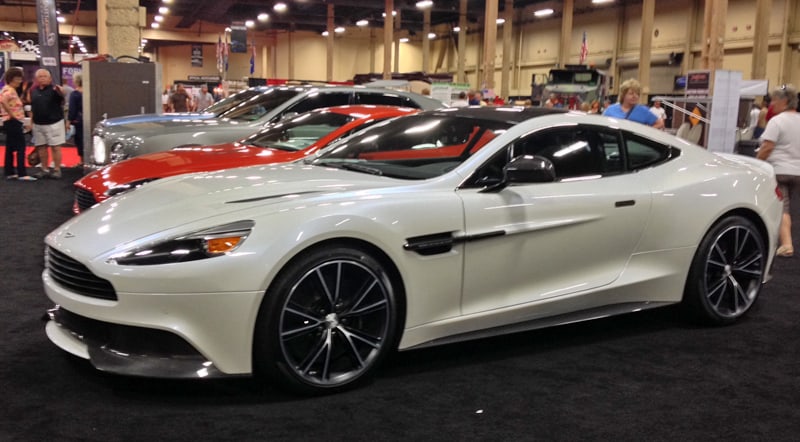 I love the smooth lines of Aston Martin. This one is exceptionally cool with lots of carbon fiber design elements.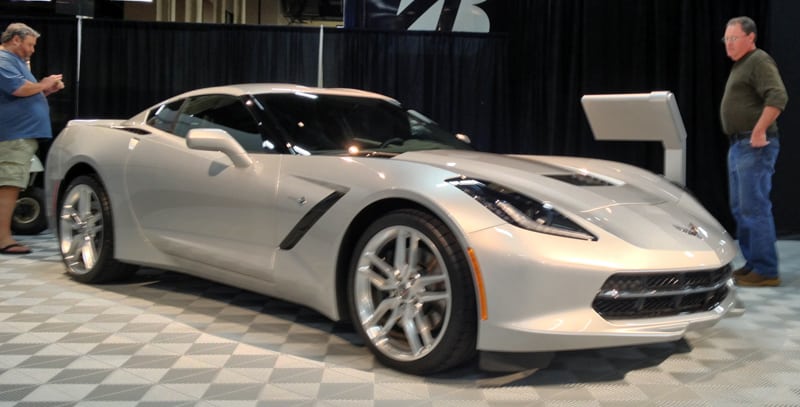 The all-new Chevrolet C7 Corvette Stingray rocks! I've been reading articles waiting to see this car for months. In seeing it up close, it was great to see that it's even better than I expected.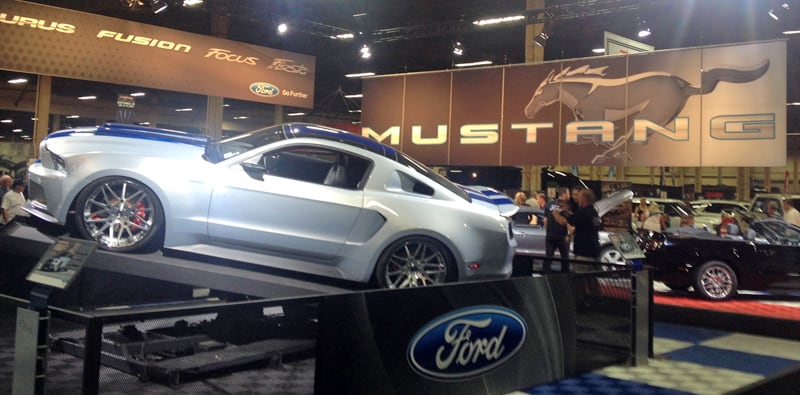 And for the Ford guys, there was no shortage of Mustangs.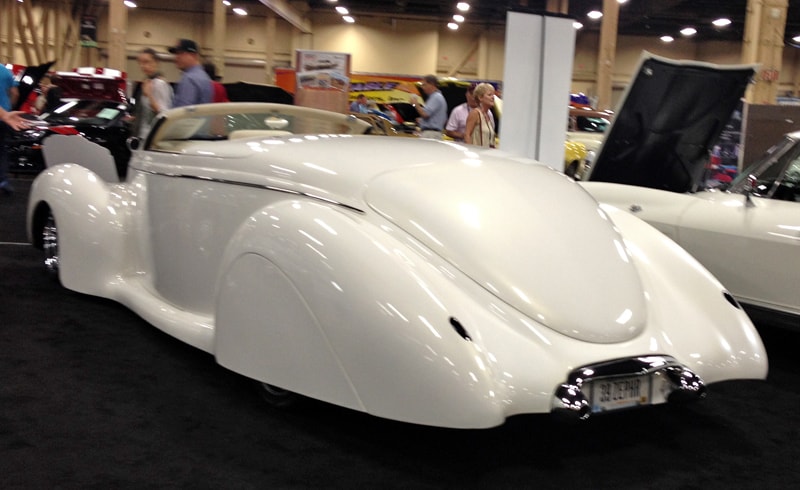 Slipstream cool. This 39 Zepher stands out as one smooth ride.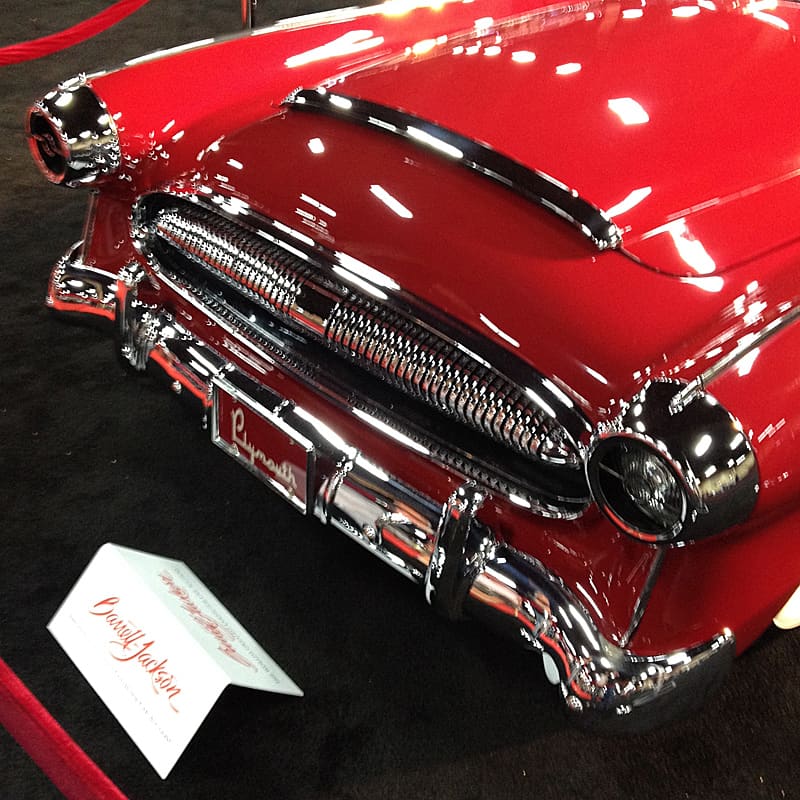 Chrome – I love chrome and this old Plymouth has plenty to spare.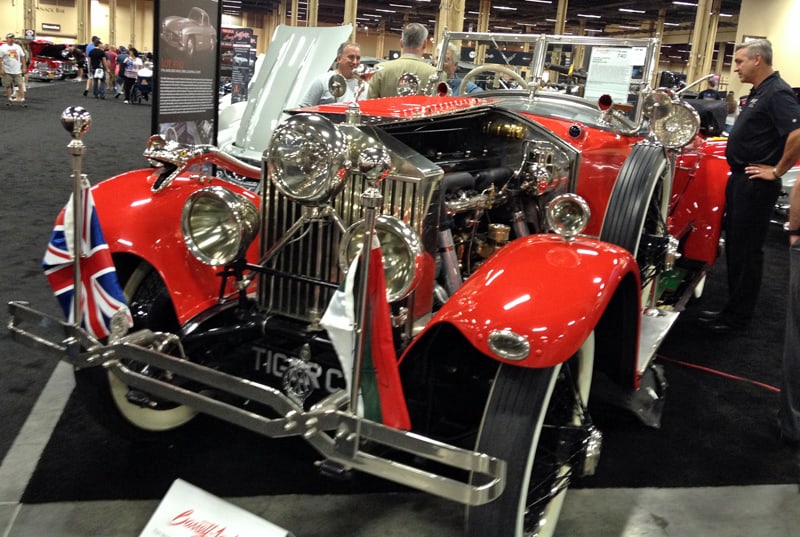 One of the more interesting cars on display… The 1925 Rolls-Royce Phantom 1 Maharaja Car, equipped for hunting Bengal tigers and other wild game.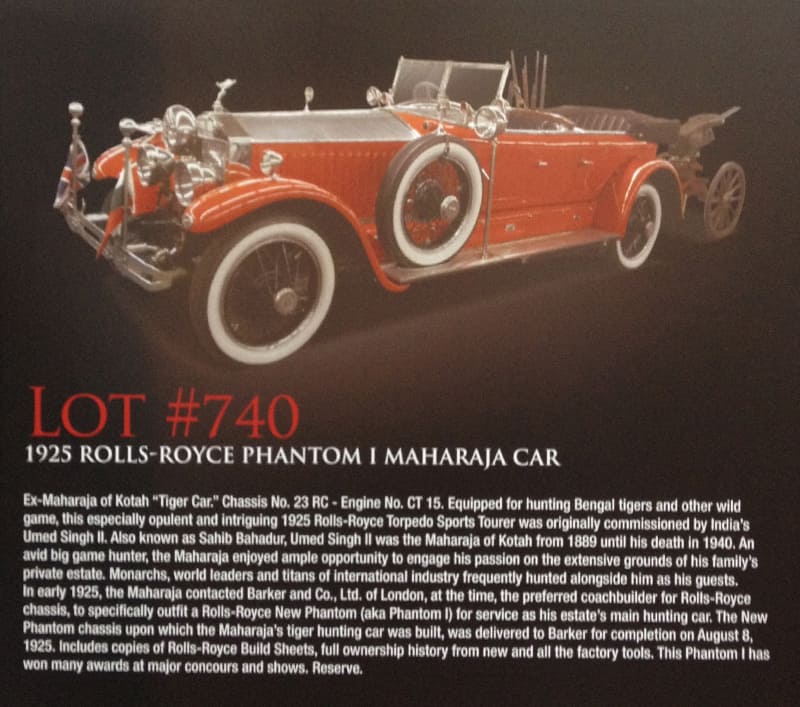 Estimates that the Maharaja car could sell for between $500,000 and $1 million. This classically crazy machine has everything: a plethora of guns and ammo, champagne, and even a large caliber machine gun trailer. Those Bengal tigers must put up one hell of a fight. Visit http://www.bonhams.com/auctions/19363/lot/455 for more.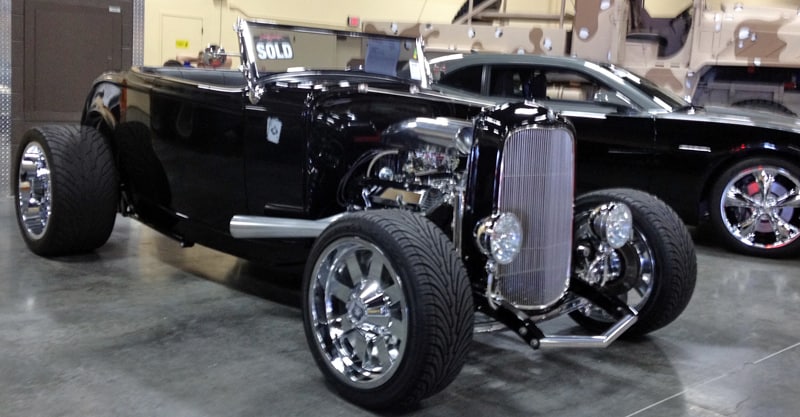 SOLD: Topless 1932 Ford street rods are always popular.
With hundreds of cars on display, there is plenty to see. For me, it's like a day at the candy store, or maybe more like a gallery visit. So many great cars remind me of an era past when cars were simpler.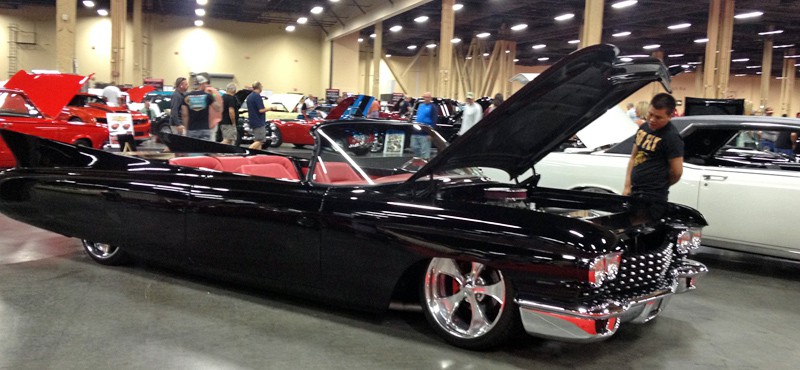 You don't get more cool or basic than this. This always topless Cadillac has been updated in style but retains a lot of old school classic traits. Totally a cool Vegas car. I thought it looks like something Batman would drive to the beach on days off.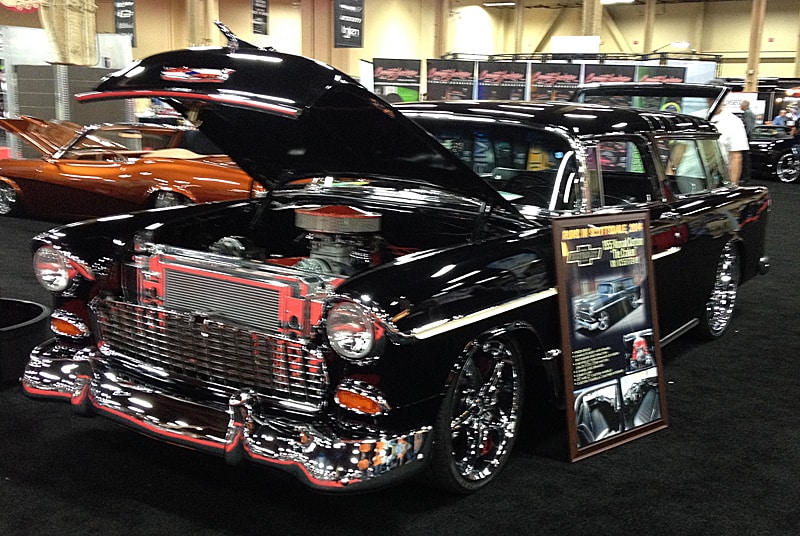 One of my all-time favorites of past… the 1955 Chevy Nomad. This one is exceptional in black.
* * * * *

One of the more interesting, and definitely cool, things that I got to check out was one of Hollywood's top mobile trailer companies, Anderson Mobile Estates. These guys have revolutionized the way movie stars, producers, directors and business executives remotely live and work. Their customizable, multi-level mobile estates offer first class luxury and comfort for individuals working on location. They've made it our priority to provide quality craftsmanship, practicality, and excellent customer satisfaction — and it shows. I thoroughly enjoyed checking out Will Smith's 1,200 sq. ft. rolling mobile estate.
Check out this great video from HGTV's Celebrity Motorhomes.
• • • • •
Of course, one of my favorite things about these events is catching up with friends.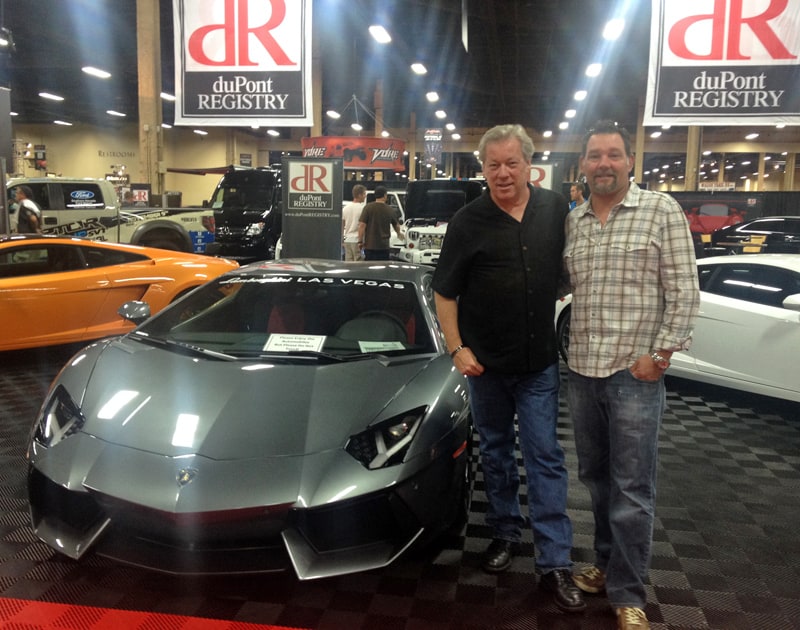 Seems like I'll use any excuse to get close to Lamborghini. Hanging with my buddy Kevin Mahoney at the duPont Registry display. Kevin and I walked the show. It's always interesting to hear others' stories about the cars they love and the memories around them.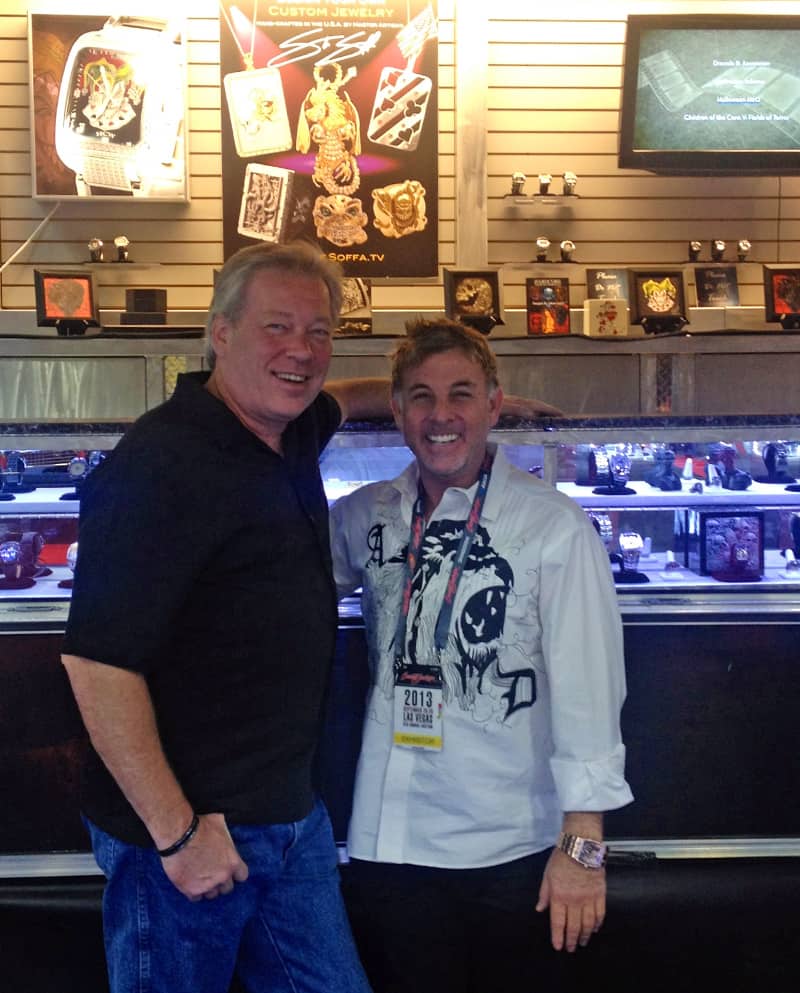 Always good catching up with Steve Soffa and checking out his new timepiece and jewelry designs.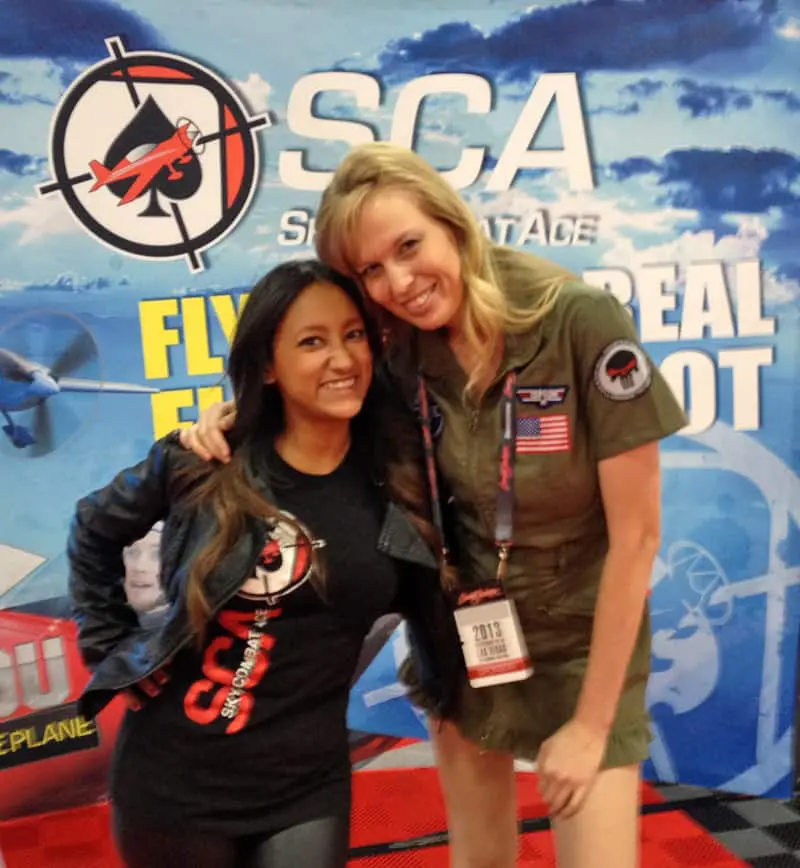 The beautiful ladies of Sky Combat Ace and Monarch Sky in Henderson, Nevada. Yvonne and …
• • • • •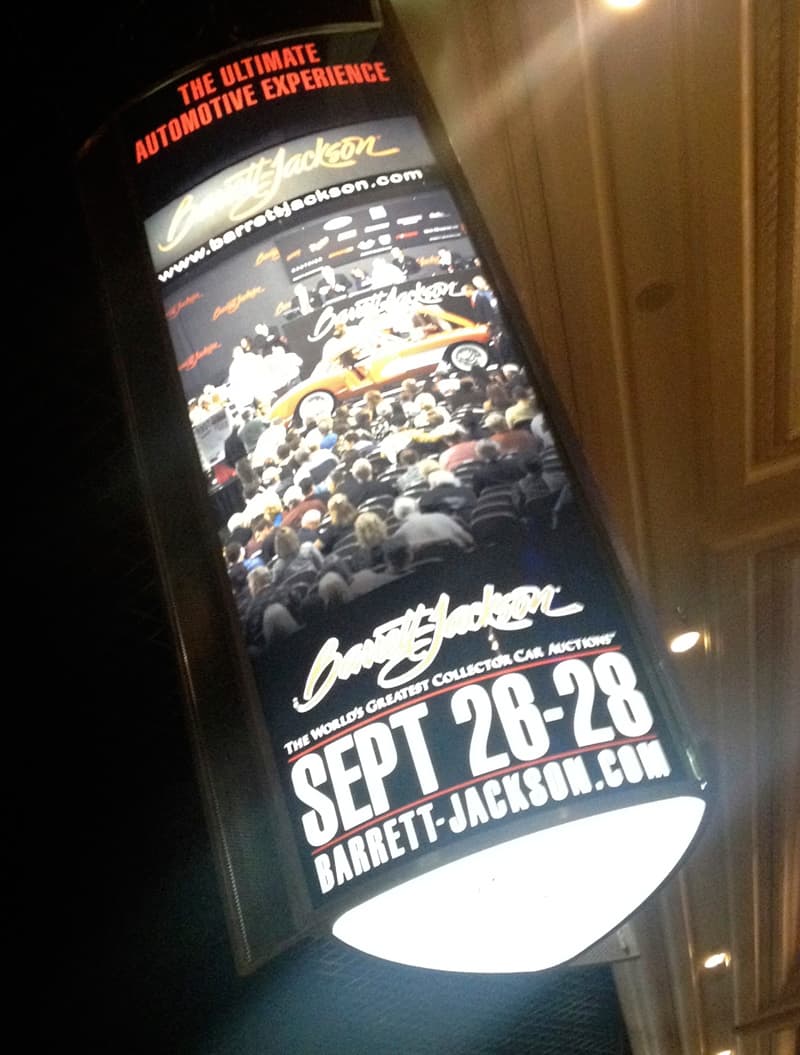 This year's event was a blast. I'm already looking forward to next year. Until then…
• • • • •
The legendary auction company supports a variety of charities and has raised more than $55.9 million to date. Barrett-Jackson has become a leading force in its charitable efforts across the nation with no plans on hitting the brakes. After raising more than $5 million at the Scottsdale auction in January, $1.8 million at the Palm Beach auction in April and $620,000 at the most recent Hot August Nights Auction presented by Barrett-Jackson, the Las Vegas auction is certain to add to the millions raised for charity. Read More…
• • • • •