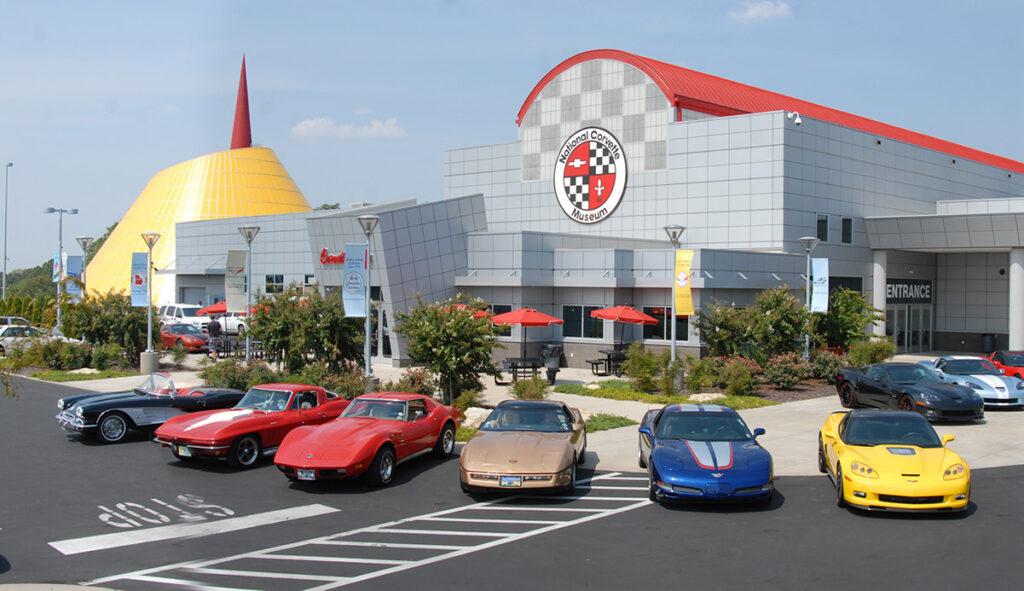 Photo copyright © National Corvette Museum
Announcing A New Tour Venue
The exhibit date and time are subject to change. Stay tuned for updates.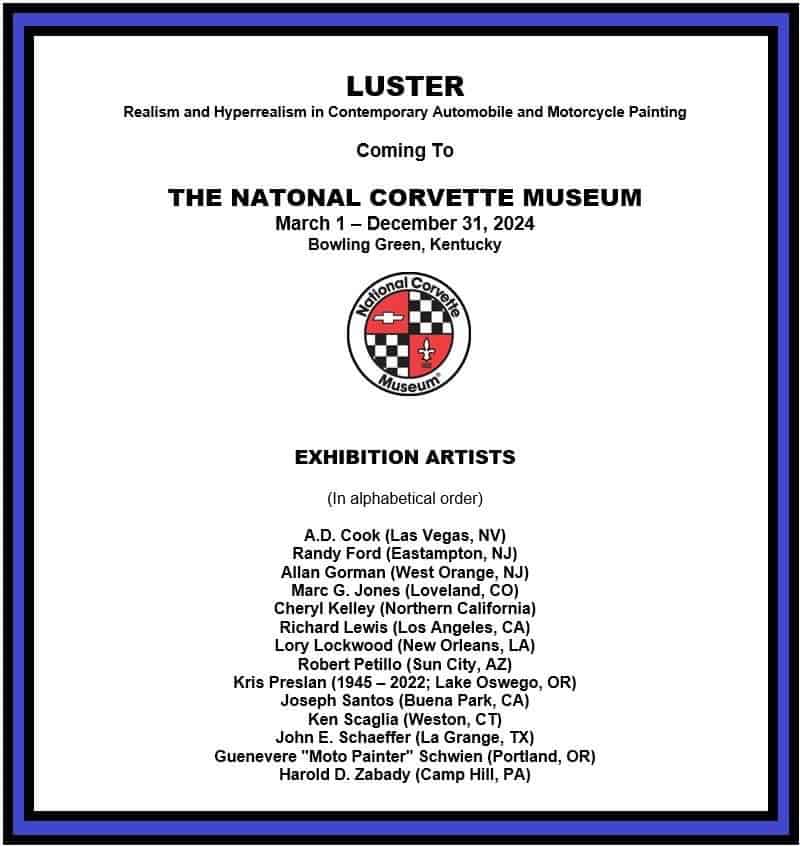 While nearly a year away, I'm incredibly excited that I have been asked to create an epic Corvette painting to unveil at the premier Gala event for the exhibit's nine-month kick-off. At this point, my head is spinning with ideas and imagery of Corvettes, past and present. All I know at this point is that it will be epic! I can say that because I am a Corvette guy. I drove one for years as my daily driver. I miss that car — black on black with a ZF 6-speed gearbox. So I know how Corvettes make me feel. I love how they make me feel. That is the basis and beginning of my creative journey.
As an artist and car enthusiast, the opportunity to create something as exquisite as Corvette's LUSTER Exhibit is an absolute honor. The groundbreaking impact of the Corvette on the auto industry cannot be understated; capturing its essence is a responsibility that I find both thrilling and daunting. I aim to bring out the unique qualities that make Corvette an American icon, and I can't wait to reveal my creative vision in the coming weeks. I will be actively updating my Instagram account, @ADCookArt, with behind-the-scenes looks at my process and progress to keep all my followers up to date. This project is a significant milestone for me personally, and I hope that my work will do justice to the legacy of Corvette.
Stay tuned for more exciting news!

The National Corvette Museum