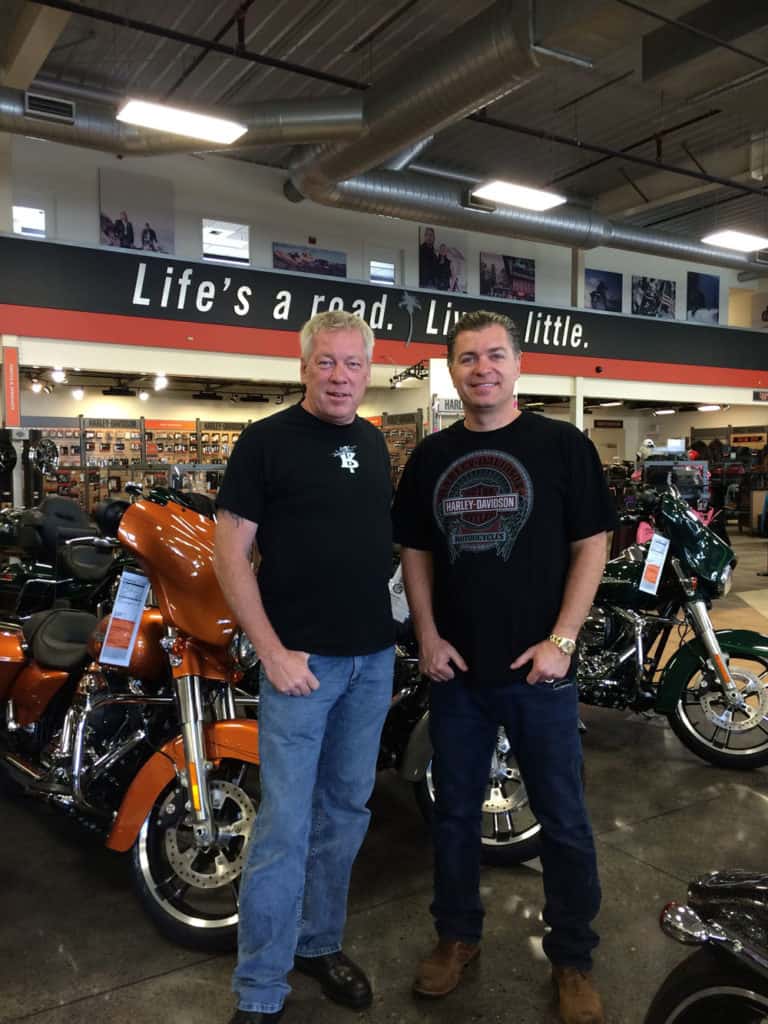 I was drawn to A.D. Cook's work by the artistic value I saw in it.
The first paintings of his that I saw were FOR SHOW and AUTUMN RIDERS. What struck me about these paintings is that they were true showpieces. They were centerpieces. In fact, in my current home FOR SHOW and AUTUMN RIDERS are the centerpieces of my main living area. I had art lighting installed in the home where I placed the paintings because they were deserving of that kind of attention. My wife picked out furniture, accent pillows, and countertops with colors from the paintings because they are so good that she agreed that they had to be the centerpieces of our entire home.
As a Harley-Davidson dealer, I am presented with paintings of motorcycles done by an 'authorized' artist who makes nice paintings. His paintings are the kind of paintings you put in your office to show that you ride or in your garage above the space your bike might leave empty when you're out riding it. A.D. Cook's paintings are more than a painting of a bike. A.D. Cook's paintings are more than a story that incorporates a bike. They're art. They're beautiful and they are larger than life and they speak to you. I am proud to feature four of them in my home. When I met A.D. I was shocked to find the pieces I now own hiding in the design studio he ran at the time. I couldn't wait to get the paintings out of his hands and up onto my walls.
Soon after I met A.D. he began applying the very same talents evident in all of his work to paintings of women. I feel incredibly fortunate to have been around to understand the inspiration and the subjects of many of those early works.
— Ed Wallace, Jr.