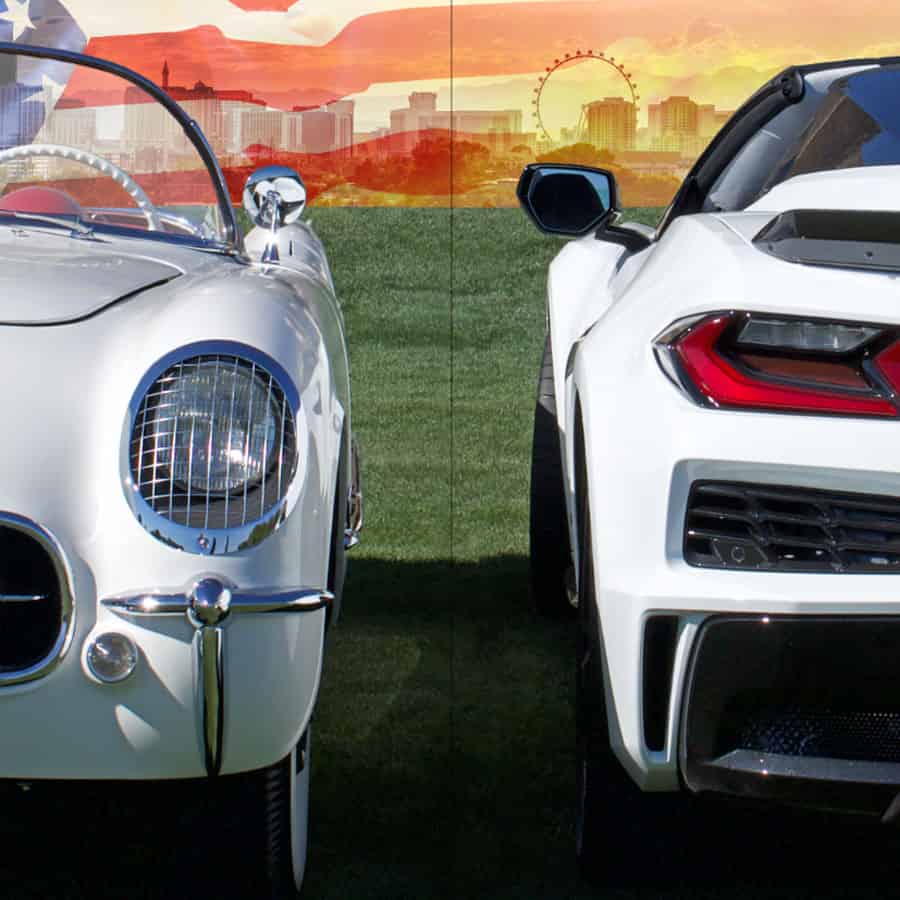 I could not be more excited! Over these past few weeks, I have been printing out photos from my recent Corvette shoots, drawing, making notes, and generally obsessing over Corvettes and my art project: two paintings to be unveiled and displayed at the National Corvette Museum as the centerpiece of the Luster Exhibition through 2024.
As I stand before my two perfectly slate-smooth canvases, I am ready to see them become more than surfaces of silky perfection. While I always prep my canvas to a level of smoothness, for this project,ct my canvas prep process was more important than ever, especially since I'm painting two large white car portraits. With that in mind, it's time to get messy and make some art!
The image above is created from my recent Corvette photo shoots. It is a small taste of where my painting is going, but just a taste. There is a lot more to the paintings and their story, so stay tuned for updates and pics to follow. Meanwhile, track the project on my Corvette 70th Anniversary Art Timeline page.
See more great pics from my June 20th post "Corvette Dreams in Las Vegas."
Featured Corvettes in Las Vegas photo © A.D. Cook 2023