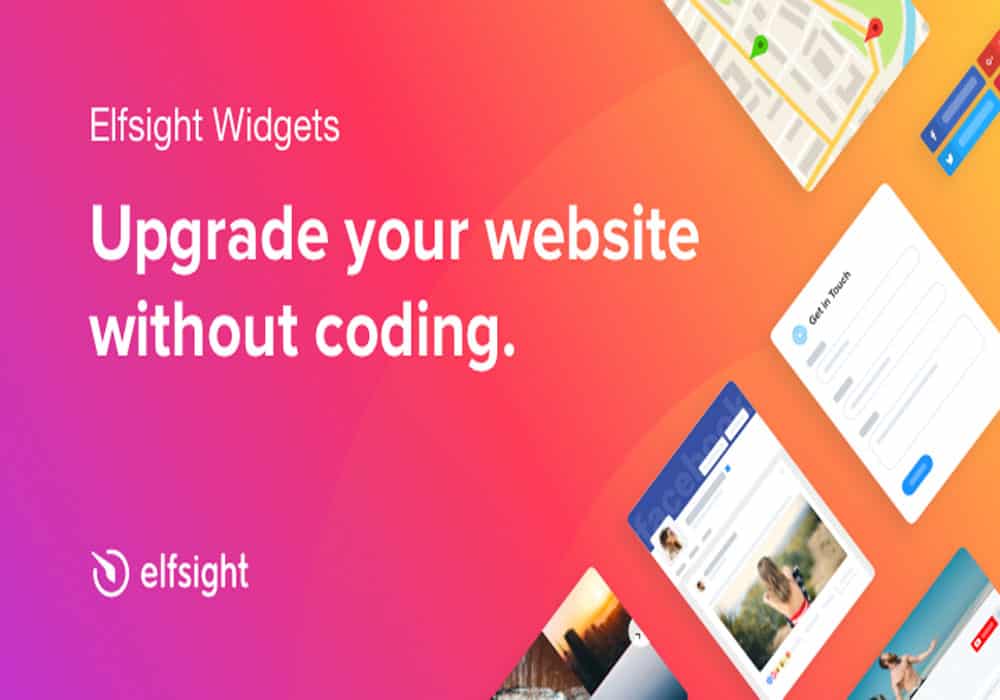 I admit that I am a massive fan of Elfsight as a compliment to Webflow. Coming from a WordPress background, I am a big fan of wiz-bang and clean design.
Upgrade Your Website Without Coding
As a web designer, the whole idea of creating and designing is a visual process. It's not about coding. It's about communicating, and there is no better way to do that than the Internet. Creatively speaking, it is the ultimate form of immediate gratification to express yourself and share your vision, art, product, and message with the world. That is why I got into web design in the first place.
In '95, when I first started designing websites,  my team had to be more technically driven. You needed that back then. It took a team to build a site; at least, it did for me. I coordinated projects, art directed the design and navigation (UX) and passed the project on to my team. While having a team is great, it's not so necessary today. Now, more than ever, a single designer can create a beautiful website with all the coding and never have to code.
As a web designer, I've been working mainly in WordPress over the last several years (since Jan 2012 when this website migrated to WordPress). Working with either is as different as night and day, so while there is a learning curve in the migration, as there was from HTML to Dreamweaver to Wix to WordPress to anything else, it's worth it. Why? Because easier is always better. Simpler is better. Better is better. That's progress.
In short, my inspiration (and motivation) in creating the VegasDesignSEO.com website as a Webflow CMS website design is all about making life a little easier on some level; that means taking a step back from all the theme and plugin updates and the frustration that comes with them. Don't get me wrong, I love working in WordPress for many great reasons, but any web designer will tell you that even a "simple" WordPress site can usually have a dozen or more plugins from as many developers. If you work on more than a couple of websites, it can become a part-time job just keeping up with them all.
That is why I switched to Webflow, and that's why I integrated Elfsight widgets into this website.
It started simple enough. First, I started exploring and playing on the Elfsight website, and then I got hooked. It started simple enough with a contact form, then a cookie consent, an Instagram feed, and on and on. The VegasDesignSEO.com website now features several beautifully designed widgets throughout the site, greatly adding to this site's visitor experience.
Some of my favorite widgets include:
COOKIE CONSENT that you probably already clicked on the bottom of any first page visited site-wide
INSTAGRAM FEED posted throughout the site
LOGO SHOWCASE featured on the Logos & Branding page
SOCIAL SHARE BUTTONS displayed site-wide at the right side of each page