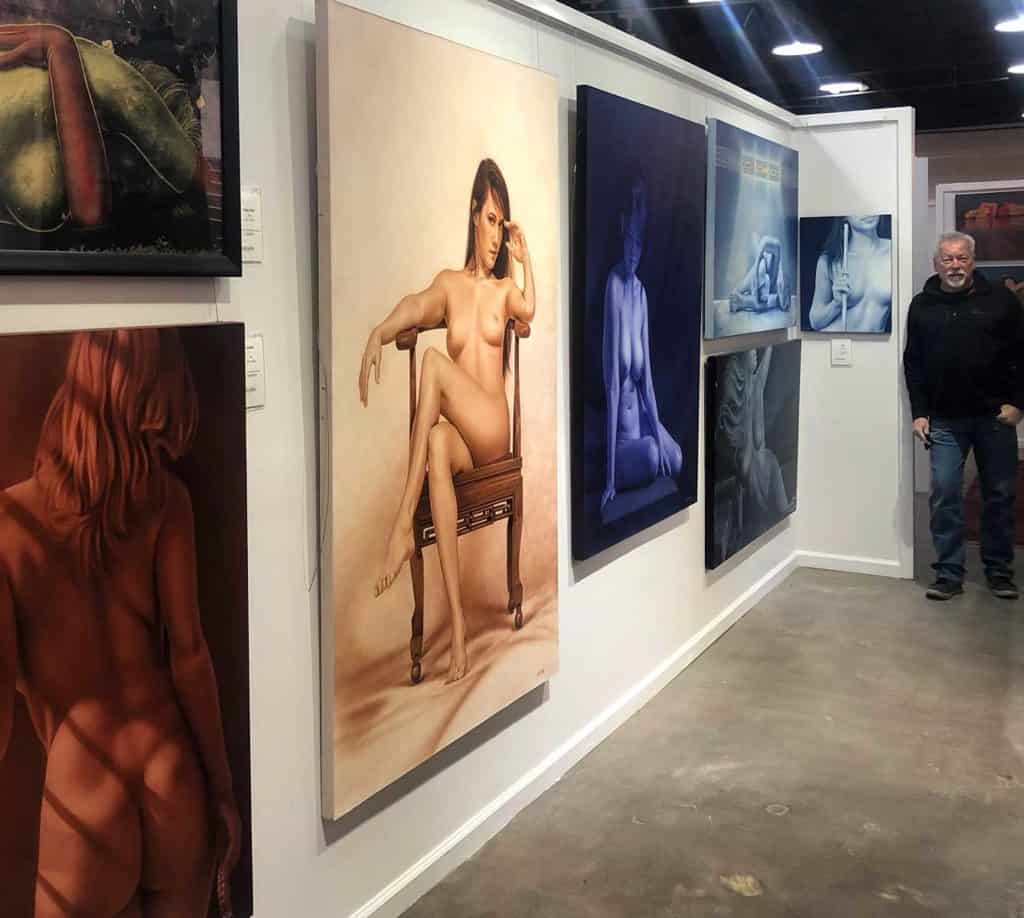 Realistic Life-Size Art Nudes on Canvas in the Historic Las Vegas Arts District
I'm excited to show my realistic life-size art nudes on canvas at the all-new Conrad West Gallery in the Historic 18b Arts District in Las Vegas.
Back in December, I shared the gallery's forthcoming grand opening, which they had coordinated with the Arts District's First Fridays, which occur on the first Friday of each month.
This is the first time for many of these A.D. Cook original paintings to be displayed where they can be viewed up close for a limited time.