September 27, 2007 – A.D. Cookwas at his second show in Key West for A Boy And His Dog Fine Art Gallery on Duval Street for Fantasy Fest 2007.
All these shots were taken within two blocks of the very busy gallery. Enjoy the pics! Then come back for more from Key West over the next few days.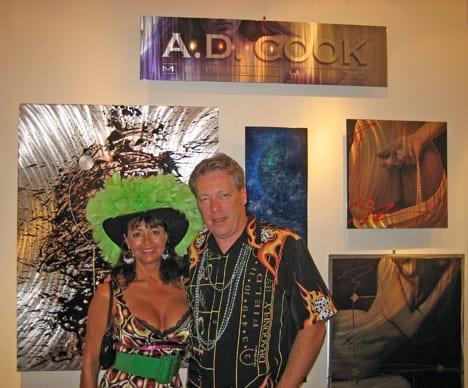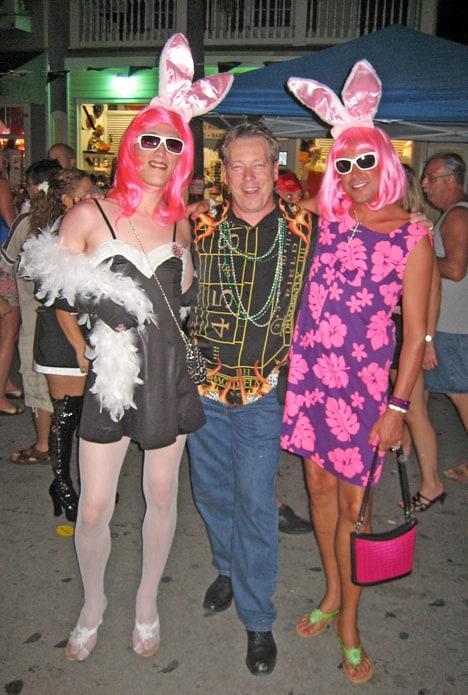 There was no shortage of dudes looking like ladies.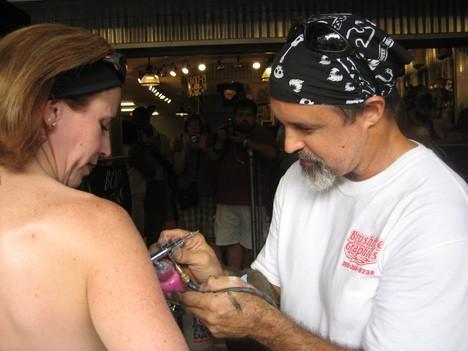 Airbrush artists kept busy creating lots body art.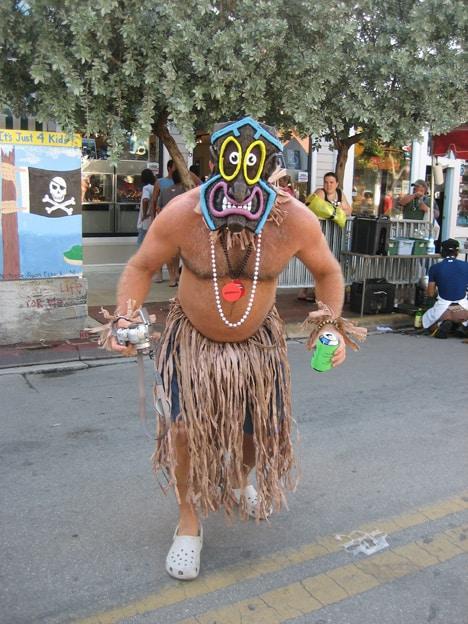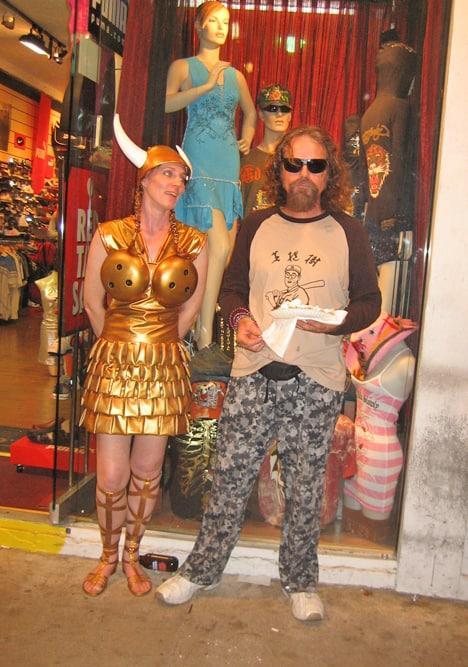 The "Dude" abides…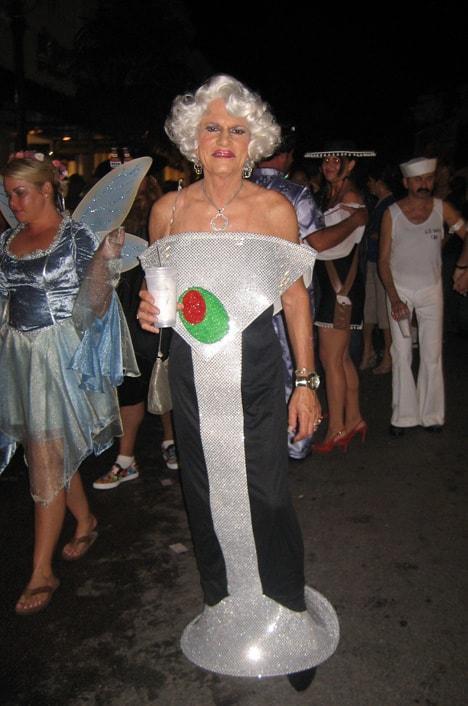 Martinis anyone?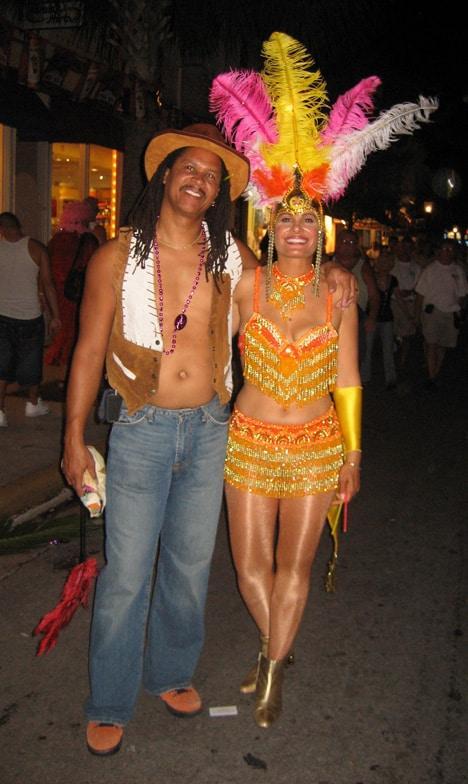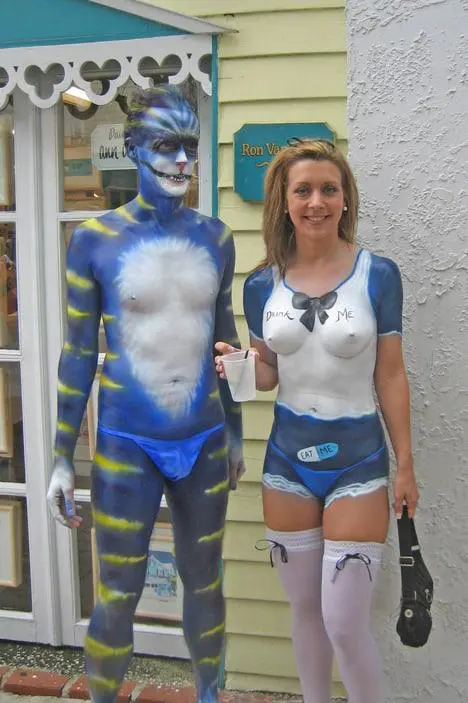 Beautiful couples where everywhere.

Shrek and his new bride were there.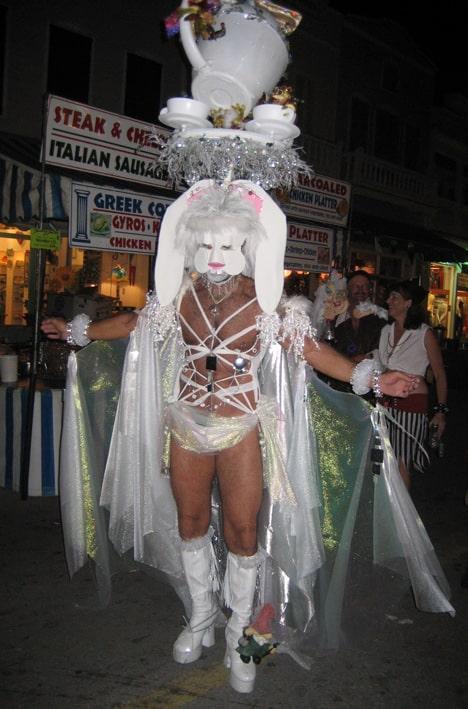 This pre-Halloween event is crazy fun and the costumes are amazing!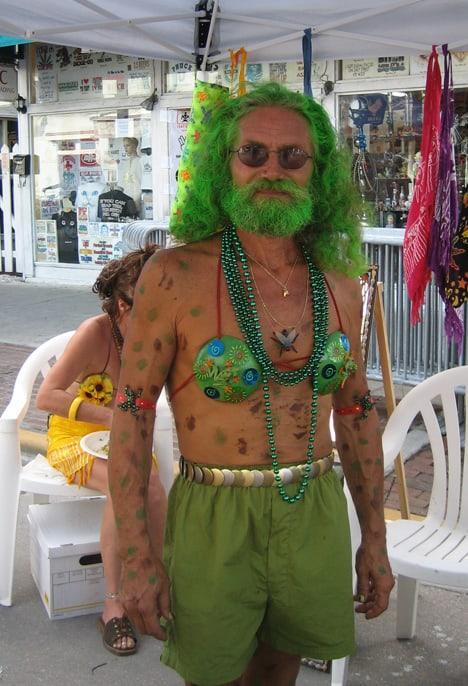 A Key West local of a different color.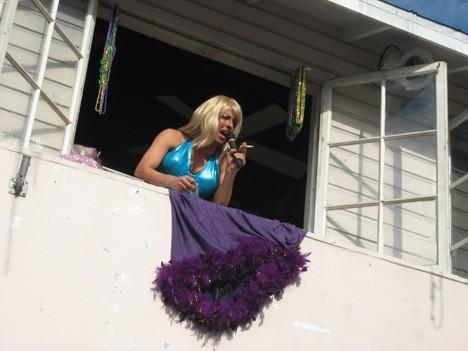 The locals go full on into the event.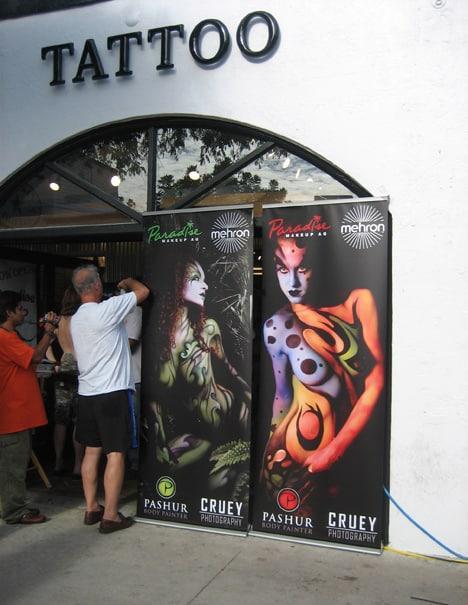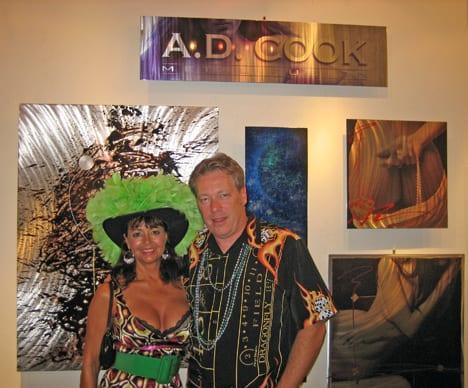 Who's responsible for much of this unbridled body art creativity? Body Painting by Pashur Body Painting. Stay tuned for part 2 – be prepared to be entertained and maybe shocked (just a little). I'm hooked!