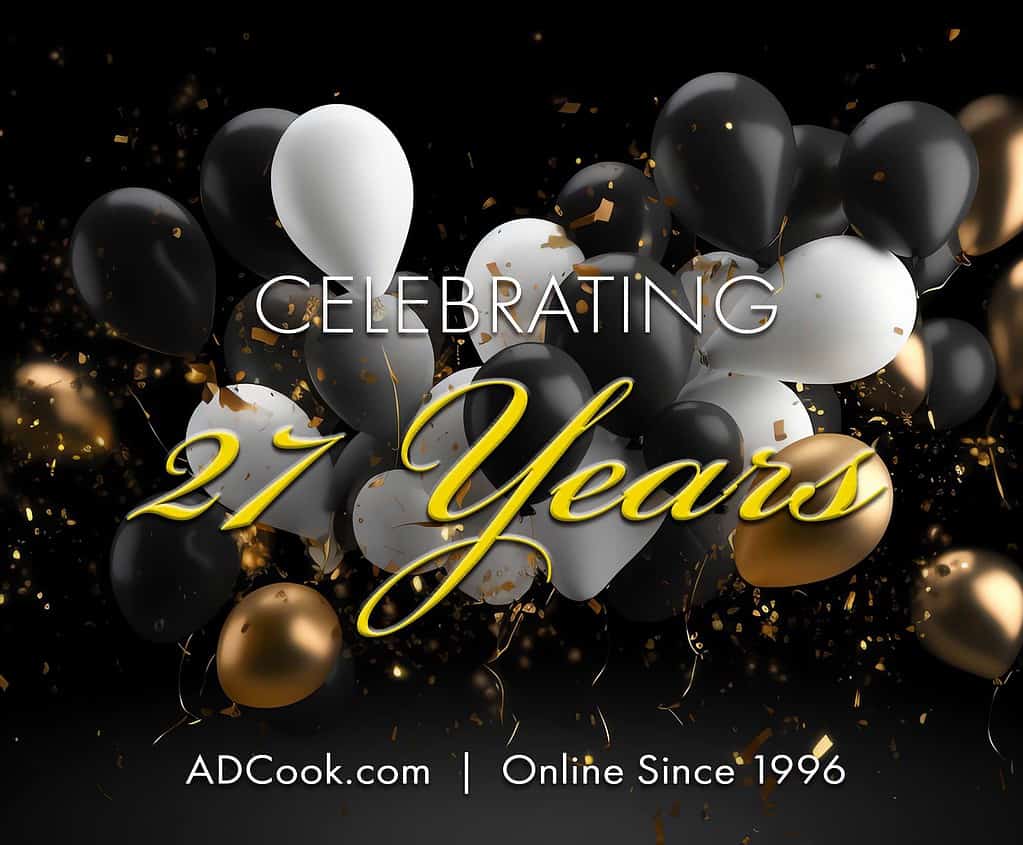 Celebrating 27 Years Online Today!
Oh, how things have changed since launching this website, especially in the Internet world.
When I initially launched the ADCook.com website in 1996, I had no idea where it would go, except that it would be art-centric, explorative, and fun. The Internet was new, so no one knew anything about the newfound World Wide Web. My only thought then was to celebrate and share my art and design with the world, and in that respect, I have remained steadfast.
This website has had countless updates and revisions since its first version, and over the years I've dedicated to keeping it current in design, functionality, and content. Over the years, as its creator, I've dedicated countless hours to ensuring that every aspect of the site is well-designed, fully functional, and filled with relevant and engaging content.
As a result of all these updates and revisions, the ADCook.com site now boasts an impressive collection of almost a hundred pages of content, featuring everything from blog posts and updates to artwork galleries and image galleries. With over five hundred and fifty individual posts and updates, sixty videos, and three dozen articles, there is always something new and interesting to discover on the site. Furthermore, the artwork galleries showcase over one hundred and fifty original artworks, each one showcasing my creative journey from 1983 to current.
Visit my site map for a complete listing of pages and posts.
Scroll through my Art Creation Timeline for all artwork on this site.