June 26, 2007 – The Oh My Godard Gallery in South Lake Tahoe played host to A.D. Cook and his Metal Fusion™ art last weekend.
KRLT Radio – The Lake – did a live broadcast from outside the gallery and conducted a couple of interviews with A.D. about his work.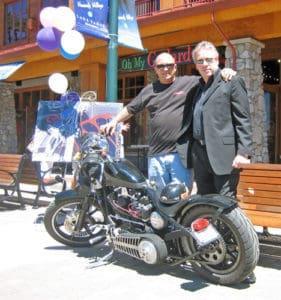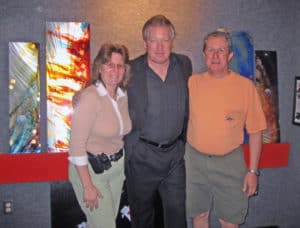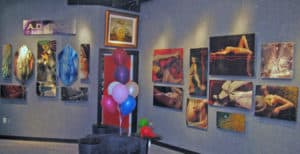 Former drummer and bassist of the rock band Sublime, Bud Gaugh captured here with A.D. and his two hot rods, one three-dimensional and one two-dimensional – a genuine Metal Fusion™, which he picked up at the Oh My Godard Gallery in South Lake Tahoe. Locals of Lake Tahoe should keep an eye out for Bud's new band Gyeetard to reveal itself sometime in the near future.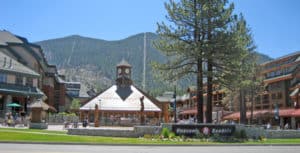 Between gallery shows, A.D. visited a couple of local tourist destinations. One notable stop is the Heavenly Gondola.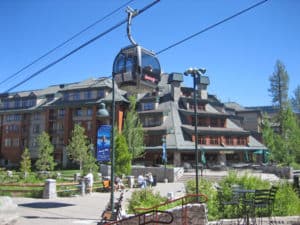 Each car carries eight passengers from downtown Lake Tahoe up the ski slope where you can take in some breath-taking views of the lake and surrounding mountains.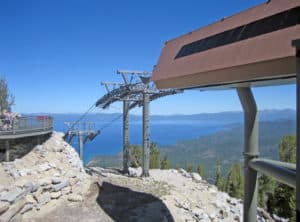 A great view from rest stops about 3/4 of the way to the top.
The lake view is incredible from here.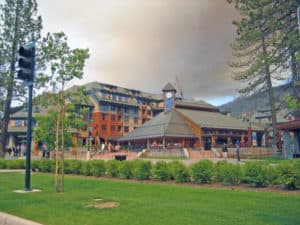 Back in town… behind the buildings is smoke from the fire a few miles away…
…and a departing shot of the fire from the backside of the mountain heading towards Carson City. As of this writing, over 1000 people have fled the area because of the fire. Our hearts and prayers go out on behalf of the victims of this devastating event.