Happy Birthday to James Walkenshaw
For anybody who doesn't know James, he's the man for art supplies in Las Vegas. His family has owned and operated Desert Art Supplies for three generations.
I had a blast celebrating your birthday, James. it was great getting schooled in shuffleboard. Good times.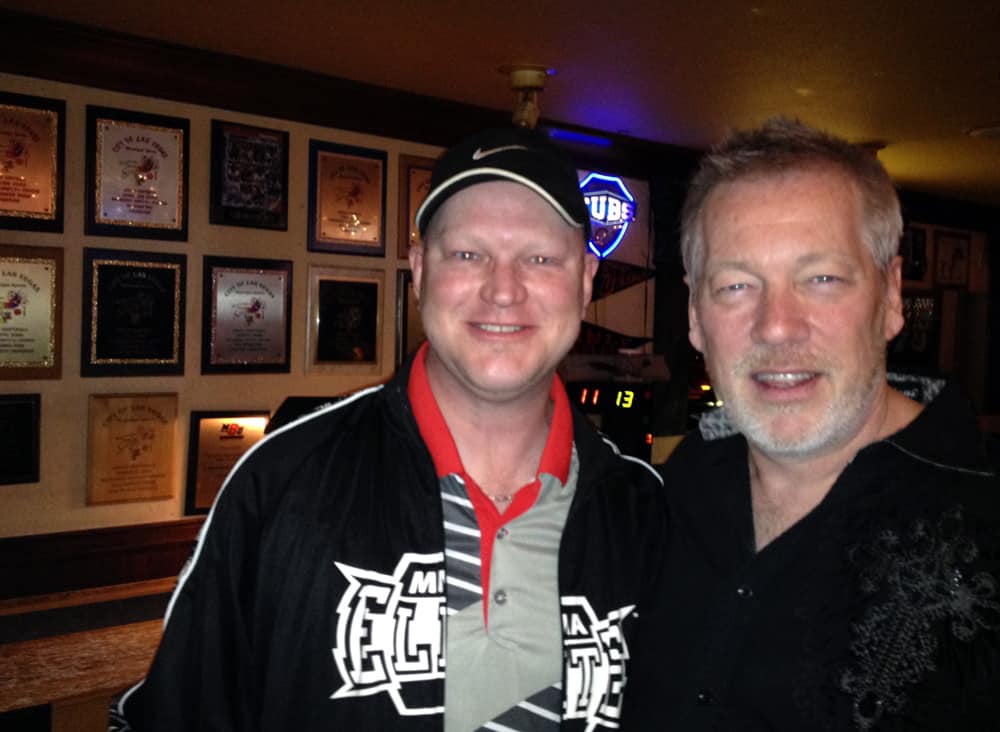 Celebrating James's Birthday – James and A.D. Cook in Vegas, February 1, 2014
Cheers to you, James.
• • • • •