The Jennifer McCarty Art Show – "An Aries Artist" was her 1st Solo Show, but you wouldn't know it by the crowd. She showed 61 original pieces and had a great turnout of friends and fans.
You'd have to put me in the fans category since I had never met Jennifer before her show on Saturday evening (1/1/14) at the Cultural Corridor Theatre Center. I've been aware of her for a while through Facebook and her website, so I'm glad I was able to stop into her show, meet her, and see her body of work. This was the first time all of Jennifer McCarty's art was shown in one space. Early paintings, drawings, and sketches of all of her recent musings were all represented. Her art ranges in mediums, styles, and emotionally driven circumstances. From floral abstracts, conceptually stimulating bubbles, and poised portraits, there's something for everyone.
It was a great evening of mingling, music, cocktails, cake, and ART!

Jennifer's art on the walls of the Cultural Corridor Theatre Center, Las Vegas, NV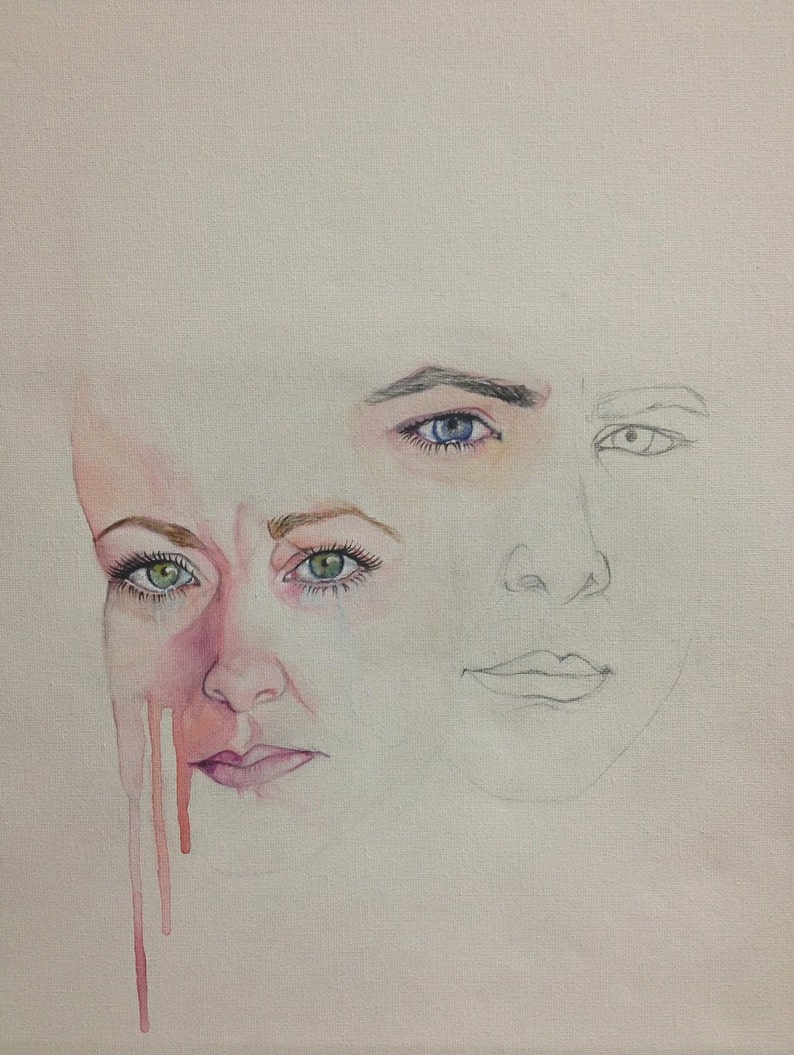 Drippy Face © Jennifer McCarty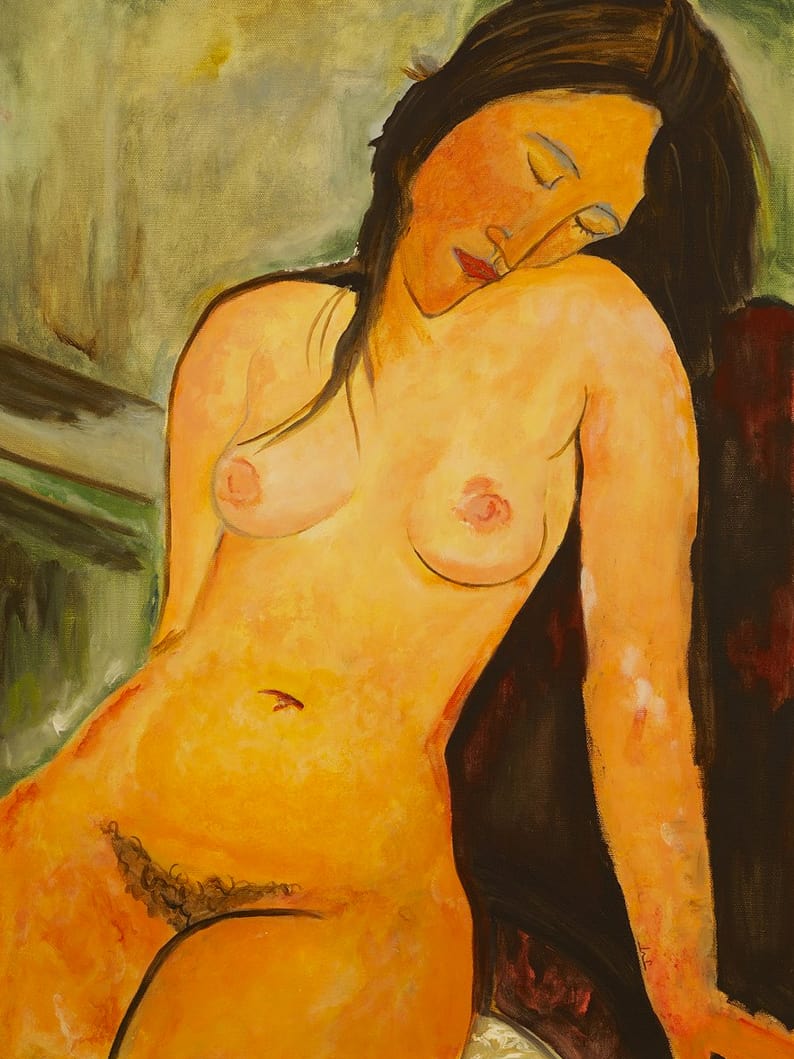 Modi+Sitting+Nude, acrylic on canvas, 18″ x 24″ © Jennifer McCarty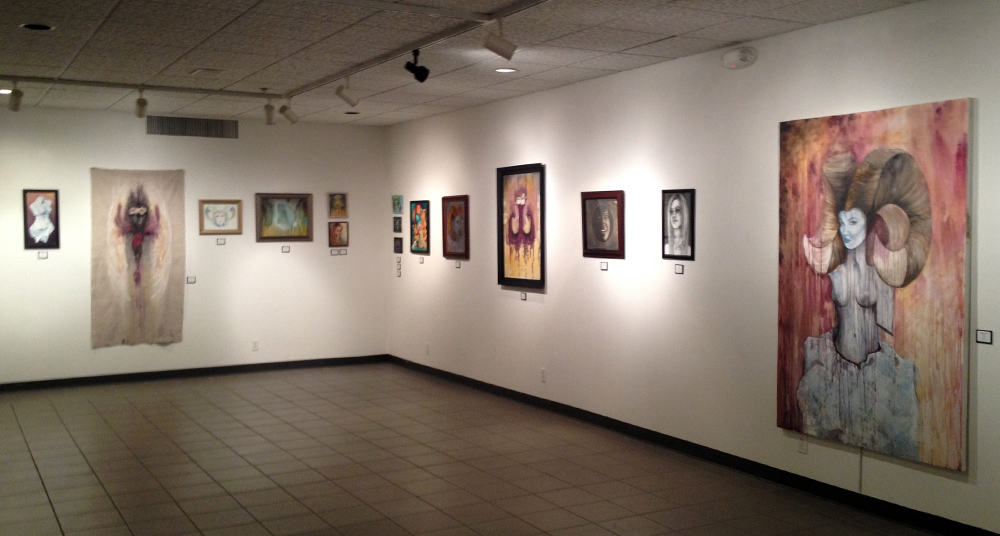 Kudos to Jennifer for a great showing.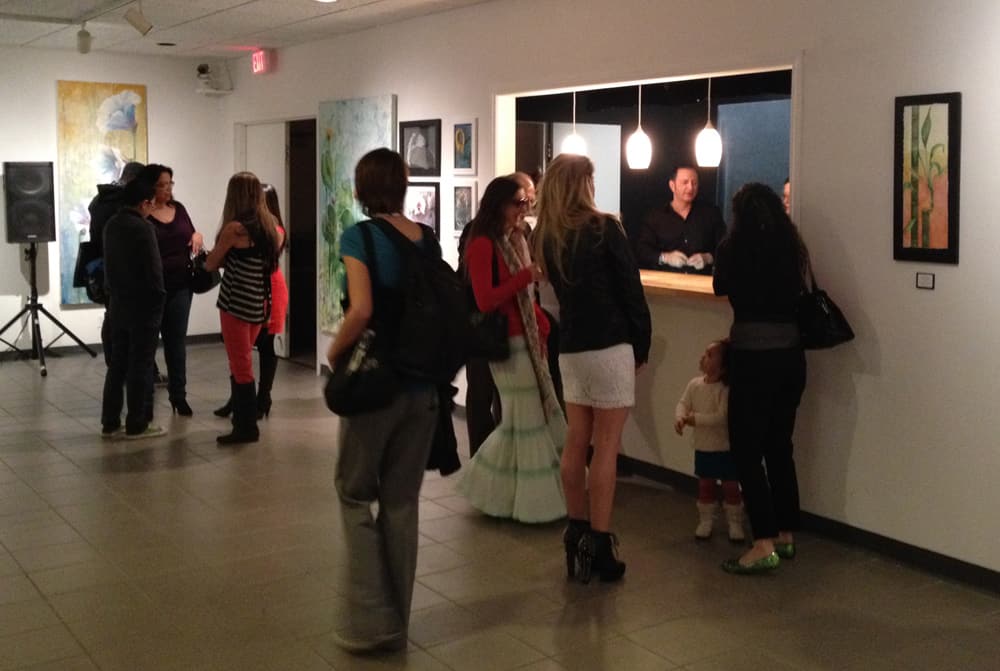 A great crowd showed up to celebrate Jennifer's art.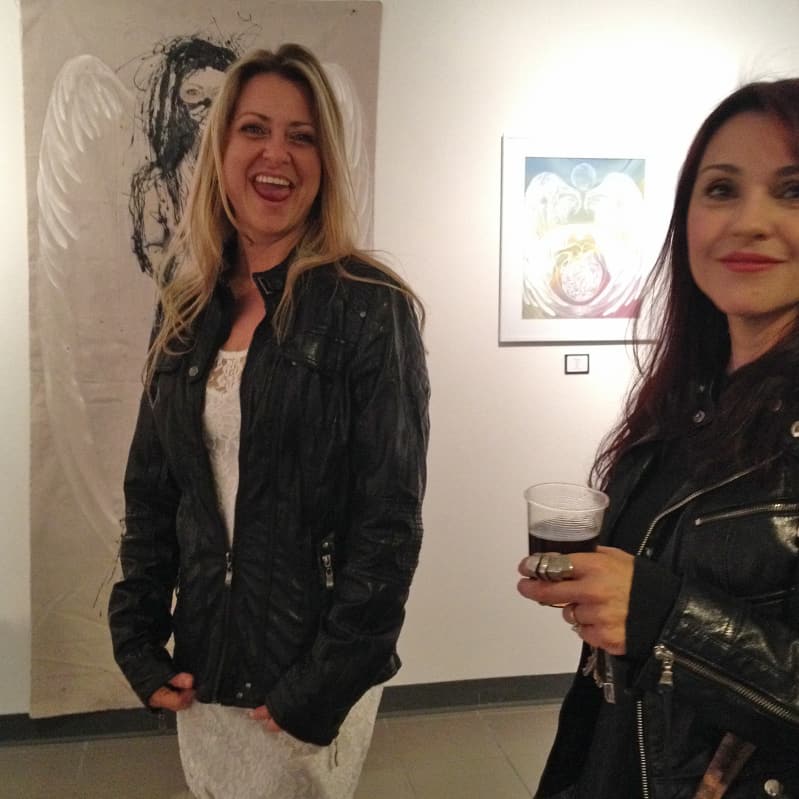 No shortage of smiles. Everyone had a great time.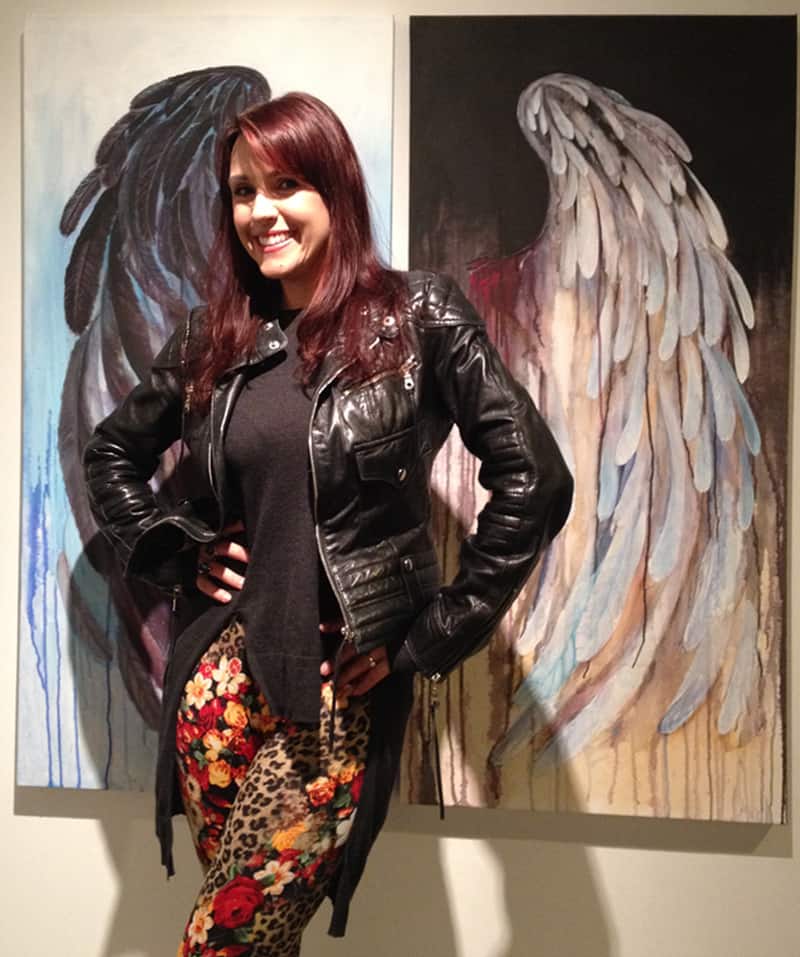 Caroline with Jennifer's wing diptych. Everyone had their moment to be an angel.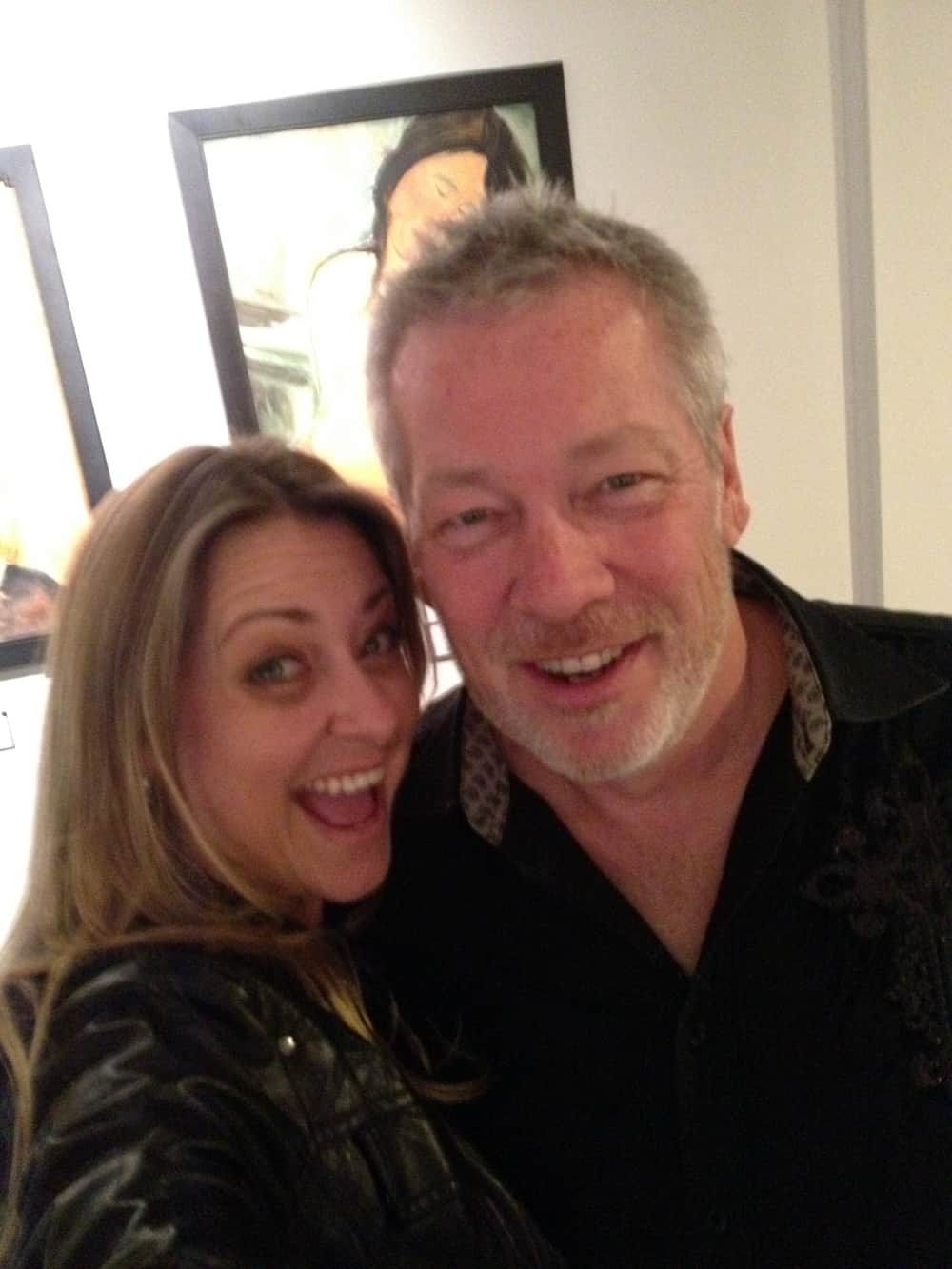 Artists Jennifer McCarty and A.D. Cook.

I'd have to say her first showing at the Cultural Corridor Theatre Center in Las Vegas was a success. The only downside is that it was for one night only, so if you missed it, you missed it, although she does private viewings by appointment.
In the meantime, I'm already looking forward to her next show. Cheers, Jennifer!
• • • • •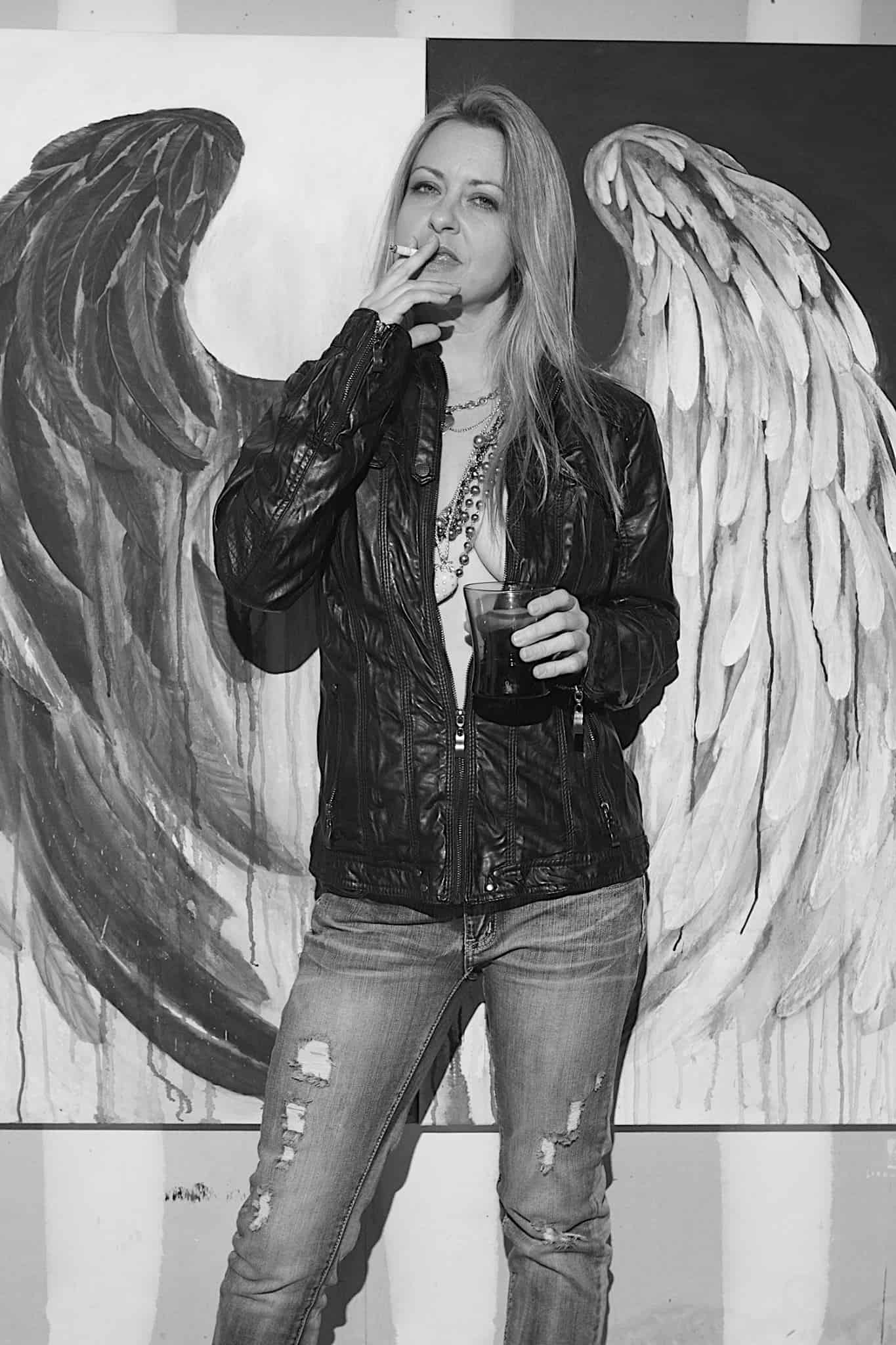 Jennifer McCarty, artist – Las Vegas, NV.
Jennifer is a self-taught artist. She has always felt that creating art is a necessary part of life, whether it is painting, drawing, crafting, sculpting, murals, or gardening. She sees art in everything around her.
An avid admirer of other people's artwork, she is constantly inspired. Jennifer's art ranges in mediums, styles, and emotionally driven circumstances.
For Jennifer, art offers a release from the everyday details into a world of passion, dreams, and meditation.
Today, Jennifer's work embodies her unique philosophy toward life. Each piece is an individually interpretive story. Unique models, color arrangement, subject placement, and plays between the light and the dark are just a few of the areas that make Jennifer's artwork an interesting journey toward the nature of self-discovery.
Online at JenniferMcCartyArt.com   |   Find her on Facebook at Facebook/Jennifer.mccarty25
• • • • •