Hearts on Fire — I know hers will be after seeing the Hearts on Fire collection at their new boutique location inside Caesars Forum Shops, Las Vegas.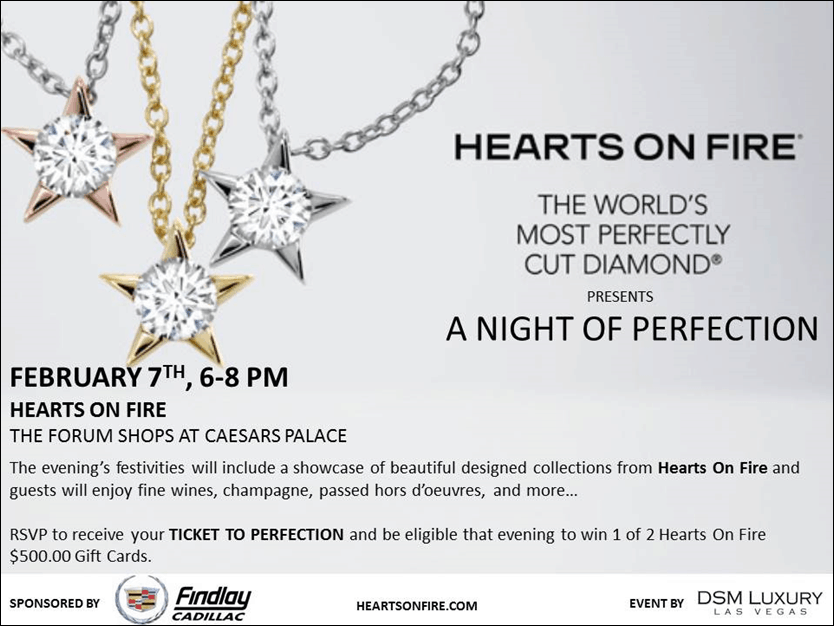 Just in time for Valentine's… Last Thursday was a Night of Perfection as I stopped in on the Hearts Of Fire Showcase Evening.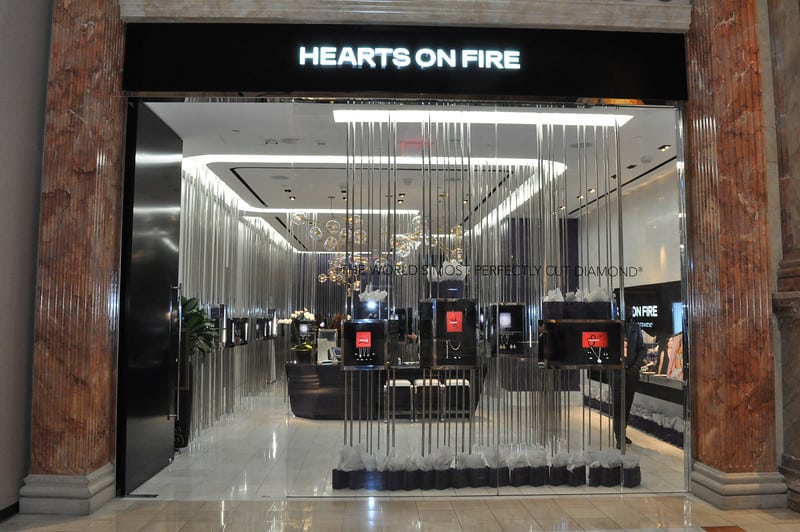 I had to check out their new store, which is the first for the United States, and it's here, in Las Vegas. Look for them in Caesars Forum Shops at Caesars Palace (next to Palm Restaurant).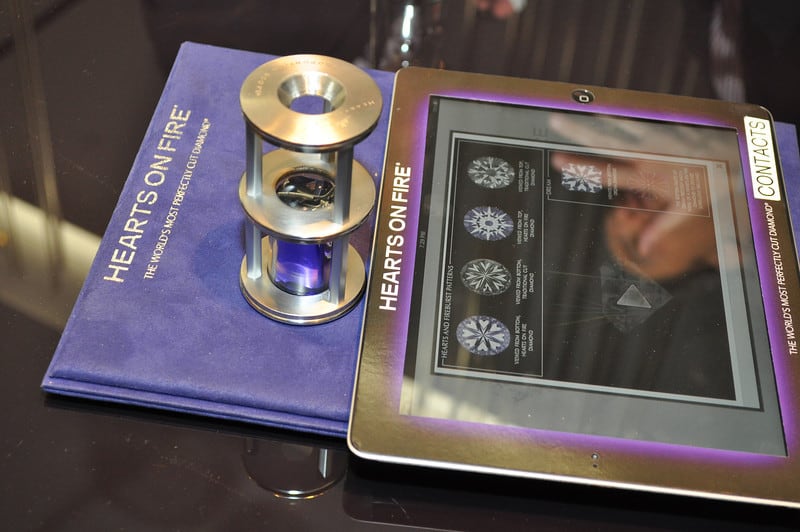 The HEARTS ON FIRE diamonds are amazing. I completely understand the "World's Most Perfectly Cut Diamond." Just one look through their high-powered magnifying glass, and you're turned on to a world of color and perfection. It reminded me of those colorful prisms we all had as kids – with colors so bright and full of energy. This is that, and then some.
So, in true entourage form, we rolled in: me, Kevin Mahoney, Frank Mallinder, and Steve Soffa. I'd have to say we all had a great time and learned a bit ourselves about the fine art of diamonds.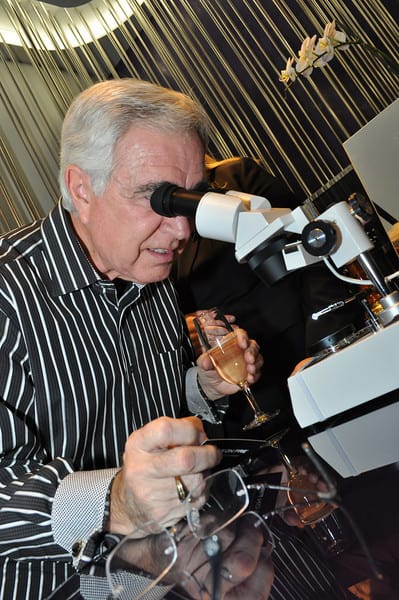 Frank is learning that each diamond has a microscopic serial number engraved into it. These numbers are so small they can't even be detected with the naked eye.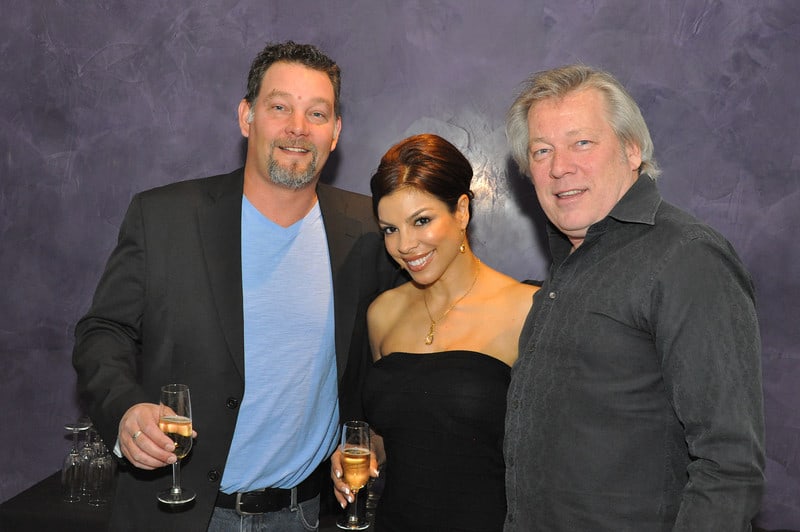 above: Kevin Mahoney, Model/Muse/Singer Nieve Malandra, and A.D. Cook
Meanwhile, we learn to appreciate the beauty in our own right.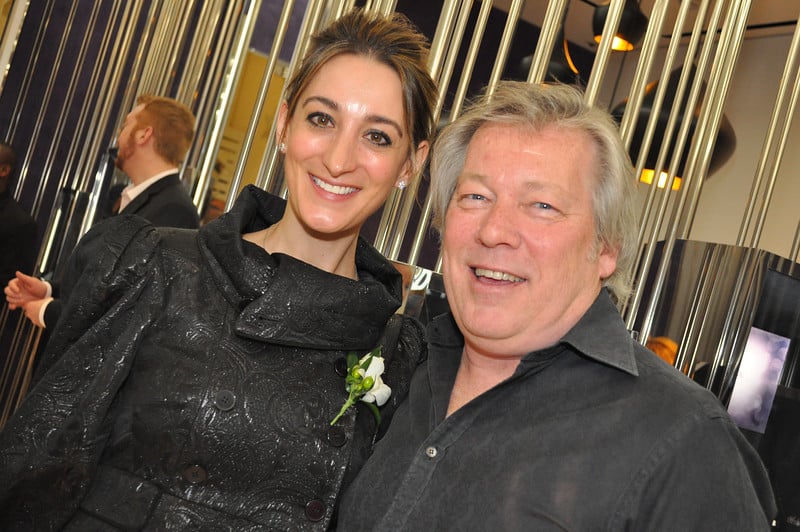 Beauty abounds at Hearts On Fire.
Cheers from Las Vegas!
Once again, DSM Luxury hosted a fantastic event. Let them know if you'd like future information on their upcoming luxury events or if your company would like to be involved in one of their events.

• • • • •
Photos courtesy of Mark Bowers. Used by permission. Visit Mark's site for more great pics of exciting Las Vegas events at ReallyVegasPhoto.com
Click here for more great shots from this event.
• • • • •
TRUTH & BEAUTY – BEAUTY & TRUTH     |     THE STRIP REVEALED     |     ARTIST STATEMENT