They say a man's dog is his best friend. I would say that is definitely true more often than not. I know that was definitely the case for me. My girl Dargo passed away this week after 13 years of love and faithful companionship.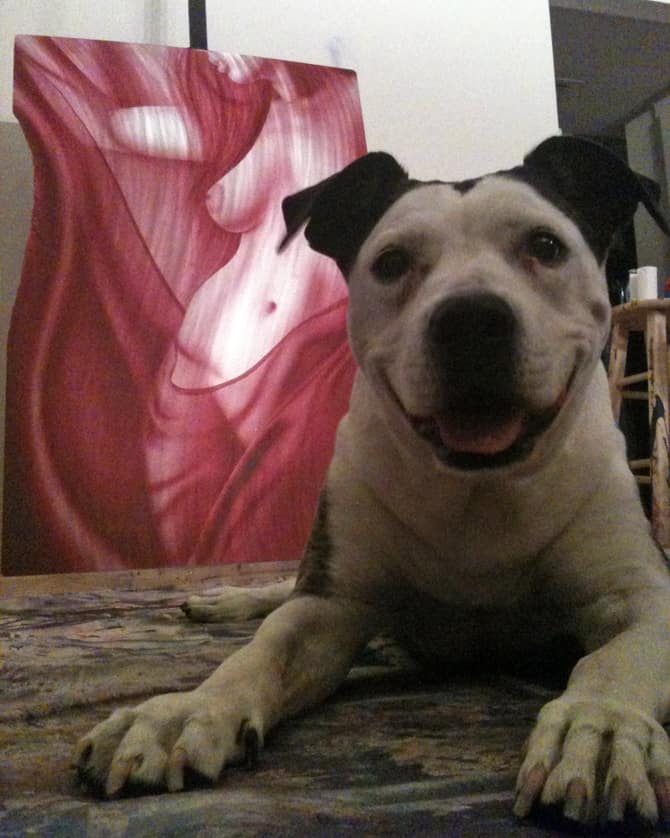 Dargo with Beaujolais 2011
Rest in Peace ~ Dargo 1998-2013
Dargo was an exceptional girl. With us since 2000, Kathy and I often referred to her as our Y2K dog. A rescue dog, we had met her at the animal shelter in Portland, and the moment we saw her, we knew she was special. At best, I guess she was two years old when we adopted her. Anyone who knows me knew Dargo – she was a "people dog" – forever ready to share her love with anyone and everyone. Smart, too… she knew all the tricks and was the only girl I ever let come between me and my art. Oh yeah, she had me wrapped around her paw all right. If she wanted a cookie, or love, or anything for that matter, she knew all she had to do was quietly put herself between me and my easel. How could I ever deny her? She is missed.
• • • • •