Last evening's mixer at the Celebrity Cars Showroom inside Dal Toro at the Palazzo Hotel on the Las Vegas Strip was a blast.
Once again, DSM Luxury Las Vegas played host to a fantastic evening of fashion, style & performance in a great setting. A great crowd attended last night's event to celebrate exotic cars and an evening of luxury at The Palazzo Hotel and Casino.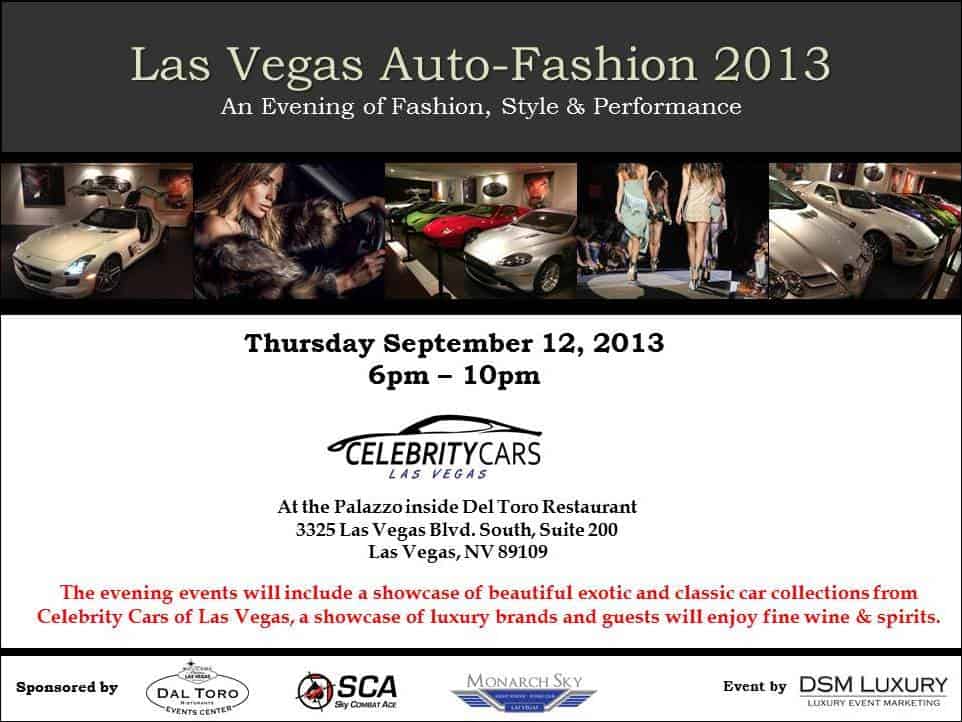 Sponsored by Dal Toro Ristorante, Sky Combat Ace, and Monarch Sky, the evening's event included a showcase of beautiful exotic and classic car collections and a showcase of luxury brands. Guests enjoyed fine wine and spirits. Veteran events coordinator DSM Luxury always does it right, too. I had a fantastic time viewing the cars, catching up with friends, and connecting with new folks. Also on display: Ralph Lauren & Mont Blanc!
I had such a great time that I didn't snap off as many pics as I would have liked, but here are a few pre-event shots to wet your taste buds…

Pretty horse all in a row. The downstairs showroom before the event: Maserati, Ferrari, Lamborghini, Porsche – take your pick. They have a great selection of exotics to choose from.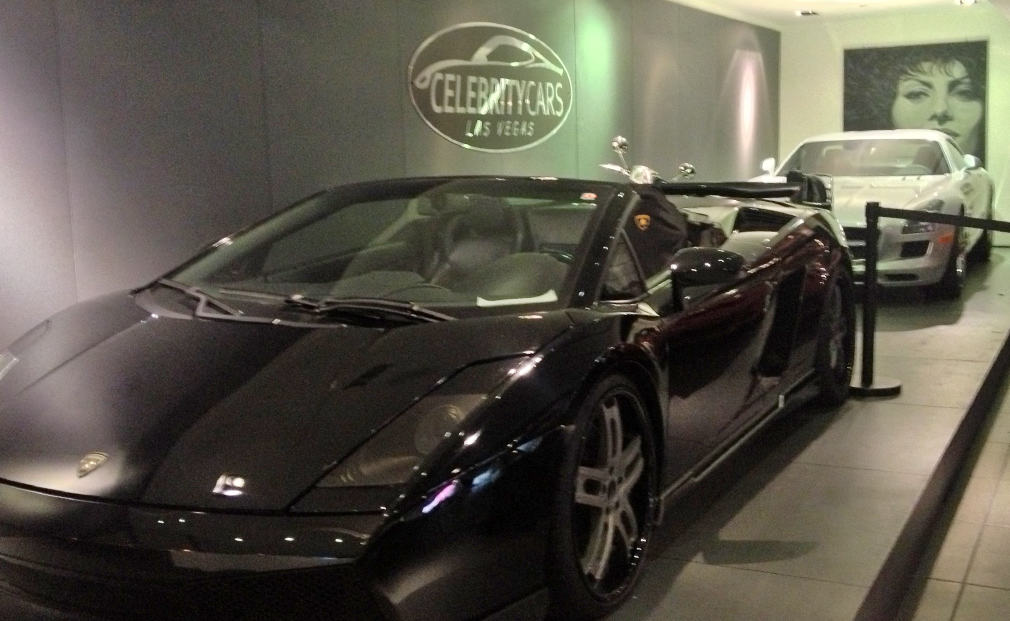 There are more cars upstairs, too. I'm a huge fan of the Lamborghini…
and, of course, the Ferrari selection is great!

Learn more about Celebrity Cars online at CelebrityCars.com
Special thanks to DSM LUXURY
• • • • •