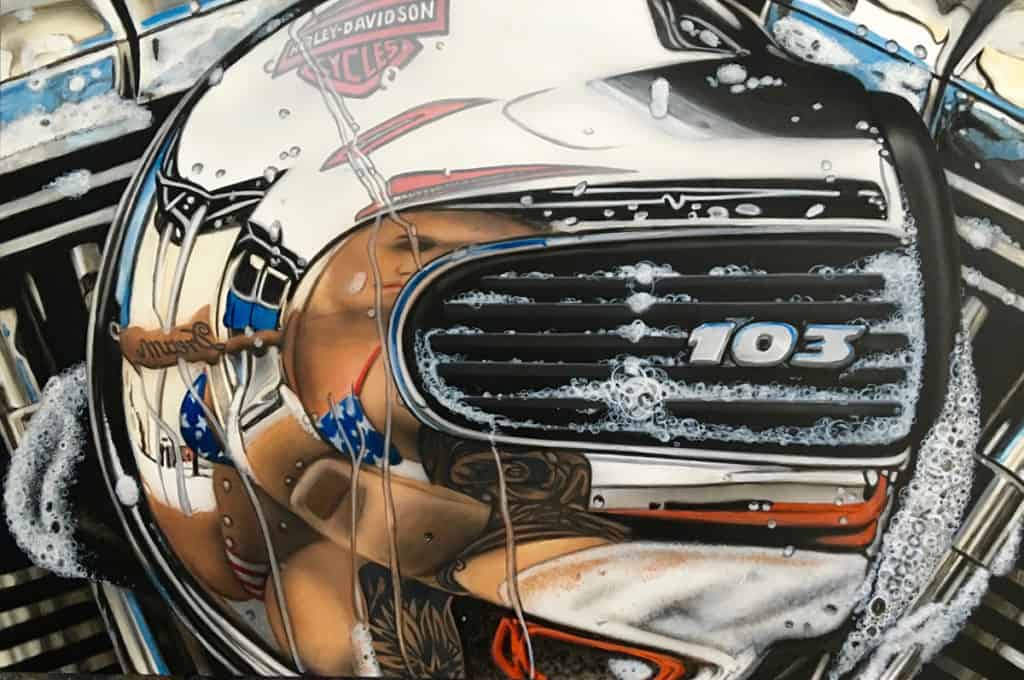 It's exciting when something new happens, like when graphic design went digital, like when the Internet first started, when cameras went digital, like the day when peanut butter met jam.
Regular readers of my posts know that I am relatively new to this whole Crypto/NFT experience. But then, I've never been the first guy in on new technology. I like to watch a thing (especially tech stuff) grow before diving headfirst.
But over the last year or so, I got asked a lot about NFTs. So much so that I began looking at them more seriously. Non-Fungible Tokens have created a new opportunity for artists to share their art in an exciting new format while adding value to collectors. Although NFTs have been around for a while, they have become especially popular in the last couple of years for collectors of music and art. Read more here.
I Selected my Painting, Dream 103, to Inspire my First Art NFT
Dream 103 has great memories for me, starting back when I created it in 2016 for the SKIN and BONES Exhibit at the Sturgis Motorcycle Rally.
Since then the painting has been on a U.S. museum tour with the Luster Exhibit since 2018, where it has appeared in a dozen notable museums.
You Can Be My Very First NFT Collector
This is a unique opportunity to become a collector in the digital realm. If you are familiar with non-fungible tokens, you know that they are a new and exciting way to collect art and add value to your digital portfolio.
Dream 103 20" x 30" High-Resolution Digital File
Output a print from this file for your home collection.
Sale ends
February 14, 2022, at 5:09am PST