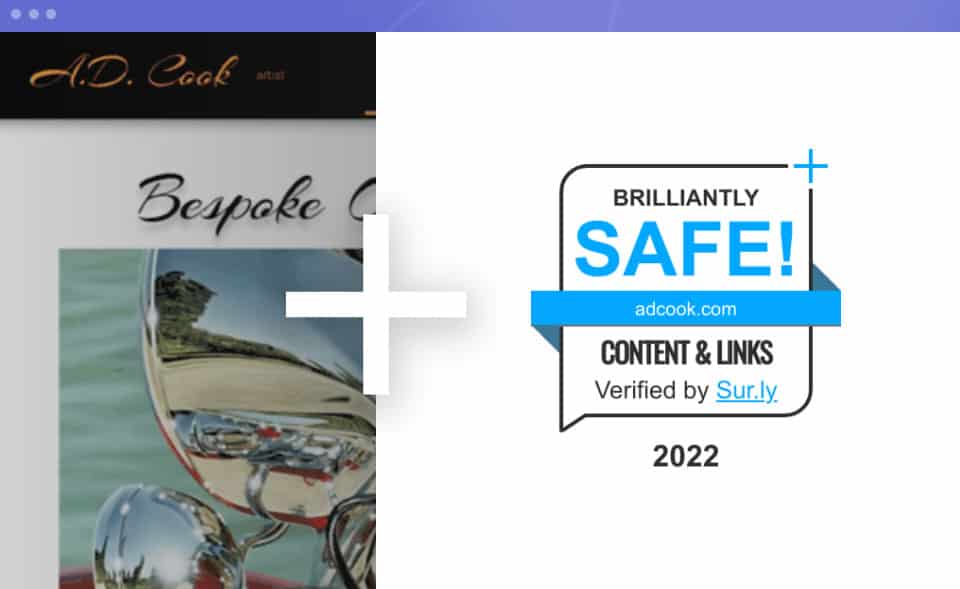 Brilliantly Safe for Content & Links
I'm honored to share that the ADCook.com website has received a Sur.ly award for Internet safety.
Your experience on the ADCook.com website has always mattered to me. That includes your safety and trust while strolling the pages, posts, and artworks.
I am honored to have been awarded the 2022 Safest Content Award from Sur.ly for 25 years of trusted design and web development, bringing you the best content that I can, ongoing.
Thank you all for your continued visits and support.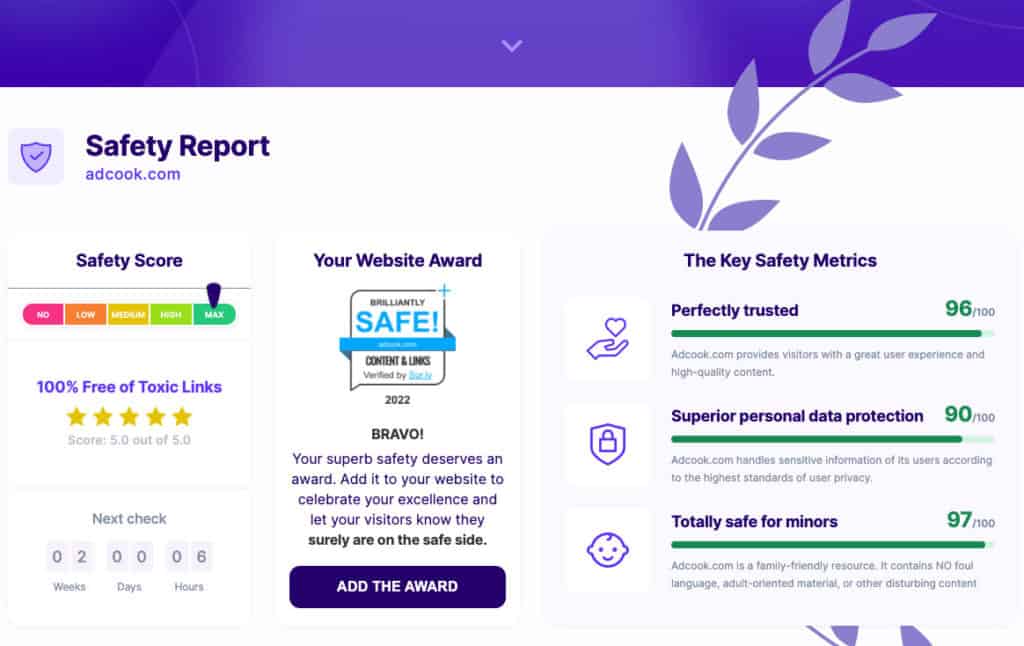 Perfectly Trusted: score 96/100 — "ADCook.com provides visitors with a great user experience and high-quality content."
Superior Personal Data Protection: score 90/100 — "ADCook.com handles sensitive information of its users according to the highest standards of user privacy."
Totally Safe for Minors: score 97/100 — ADCook.com is a family-friendly resource. It contains NO foul language, adult-oriented material, or other disturbing content.
A: Sur.ly is a free service providing a safe, augmented web-browsing experience to their users and customers. 4M+ users are monthly using their portal to securely visit different websites, including this one.
Q: How did they select my website?
A: It is an aggregated verdict based on the popular/trusted public ratings, user reviews, and compared to other websites in the same category in Sur.ly's directory.
Sur.ly is a safe linking and user-protection service providing a web-browsing gateway for regular users and a database of website profiles aggregated from a multitude of sources. Sur.ly protects users from many potential threats on the Web, like phishing, malware, or unsolicited adult content, so they know a thing or two about all websites on the Web, including ADCook.com!