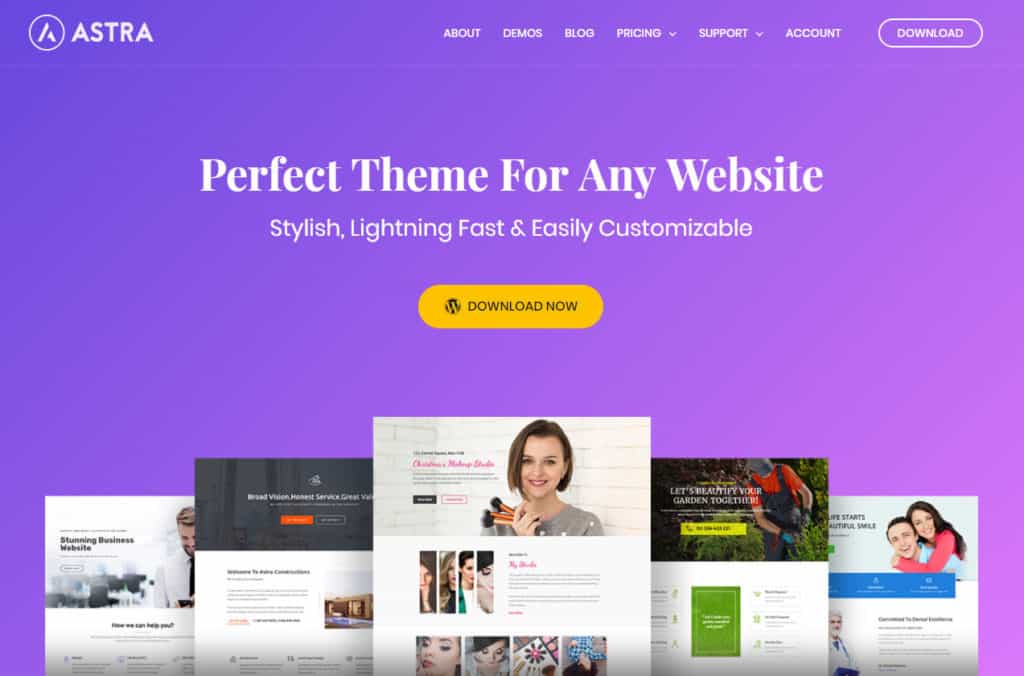 The ASTRA Theme Makes Building Websites Fun and Easy
"Let's build a website. It'll be fun"
How many times have you thought that? Or heard that? I get that a lot from people who want to build a website and think that it just pops up overnight. That's usually followed by an "If we build it, they will come" mindset.
In reality, the Internet is not easy. Over the years, it has become more complicated and definitely more competitive (over a half million new websites are launched every day).
Before even building a website, you have to take into consideration the purpose of the site, who is the reader/visitor/customer, what kind of content will be featured (stories, product, videos, etc….), how it will be built, where it'll be hosted, what theme to use, what plugins matter, search engine optimization, marketing, social media, and more — lots more.
That is a lot, and that is the simple list. In reality, creating and launching a website can be quite a project, even for a small site. Imagine all that and more for a big site.
If it sounds like I'm trying to scare you, I'm not.
I love the Internet. I've been creating content and graphics for the Internet in one way or another since 1995, and designing websites since '96. Over the years myself and my co-creators have worked in every platform available it seems, including HTML, Flash, DreamWeaver, Wix, Joomla, WordPress, WebFlow, and a variety of micro-platforms like Fine Art America, YouTube, PodBean, and so on.
Among the many options, WordPress tops my list for its powerful tools, flexibility, and overall ease of use. Not to oversell the "easy" part because there are simple sites and not so simple sites, simple themes and not so simple themes, and the same for plugins, but much of that could be said for most platforms.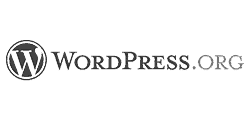 WordPress tops many many website owners' lists as a global phenomenon since its first release in 2003. A huge proportion (about 38% +-) of the websites out there now are created in WordPress.
Because WordPress is open source, there are literally millions of develops contributing to its success and continued growth. New powerful and exciting plugins and widgets are being released daily. All signs show that WordPress will be around for a long time.
When building a website, think of WordPress as the foundation that you will build your house on. Naturally, you want to build your house on something solid, and WordPress is that in spades. It's powerful, and there are plenty of knowledgeable WordPress designers and developers out there, or you may even want to do it yourself. You may already be a designer…
So, back on track, for WordPress to work, it needs a theme, just like a house needs walls ad rooms. And just like building a house, you have a plethora of choices. There are over 11,000 WordPress Themes on ThemeForest alone, priced from a few dollars to hundreds of dollars.
Over the years building countless websites, I've found that starting with a great theme can make or break your project. Your WordPress install will come with couple of very basis themes and you can build a simple site with those (yawn). But if you wanna create a site that sizzles, your gonna want more crayons.

I'm joking when I say crayons, but in a digital sense, that's how I see it. Building websites should be fun. It isn't always, but it should be. For me, it was always a bit more fun when I had the big box of crayons, all 120 colors. For years, before discovering the WP ASTRA Theme (through a WordPress Meetup), I was building sites using a variety of themes and visual builders. Since most all themes function differently it meant a new learning curve (and frustration) for each project.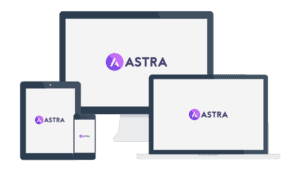 Add to that, that I am more designer than developer so I wanted a theme that gives me more control over my design and a WYSIWYG (what you see is what you get) user experience.
When it comes to websites, I'm a "bells and whistles" kind of designer and don't want to limit my creative capabilities, so I went with the WP ASTRA PRO theme, which I highly recommend. The ASTRA (non pro) theme is FREE or you can take that Astra theme to the next level of customizability and flexibility for a mere $49, giving you all the Astra Pro features, 20+ free starter templates, one-to-one support, extensive training, unlimited website usage, and more.
With over a Million Users, ASTRA is the Fastest Growing Theme of All Time!
Simple Pricing, Unbeatable Value
Join 1,000,000+ Happy ASTRA User's at https://wpAstra.com
If you're already dialed into ASTRA, you may find these helpful:
• Convert Pro – the highest quality popup plugin that delivers awesome results. It is a complete package of quality that suits marketers' needs & intentions.
• Schema Pro – Completely automated and built with the latest technology. Adding schema markups on pages is quick!
• Ultimate Addons for Elementor – an ever-growing library of creative widgets to help you put your ideas into action.
• WP Portfolio – Completely automated and built with the latest technology. You'll find this to be the most appropriate solution for creating beautiful portfolios.
To power my sites even further, I add the Elementor Pro plugins. Watch for an upcoming post on that soon.
Visit ADCook.com to view a WordPress website built with the ASTRA PRO theme and ELEMENTOR PRO. ( click here for sans art nudes version )
We currently have two additional sites in design with the ASTRA PRO/ELEMENTOR PRO combination and will post links here when they are ready to share.