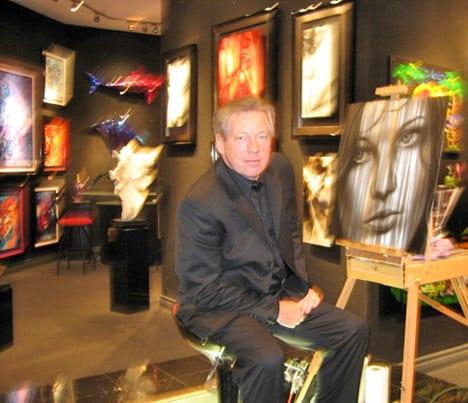 July 17, 2007 – A.D. Cook made an appearance at the Oh My Godard Gallery in Planet Hollywood's Miracle Mile. Las Vegas, on July 7th & 8th for a showing of his newest Artist Fusion™ paintings and Metal Fusion™ artworks.
The walls were full of abstracts and figurative originals as well as Metal Fusion™ artworks.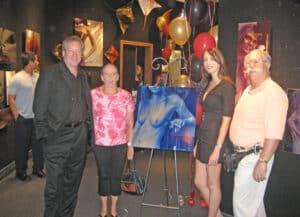 A.D. unveiled a completed commission painted at the request of Chuck and Barbara Meyers. Here, the Meyers pose with their new painting 'Sometimes a Cigar', along with our model Jennifer. Watch for our upcoming post on A.D.'s show at the Wyland Gallery in San Francisco.