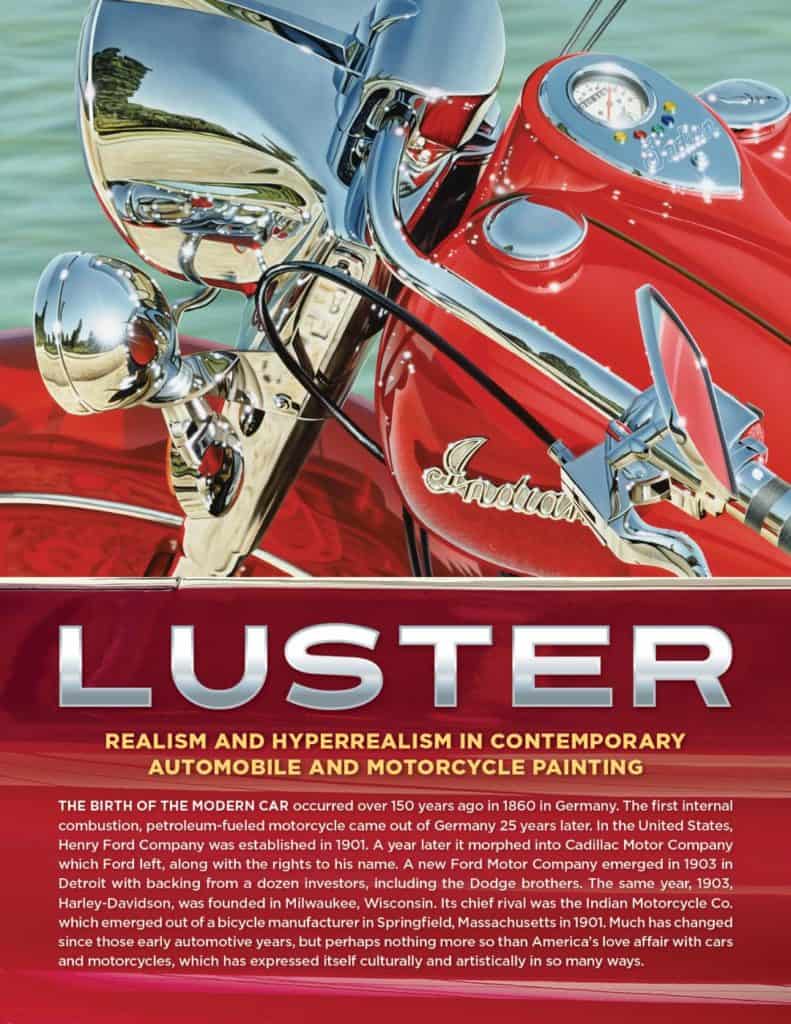 From the Desk of David J. Wagner, Curator/Tour Director
I am pleased to announce that LUSTER has been scheduled at The Museum of the Rockies, an outstanding museum in Bozeman, MT from January 25 – May 8, 2022.
In the meantime, the exhibit continues through May 2, 2021, at The Ella Carothers Dunnegan Gallery of Art in Bolivar an hour north of Branson, MO, where it is open on a limited basis due to Covid, for public viewing during 3-day weekends.
LUSTER is scheduled to open next on June 1 at The Art Museum of South Texas in Corpus Christi, TX, a most excellent venue (affiliated with Texas A&M University) with an iconic building.
And in fact, The Art Museum of South Texas has extended its display for two additional weeks through September 12.
But even more cool than that, is that The Art Museum of South Texas is planning on projecting photos of artworks in the exhibit onto the exterior of the building during the evening to kick off the exhibit. I hope that get some good photos of videos of that!
The updated Tour Itinerary is posted here: https://www.davidjwagnerllc.com/Luster_Exhibition.html
All the best as always,
David J. Wagner, L.L.C.
• • • • •
Learn more on this site at ADCook.com/luster-realism-and-hyperrealism-in-contemporary-automobile-and-motorcycle-paintings
The Luster Exhibit features 55 original artworks by 15 renowned artists including three paintings by A.D. Cook from his epic motorcycle series: America, Dream 103, and Indian Summer.