Downtown Summerlin and the Howard Hughes Corporation are hosting the Las Vegas local chapter of St. Jude Children's Research Hospital's sculpture collection, "Celebration of Life," created by ten Las Vegas artists in 2014.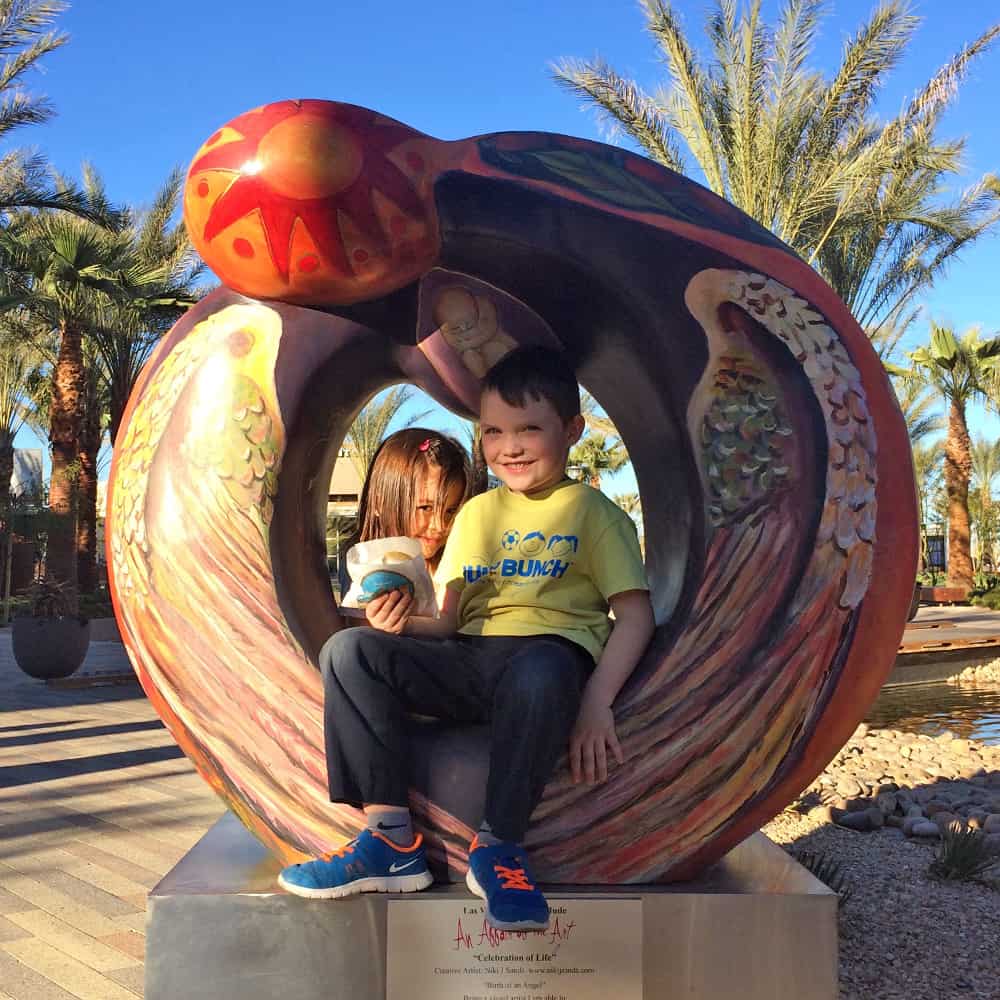 "Birth of an Angel" by Niki Sands.
Local sculptor Dorit Schwartz created the initial sculpture that fellow world-renowned and locally acclaimed artists then painted. Several of these artists have a personal journey and connection with the work of St. Jude to help children who are fighting life-threatening childhood diseases, such as cancer. The artists give "life" through their one-of-a-kind vision.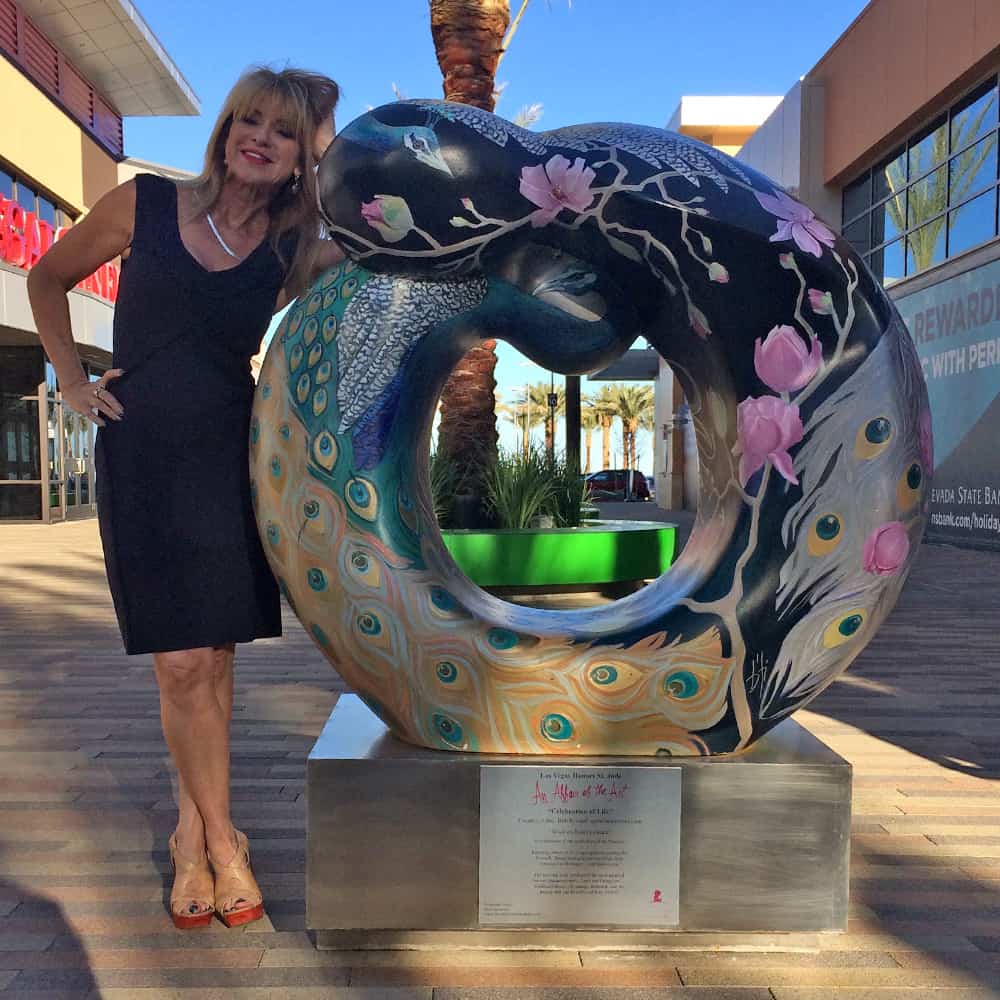 Artist Beti Kristof with her St. Jude sculpture "Wisdom-Beauty-Grace".
Artist Beti Kristof and I stopped by Downtown Summerlin recently to take a peek at the Celebration of Life collection. It was a beautiful day, and we enjoyed viewing the collection. It was also great seeing others enjoying the artwork in an outdoor setting. Children were playing around them, taking their pictures with them, and in some cases even playing on them. And that's cool because that's what these are all about – the children.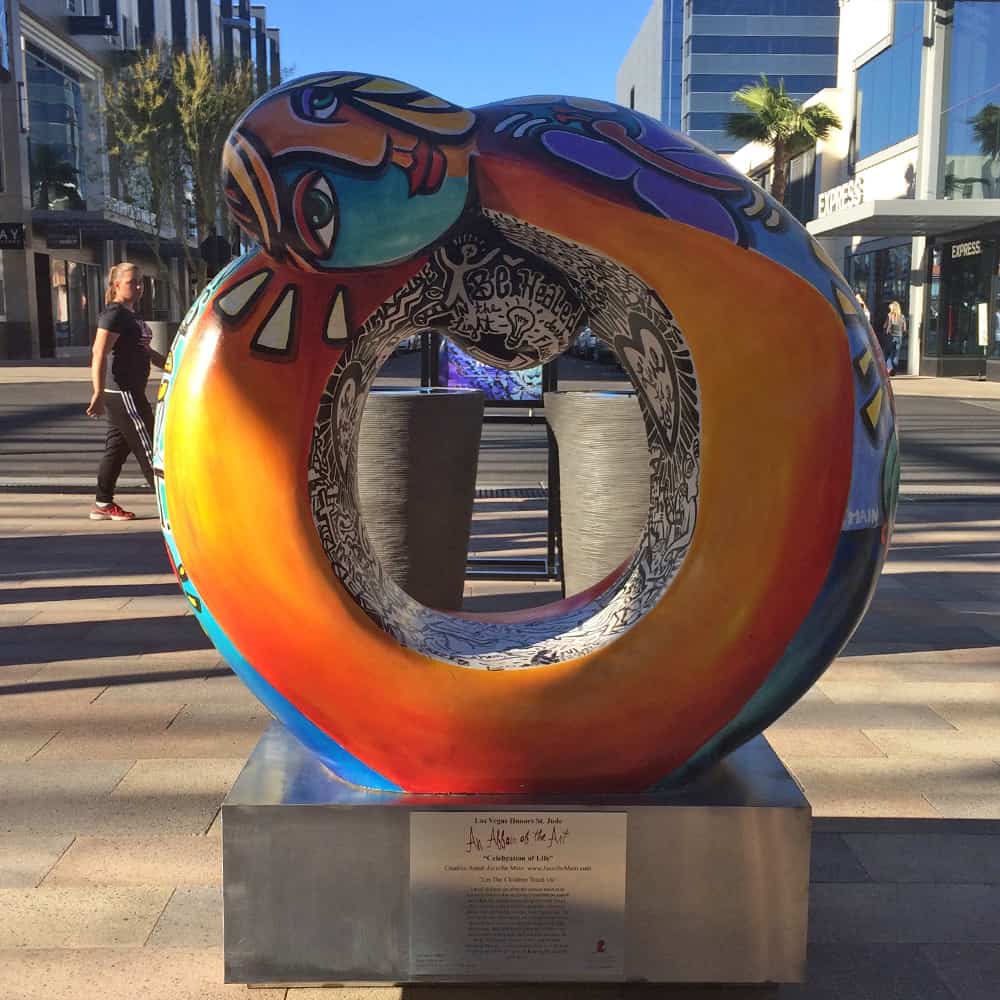 "Let the Children Us" by Jennifer Main.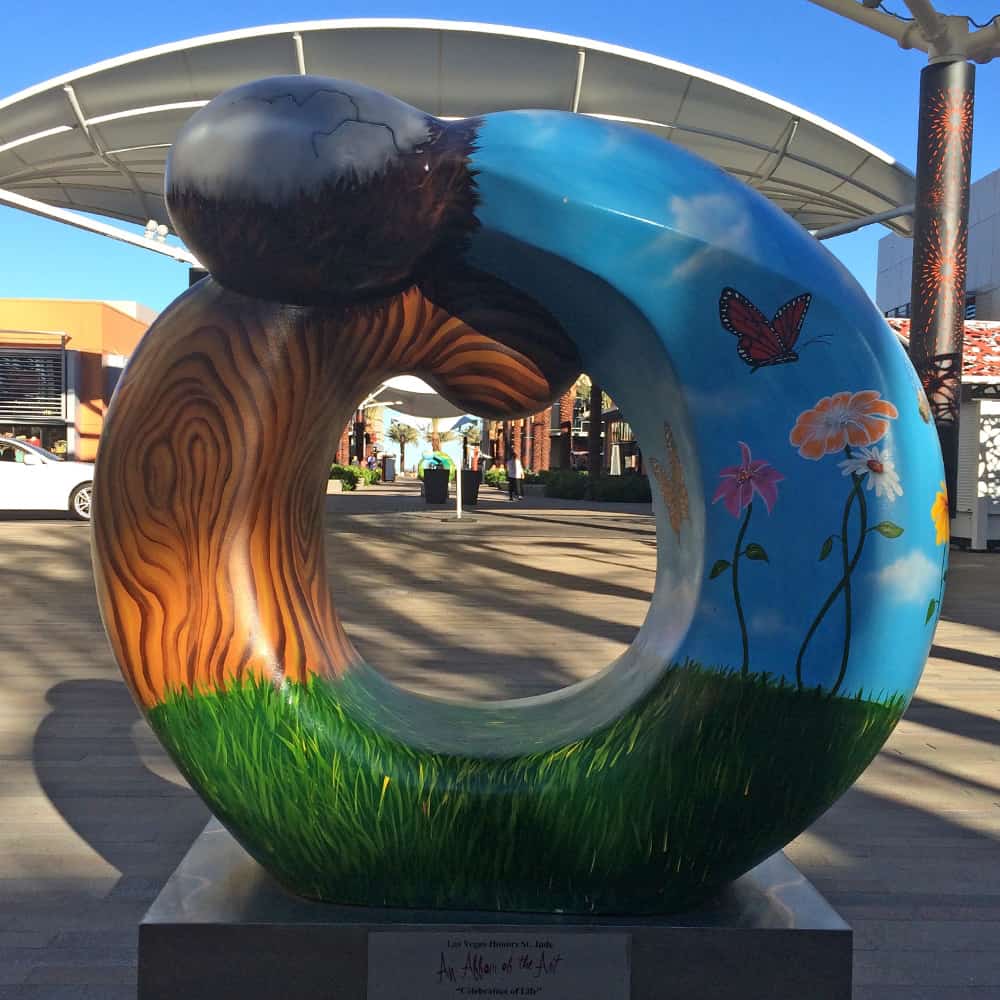 "This Beautiful Life" by Michael Godard.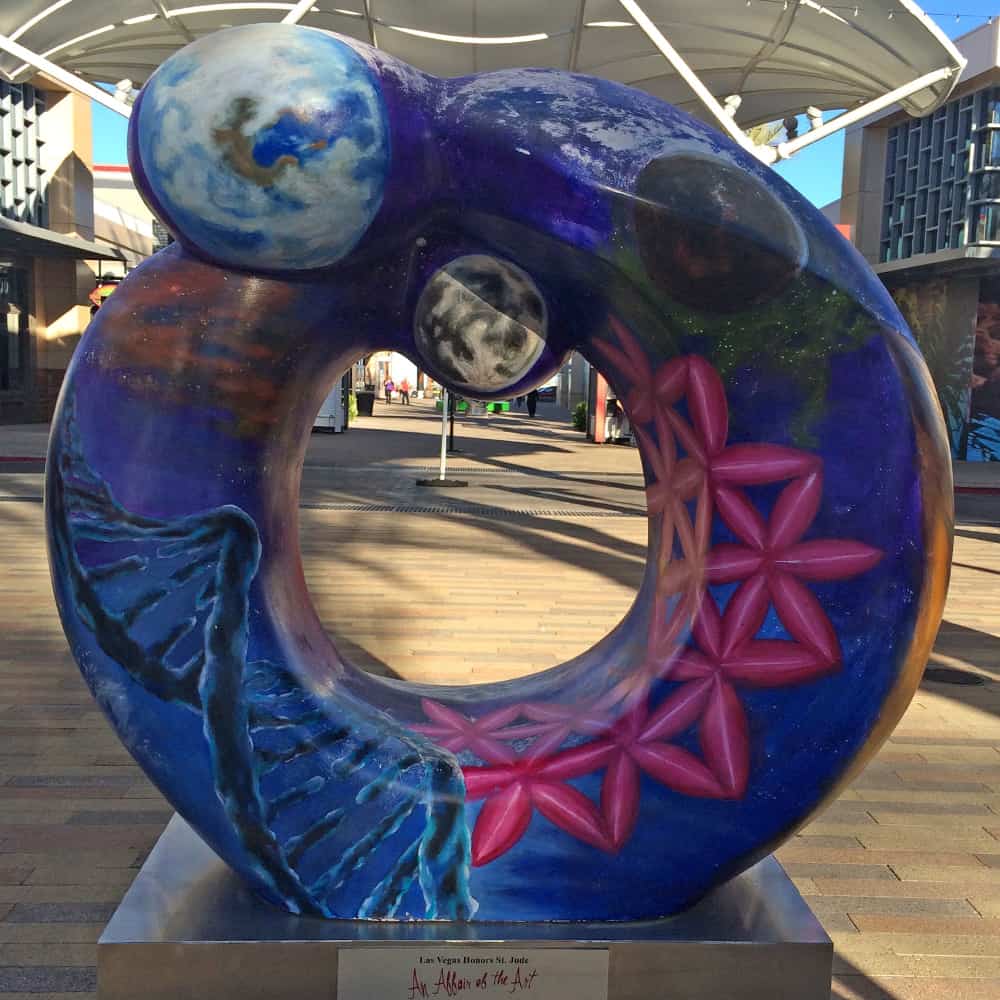 "Eye of Truth" by Armondo Flores.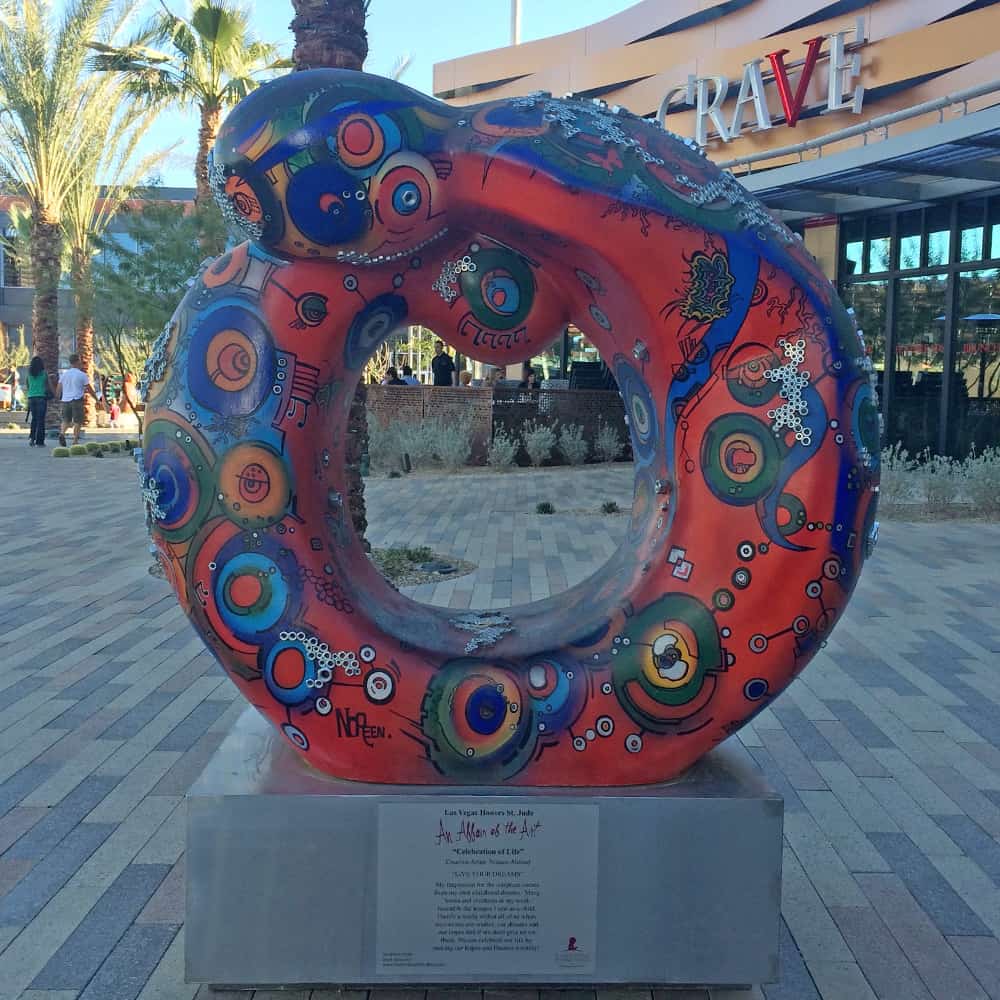 "Live your Dreams" by Noreen Ahmad.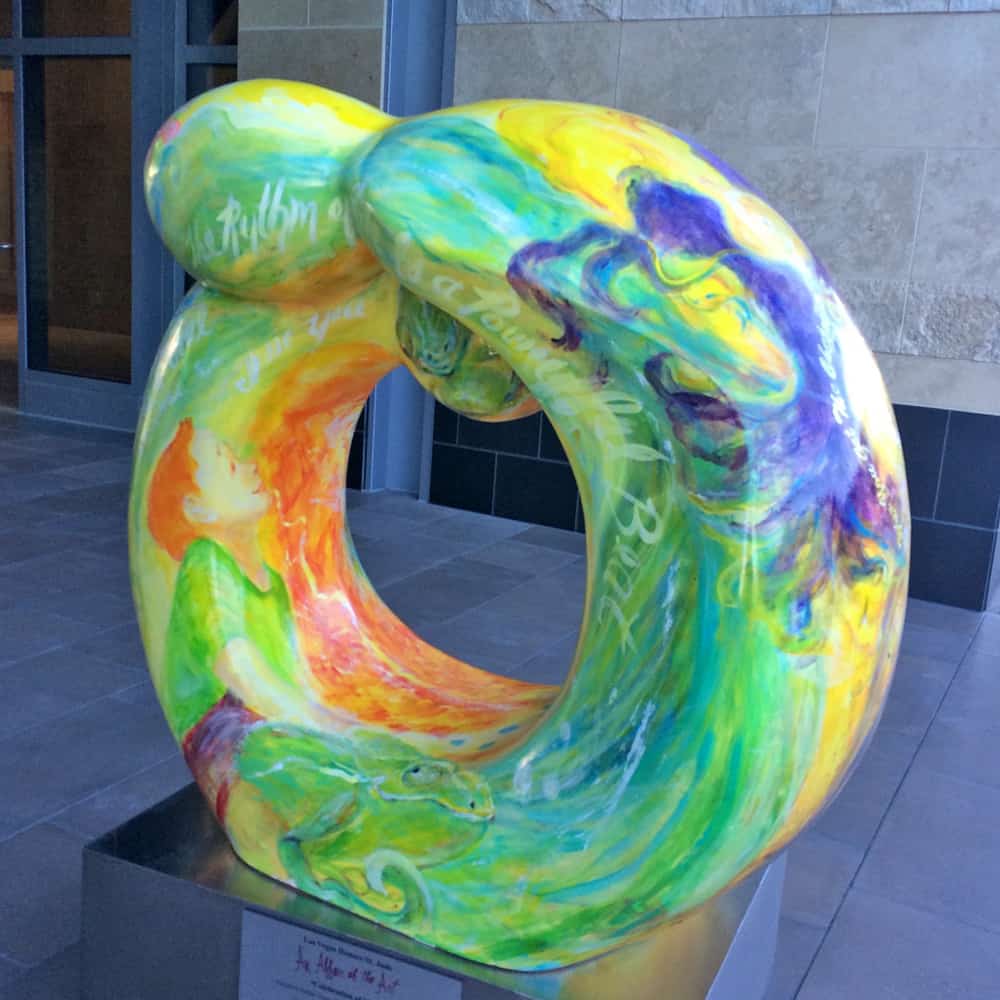 "A Sweet Charity, The Rhythm of Life" by Terry Ritter.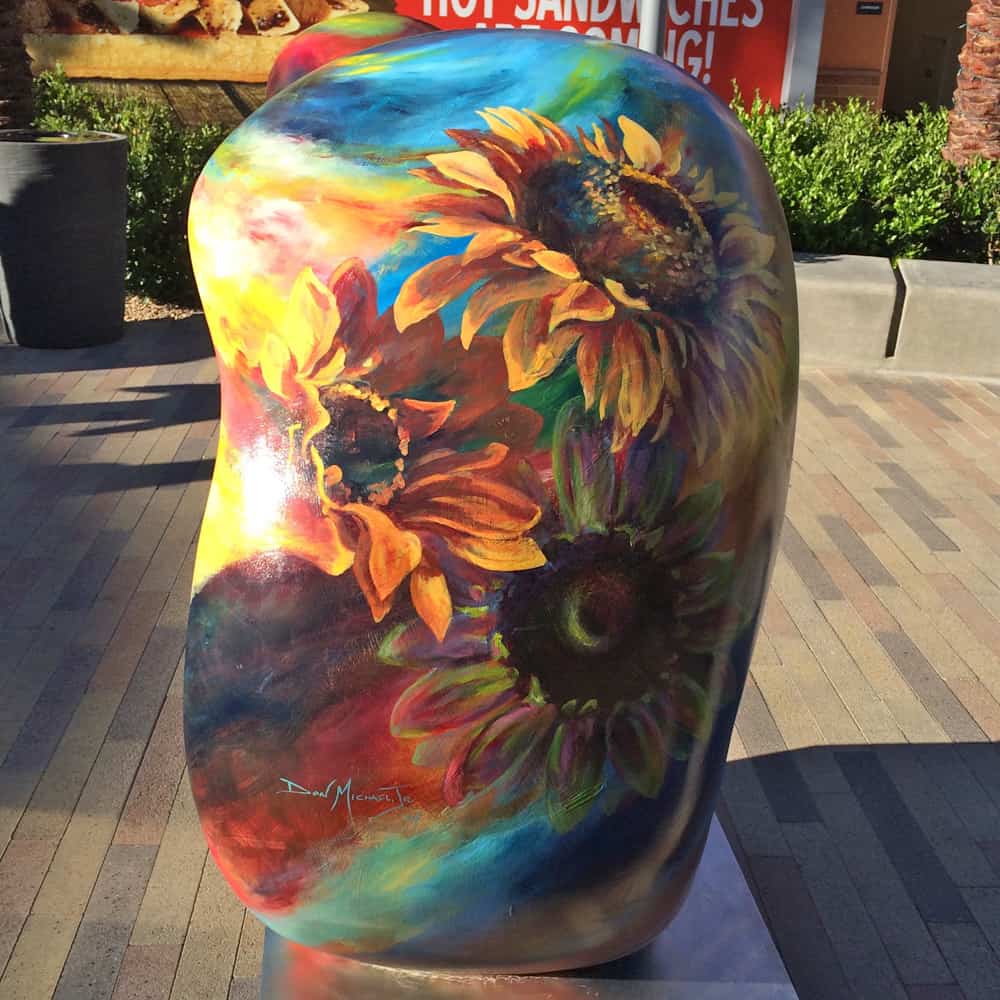 "Miricle" by Don Michael Jr.
• • • • •
The Celebration of Life featured artworks and artists are…
01. Let the Children Teach Us by Jennifer Main
02. The Circular Cycle of Life by Joseph Watson
03. This Beautiful Life by Michael Godard
04. Two in One by Vladimir Kush
05. Miracle by Don Michael, Jr.
06. Eye of Truth by Armondo Flores
07. Wisdom-Beauty-Grace by Beti Kristof
08. A Sweet Charity, The Rhythm of Life by Terry Ritter
09. Birth of an Angel by Niki Sands
10. Live Your Dreams by Noreen Ahmad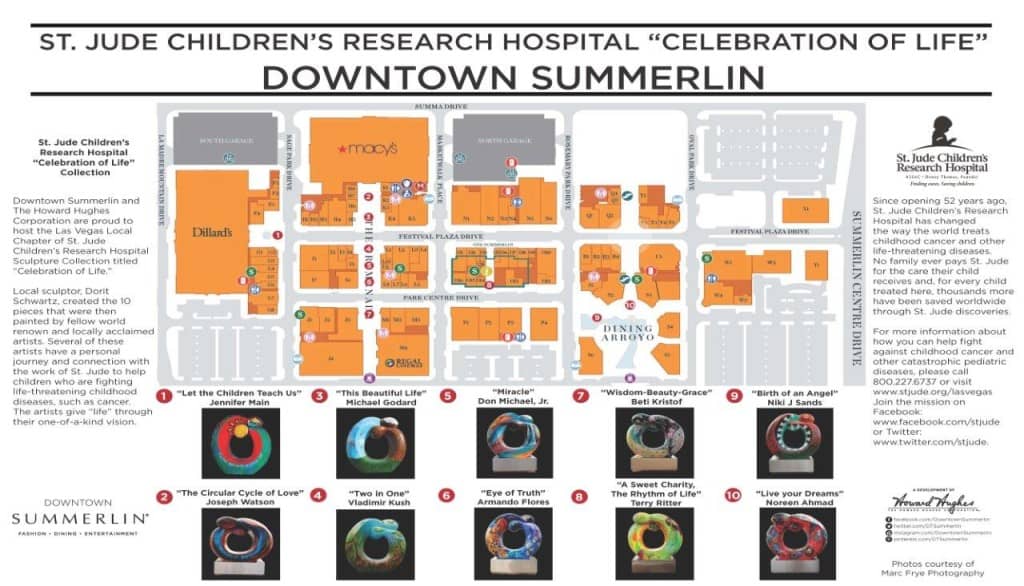 The St. Jude Children's Research Hospital "Celebration of Life" sculptures at Downtown Summerlin.
The statues, which have been displayed at DOWNTOWN SUMMERLIN since late January, will remain on display until October. There is so much happening with these sculptures that photos don't really do them justice. Each artist has poured their heart and soul into these creations. Stop by and check them out. Touch them. Feel them. Connect with the art and their stories. Join us in a celebration of life. Cheers!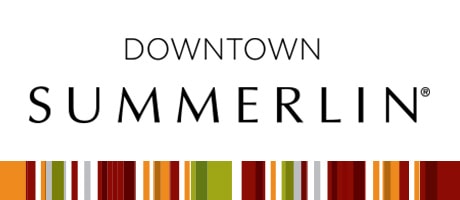 DOWNTOWN SUMMERLIN
1980 Festival Plaza Drive, Las Vegas, NV 89135 (click for map)
• • • • •

Visit St. Jude at StJude.org
• • • • •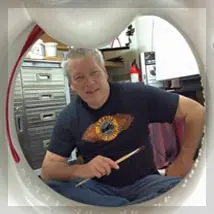 Learn more about my St. Jude sculpture "The Things We Do For Love…" here > adcook.com/things-love
• • • • •
LAMBORGHINI LP-750 SV UNVEILING     |     ABOUT THE ARTIST     |     THE THINGS WE DO FOR LOVE