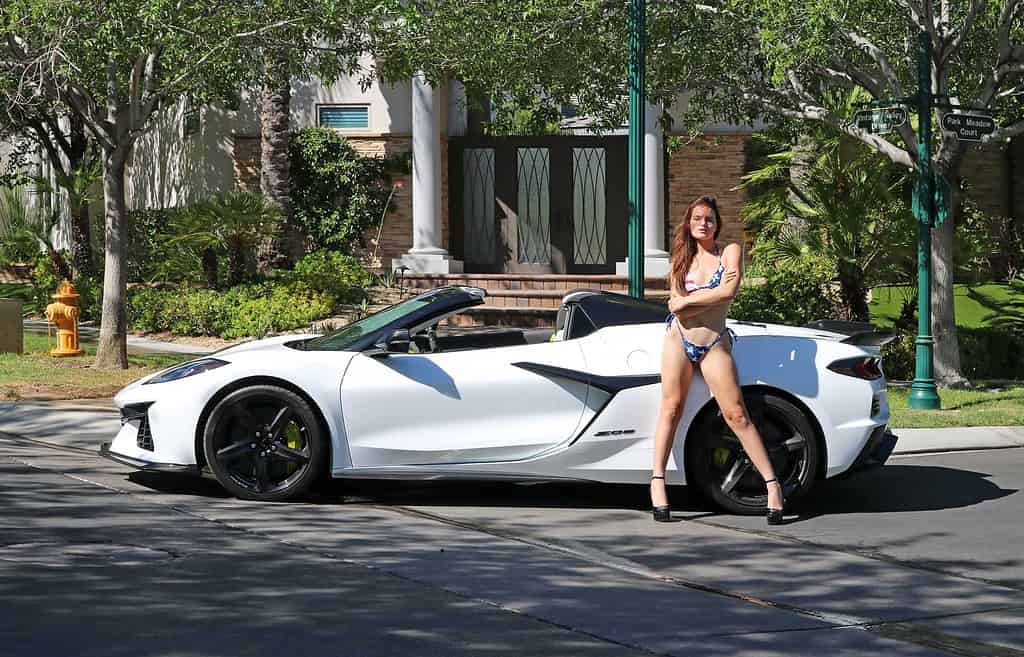 The Always Stunning Corvette Z06 and Art Muse Aim Model
Recently, I had the opportunity to reconnect with the stunning white Corvette Z06 featured in the 70th Anniversary painting that I am unveiling at the National Corvette Museum next March. This reconnect was different. While it was my second photography encounter with the Z06, it was my first shoot with an art muse, known as Aim Model, traveling through Las Vegas on her U.S. tour.
The weather could not have been more perfect for an outdoor bikini shoot with America's favorite sports car and a beautiful model sporting her red, white, and blue bikini. While the weather rocked, after a few minutes of shooting, we were drawing a small audience of curious observers. And who could blame them? Between the stunning Corvette and a beautiful model, anyone would have to pause to enjoy the moment. I know I did.
I see a special connection between the graceful lines of the female figure and automotive design. Those lines have inspired almost everything created to be beautiful by design. Smooth lines and simple elegance are always pleasing to the eye. Some rules of beauty and design are eternal.
A special nod of appreciation to model "AIM MODEL" for her tenacity and professionalism. She truly made our photo shoot together a memorable experience, and I am sure that there is new art on the horizon soon featuring her. Meanwhile, I've updated my Model & Muses Photo Portfolio to include some great pics from our shoot (art nudes, so 18+, please).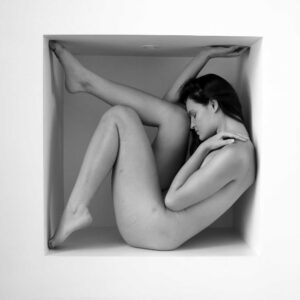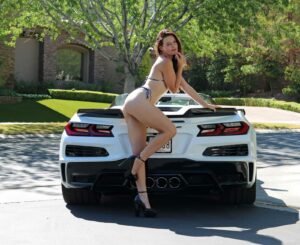 Stay tuned. I promise that the Z06 and AIM MODEL will be back and forever immortalized as art.
Meanwhile, see my fine art nude creations on canvas and metal inspired by beauty.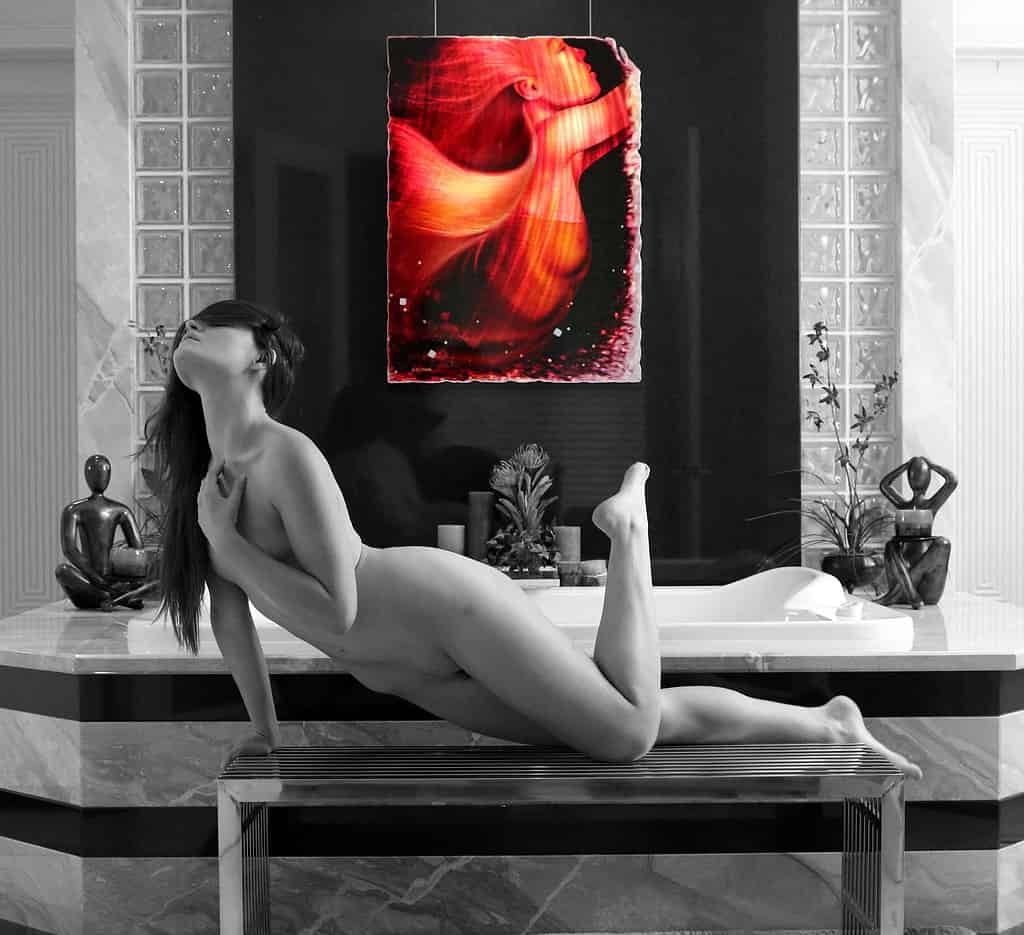 Art muse AIM MODEL with one of my earlier paintings, Siren (featuring Heather Carolin) from 2010, at my collector's home.