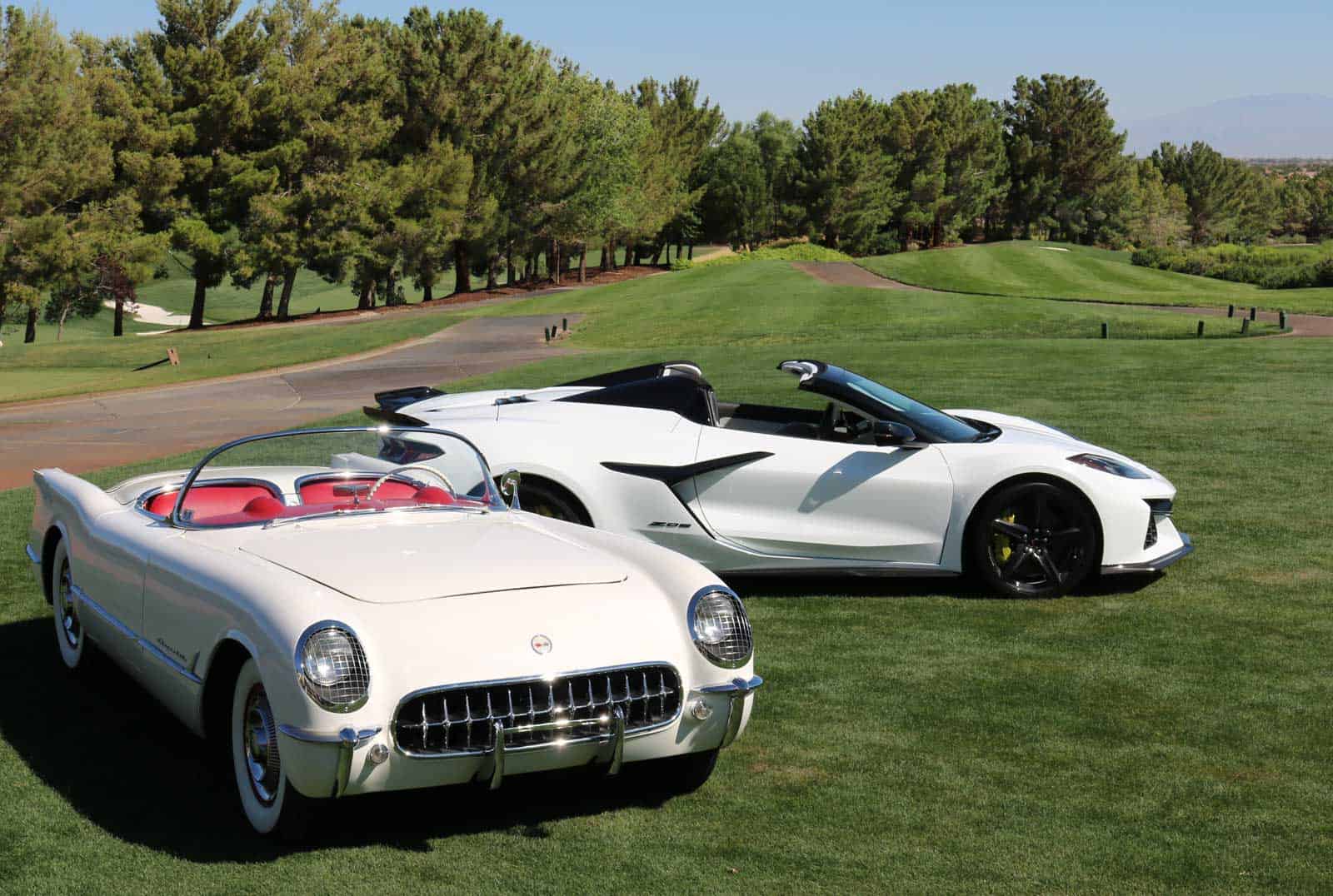 Celebrating Seventy Years of Corvette
I could hardly imagine a better way to start the day. Today my fabulous Corvette owners and I created an epic morning by uniting one of America's first Corvettes with its most Current C8 Z06 for a photo shoot in Las Vegas. 
These two cars are the centerpieces for my forthcoming paintings to be unveiled at the National Corvette Museum next March to highlight the Luster Exhibition through 2024.

Special thanks to Southern Highlands Golf Club for access to their beautiful property for us to photograph these cars for my epic paintings to celebrate Corvette's 70th Anniversary. Thanks also, to my collectors who brought out their stunning car to inspire my art.