I'm honored to be featured on the cover of Art & Beyond Magazine, Special Nude, and Figurative Art Edition.
My painting, ECLIPSE, has always been one of the favorites of my most painted muses.
For me, gracing the cover of Art & Beyond is especially special. I've been familiar with their publication for years.
ECLIPSE
is still one of my all-time favorite paintings from that series – although I have to admit, I have a few from that time.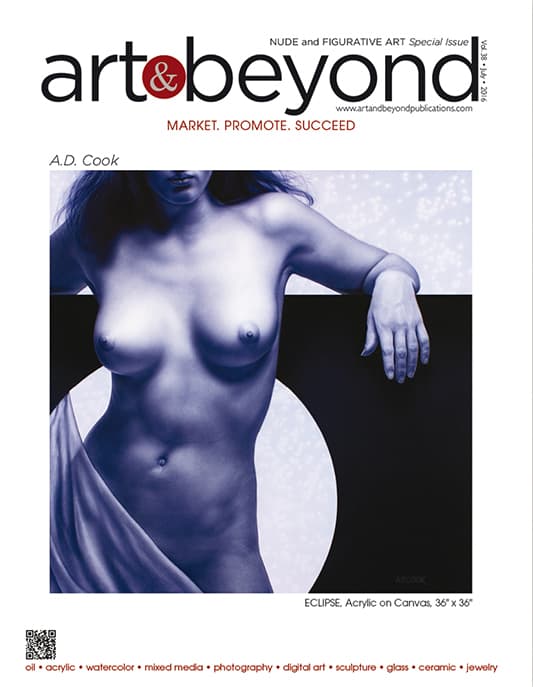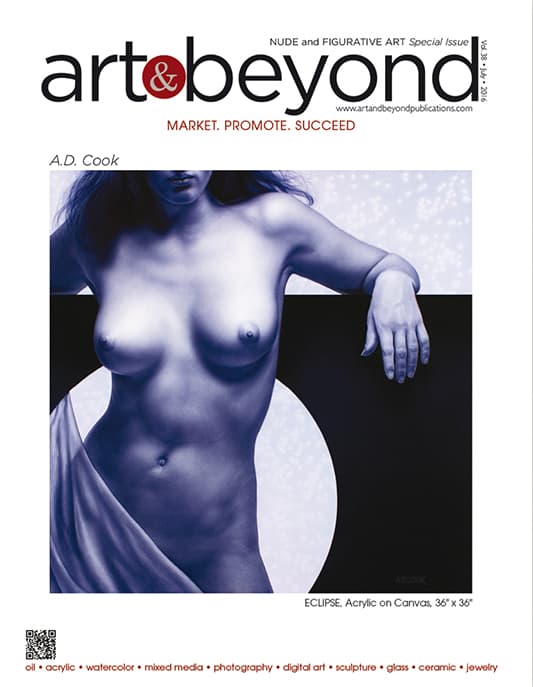 The obstruction of light. The power of beauty. Relaxed and confident in her power, ECLIPSE was inspired by the rare celestial event of her namesake. She was my second painting featuring model Lynsey. She has such a beautiful and robust posture. There is a lot of power in her confidence.
As a side note, her blue color was partly created from the red her sister painted BACKDRAFT. All in all, I've painted an excellent selection of original artworks featuring Lynsey. While we initially worked together in 2004, I understand that she still models. So maybe we can work together again to create new art that eclipses Eclipse one day. Until then, I hope my classic, Eclipse.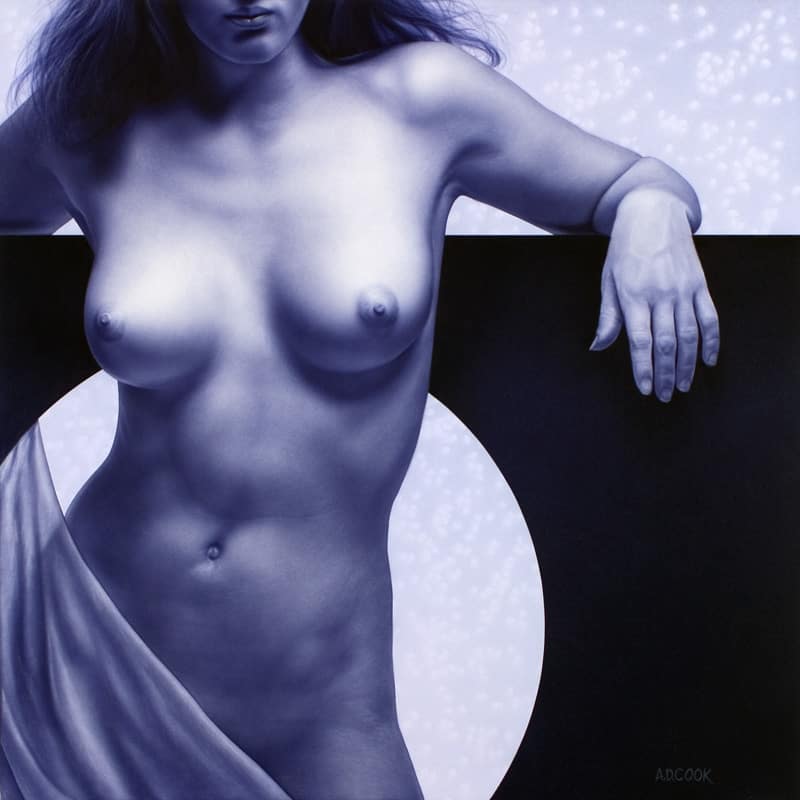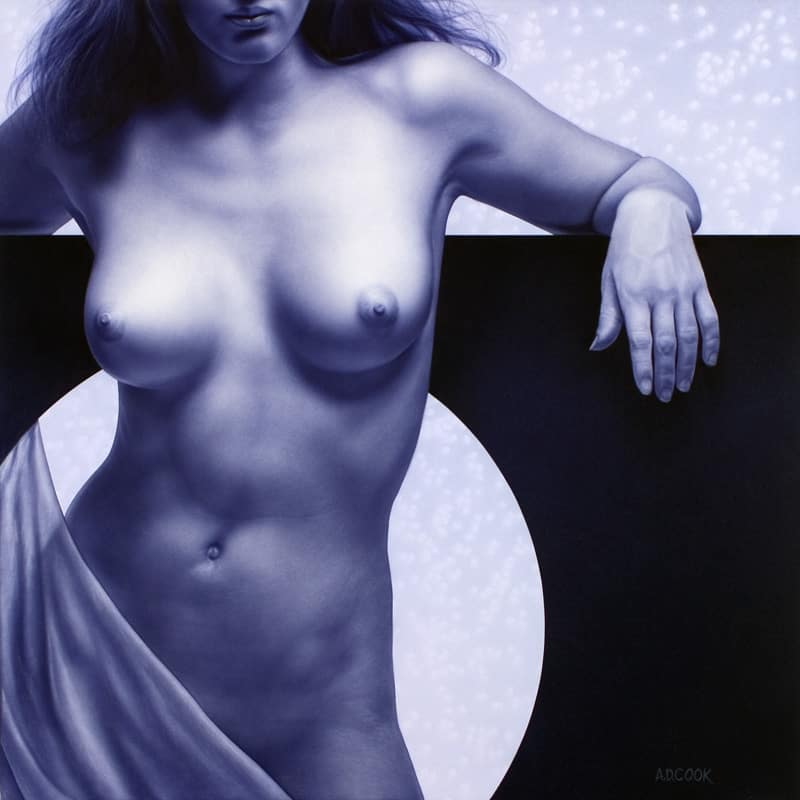 ECLIPSE, acrylic on canvas, 36″ x 36″.
My model, Lynsey, is featured as approximately life-size in this painting.
Art & Beyond Magazine is also available as a printed version

• • • • •
THE MASTER OF THE MUSE     |     FIGURATIVE ART     |     DAVINCIAN PRINCIPLES