I'm excited to announce that I have signed with ArtisticLifestyles contemporary fine art galleries in Las Vegas and San Diego.
Their beautiful galleries will soon feature a selection of my original figurative artworks on canvas and metal. Join us Saturday, March 9th, for a special presentation of new epic artworks, some unveiled for their first time — only at ArtisticLifestyles.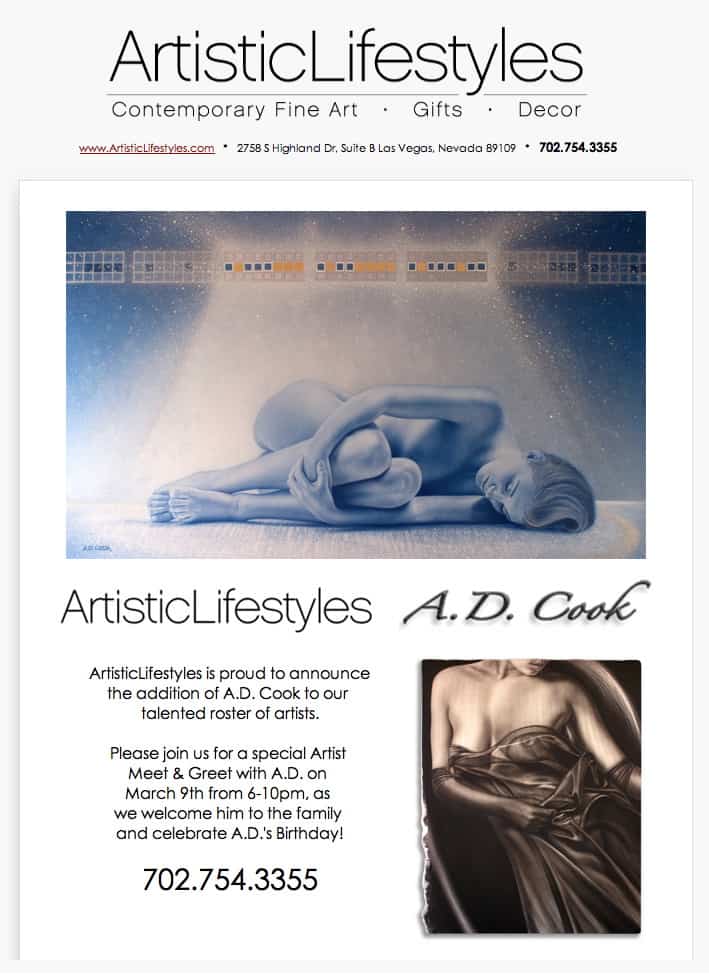 Join me on March 9th from 6-10 pm as I celebrate my birthday with my new art family!
• • • • •
View Larger Map

2758 S Highland Dr, Suite B, Las Vegas, Nevada 89109
ArtisticLifestyles.com     |     702.754.3355
View my art at ArtisticLifestyles
• • • • •
WHISKEYFEST 2014    |     MY CREATIVE 2012     |     MUSE: MY CELEBRATION OF TRUTH AND BEAUTY