It's no secret that I love cigars…
and the beautiful ladies, body art, and a good time. The En Fuego Cigar event promises to be all that. After all, where you smoke is as important as what you smoke.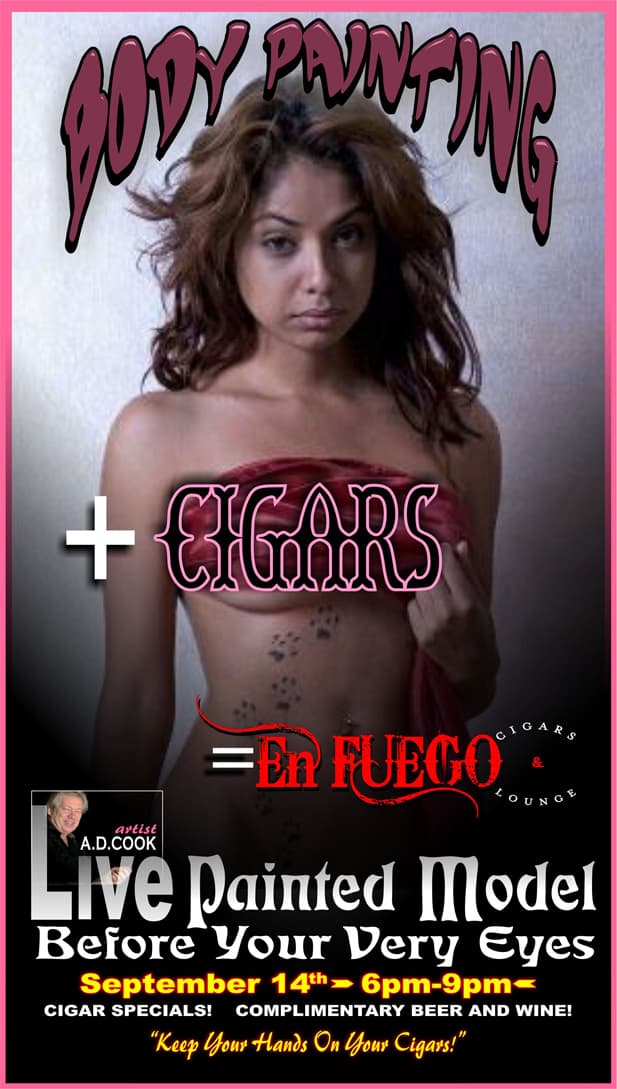 That's why I'll be there, showing art, body painting the beautiful ladies, and enjoying some of the best hand-rolled cigars in Las Vegas!
Join me…
September 14th, 2012 — 6pm – 9pm
Cigar Specials
Complimentary Beer and Wine
• • • • •

En Fuego Cigars & Lounge
328 W. Sahara Ave., Las Vegas NV 89102
• • • • •

• • • • •
SOMETIMES A CIGAR     |     SOMETIMES A CIGAR II     |     CREATIVE COLLABORATIONS