The En Fuego Cigars & Lounge + Body Art + Art Event was a blast! Friday nights in Las Vegas are always fun, but this one took it up a notch.
We painted. We laughed. We enjoyed fantastic cigars…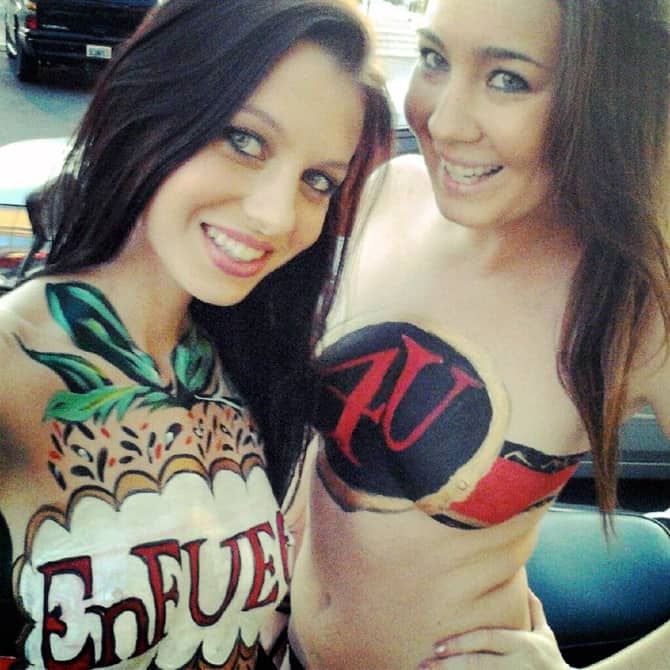 The painted ladies: Jessica and Christy
I always enjoy mixing it up with the painted ladies and showing art. Toss some in cold beers, pizza, and the best hand-rolled cigars in Las Vegas into the mix and you've got a party.
This evening models (painted ladies) were Jessica Dawn (who is also featured in my painting Syrah) and Christy Nicole.

The En Fuego Cigars & Lounge at 328 W. Sahara Ave., Las Vegas NV 89102 is spacious and well ventilated making it a great venue for parties or just kicking back with your buddies and a great cigar. Visit them online at EnFuegoLasVegas.com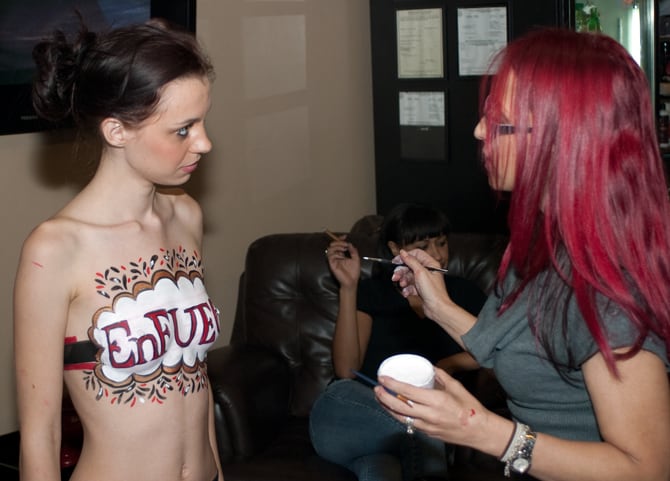 Model Jessica with Body Artist Kelly Belmonte
When it comes to body art and makeup, it is all about how you look and no one can make you look better than Kelly Belmonte. Visit her online at KellyBelmonte.com to schedule her creative services for your next event.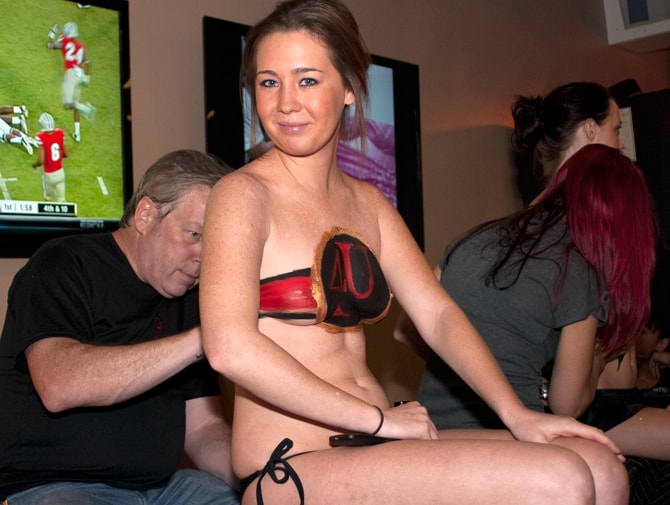 I got in a little body painting myself while painting the En Fuego 4U logo on Christy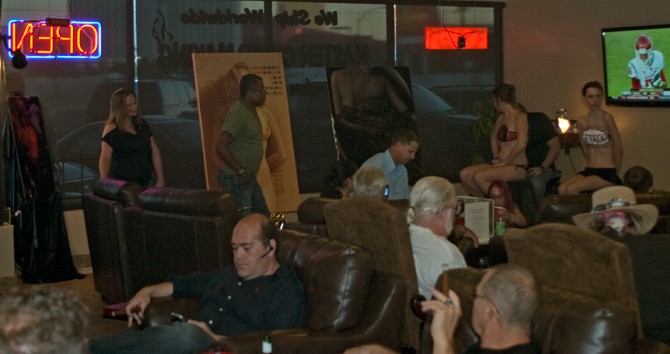 Early in the evening, Kelly and I paint the ladies while the crowd gathers. As the evening progressed, it was standing room only at En Fuego. While I didn't get a headcount, suffice it to say the party was packed. Lots of friends showed up in support and we made a few new ones as well.
I displayed three paintings throughout the evening: Syrah (featuring Jessica), Truth and Infinity.
Syrah – metal art original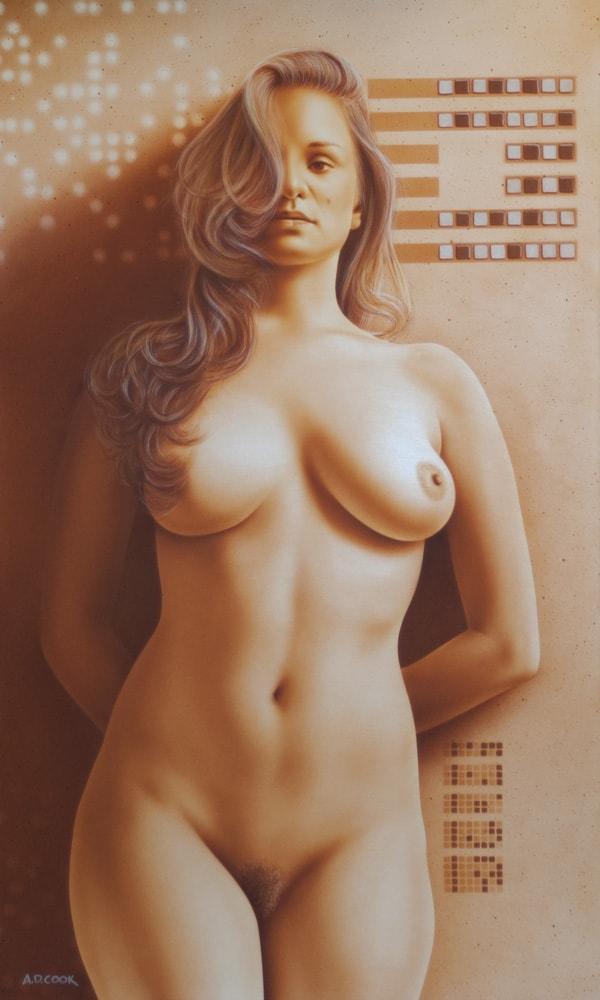 Truth – acrylic on canvas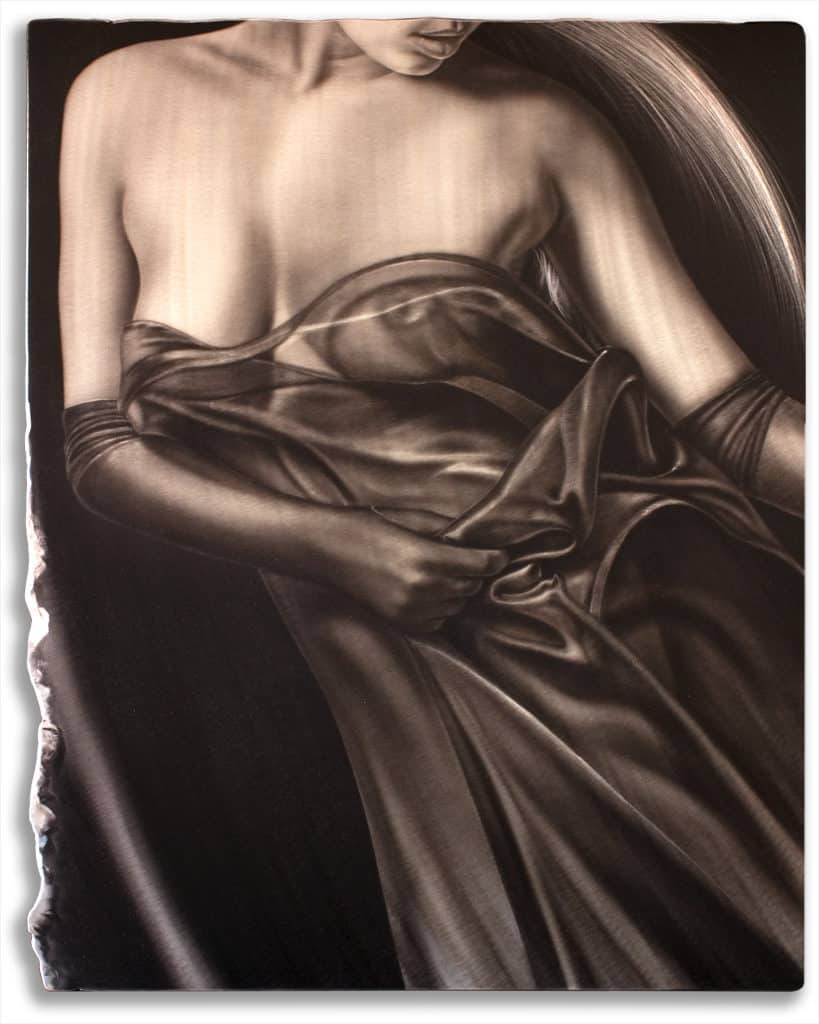 Infinity – metal art original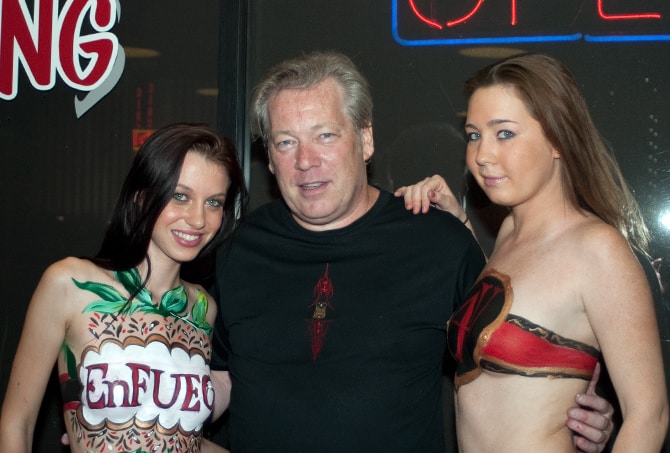 Models Jessica and Christy with Artist A.D. Cook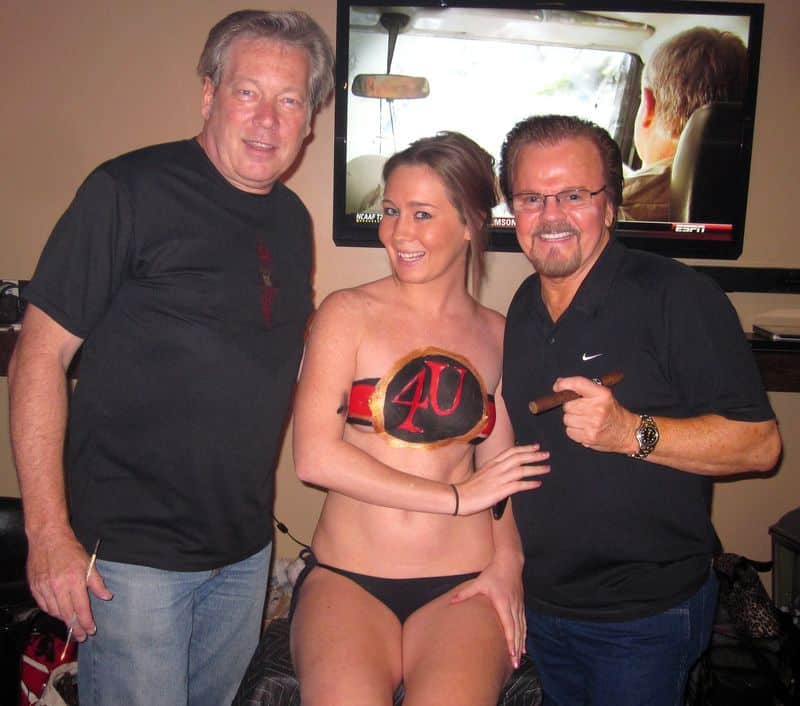 He's everywhere… l to r: Artist A.D. Cook, Model Christy, and Charles "Chick" Hughes.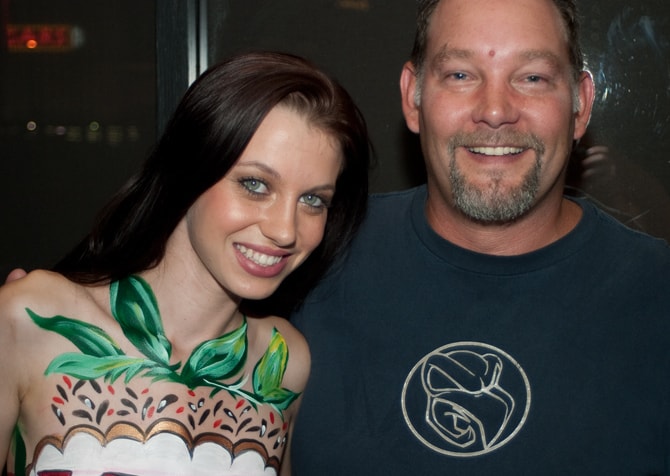 Special thanks to my buddy Kevin for all his help
With the ladies all painted, it was time to change shirts, light up a cigar, and enjoy the party. Special thanks to my beautiful models Jessica Dawn and Christy Nicole for making the evening beautiful (you girls rock), Michael Abdoulah (owner En Fuego Cigars and Lounge) for hosting this event, and to everyone who came out and made this a great evening of celebration.