Everyone has a story.
That's what makes each of us unique – special. And each of us, I believe, has a dragon within.
My newest graphite original, "The Dragon Within," shares a beautiful story about a young mother, the lady with the dragon tattoo, who lost her child, who would have been born in the Year of the Dragon (2012).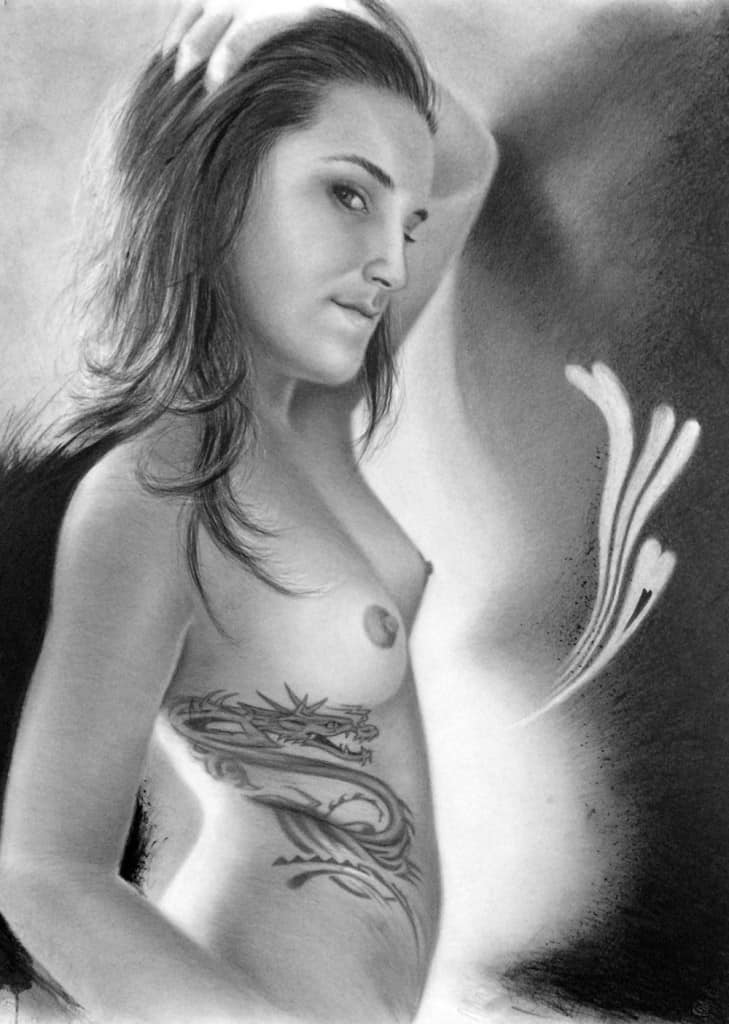 The Dragon Within, graphite on 300# watercolor paper, 30″ x 22″, © A.D. Cook 2014
The shadow tells the story of her lost child. Her dragon tattoo serves as a reminder of her lost son. The dragon's breath reveals three hearts: one with a hole in it, one broken, and one returning to the mother, completing the circle of life.
No, I would not want to live in a world without dragons, as I would not want to live in a world without magic, for that is a world without mystery, and that is a world without faith.
― R.A. Salvatore, Streams of Silver
I wanted to work with model/muse Jessica Harley Rosalie Diaz since our meeting a couple of years ago. She's a fantastic model whom I met through the goddess collective here in Las Vegas.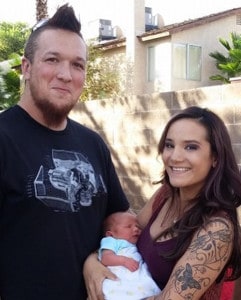 Special congrats to Russel and Jessica on the birth of their new child. The circle of life continues.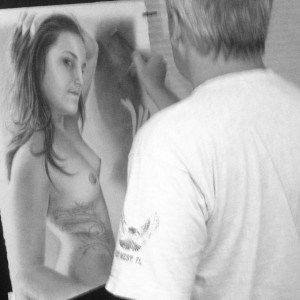 At the easel… Dragon Within in process.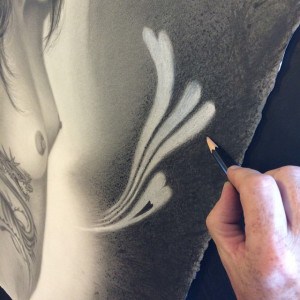 The circle of life continues…
• • • • •