With the new year and my move into a new studio (and home), comes a renewed vision and spirit of creative energy.
I almost titled this post "A re-nude spirit" because I feel a stronger commitment to figurative works than ever. Regardless of whether I'm creating paintings on canvas or creations in metal, pastels, or mixed media, the one thing that remains constant is my respect and adoration of the female figure. I've said it before, and it remains true today – I still know of nothing more beautiful than the graceful lines of confident and beautiful women portrayed through art.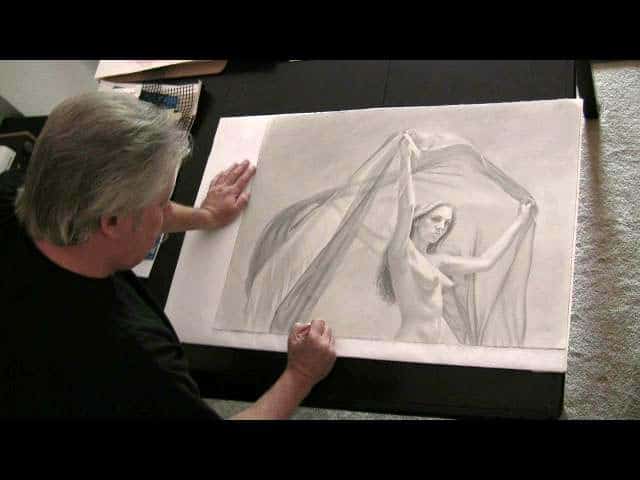 Catching Wind pencil drawing by A.D. Cook
That beauty inspires me, as it has for many artists over the centuries of figurative art. Suppose you were to ask me why words like "eternal" and "timeless" come to mind. But I also enjoy creating art that evokes an honest response. I consider figurative art to be among the most honest of art. I rarely hear "interesting" as a descriptor of my art. With art nudes, you either like them, or you don't. And I do. And not just my own art – probably least of all my own art, actually. I'm inspired by the paintings of the past that remind me why this art form is timeless and why we cherish it so much. Figurative art speaks to the heart. We relate to those paintings because we understand them at a basic level. They are so close to our desires and passion – our understanding of beauty.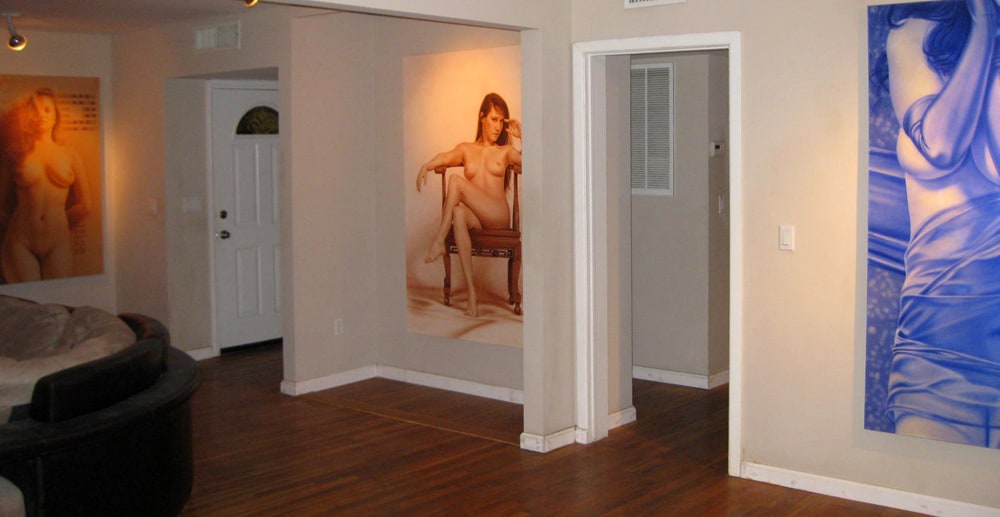 My living room walls currently feature TRUTH, MUSE, and ENCORE original figurative paintings.
And you know what? I'm not alone in my passion for figurative art. A recent article in the Huffington Post titled "Contemporary Classical Painting is Still Growing" shares that the popularity of figurative painting is evident in many exhibitions currently showing across the United States. That's encouraging, especially in this age of digital manipulation and abstract expressionism. In reality, traditional paintings and digital art can co-exist as shown in the incredible digital animation below, which brings master paintings to life.
A path of sighs through the emotions of life, a tribute to the art and her disarming beauty.

— Rino Stefano Tagliafierro
B E A U T Y – dir. Rino Stefano Tagliafierro from Rino Stefano Tagliafierro on Vimeo.
 Mr. Tagliafierro says: "These images which the history of art has consigned to us as frozen movement can today come back to life thanks to the fire of digital invention."
As I move forward in my renewed vision, I constantly look back to art created before to inspire my art of tomorrow. Will my art stand the test of time? Will it inspire other artists? Does it move you?
I'm looking forward to seeing what comes out of the new studio and my renewed vision. Stay tuned. Sign up for my email newsletter and stay informed.
• • • • •