The GET LUCKY FUNDRAISER at the Foundation Room at Mandalay Bay, presented by the Cultural Arts Training Foundation last week was a blast.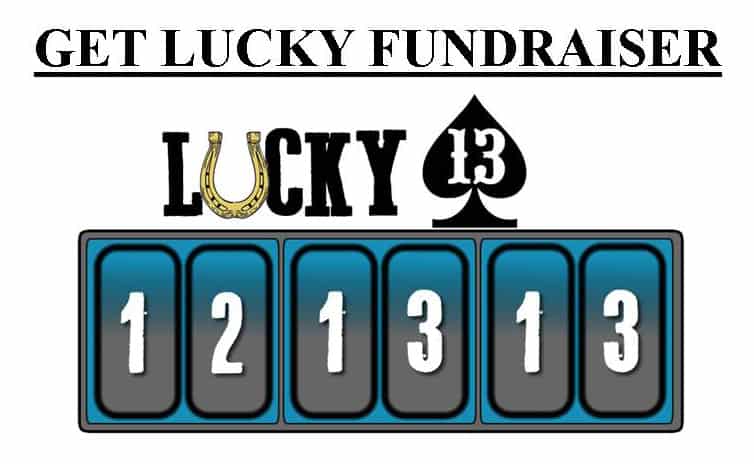 Supporters of the event gathered to bid on fabulous art, meet artists, and win prizes. I enjoyed the evening with a selection of my paintings in support of this worthwhile cause.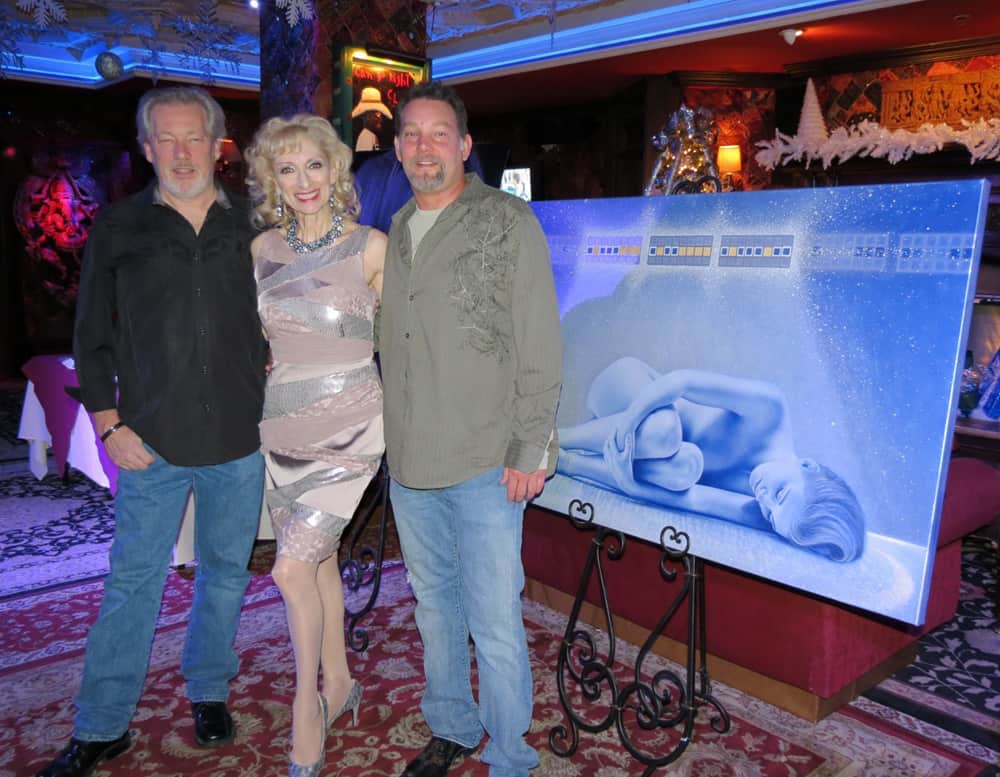 Artist A.D. Cook, Nicole Duffel (Mrs. Nevada United States 2014), and Kevin Mahoney with my painting NIRVANA at the Foundation Room, Las Vegas.
I always enjoy these events. I thoroughly enjoyed meeting Nicole Duffel, last year's Ms. Senior Nevada. She's also a jewelry designer/owner and Designer of LoveKnot Necklaces.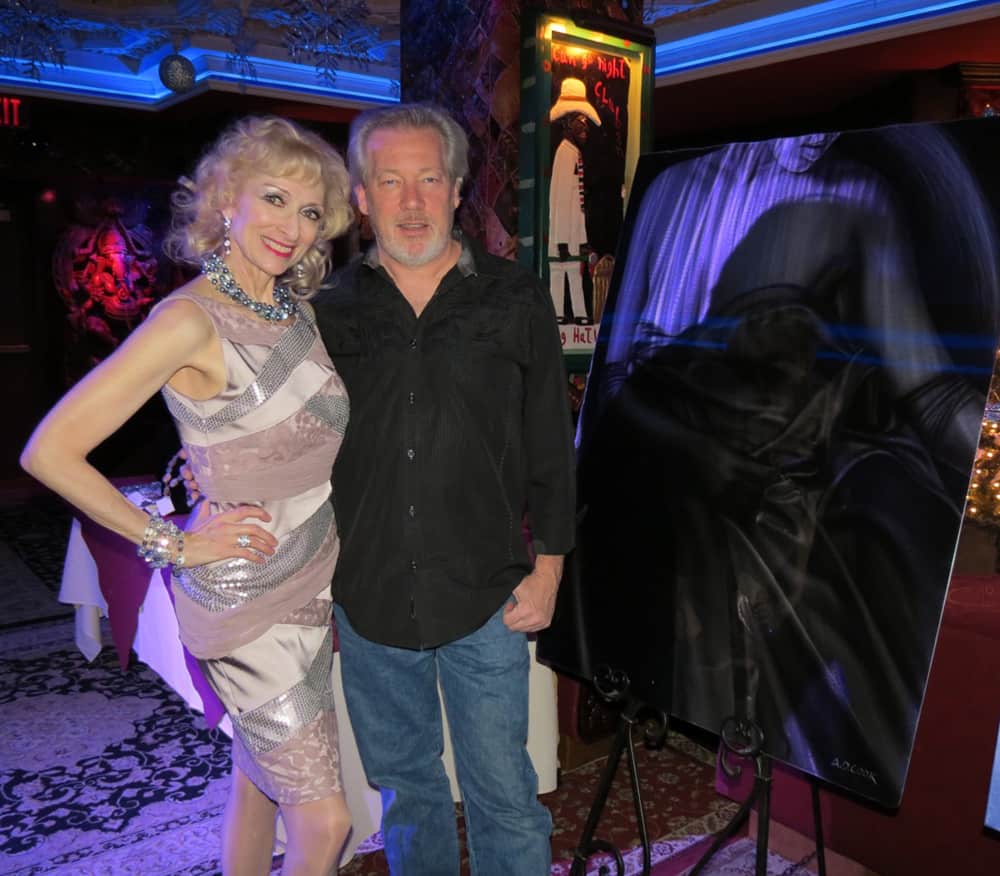 Nicole Duffel and A.D. Cook and INFINITY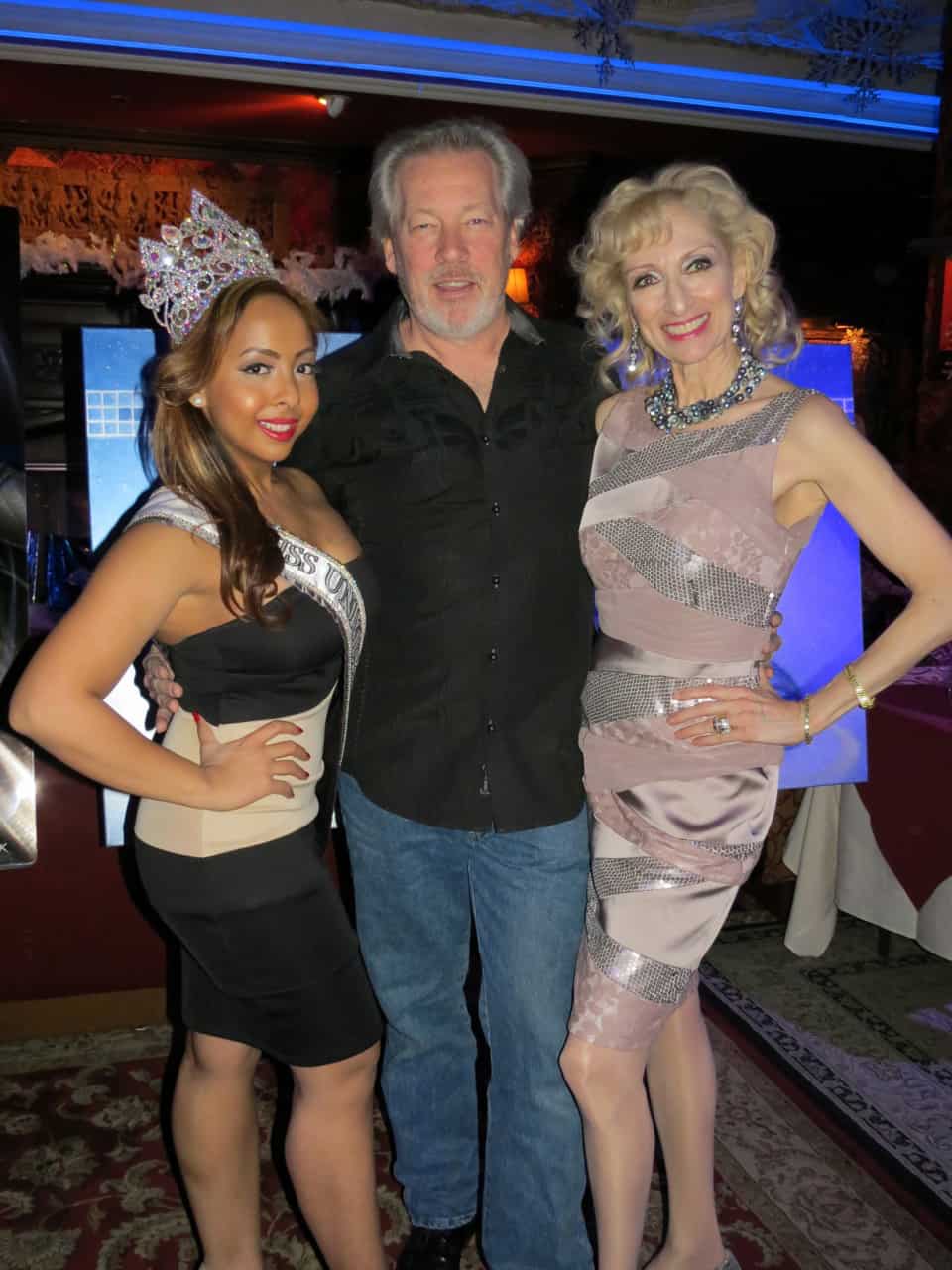 Artist A.D. Cook with Tara Starr, Miss Universal Dream, and Nicole Duffel.
• • • • •
My featured paintings were…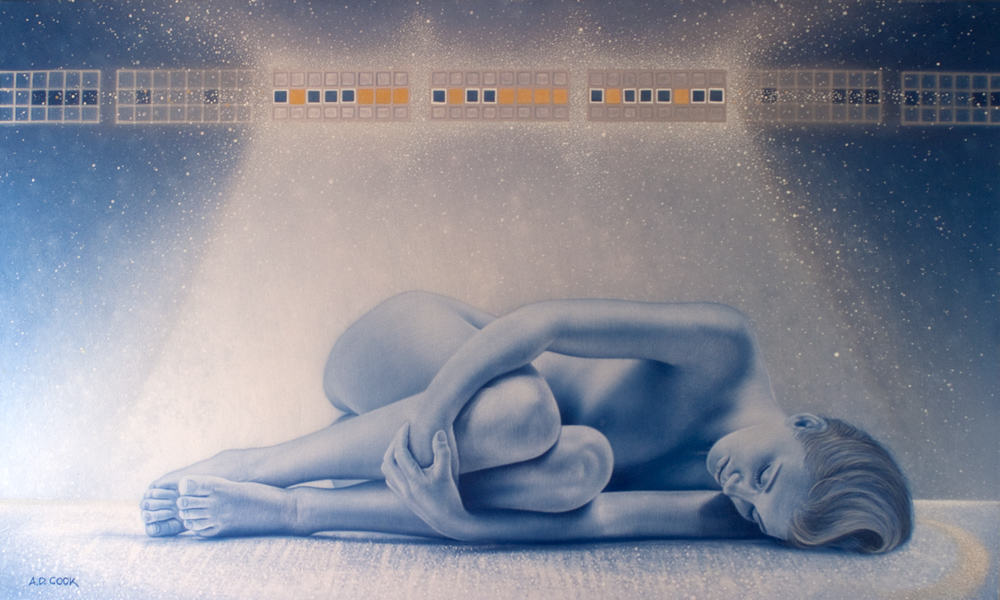 NIRVANA featuring model Lynsey – 36″ x 60″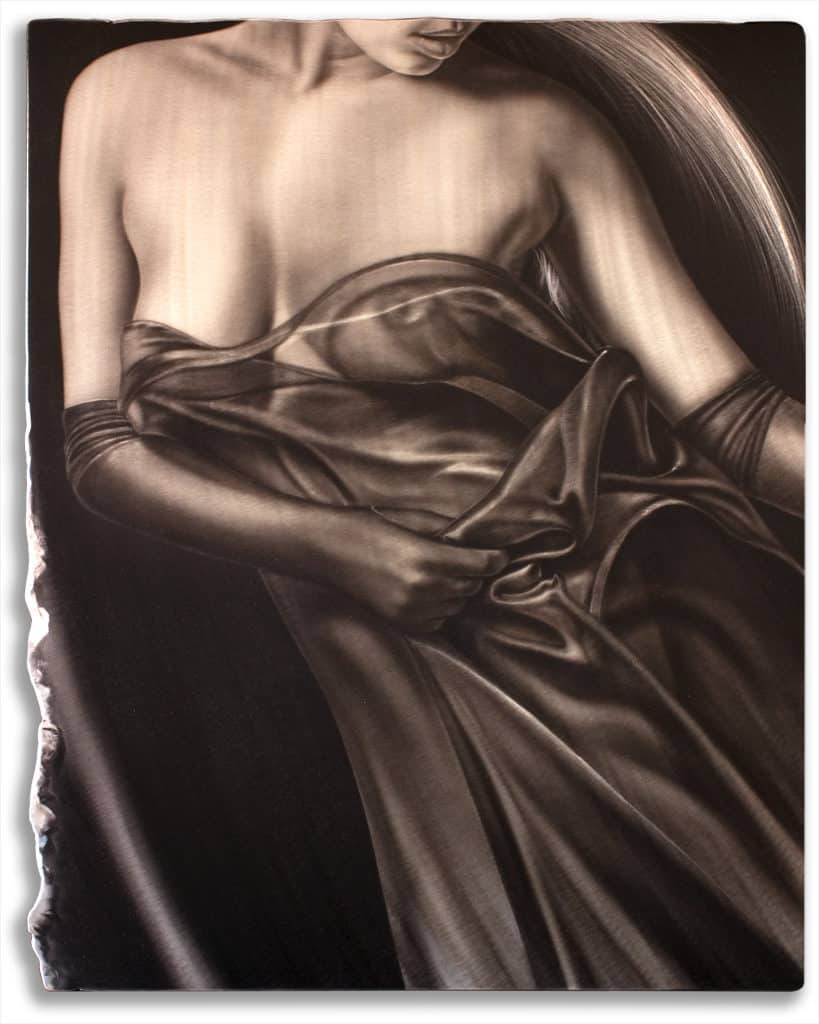 INFINITY featuring model Jess Robinson – 46-1/2″ x 36″
• • • • •

The Cultural Arts Training Foundation (CAT) is a non-profit organization that relies heavily on donations and grants from the community. They have several fundraisers and events throughout the year to continue providing free training for victims of violence, veterans suffering from PTSD, and disabled children. If you would like to attend or host a seminar, please get in touch with them for more information. Donations are tax-deductible, always welcomed, and greatly appreciated. Thank you for your support.
• • • • •