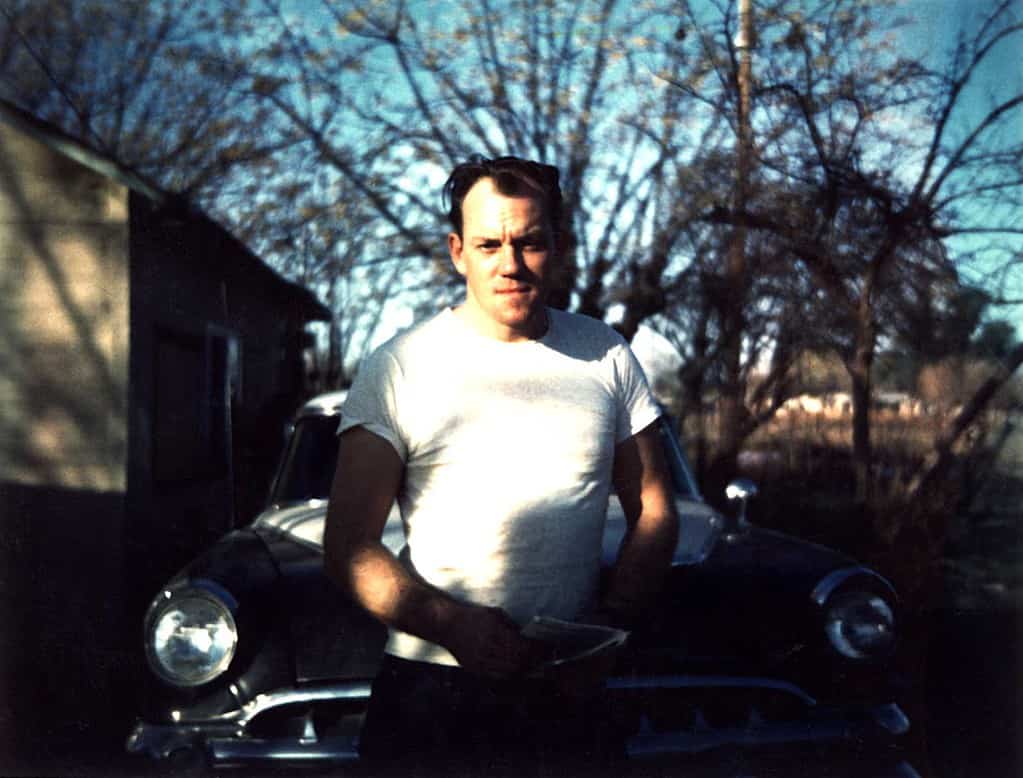 Dad was a very likable guy. Those who knew him loved his smile and sense of humor, and those are the first things that come to mind when I remember him or as I occasionally see his eyes in the mirror looking back at me.
I see him in me sometimes. I'm not suggesting that I am like him, although I guess, in some ways, I am.
Standing a bit over six feet tall, my dad, Wayne Cook, Sr., was a big man, a real man's man. Growing up, I was always amazed by what he could do because there was little he could not do once he set his mind to it.
He was a commercial floor man by trade, covering the walking surfaces of new commercial construction sites like malls, airports, and hotels. He also did residential projects installing carpet, tile, linoleum flooring, and kitchen countertops.
But he was a lot more than a floor guy. He was the kind of guy who could build a house from scratch or make a trailer from parts found at a salvage yard. He could always make something out of nothing for whatever he needed.
He was a can-do, fix-it-yourself kind of guy. If, for some reason, I would express, "I can't…" about something, Dad would remind me, "Can't Never Tried."
As a former auctioneer, he had a fast tongue. He was fond of offering his "guarantee" to anyone he did business with, smiling while quickly rattling it off. "Guaranteed not to rip, snag, tag, bag, or tear at the seams unless you bend over, kneel, squeal, or squat, and that's better than a thirty-thirty guarantee," or something similar. If asked, he'd smile and tell you that his thirty-thirty guarantee was good for thirty feet or thirty seconds, whichever came first.
I imagine that Dad's quick tongue helped with his yodeling ability. An auditory kind of guy, he would bust out with an occasional yodel, most likely inspired by countless episodes of Hee Haw, a country music variety show he liked to watch, which meant we all watched it. So he was pickin' and grinnin' all rolled into one.
Dad had a unique musical talent. Often, I'd see him pick up an instrument and know how to play it or at least make it sound good. Sometimes, I would come home from school, and an accordion would be strapped to his chest as he squeezed out polka tunes. Other times he favored a banjo or harmonica and a guitar every once in a while.
For all that he was, the I appreciate the most was his creativity. If he could sketch it on a napkin, he could make it; weld it, build it, nail it, it didn't matter.
Dad passed away quietly on Thanksgiving morning, November 22, two-thousand-and-one.
Dedicated to Wayne Cook, Sr., who taught me early that anything is possible through his can-do attitude and his constant reminder that "Can't Never Tried." 1941-2001