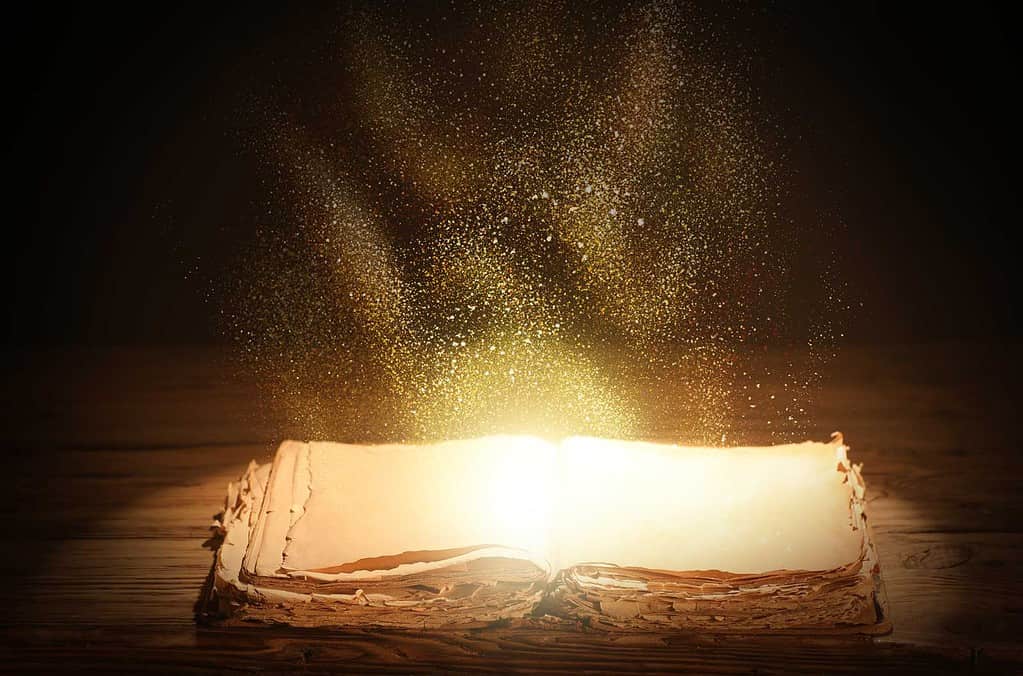 Creativity is a journey.
Art is the manifestation of that journey. Sharing the art and its journey creates provenance.
What is provenance, and why does it matter? The importance of provenance is easy to understand if you look at it as "PROVEN" or proof. That can include anything that helps prove or validate an artwork creation or ownership, like photos, writings, videos, media and press, a website, social media, and gallery & museum exposure.
I have long seen the provenance of any artwork I create as relevant as the art itself. As I produce my paintings and metal artworks, I record their process through social media posts, mainly Facebook, Instagram, and X (formerly Twitter), and the occasional Blog post on the ADCook.com website.
That wasn't always the case. There was a time, not that long ago, when artists created, sold, and moved on to their next project. Before digital cameras and the Internet were standard, artists rarely took pics of an artwork's creation. We took photos of the finished painting, but rarely (or at least far less so), of the creative process.
Today, since almost everyone has a camera in their pocket as part of their smartphone, it has become easy to take a quick snapshot (or a few) and immediately post them somewhere. Doing that creates provenance and, to a point, adds value to the art itself. It proves that the artist created it through the documented evolution of the process.
So why did I title this post "More Than Ever"? I believe provenance matters now more than ever. With the advent of AI (Artificial Intelligence), computer-generated images flood the Internet with millions of pictures daily. AI-generated images have no provenance but are often passed off as authentic artworks to the unknowing. They are often sold as NFTs and as prints online. These soulless creations have no origin because they are created by machines (computers and software) that glean from artists' original designs to produce their imagery. Notice that I never use the word "art" after AI. That is because machines cannot create art but only produce images. Sometimes, those images are amazing, but more often than not, they are less than impressive, which can also be true of art.
I believe the difference between authentic art and AI is the journey. An artist creating their true authentic self has a story to share. The art is only a part of that, as each painting reveals a different part of the story. The telling of the story is as much a part of the art. The human touch makes it art, and the story emphasizes the connection. Authentic art is one human connecting with another in a world beyond technology (not that technology isn't a viable medium).
As an artist, I believe art comes from above and flows through the artist as a creative expression. Sometimes, something magic happens in art creation, and an artwork connects with an audience or community of similar-minded people who appreciate the art. Passion does that. An artwork without passion is just an image and hardly worth creating, much less creating provenance.
But passion comes from an artist relating to a thing. I paint what I love, and I believe that's why people relate to my passion for my art, whether my motorcycle paintings or realistic fine art nudes. That's what separates us from AI. Artificial Intelligence has no journey to share beyond its programming, whereas an artist's journey is authentic.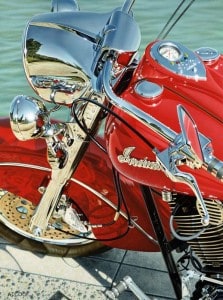 I enjoy creating provenance for my artworks and my collectors. Sometimes, provenance is part of the process, like some examples I listed earlier.
My big red motorcycle painting, INDIAN SUMMER, created in Y2K (2000), is an excellent example of how I record provenance.
The painting was initially created for a step-by-step magazine article for Airbrush Action magazine and landed on their April 2001 cover, with the article spanning two issues. Since then, the artwork has had a long career and is my most recognized painting ever!
Since Indian Summer's creation in the autumn of 2000, the original artwork has been showcased throughout the United States, starting with the Gallery in the Square in Beacon, NY, in 2001.
Then 2007, a collector acquired the painting, which hung in their home for several years. A decade later, in 2018, my collector graciously loaned the painting to the  LUSTER Exhibition, and it has since been showcased in fifteen significant museums throughout the United States, including the Museum Of Arts And Sciences (MOAS), Dane G. Hansom Memorial Museum, and the Maria V. Howard Arts Center, The Evelyn Burrow Museum, Saginaw Art Museum, Sangre De Cristo Arts & Conference Center, Haggin Museum, The Morris Museum of Art, The Michelle and Donald D'Amour Museum Of Fine Arts, The Ella Carothers Dunnegan Gallery of Art, Art Museum of South Texas, the Lyman Allyn Art Museum, the Museum Of The Rockies, and the Auburn Cord Duesenberg Automobile Museum. A few museums with the LUSTER tour have featured Indian Summer as their exhibition's centerpiece artwork and in press releases and promotional materials. Because of its journey, tens of thousands of people have experienced my artworks up close, and that is my reward, that others take pleasure in the experience.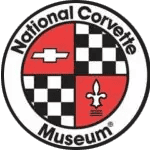 In 2024, Indian Summer will be on display, along with other works, as part of the LUSTER EXHIBITION at the National Corvette Museum for ten months, from early March through December 31st, along with an epic new Corvette artwork, currently on my easel.
My Indian Summer story is just an example. I try to include various levels of provenance in any artwork's creation as much as possible. My Corvette project already has some provenance and isn't even painted yet. Follow its timeline as it progresses.
That accumulated provenance for my collectors adds value to their work beyond its creation. It tells the story of its journey and the human connection.
• Signed Certificates of Authenticity:
 I create and sign color certificates of my original paintings for my collectors.
• Sales Receipt:
 A sales receipt from my office serves as additional validation.
• Newspaper and Magazine Articles:
 Articles about me and my art are archived on my site at 
ADCook.com/articles-archive
 and often mention specific artworks with their links. Press links and tear sheets can be viewed at 
ADCook.com/PRESS
.
• Tear Sheets:
Tearsheets, posters, postcards, and other printed promotional items often feature my art in announcing events and art shows where my art is featured.
• Web Site(s)
: This website features only A.D. Cook's original artworks and offers authentic provenance to my art and its creation. Please note that information about me and my art on other websites may be inaccurate. Please refer to this site as the authentic resource for my creations.
• Social Media:
 Today's world of social media offers yet another viable source of provenance. I often post art-in-creation and finished artworks on my primary Twitter account at 
Twitter/ADCookArt
and
Instagram.com/ADCookArt
and other social media sites linked to this website.
• Videos of the Art and Artist:
 I often create videos of my art creation.
• Art Timeline:
 This website includes an art timeline that consists of every artwork on the site from 1983 to date.
Please read my previous posts on provenance at ADCook.com/Provenance.
Read my Curriculum Vitae for a complete listing of exhibits & events, publications & press, awards, teaching, and additional accomplishments.