Beer & tequila, whiskey, rum, vodka... you name it. It was there — and lots of it.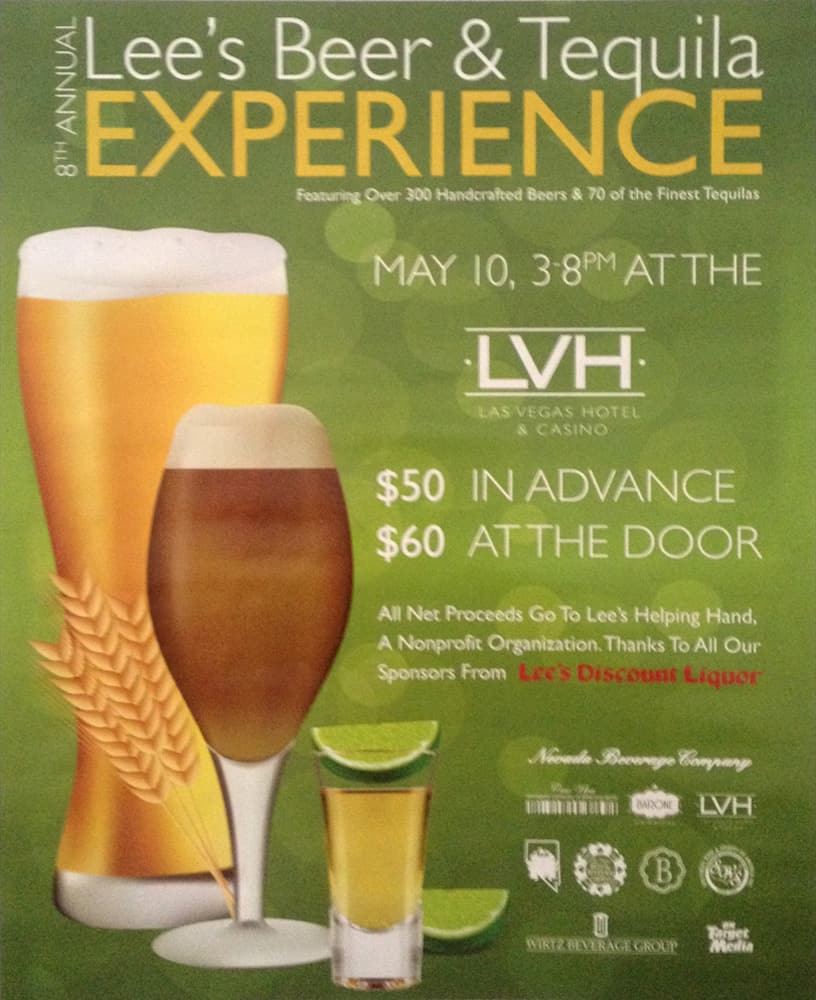 Saturday was Lee's 8th Annual Beer & Tequila Experience at the LVH in Las Vegas, and it was a blast!
This was my first beer & tequila experience – okay, not really, but my first, at least with Lee's at the LVH (formerly the Hilton). And as far as experiences go, this one was great. Like other recent celebration events with libation, Vegas-style, this one was one big party. This well-established event drew a massive crowd of passionate beer and tequila lovers and fans. These gatherings are always because you usually run into a lot of friends and make a few new ones – either way, everyone has a great time.
My buddies and I got there early — first ones in, last ones out. That was great since it allowed me to take in the layout and understand where I wanted to visit. There were so many choices.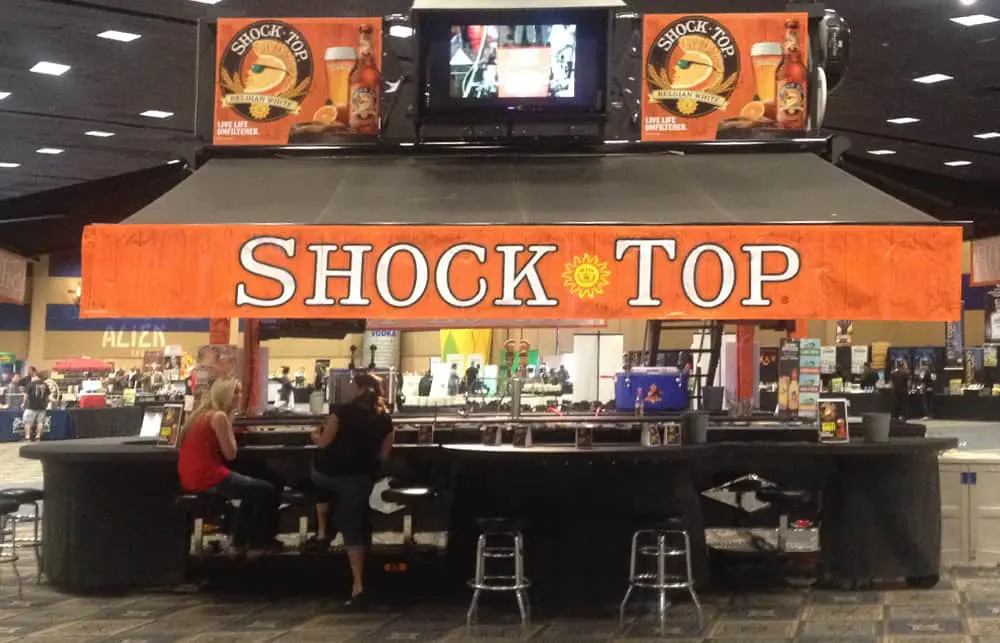 The Shock Top rolling tap house.
The Shock Top rolling bar took center stage, and I was hoping they brought some of their fantastic Twisted Pretzel Wheat beer that I discovered just a couple of weeks ago at THE GREAT FESTIVAL OF BEER downtown Las Vegas. And they did. Just one keg, but that was plenty. But then there's next week…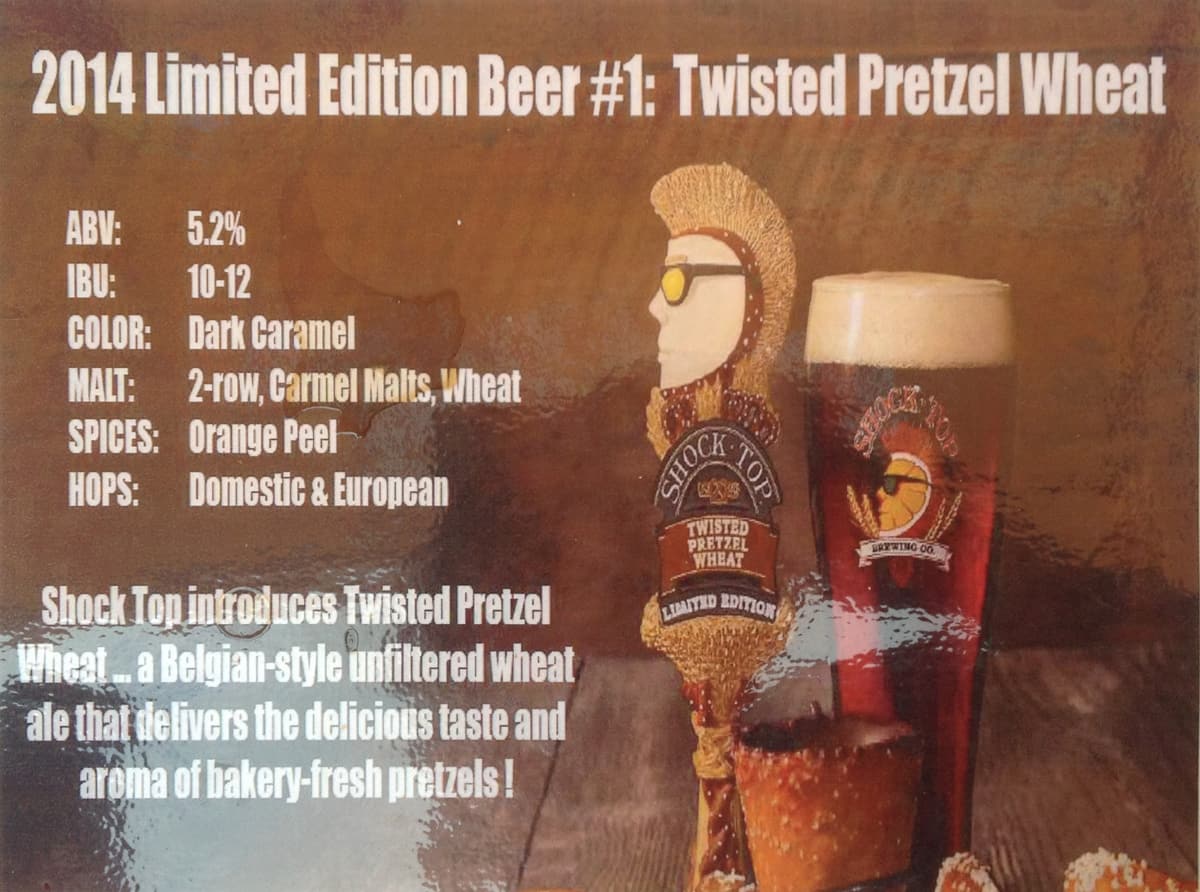 2014 Limited Edition Beer #1: Twisted Pretzel Wheat.
I'm hoping Shock Top brings their award-winning Twisted Pretzel Wheat to stores in bottle form. Maybe we should start a petition. It's almost wrong for them to tease us with such a delicious beer and not offer it. My fingers are crossed – like those pretzels, I won't have to keep around anymore when this stuff hits the shelf.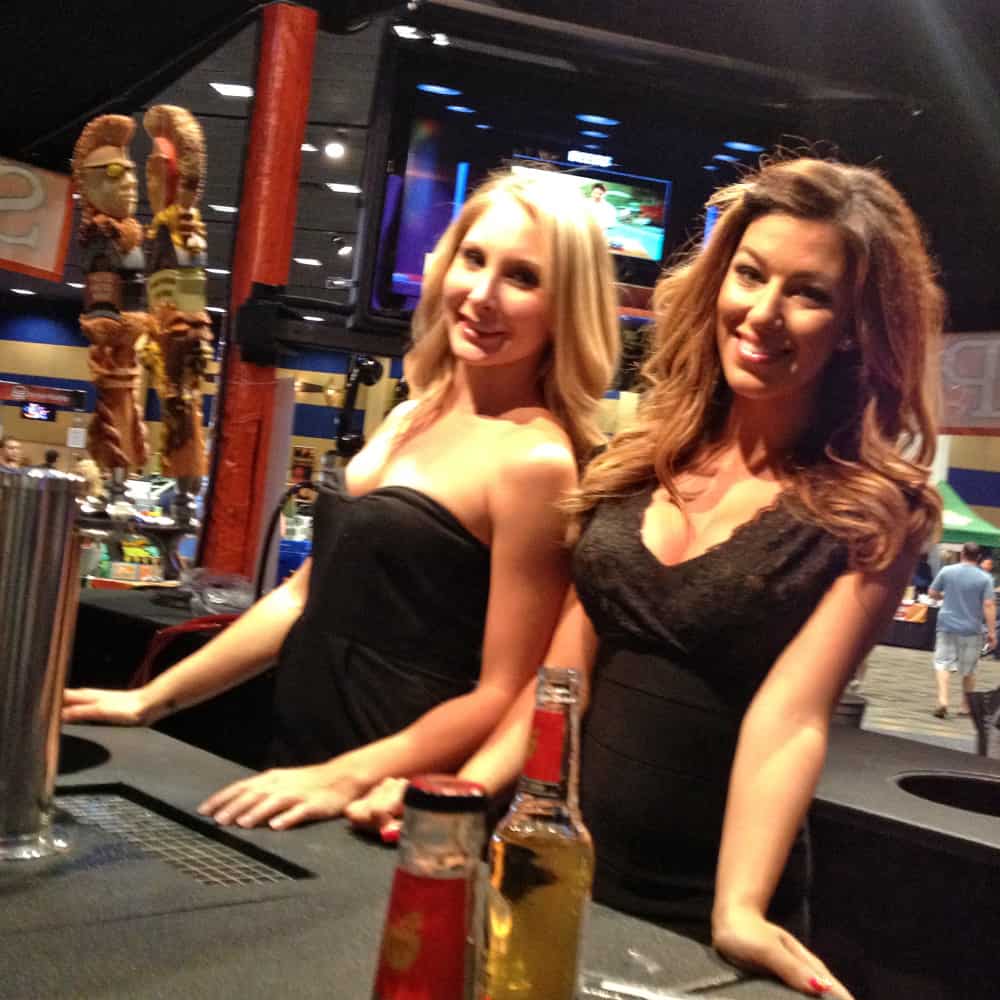 Beer. It's a beautiful thing—the fabulous Shock Top ladies.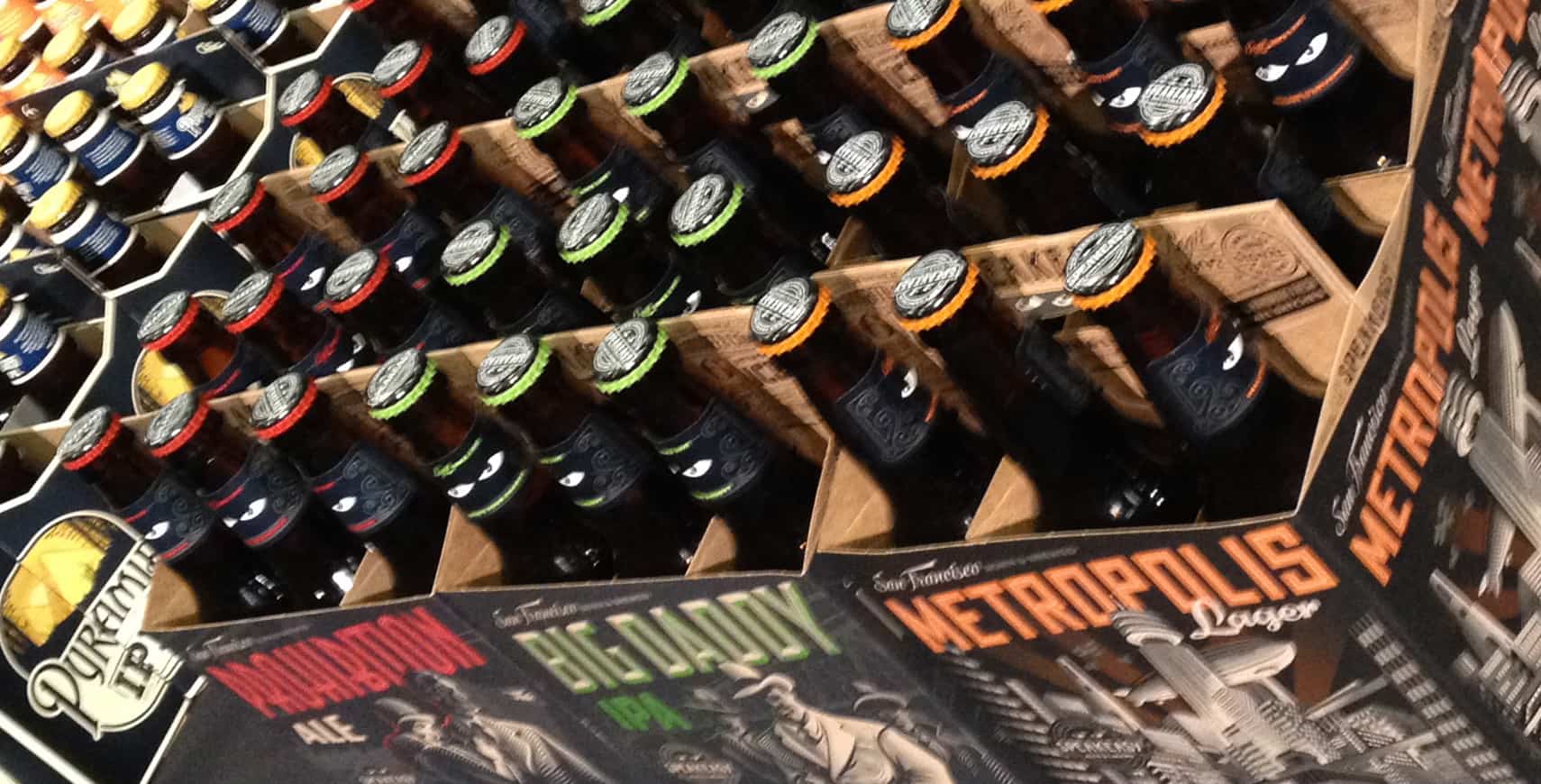 Just a tiny sampling of the 300+ beers on hand.
The Lee's Beer & Tequila Experience featured over 300 handcrafted beers & 70 of the finest tequilas. But there was more – so much more. But, as tempted as I was to try some excellent whiskeys and rums, I resisted. I learned long ago that if you start with tequila, stay with tequila. And the tequila choices were pretty impressive, so staying with the agave liquor was not a problem – mixed with the occasional beer.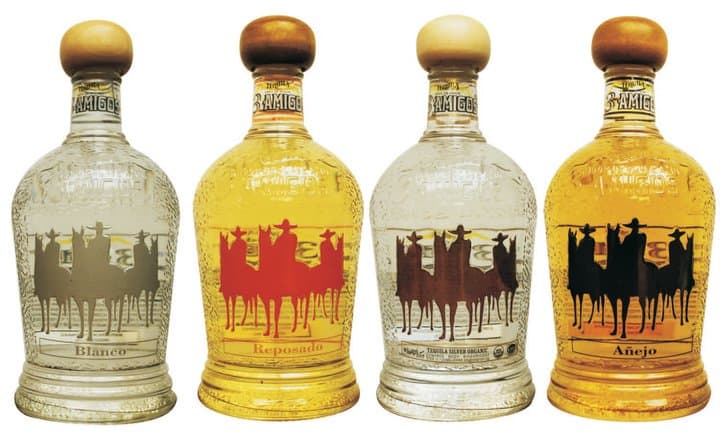 I learned a lot, too. The manufacturers are here not only to pour but to educate, too. The experts from 3 Amigos Tequila taught me a few new things about tequilas and how they are aged that I didn't realize. It's a beautiful craft to create great liquor.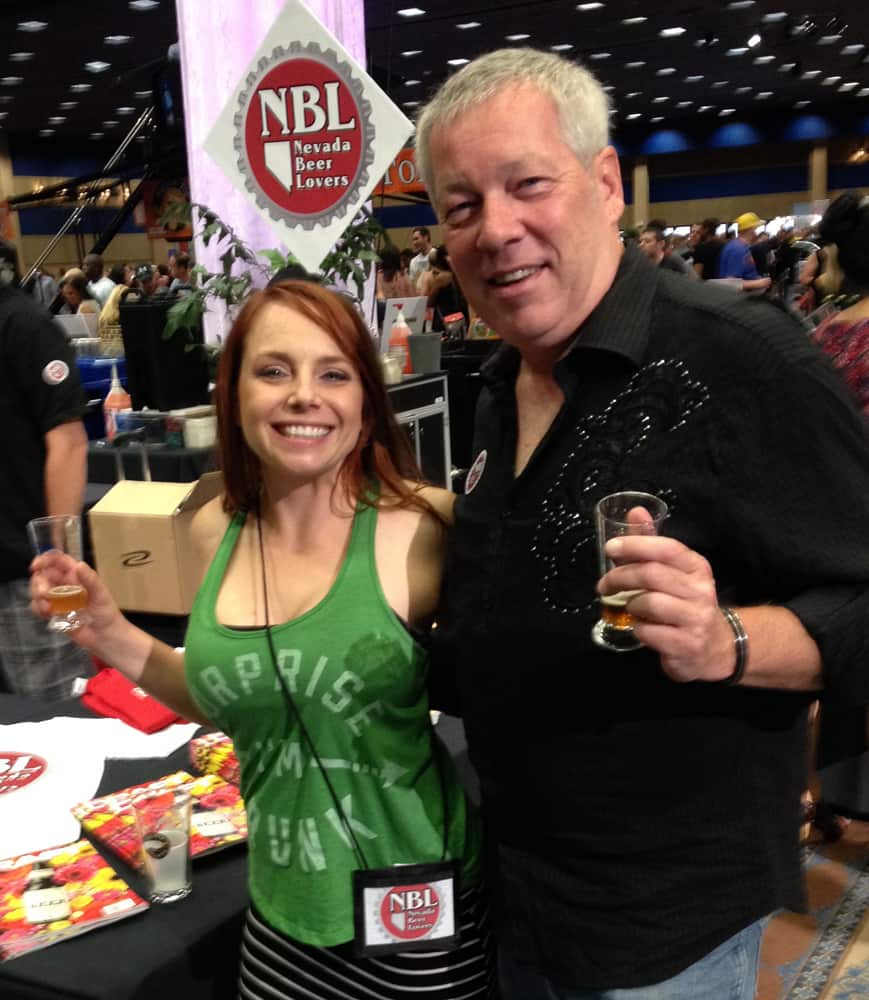 Nevada Beer Lovers — Andrea and A.D.

Love beer? Join the club. Nevada has two official beer lover's clubs. The Las Vegas club covers the Southern Nevada area, including Henderson and Summerlin's suburbs. The Reno Club covers the Northern Nevada area with Sparks and Carson City. Each club website includes a monthly Events Calendar listing local tapping parties, beer dinners, beer festivals, and other significant events for beer lovers! Once you join the group, e-mail invites are automatically sent to you when an event is listed and a day before the event happens as a reminder…
Best of all, membership is free & easy – NevadaBeerLovers.com
The Miller Fortune Girls.
I'm unsure if many of you have tried Miller's new FORTUNE, a bourbon-like beer targeted at whiskey drinkers. Ask yourself what beer would taste like if Jack Daniel's or Maker's Mark were beer makers. I've sampled it several times, and it's growing on me. So, of course, I couldn't resist another sampling of these ladies' suggestions.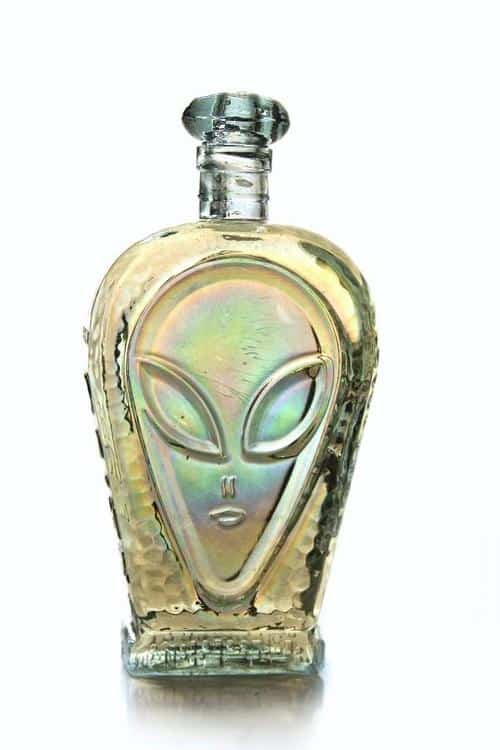 One of my favorite Vegas tequila is Alien Tequila. A friend introduced me to Alien a few years ago, and I've been a fan. I love their story, bottle, and everything that pours from it.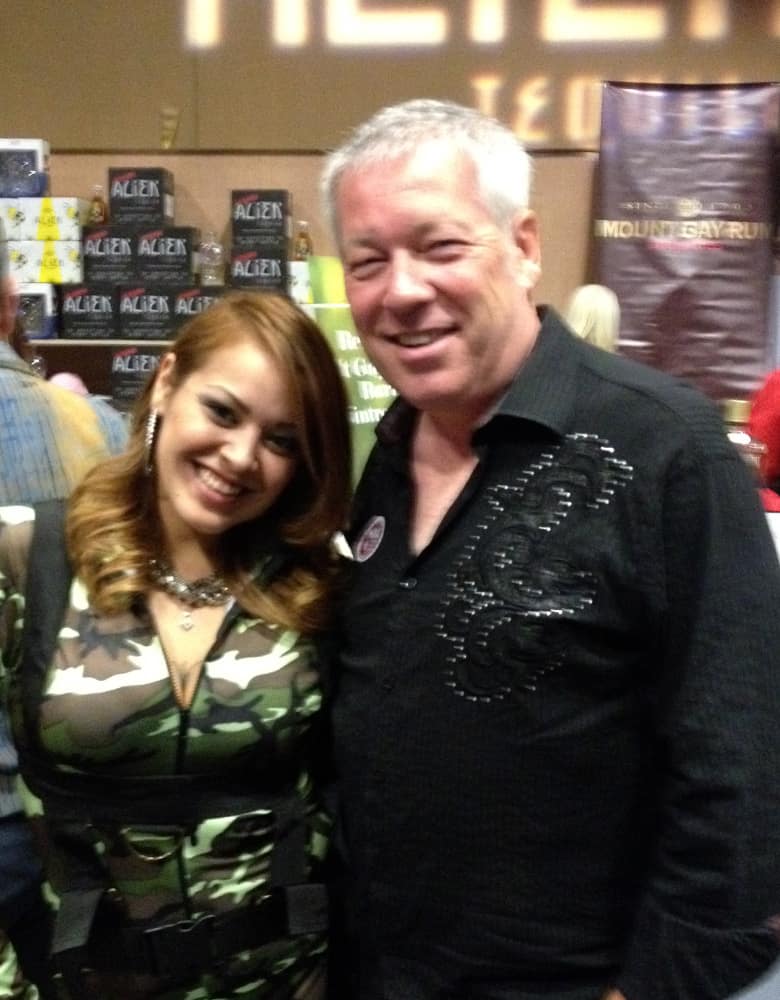 The beautiful Sergent Jennifer from the Alien Tequila Army.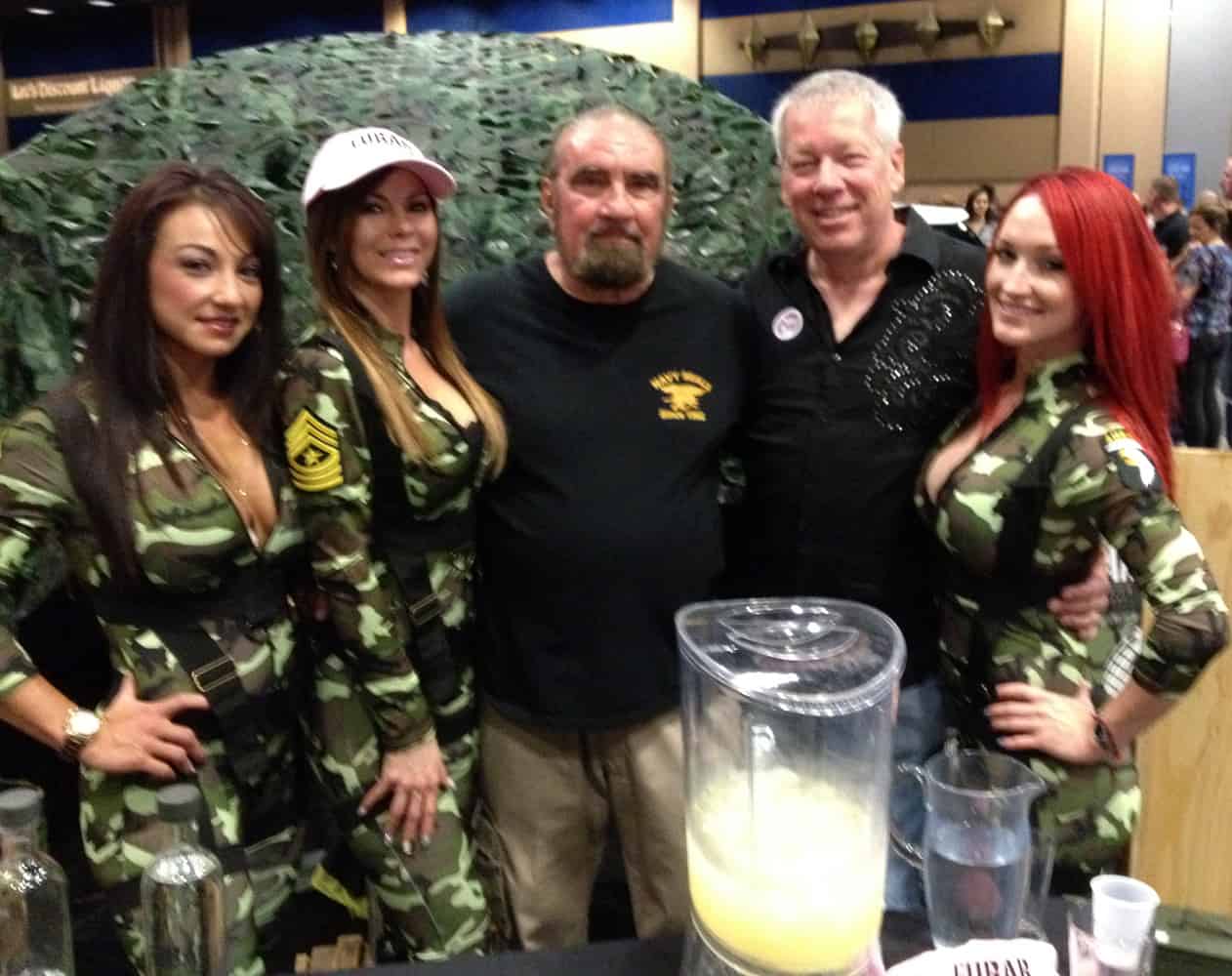 A.D. Cook with Ufologist George Harris and the Alien Army.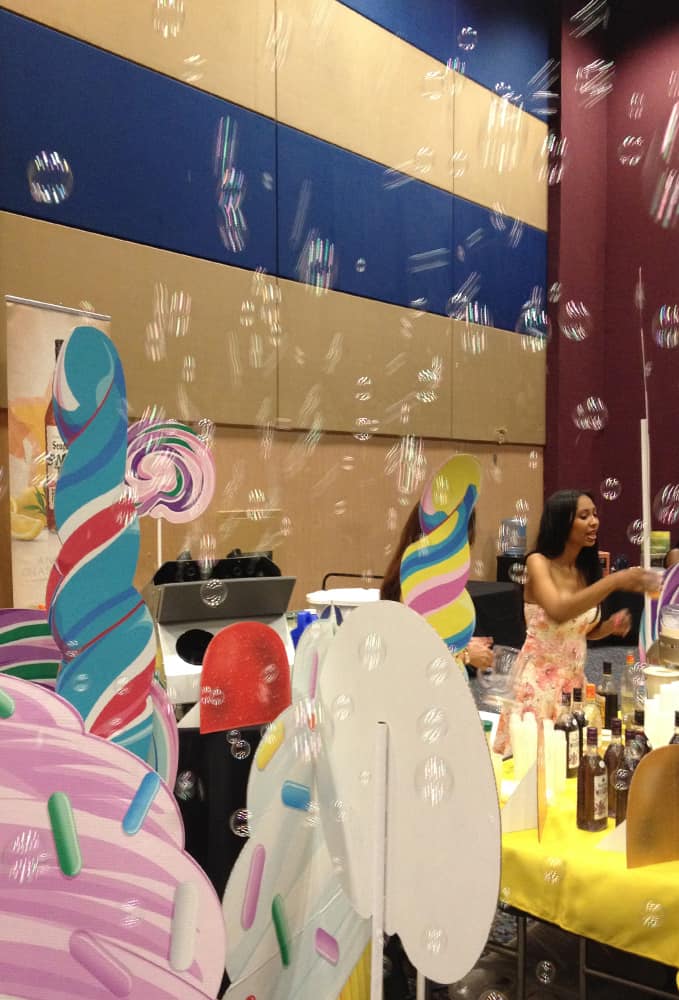 Bubbles everywhere. Who knew alcohol could be this much fun?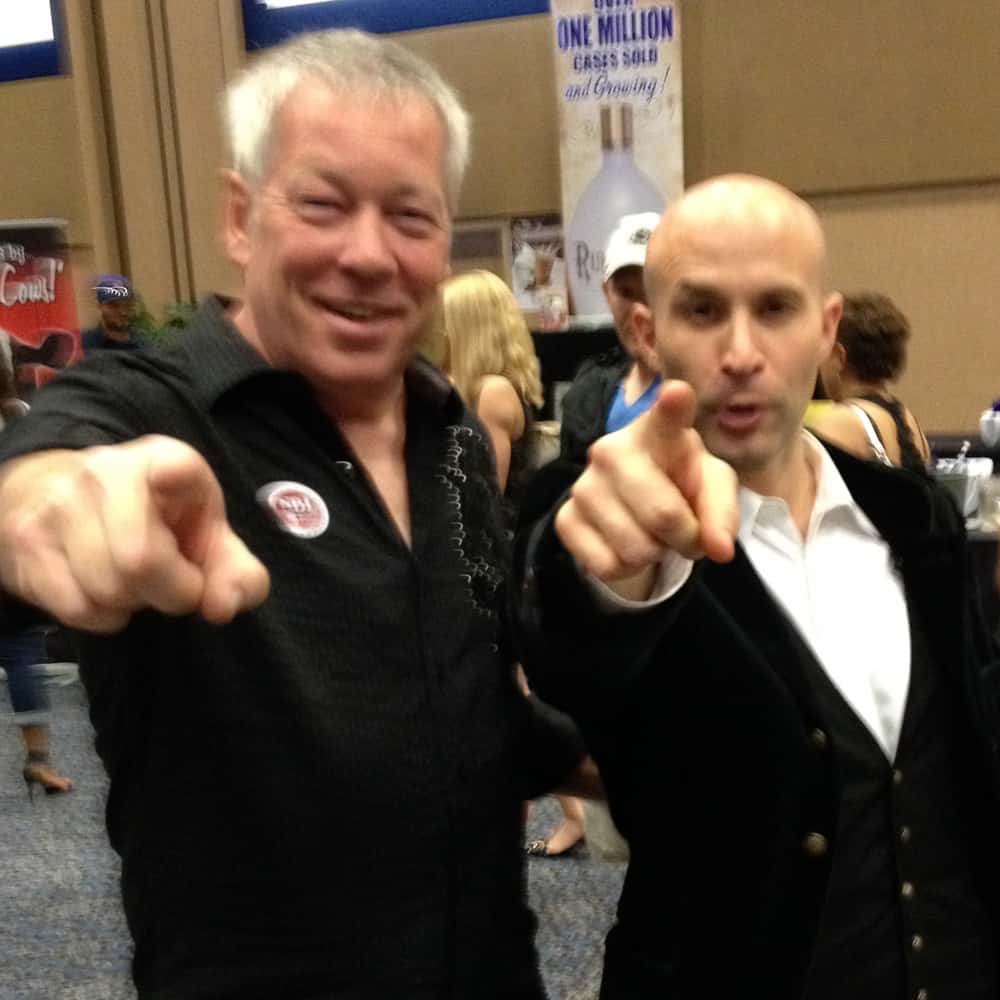 A.D. Cook with illusionist Seth Grabel.
Speaking of fun, wherever illusionist Seth Grabel goes, magic happens. Seth tosses flash and fires around while pulling coins out of thin air. His pick-pocket skills are excellent. It's always entertaining to see him perform. Here, he's teaching me how to take selfies without a camera. Click. Hey, on a side note, has anyone seen my wallet?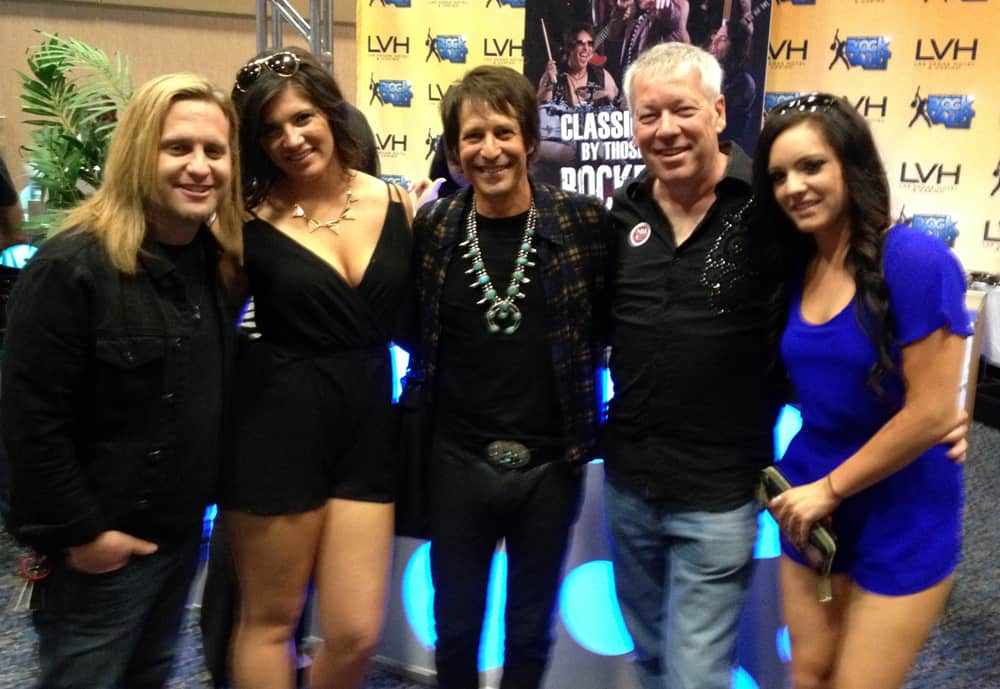 Hangin' with Iggy and the Raiding the Rock Vault gang.
The guys from Raiding the Rock Vault, which performs at LVH, were on hand to spread the word about rock-n-roll! Can I get an amen?

Raiding the Rock Vault at LVH. Las Vegas
Raiding the Rock Vault is Las Vegas' #1 show. There is no Broadway show or tribute band here. These are the finest rock musicians with the best pedigrees playing the ultimate classic rock songs!
Raiding the Rock Vault, voted Best of Las Vegas 2014 by the Las Vegas Review-Journal Poll, is a no-holds-barred rock spectacular featuring riffs, solos, and harmonies from world-renowned rock musicians of the 60s, 70s, and 80s: in short, the Rock Vault presents CLASSIC ROCK BY THOSE WHO ROCKED IT!
I'm looking forward to catching their show soon.
I had a fabulous time sampling new tequilas and fantastic beers and catching up with friends while enjoying great live music. Special thanks to my buddy James for dragging me out. Until next time… Cheers!
• • • • •
Drink responsibly – we planned and stayed at LVH.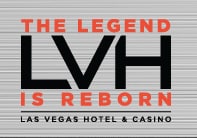 • • • • •

Las Vegas, NV
All net proceeds from Lee's Beer & Tequila Experience go to Lee's Helping Hand, a nonprofit organization.
Lee's Discount Liquor has a long-standing tradition of strengthening families and communities through innovative programs and partnerships. Since 2002, they have contributed over $150,000 to support local children's charities, families, and communities. Their giving is directed by Lee's Discount Liquor and Lee's Helping Hand Foundation, a nonprofit 501(c)3 charity organization, each with specific areas of focus and commitment. Cheers to that!
• • • • •