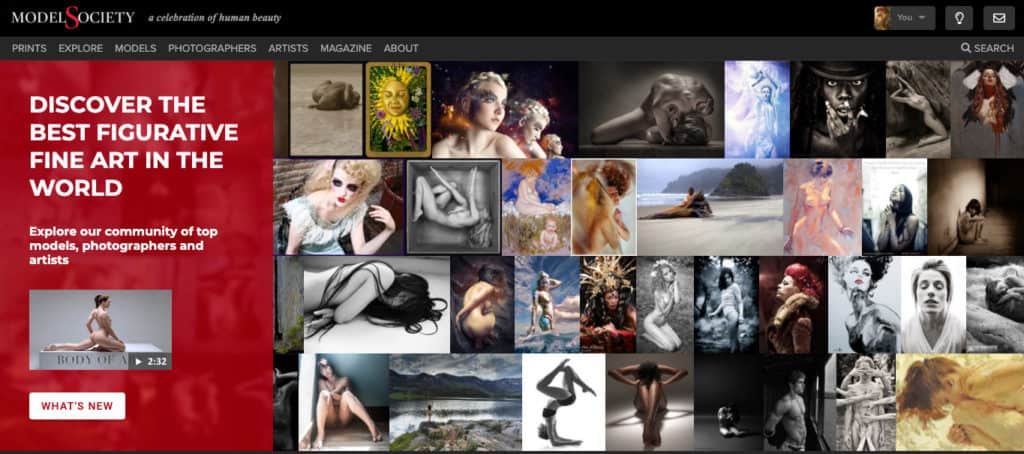 Honored to share that A.D. Cook is a featured artist on ModelSociety.com
Honored because the level of creative artists, models, and photographers on this website is impressive.
I've shared a collection of my figurative art nudes on the ModelSociety website for a few years, so I've had the pleasure of watching the site grow and mature.
My first attraction to the site was as a fan of founder David Bollt, a fantastic fine art photographer of female nudes. His work is truly fantastic, as his design work. I am a fan of both disciplines and the genre, so it didn't long for me to set up a profile.
Most recently, I've expanded my profile to include a wider selection of my art nude paintings.
In the midst of ongoing censorship, particularly with many social sites, many artists and photographers are finding it increasingly harder to share their art as intended (sans creative cropping and self-censoring blurry body parts).
Model Society is different. They share the creators' work as intended, as it was meant to be viewed. You, the viewer, get to decide what you want to see. If you like it, enjoy more great art from amazing artists. If you don't, you can exit the site at any time. No harm, no foul. That's the way art works.
So, having said that, know that links from this website to ModelSociety.com will result in you seeing nude artworks, photography, and art model portfolios. You are one click away from experiencing fantastic authentic beauty celebrating the human form.
As a contributing artist and regular visitor to the site, I fully find myself in alignment with their ideology regarding the subject matter.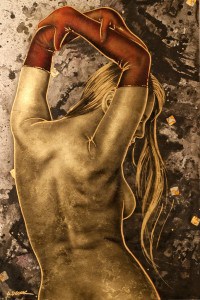 Model Society believes human beauty should be regarded as a subject of fine art contemplation… to be appreciated openly and without shame.
Model Society believes every act of creative self-expression helps shape the world.
Model Society believes beauty is for everyone… so membership is free for everyone.
Model Society helps the global community of Models, Photographers, and Artists capture the imaginations of millions.
Model Society helps community members use their talents to make the world a more beautiful place. When you purchase a print from one of their Model Citizens, they match them in donating 5% of royalties to Charity Water.
Model Society is dedicated to bringing you a curated community of the finest Models, Photographers, and Artists on the planet. When you experience Model Society you are discovering creative self-expression at the height of excellence.
What makes Model Society unique is its passion for beauty and quality. At Model Society, you can count on experiencing mind-blowing images that take your breath away… again and again.
Model Society will redefine your perceptions of the Modeling Arts and expand your appreciation for creativity and beauty.
COMMUNITY
The Model Society Community is where the very best models, photographers, and artists collaborate, connect, and share their art.
♦
MAGAZINE
Model Society Magazine highlights a full spectrum of human beauty and features the best figurative fine art in the world.
♦
ACADEMY
World class training and education resources for models, photographers and artists. Begin or refine your creativity and career.
---
Model Society Mission
Model Society is dedicated to restoring human beauty to its rightful place as a subject of fine art contemplation. We want people everywhere to experience human beauty as art, openly and without shame.
We are committed to supporting Models, Photographers and Artists who are passionate about modeling as a true fine art. We are here to support you in sharing your amazing creativity with the world, and in generating prosperity from your talents.
Featured artwork; LUX ~ NEV by A.D. Cook © A.D. Cook 2010
© All other artworks and images in this post are copyright of their respective creators and owners, including ModelSociey and their contributing artists, photograophers, and models.
© All other artworks and images in this post are copyright of their respective creators and owners, including ModelSociey and their contributing artists, photographers, and models.