The Sexxy Show, A Topless Revue featuring Jennifer Romas and her six sexxie sirens, opened in true Las Vegas style in the Shimmer Showroom at the Westgate Resort and Casino (formerly the LVH, formerly The Hilton).
When Las Vegas promoter (and friend) Bob Golden invited us to join him for the grand opening Media V.I.P. night red carpet premier event, I immediately said, "yes!". How could I resist? The show features everything I like: beautiful women, a great venue, and an awesome crowd. So, needless to say, my review of the revue is gonna be very favorable, and rightfully so… we had a blast!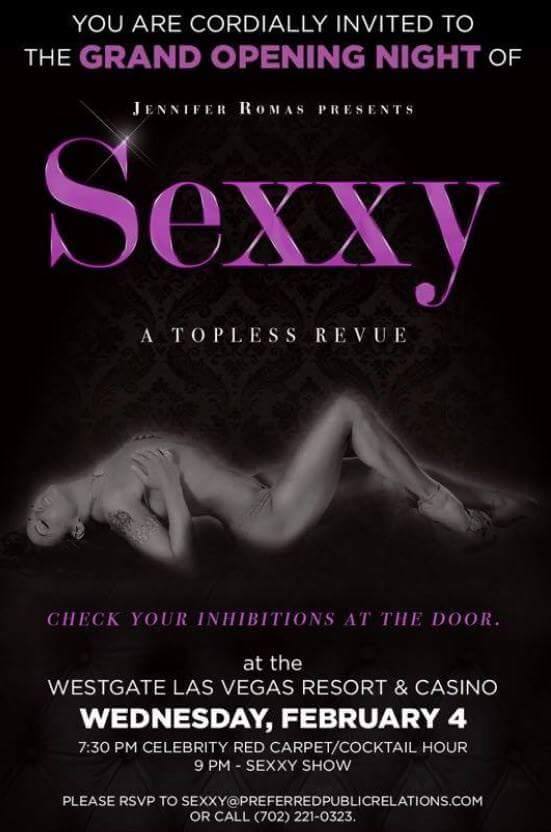 Check your inhibitions at the door. This show is like no other and equally enjoyable for men and women, young and young at heart, but keep in mind that this is definitely an adult-only show (21 and over only). Like the sign says, this is a sexy and topless revue. But hey, we're okay with that – after all, this is Vegas. And this show is fun in an old Vegas cabaret sort of way, featuring singing and dancing along with some added entertainment ala' pole.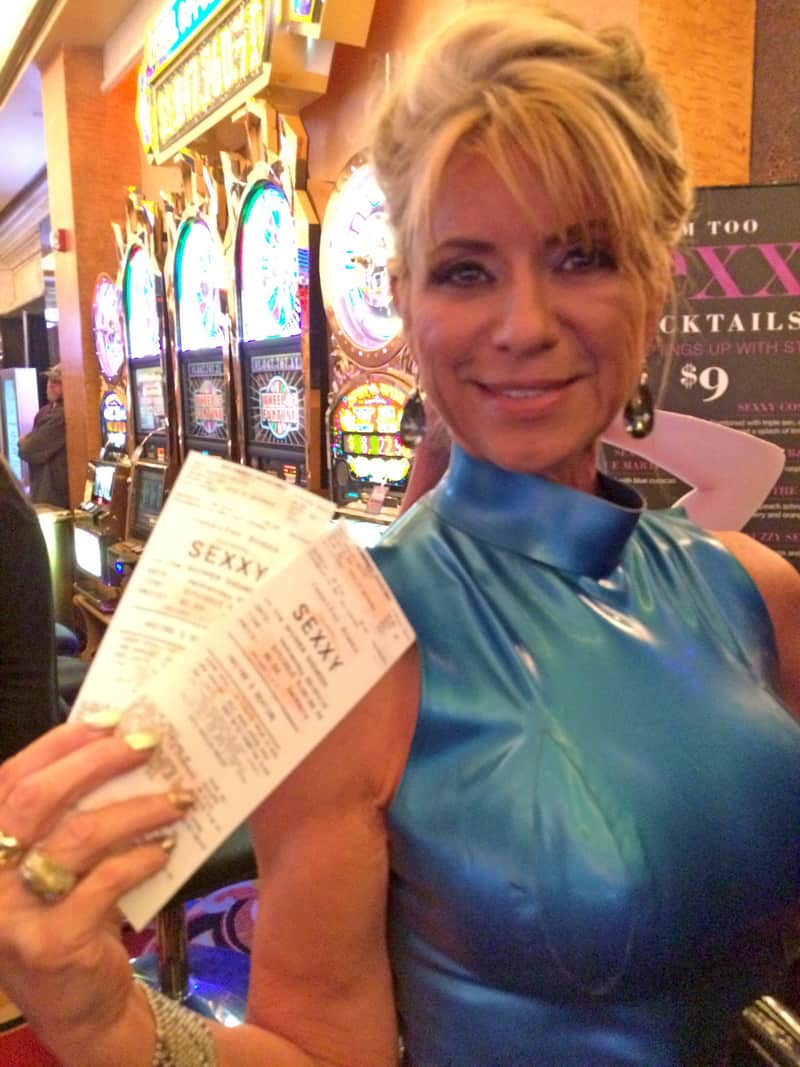 My beautiful date for the evening… the lovely Beti Kristof, is all ready for the show. We got there early and walked the red carpet with a great crowd of local celebrities and entertainers who supported Jennifer Romas and her cast of performers.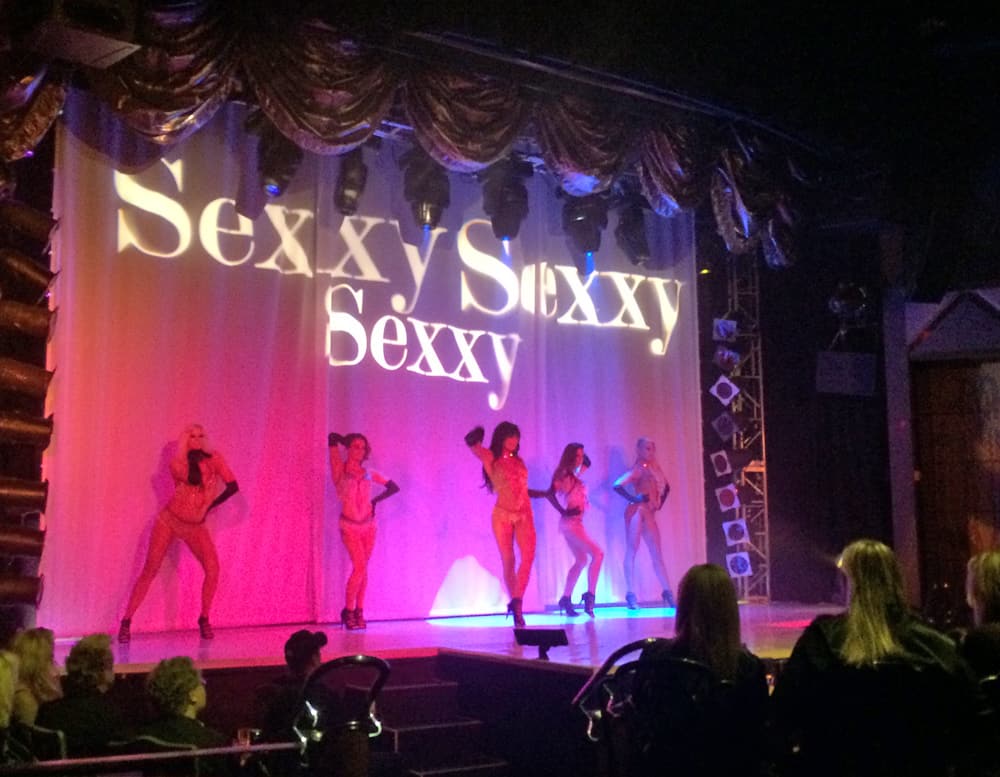 Sexxy. Sexxy. Sexxy. The Sexxie girls hit the stage in full force and a ton of sexxy energy. And for a full hour, they performed with zest and stage presence, keeping everyone focused on them. As it should be – star Jennifer Romas has assembled a beautiful and talented cast of lovely ladies.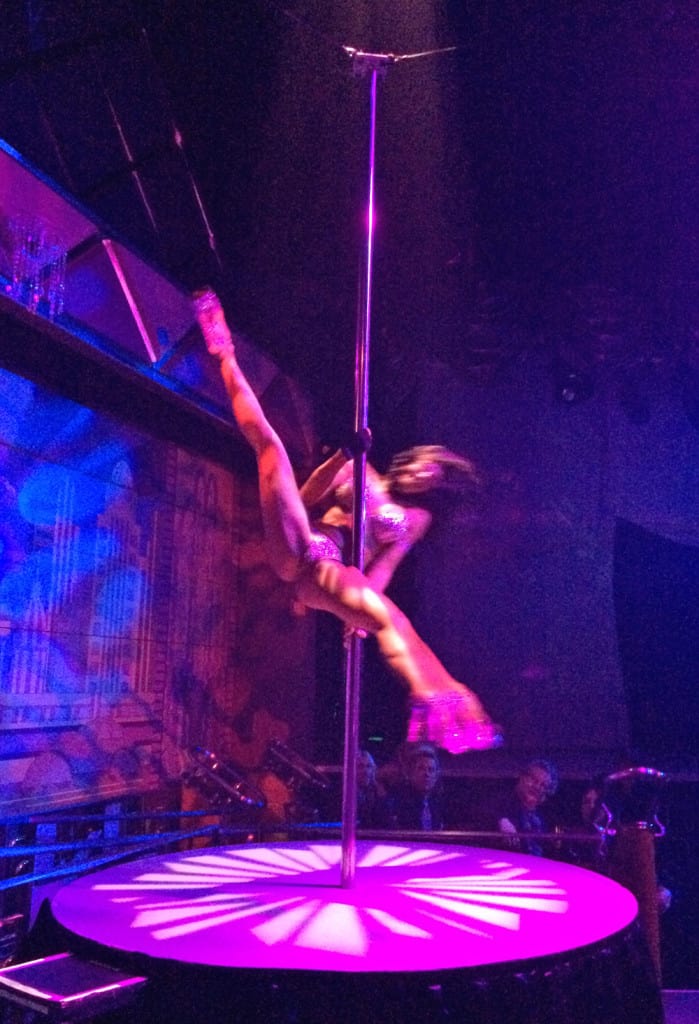 There was no shortage of energy. Remember the pole I mentioned earlier? This girl can work it. Did I mention we had great seats right up front? I always appreciate the talent and discipline it takes to do this. Impressive.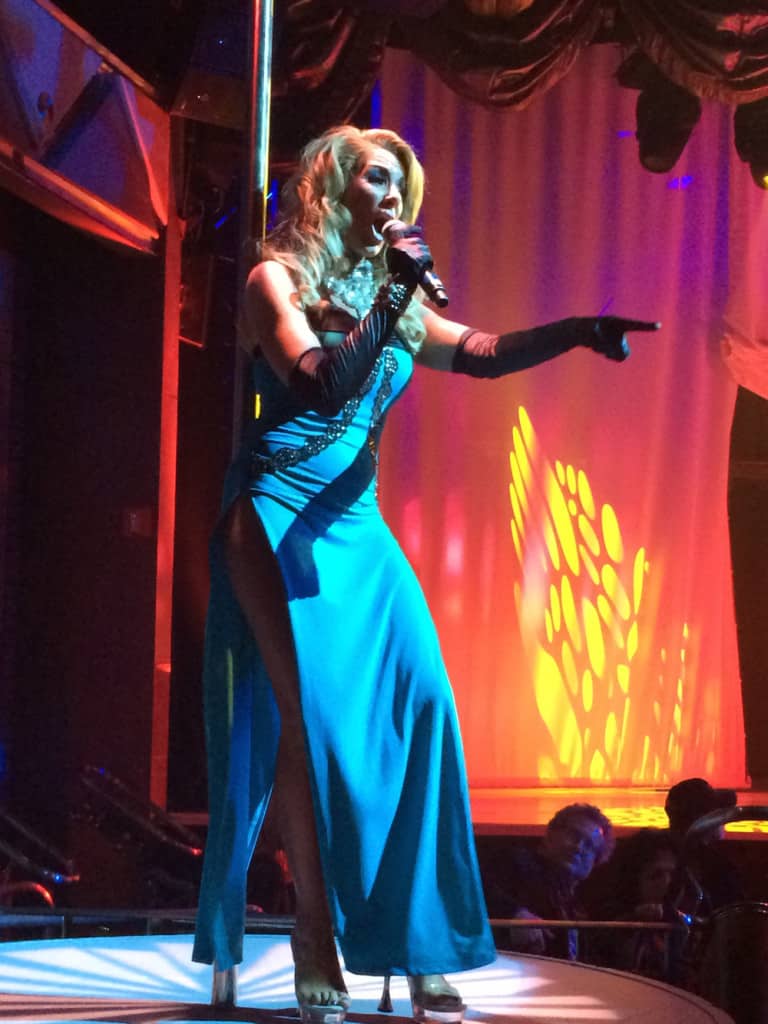 And, of course, talent went far beyond the pole in terms of great singing, dancing, and other stage theatrics.
If you love beautiful topless ladies, then this show is for you. They boast that you'll experience some of your favorite fantasies through enticing vignettes that will arouse a standing ovation…in one way or another! I would have to concur and suggest anyone visiting Vegas buy tickets and enjoy their evening with these beautifully Sexxy ladies.
These events are always fun; you never know who you'll meet. As you might expect, the paparazzi were there, along with a plethora of local celebrities…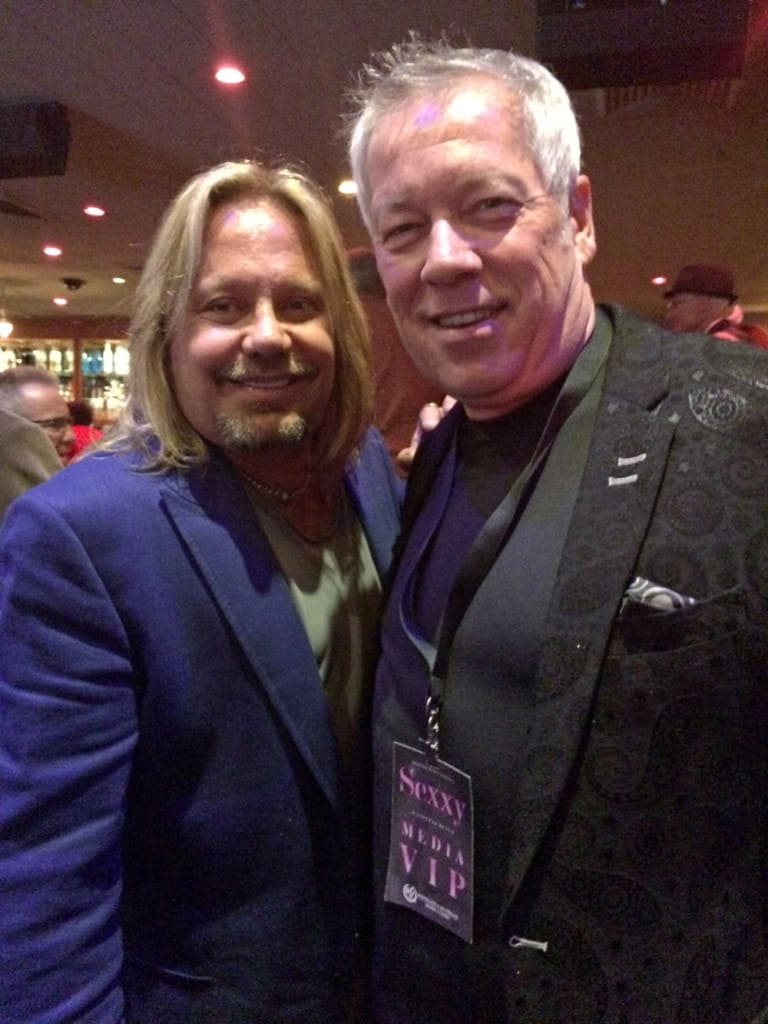 Singer Vince Neil (of Motley Crue) and A.D. Cook.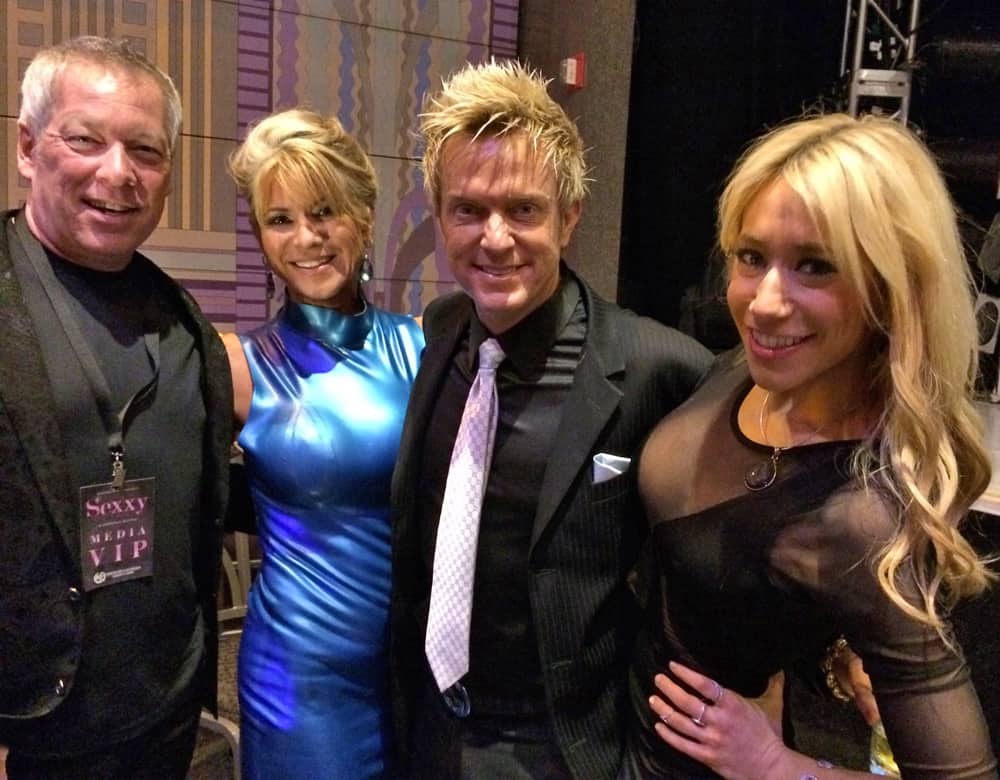 Sexxy Sexxy… A.D. Cook, Beti Kristof, entertainer Zowie Bowie and violinist Lydia Ansel.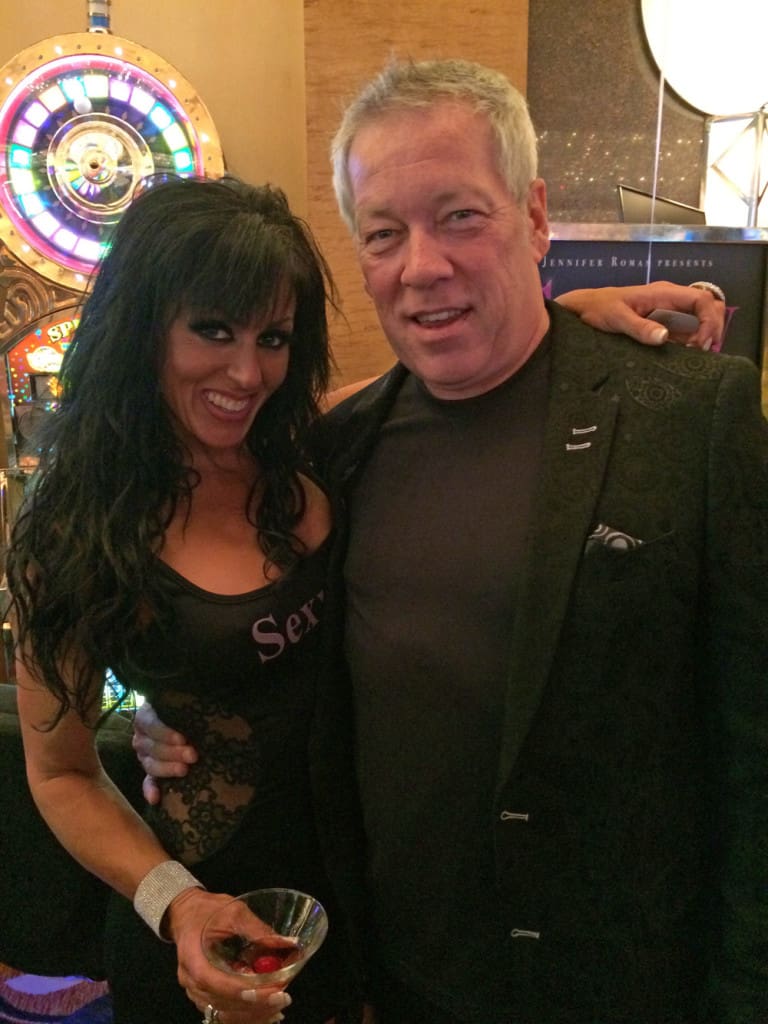 And the beautiful and sexxy star of the show, Jennifer Romas, with A.D. Cook after the Sexxy Show, Las Vegas.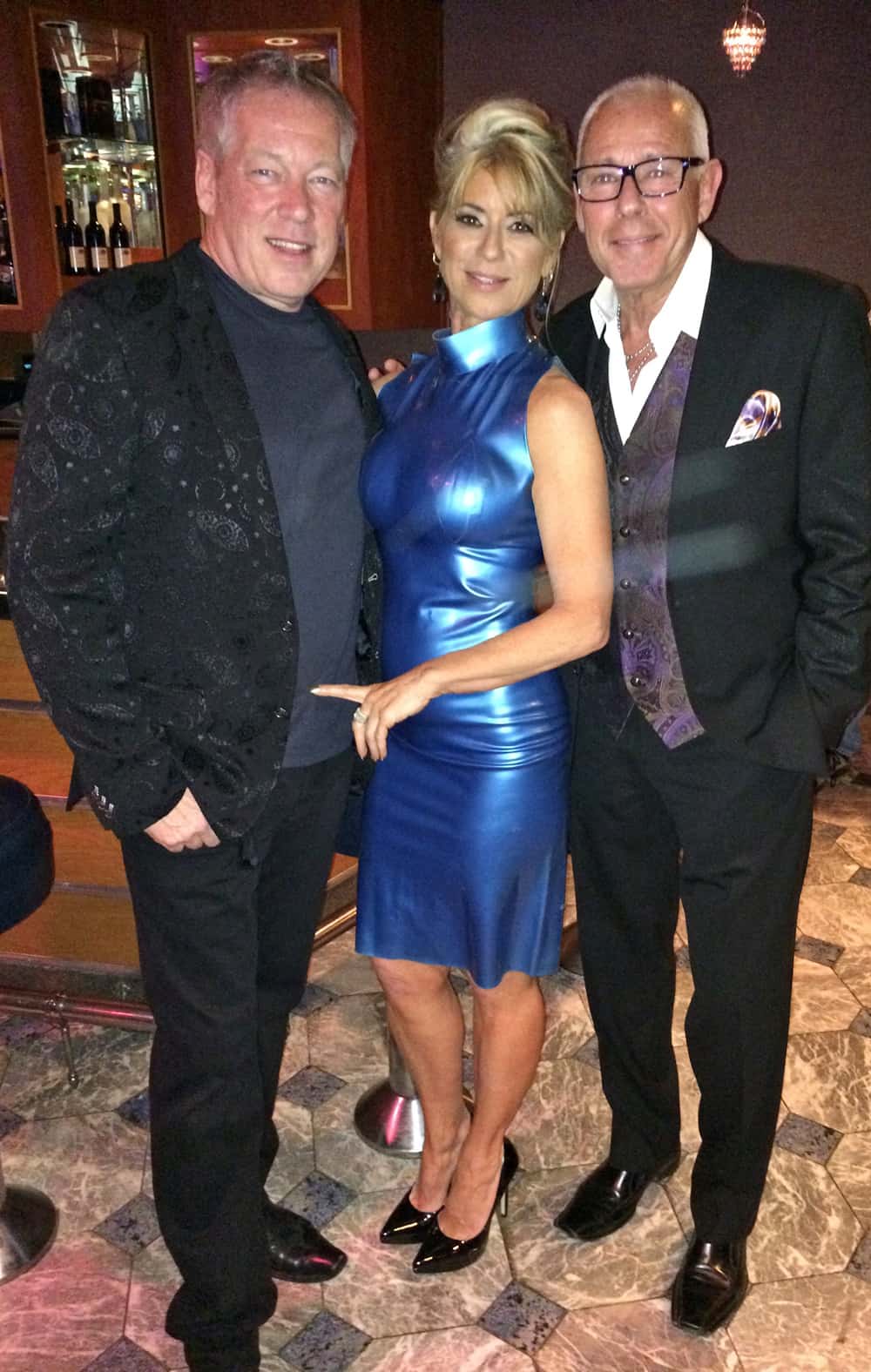 Special thanks to Bob Golden for including us. Cheers!
Men fantasize about the women in the show and women fantasize that they want to be like the women.
— Blair Farrington, producer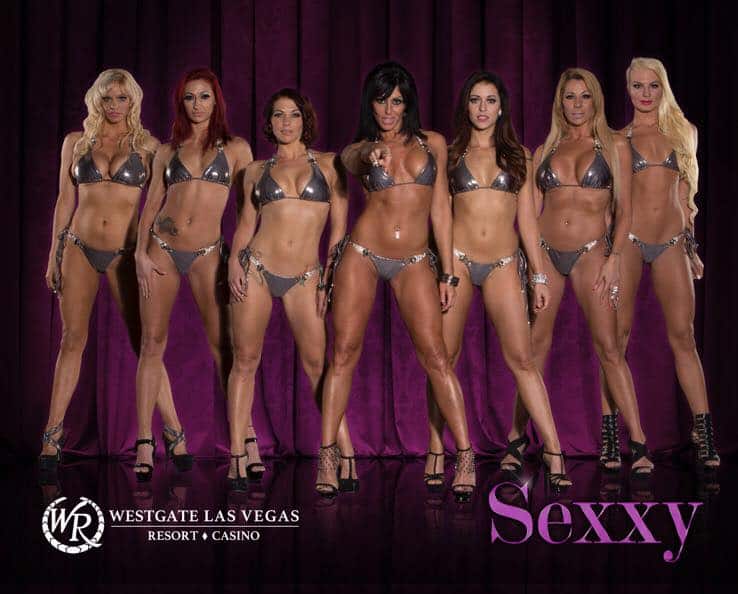 The Sexxies – the seven beautiful Sexxy girls.
It was a great show, ladies. Best of success to you all in your run at Westgate Resort and Casino in Las Vegas. Cheers!
Be sure to friend and follow them at
Facebook/SexxyShow     |     Twitter @ SexxyShow

Westgate Resort and Casino
• • • • •