What can I say about artist Beti Kristof?
I've been a fan of her art and creative sensibilities since the day we met. Her passion-filled spirit and paintings embrace life and a zest for art, making her stand out from other artists. As a result, canvas and paint take on a momentum of their own. As each day of her life unfolds, so does the magic "art" for her, revealing a never-ending story that she shares with her fans and collectors alike.
It is my privilege and pleasure to share her art with you here…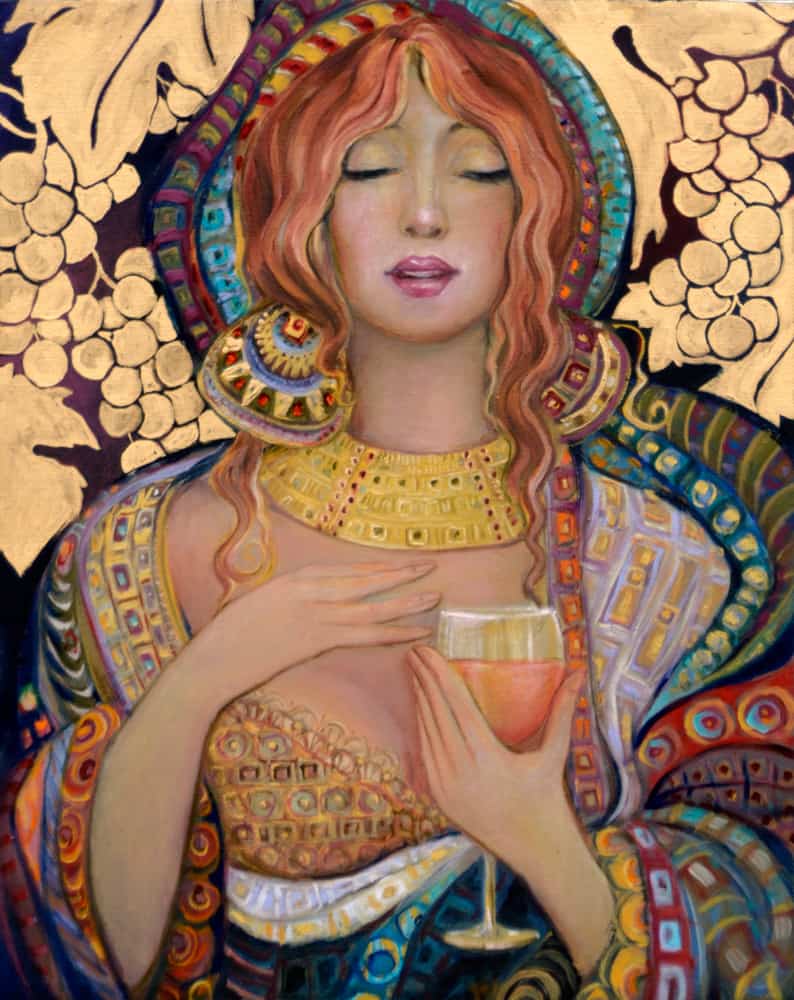 BLUSH, oil, 20″ x 16″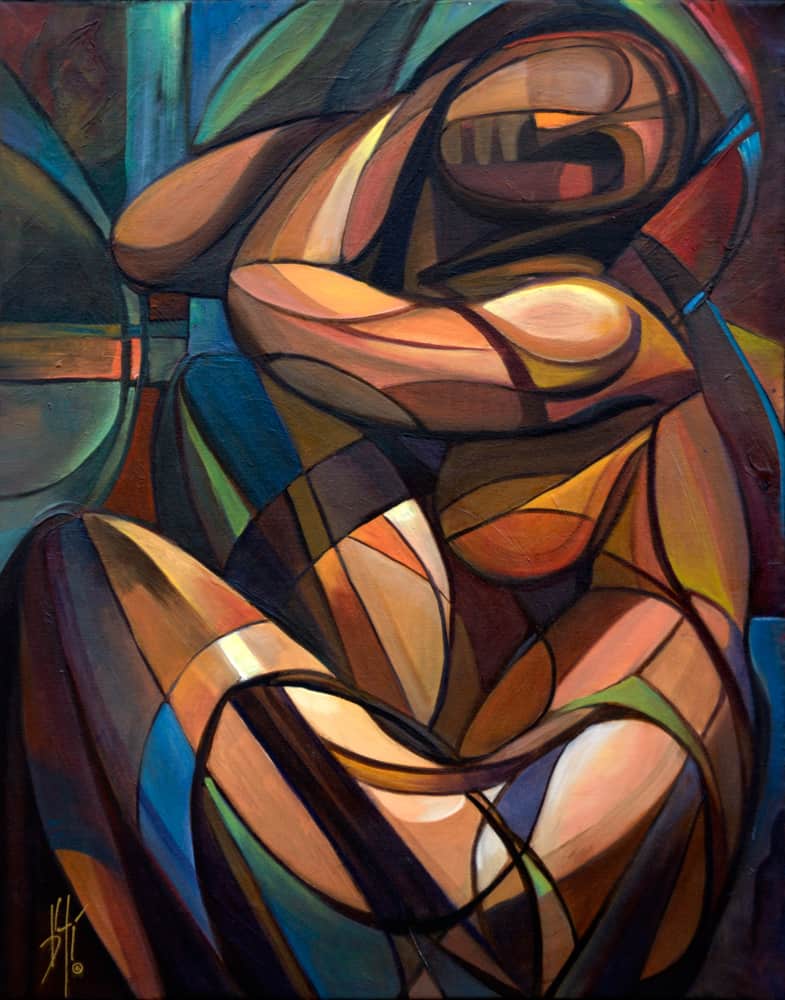 BOUND TO SERENITY, oil, 30″ x 24″
I am also a fan of her various artistic styles. As a life-long artist, she draws, paints, and sculpts with such passion and creative energy that her art is truly engaging.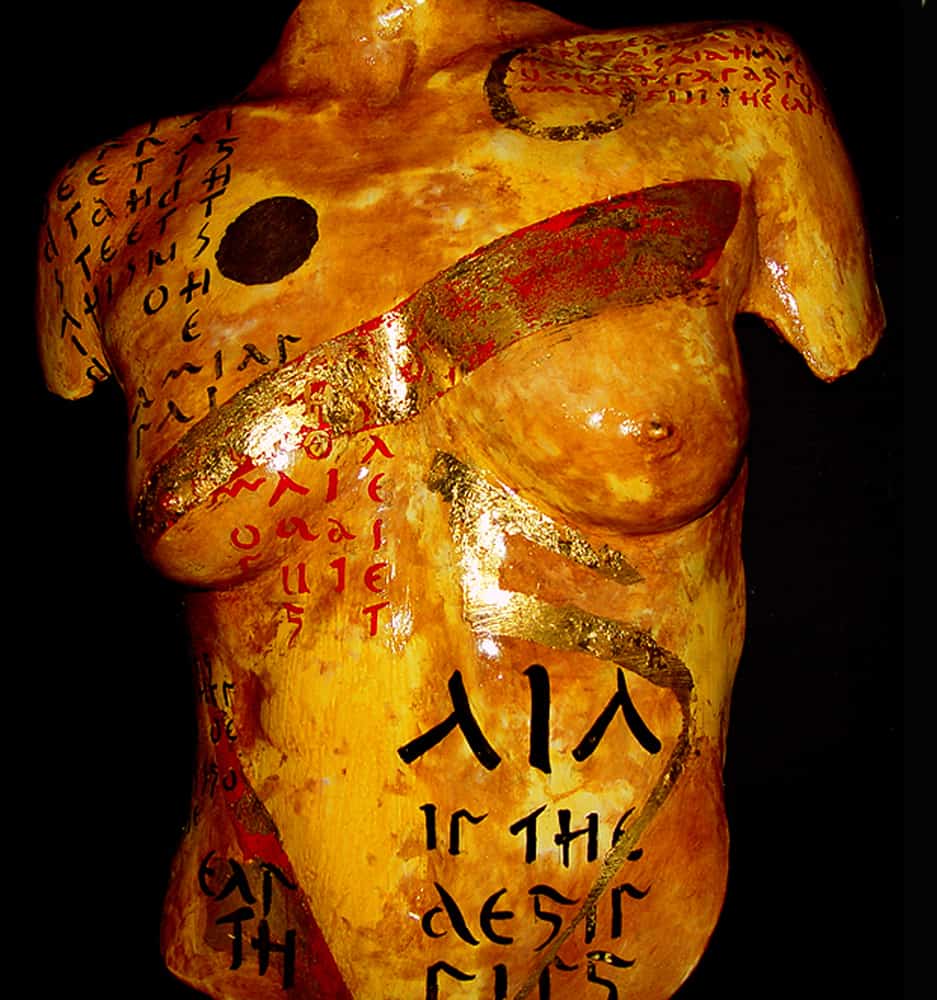 GAIA, mixed media sculpture, life-size
• • • • •
"Beti is living proof that the goddess is alive. Her soft spoken voice, sensual warmth, exuberance, and creative intelligence explode artistically on her canvas of life.

Her expansive knowledge and profound expressions of truth radiate from every brush stroke she creates. Her body of work is a plethora of beauty, wisdom and emotional power.

As an artist, a painter, a writer, a philanthropist, a muse, a mother and a friend, Beti has shifted her consciousness to light the way for all of us to embody our own personal wisdom, embrace our unique gifts and talents and heal ourselves and our world. She leads us to places where we can embrace the Divine beauty, truth and goodness that touch all of our lives."
~ Janice Marie Wilson

• • • • •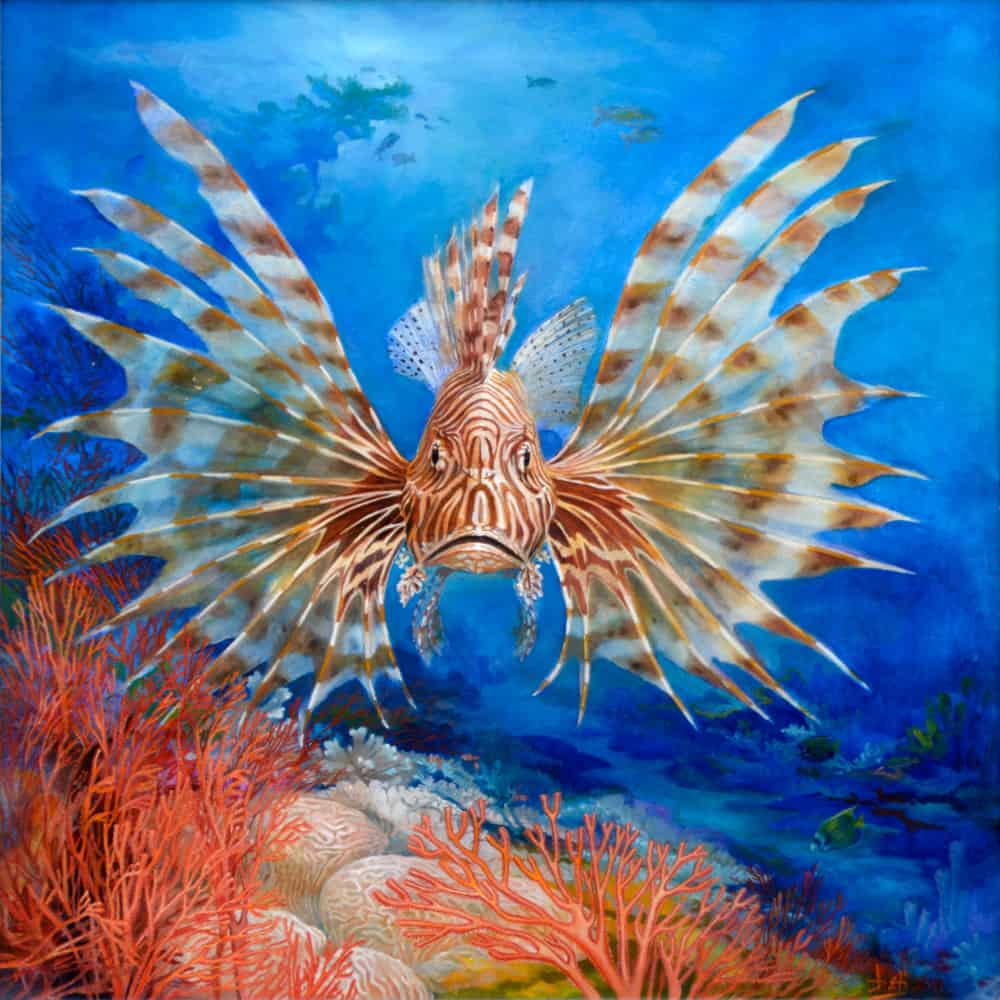 CORNERED, oil, 21″ x 21″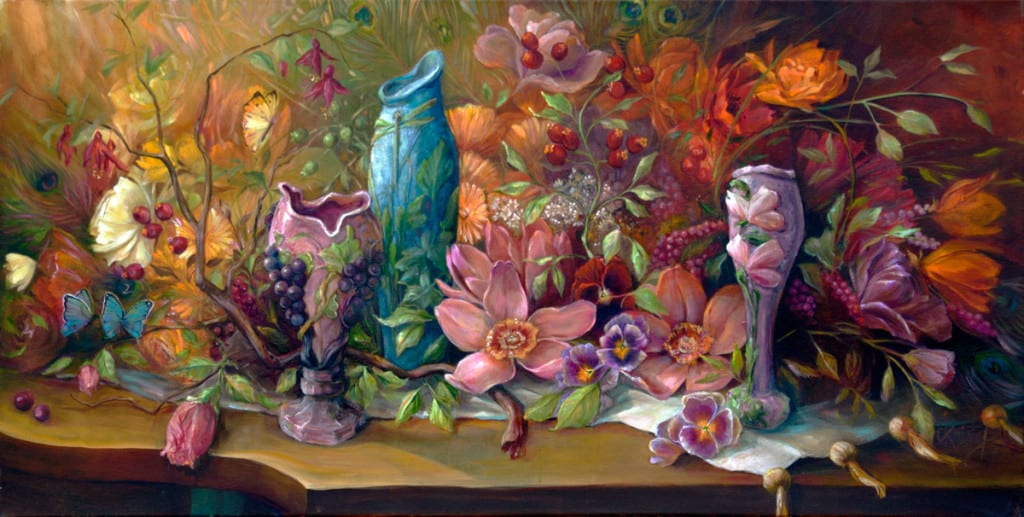 ABUNDANCE, oil on canvas, 24″ x 48″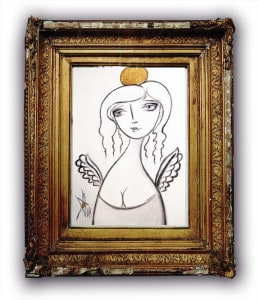 ART ANGEL, mixed media, 24″ x 20″
• • • • •
"Art has centered me.

When I am in the act of creation it makes me feel like I am in the most perfect place in the world. A place where head, heart, soul and hand connect in an elegant and expressive experience of living in the moment.

My creative journey started in my youth as I learned the power of art and its great ability in telling stories. My heart and soul are revealed through my celebration of paintings annd mixed media creations.

You can tell when someone has given their heart and soul to something they love. My creative studies have taken me from Art Center College where I studied illustration; Hawaii to study painting; to Florence, Italy, where I was a student of Studio Art Centers International (SACI); and to California where I studied drawing and further developed my painting skills. I have since created over two hundred murals and numerous original paintings. Collectors continue to enjoy and add my previous and current artworks to their collections.

Among my most prized creations are my three children: Csilla, Alpine ski racer, world cup winner and silver medalist for the United States in the 2002 Paralympics. Laszlo, childhood cancer survivor, graphic designer and creative artist. The youngest Grant, high school senior, honors student and varsity baseball player."
~ Beti Kristof-Mohn, Artist

WHAT'S NEXT, oil, 60″ x 36″
• • • • •
Beti has recently released a new book titled Persephone and Polka Dot Shoes in collaboration with writer/poet Janice Marie Wilson.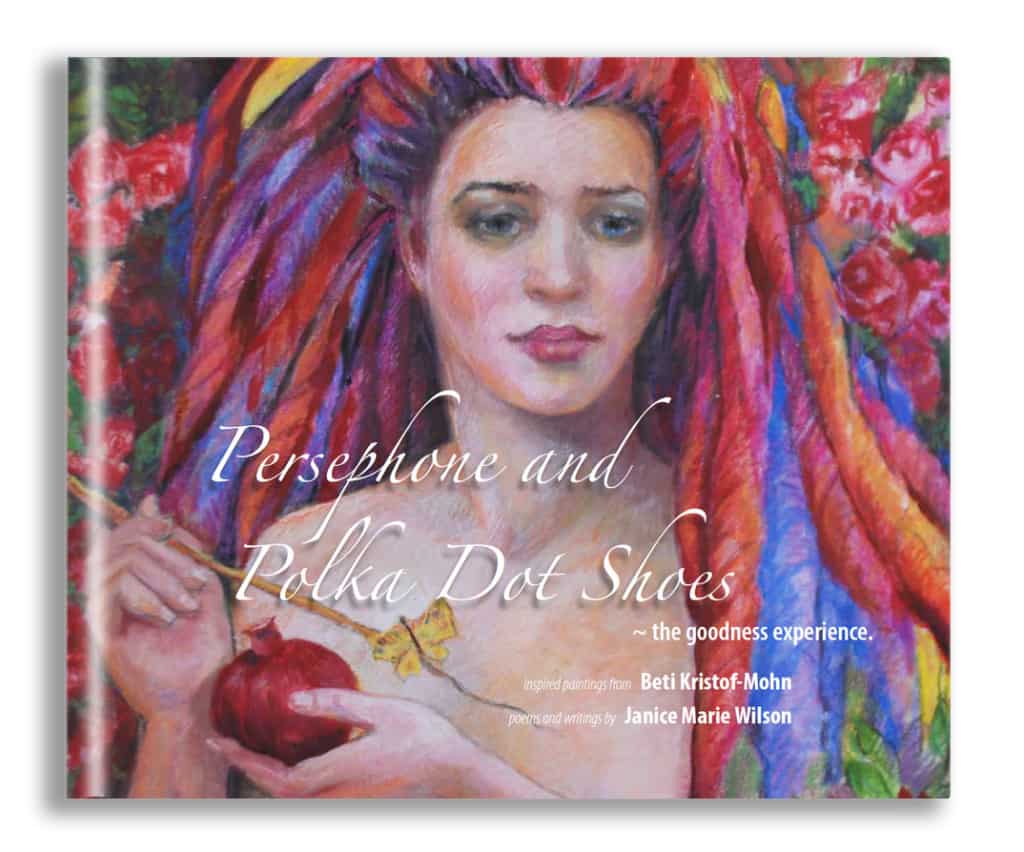 PERSEPHONE AND POLKA DOT SHOES… the goodness experience. From the souls and hearts of poet Janice Marie Wilson and artist Beti Kristof-Mohn comes a delightful new book featuring the art and words of these creative goddesses. Large coffee-table format. 176 pages. Over 80 original artworks. Countless expressions of inspiration.
Beti's art and collector giclées canvas prints can be purchased through her website.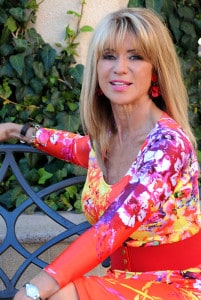 Artist Beti Kristof-Mohn
All paintings in this post are copyright © Beti Kristof-Mohn, Artist, Las Vegas, NV. Use by permission.
Visit her online at BetiKristofArt.com
Stay tuned for a future post featuring her St. Jude sculpture currently in the studio.
• • • • •
LOOKING BACK – MOVING FORWARD     |     SHADES OF GRAY     |     TRUTH & BEAUTY