It seems like only yesterday that I signed up on their site.
ModelMayhem.com was created on March 3, 2005. They contacted me shortly after and invited me to join their site. I was already on OneModelPlace and was looking to extend my model connections, and MM was a perfect choice, so on April 8, 2005, I became a member and am known on MM as ADCook or #531. A decade later, ModelMayhem is still around – and bigger and better than ever!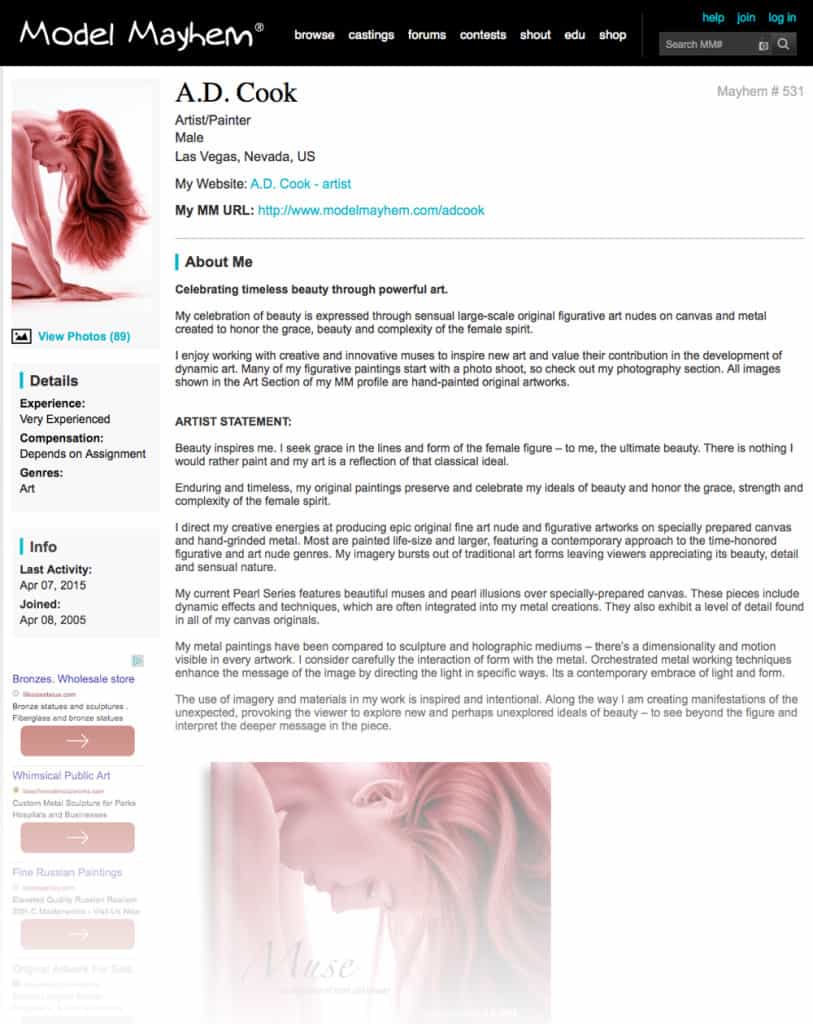 A.D. Cook, artist, on ModelMayhem.com ~ since 2005
Model Mayhem is a popular networking site for models, photographers, makeup artists, hairstylists, Photoshop enthusiasts, and others involved in the photo industry. The owners of Model Mayhem bill it as the website "Where Professional Models Meet Model Photographers".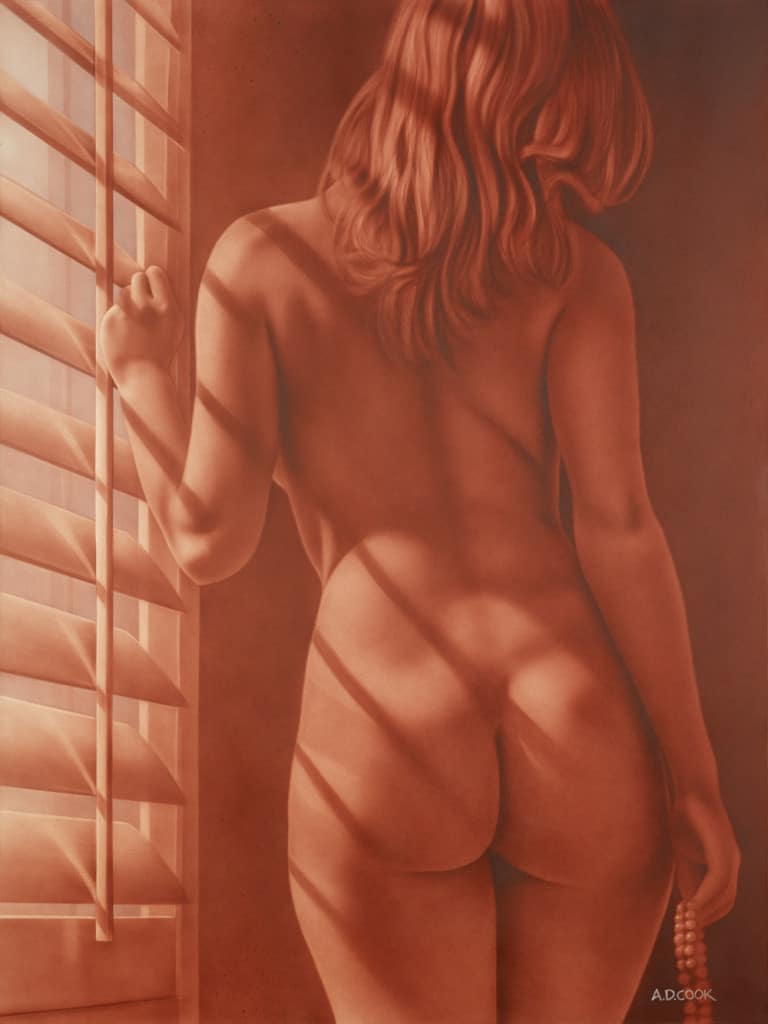 ARDOR, 48″ x 36″, acrylic on canvas. Model: Liz Ashley – Mayhem # 26159
Over the years, I've worked with several models through ModelMayhem who have inspired my art, and it's been great! Many of my favorite paintings have been inspired by my Mayhem muses. Years ago, I worked with Model Lyndsey, and she inspired many of my most renowned paintings.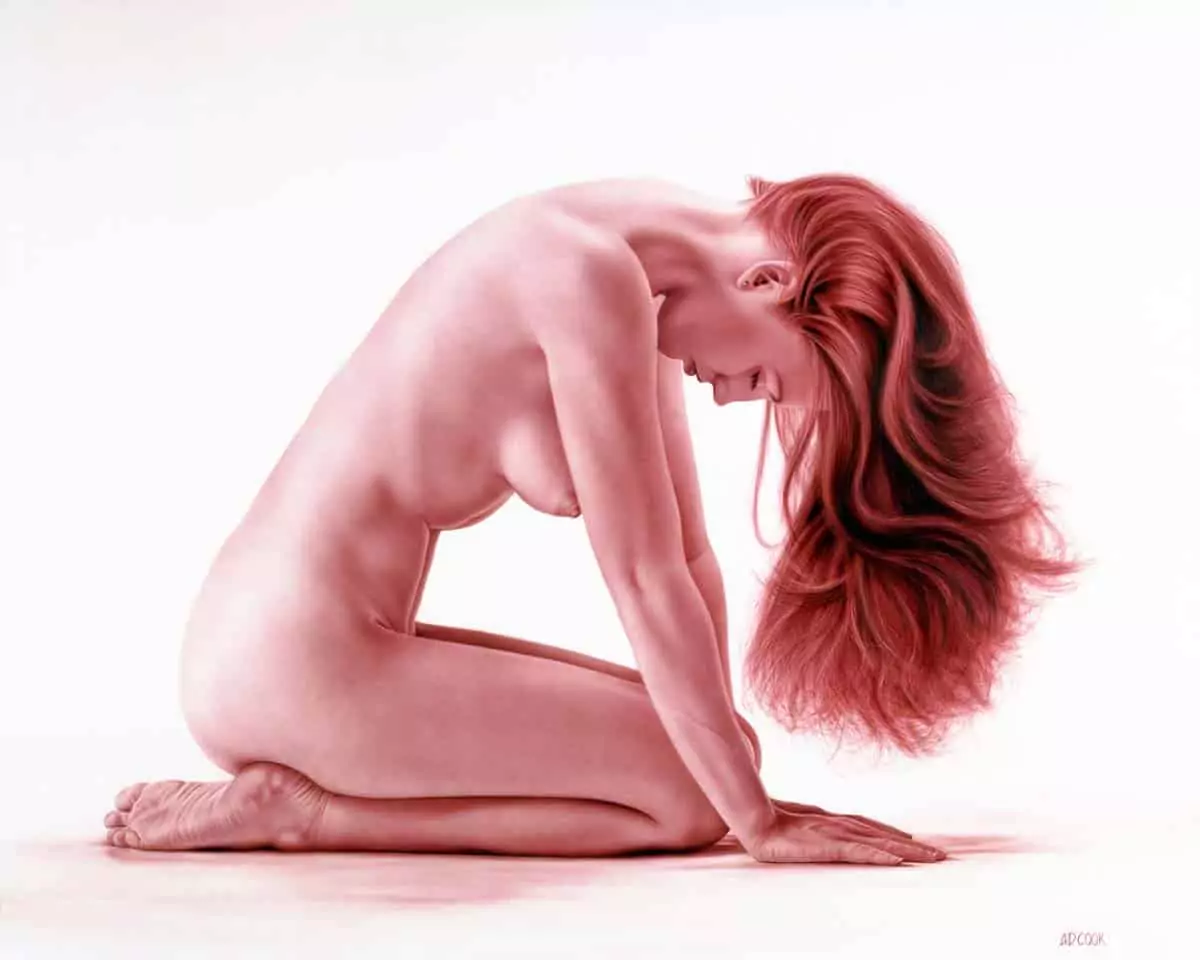 BACKDRAFT, 48″ x 60″, acrylic on canvas. Model: Lyndsey – Mayhem # 106258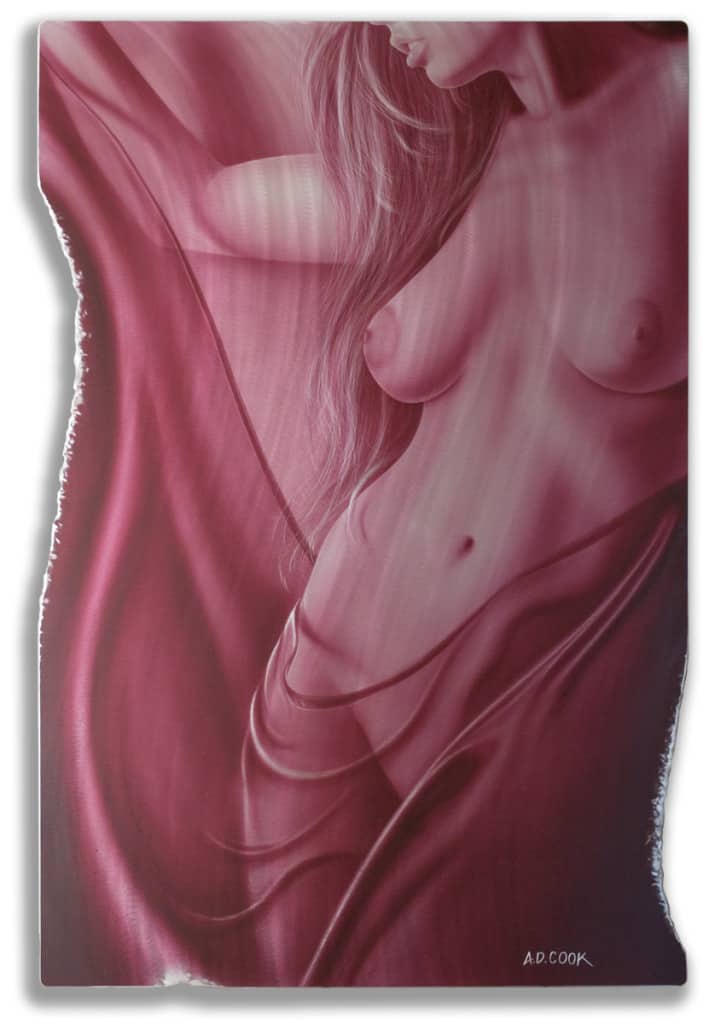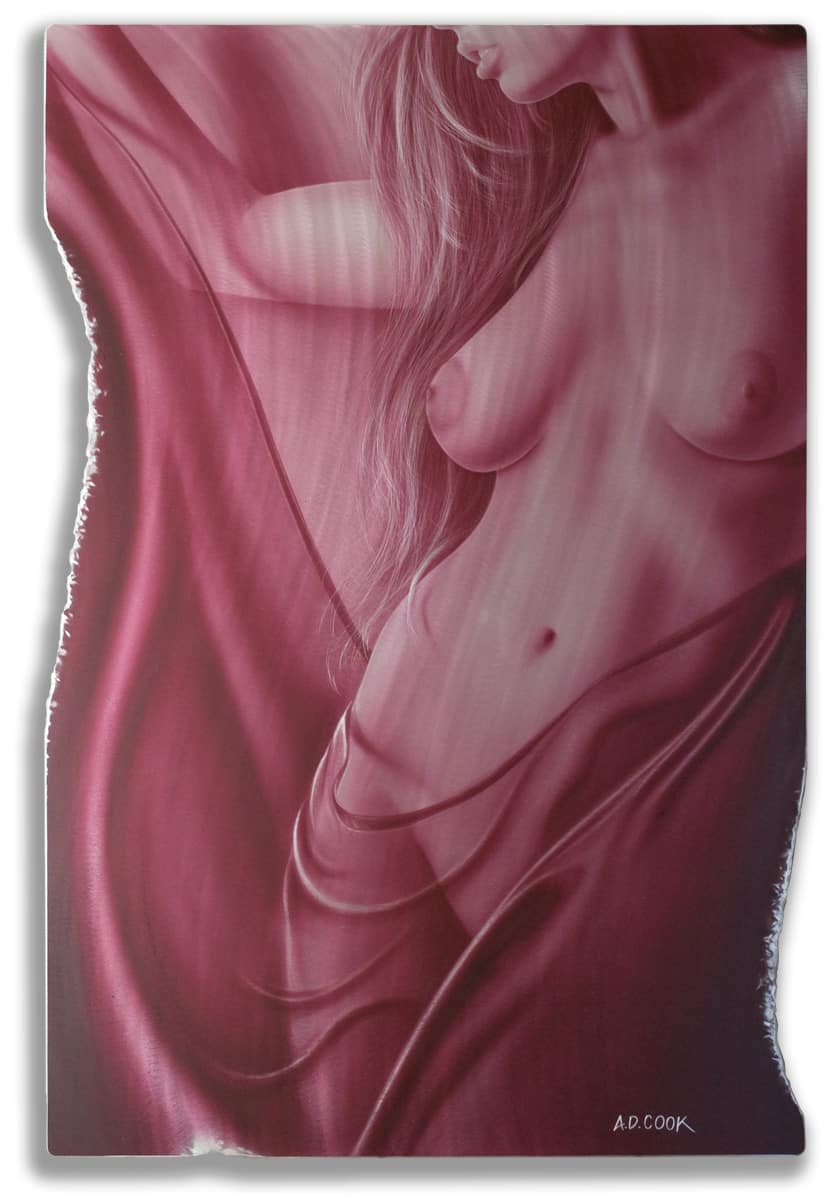 BEAUJOLAIS, 53-1/2" x 35-1/2″, Sheer flash magenta metallic on metal. Model: Jesse June – Mayhem # 1430220
Congrats to ModelMayhem.com. Over the years, they have become the #1 portfolio website for professional models, photographers, makeup artists, stylists, designers, and digital artists. Industry professionals can create a profile, upload their photos, connect with other industry pros, and find work. And it works. Thanks, MM, for an awesome ten years! Cheers to another decade of timeless beauty celebrated through powerful art.

Visit me at ModelMahem/531
• • • • •
THE MASTER OF THE MUSE     |     ART FOR SALE     |     FIGURATIVEARTIST.ORG