Living in Gratitude… it's important to never forget just how blessed we really are. Sometimes it's easy to forget. All too often we look at ourselves and live in a world of want when in reality we are blessed more than we often realize.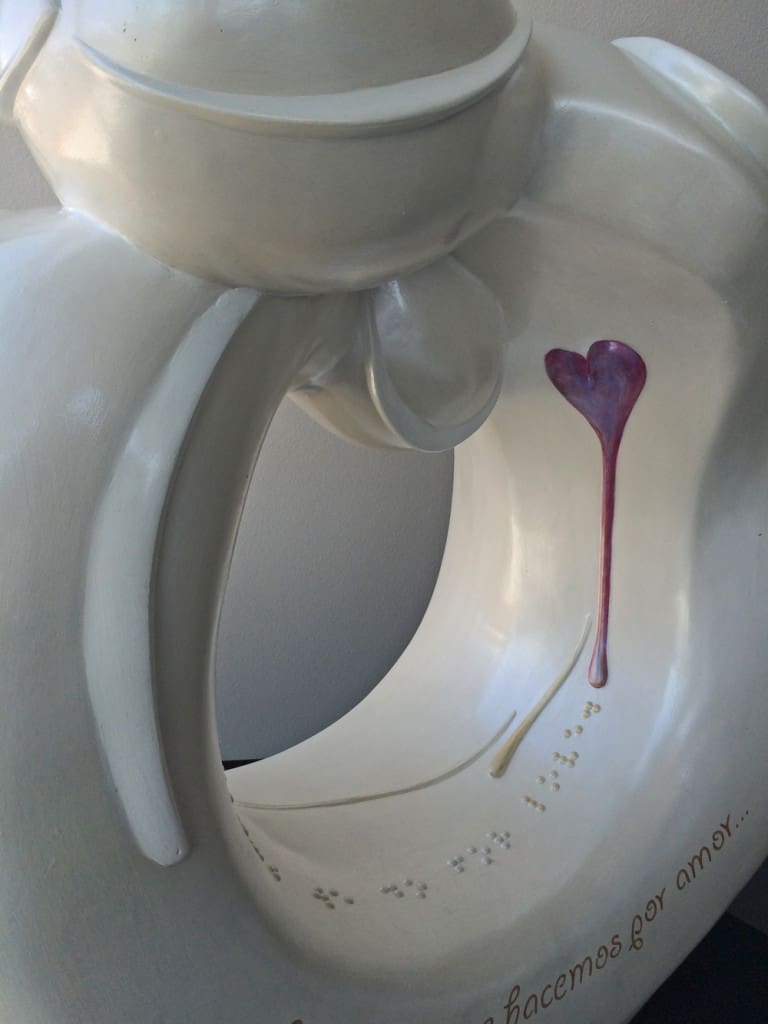 Many children are not so blessed. They struggle with catastrophic disease and illness. They need the help of St. Jude and us. We can all make a difference, and we should because children matter. At the risk of sounding cliché, children are our future.
I wanted to take a moment here and share my gratitude to both Lamborghini Las Vegas and AUDI Henderson for caring and for sharing my St. Jude sculpture and its message with you.
My sculpture, "The Things We Do For Love…" was graciously displayed at Lamborghini Las Vegas for the past six weeks or so. They made space available when they could have easily used that valuable space to display one of their beautiful supercars.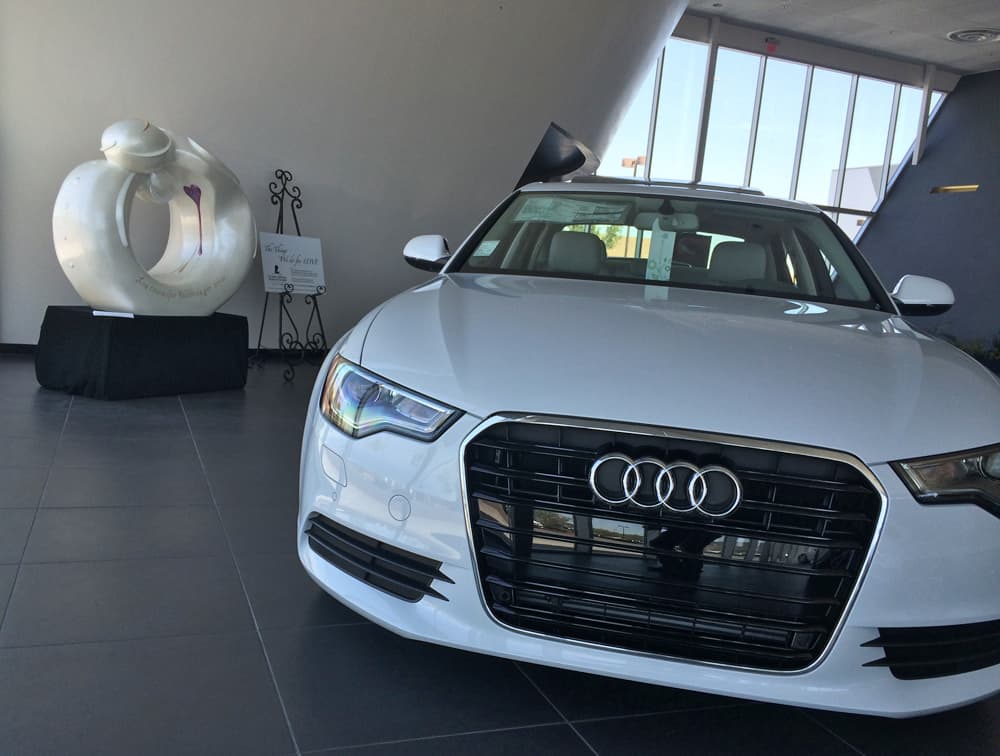 A.D. Cook St. Jude Sculpture at AUDI Henderson.
Over the weekend, we moved my St. Jude sculpture to AUDI Henderson, where it will reside through the rest of April. "The Things We Do For Love…" is proudly displayed among their beautiful driving machines — amongst their elegant designs and truth in engineering is their truth in humanity and hope. And for that, too, I am grateful, so thank you, AUDI Henderson and Findley Automotive Group.
My St. Jude sculpture will be on display at AUDI Henderson through the month of April.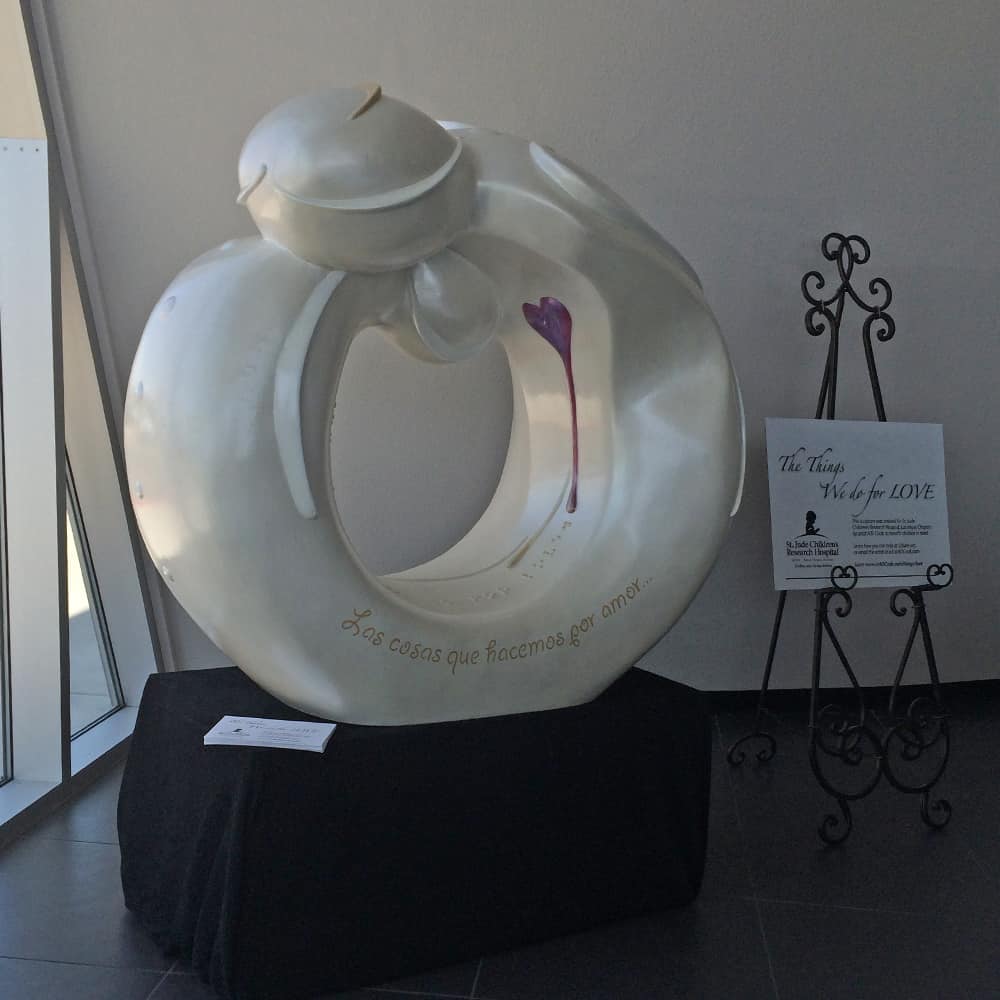 "The Things We Do For Love…" at AUDI Henderson.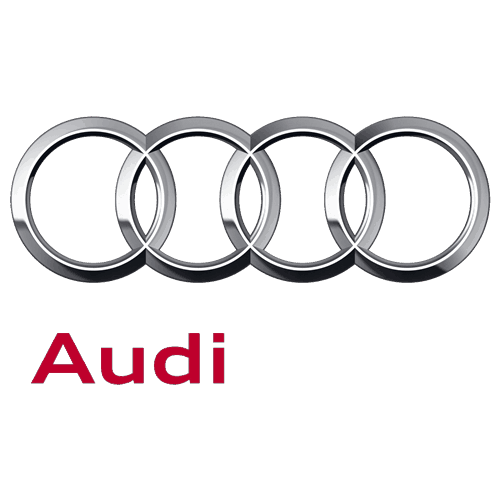 View my sculpture at AUDI Henderson — 7740 Eastgate Road Henderson, NV 89011
In a couple of weeks, my statue will move to yet another location in Las Vegas, where it'll be showcased in its ongoing journey to share the St. Jude message of hope and gratitude. So stop by AUDI HENDERSON soon to view it in person. I'm very proud of this sculpture, and it's my hope to share it with you all because it's message is all about hope and love.
• • • • •
For nearly 50 years, St. Jude Children's Research Hospital — and its fundraising organization, ALSAC—have been guided by some of the most esteemed leaders who have both a vision for and commitment to the hospital.
St. Jude Children's Research Hospital is internationally recognized for its pioneering research and treatment of children with cancer and other catastrophic diseases. Ranked one of the best pediatric cancer hospitals in the country, St. Jude is the first and only National Cancer Institute-designated Comprehensive Cancer Center devoted solely to children.
The mission of St. Jude Children's Research Hospital is to advance cures and means of prevention for pediatric catastrophic diseases through research and treatment. Consistent with the vision of our founder, Danny Thomas, no child is denied treatment based on race, religion, or a family's ability to pay. Visit St. Jude's site to learn more about their research center and all they do for children > stjude.org
View the St. Jude Code of Conduct flipbook.
• • • • •
Learn more about my St. Jude sculpture "The Things We Do For Love…" here > adcfa.com/things-love
• • • • •
LAMBORGHINI LP-750 SV UNVEILING     |     ABOUT THE ARTIST     |     THE THINGS WE DO FOR LOVE