Hit the ground running… after my move into the new home and studio, it seems only fitting to keep things rolling.
As I write this post, I can't help but think about how excited I am for my fresh start for a creative new year and everything that comes with it. At only a couple of days old, it's already been a productive year.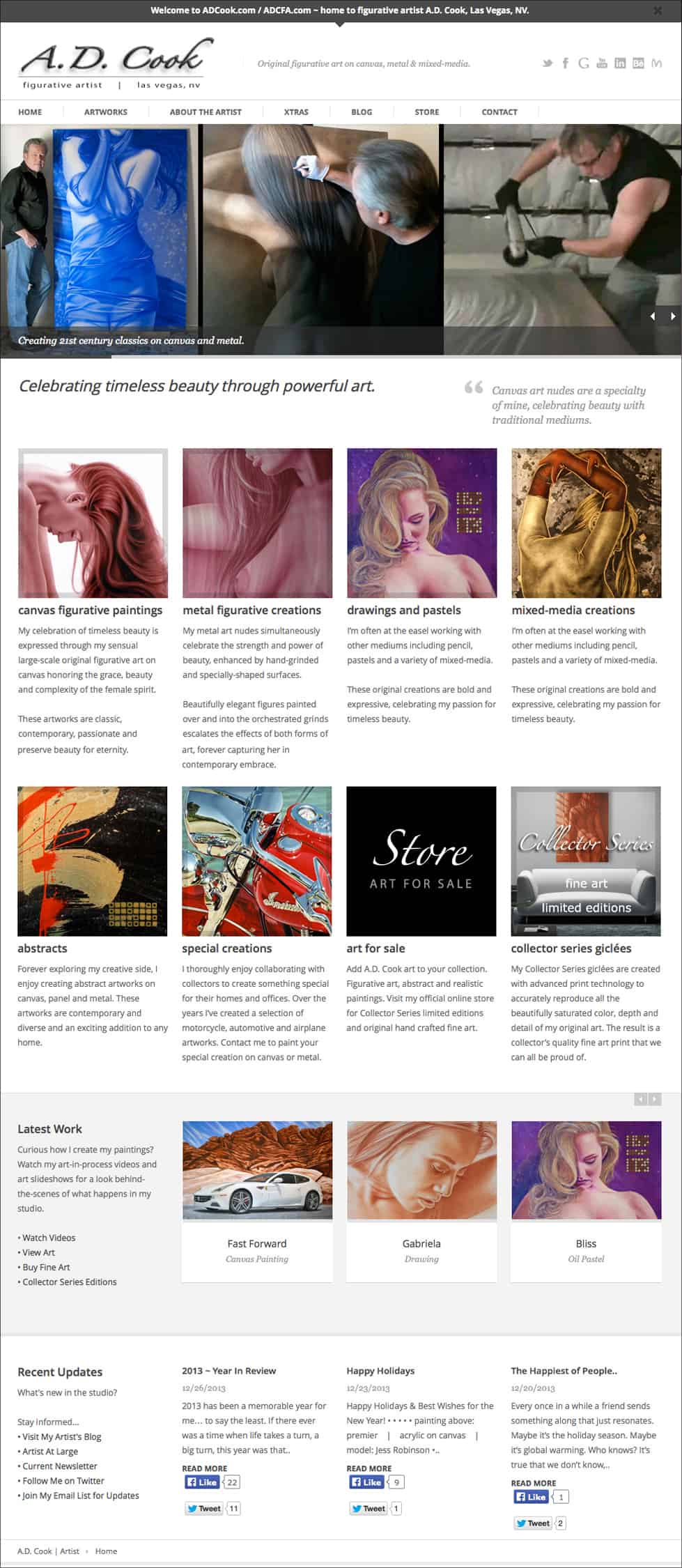 ADCook.com ~ 2014
So, it seemed only fitting to start the new year by catching up on website updates over these past few days and making some huge improvements that have been on my list for a while. I've listened to the feedback you've shared with me, and I hope you'll find these updates to help make ADCook.com easier to navigate and find what you're looking for.

Changes to this site include a heartier visual interface on the home page. Now, the individual mediums for my figurative art are easier to find. Choose canvas figurative paintings, metal figurative creations, drawings, pastels, or mixed media creations to view my figurative art.

Original abstracts and my special creations (car art, motorcycle art, and more) are now easier to find. A few have mentioned that they hadn't even realized I painted abstracts and weren't aware of my other works. Ironically, I've probably created more abstract art than figurative art over the years and thoroughly enjoy painting other subjects in addition to beautiful figurative works.
My store, where you can find original art for sale, and limited editions are also easier to access from the front page, as is a direct link to my collector series giclées. And speaking of the store, it's been streamlined too.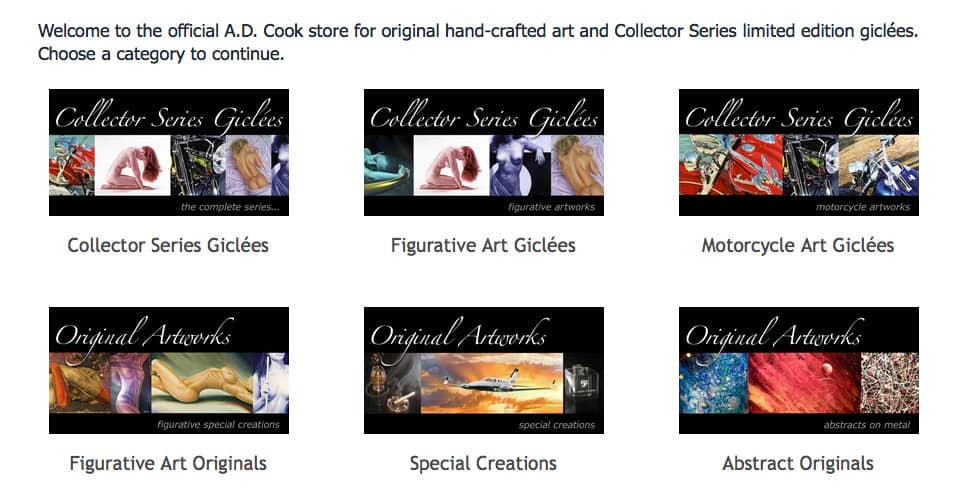 Collector Series Giclées  |  Figurative Art Giclées  |  Motorcycle Art Giclées
Figurative Art Originals  |  Special Creations  |  Abstract Originals
The store itself is also better organized. Easier to navigate with more options than ever. Stay tuned as new art and limited-edition collector giclées will be added soon.
Beyond the website, our beautiful in-home gallery area and studio are set up, and I am ready to paint. We like to call the new place "Art Haven." Stay tuned to this site for updates on new art, and follow me on Twitter/ADCookArt for instant updates from the studio.
If you're looking for something special – possibly a portrait of you, your loved one, or your car or motorcycle – consider commissioning me to create it for you. Visit my commissioning art originals page for more information to discuss your special creation.
I'm looking forward to a creative 2014 and sharing it with you here. Cheers!
• • • • •