Join artists A.D. Cook & Beti Kristof for our ARTini™ PAINTING WORKSHOP.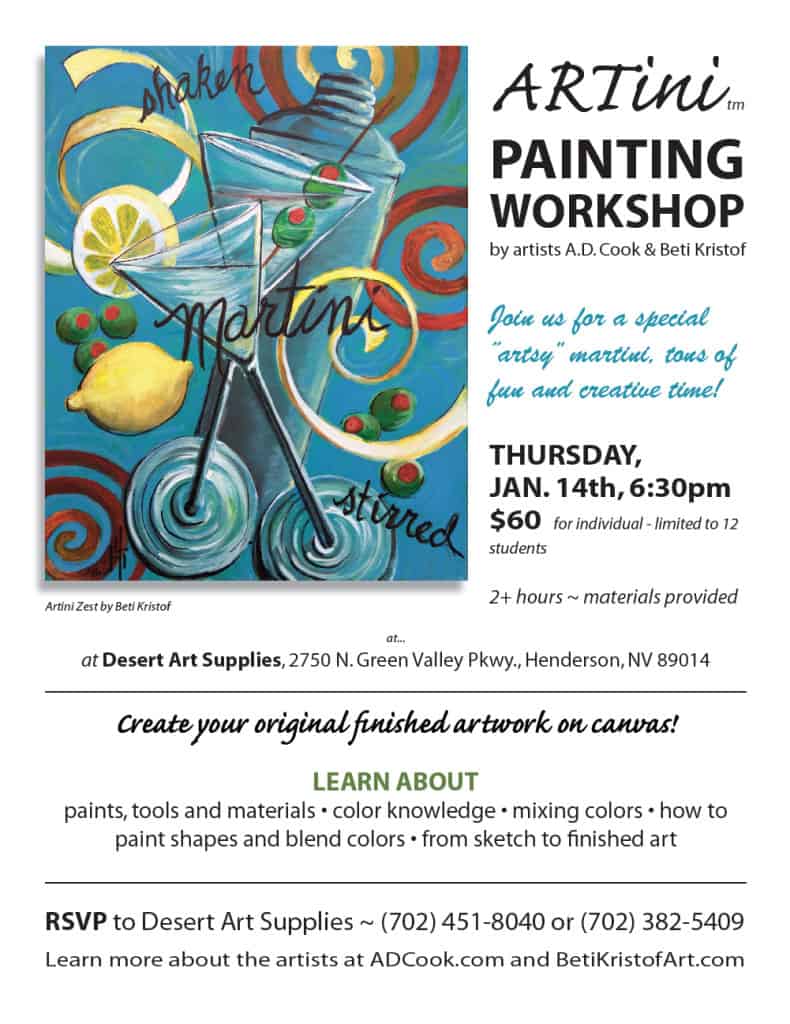 • • • • •
Join us for a special "ARTSY" martini, tons of fun and creative time!
THURSDAY – JAN. 14th, 6:30 pm — Sign up early – only $60 for an individual – limited to 12 students.
We'll create for two hours of fun. Beti painted the painting above in just two hours, and she'll show you how while enjoying a delicious martini together.
Create your original finished artwork on canvas!
LEARN ABOUT...
paints, tools and materials • color knowledge • mixing colors • how to paint shapes and blend colors • from sketch to finished art
RSVP to Desert Art Supplies ~ (702) 451-8040 or (702) 382-5409 for sign-up.
• • • • •
Learn more about the artists at ADCook.com and BetiKristof.com