The LA ART SHOW. Historic. Modern. Contemporary. 2015 celebrated its 20th year for this momentous event boasting 120 galleries and representing 22 countries.
Andy Warhol once said, "Art is what you can get away with." Clearly, he was on to something. With his controversial pop art, he explored the relationship between artistic expression, celebrity culture, and advertisement – and he got away with a lot. Even with his passing in 1987, he is still among the best-selling American artists ever. And today, maybe even more so, he is everywhere in art.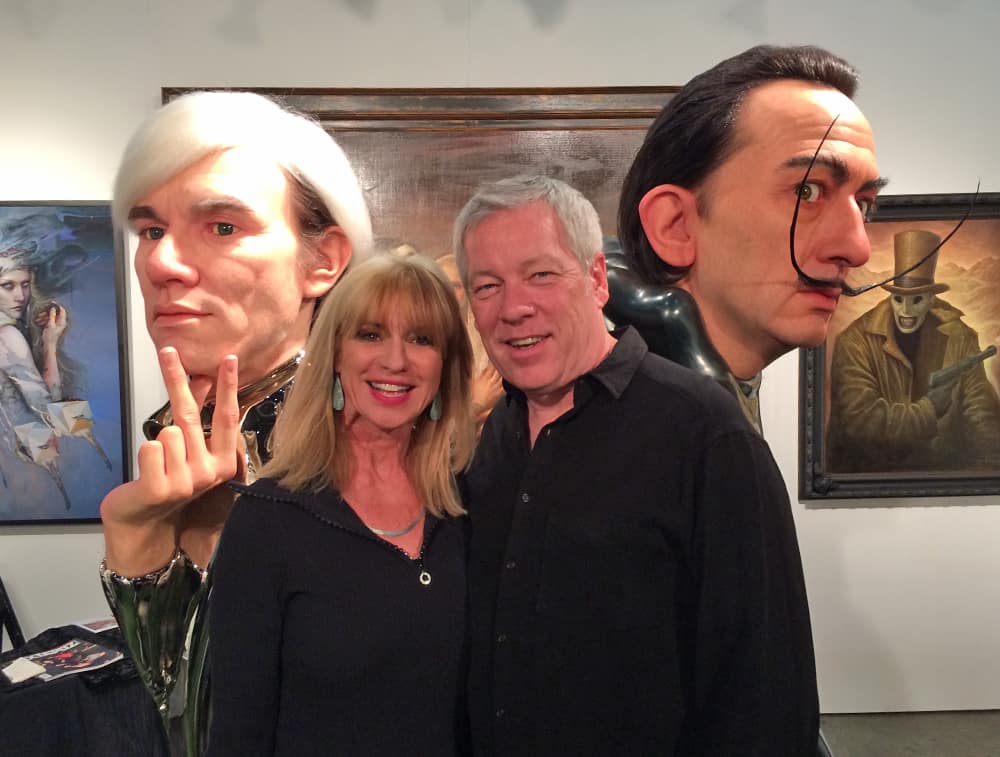 Good company — Andy Warhol, Las Vegas artists Beti Kristof and A.D. Cook, and Salvador Dali.
His presence was certainly known at the LA ART SHOW, where a giant sculpture of both him and artist Salvador Dali was prominently displayed. Nearly 30 years after his passing, he is still a star in the art world.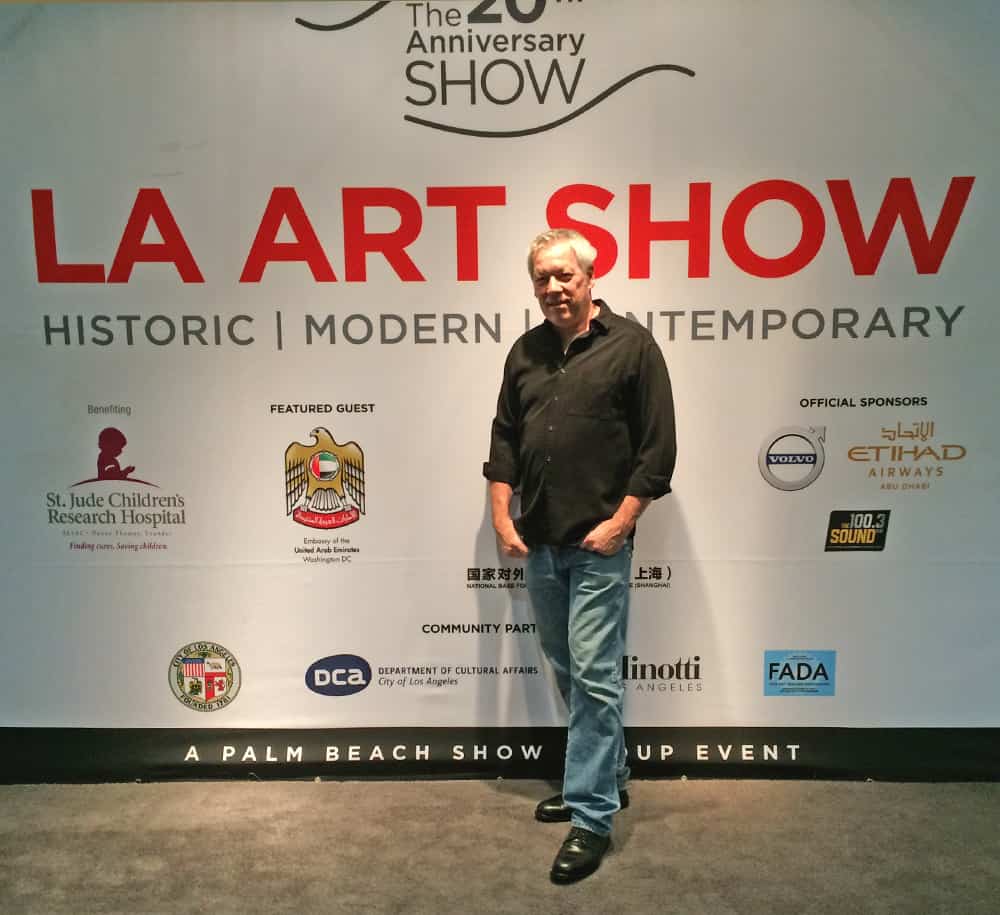 A.D. Cook at the 20th Anniversary LA ART SHOW 2015
Art is fun. At least, that seemed to be the prevailing theme (for me, anyway). Hey, at least it is never boring. So, with that in mind, I'm sharing a few fun pics of some great art from our fun day at the LA ART SHOW. I hope you enjoy them as much as we did being there.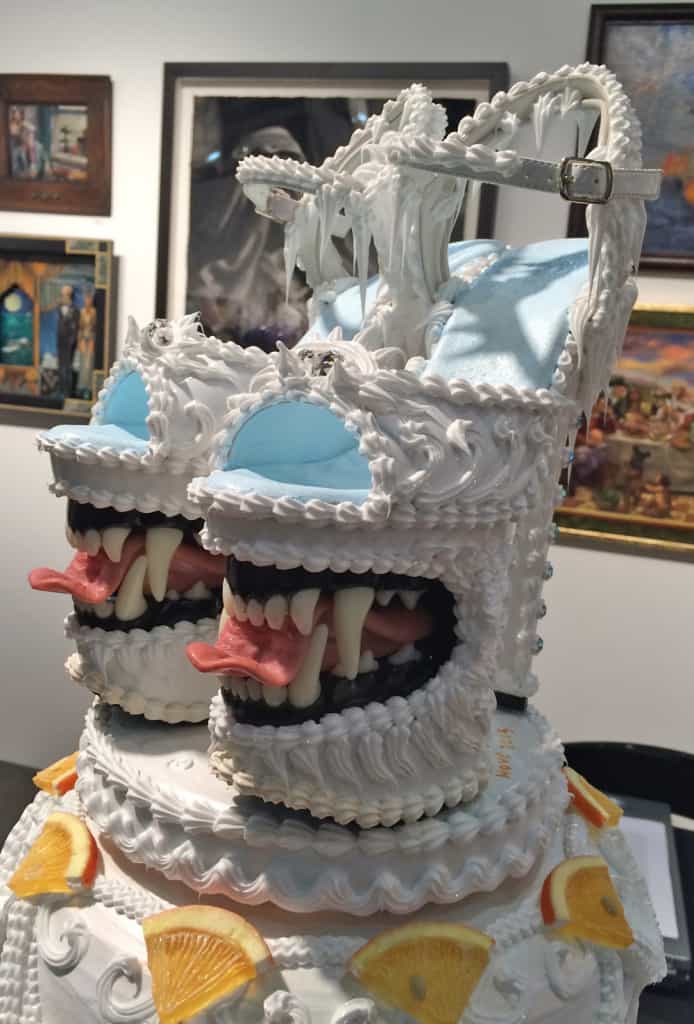 It doesn't get much more fun than these crazy shoes atop a cake.
Without art, the crudeness of reality would make the world unbearable.
— George Bernard Shaw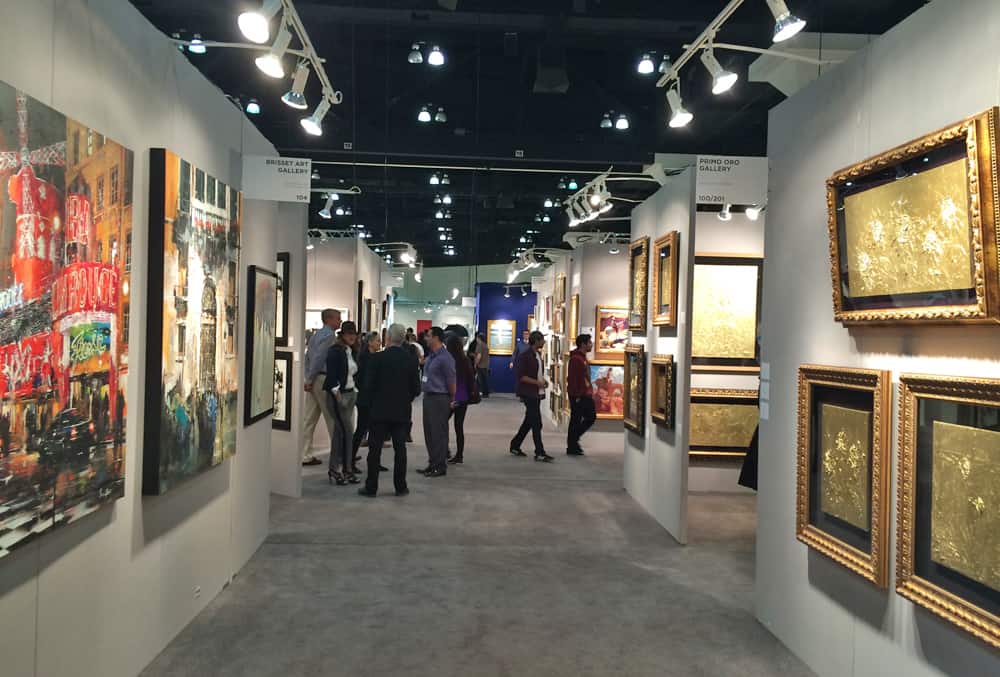 One thing is for sure… there was plenty of great art to see. Thousands of paintings lined the walls.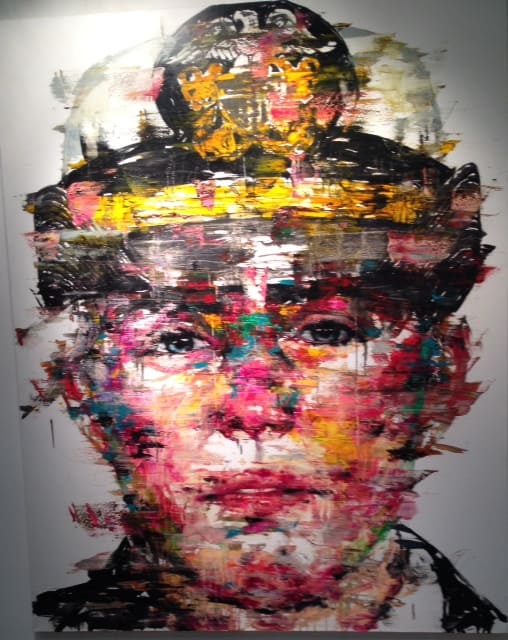 I enjoyed the fun and energetic style of this large painting.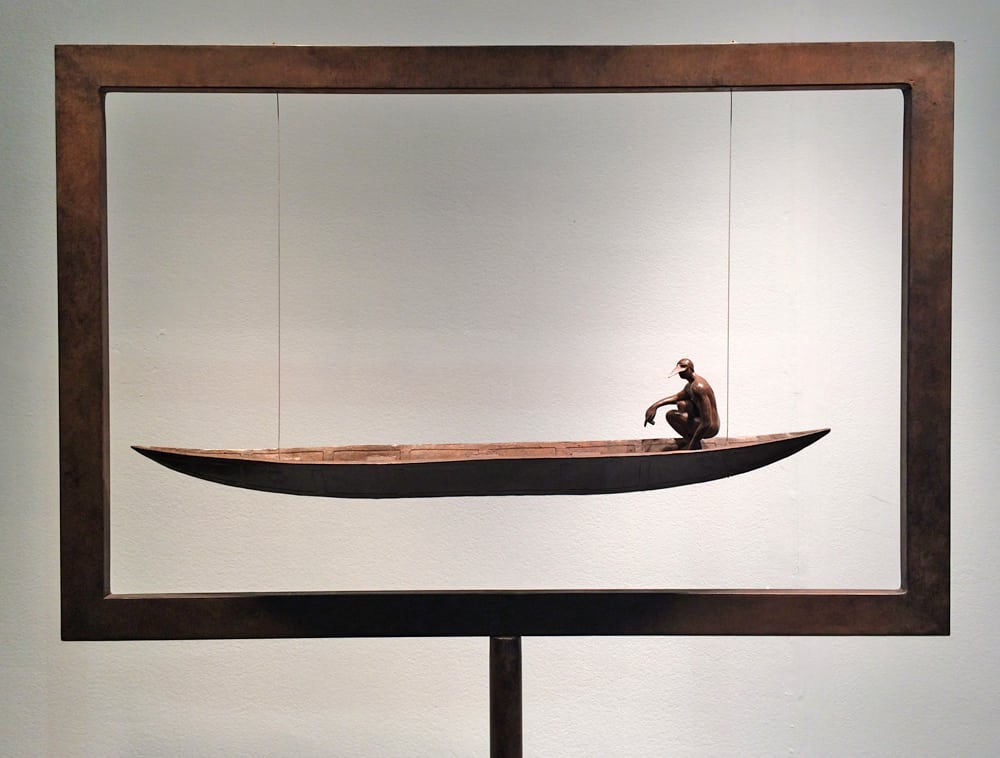 A tribute to the man in the boat.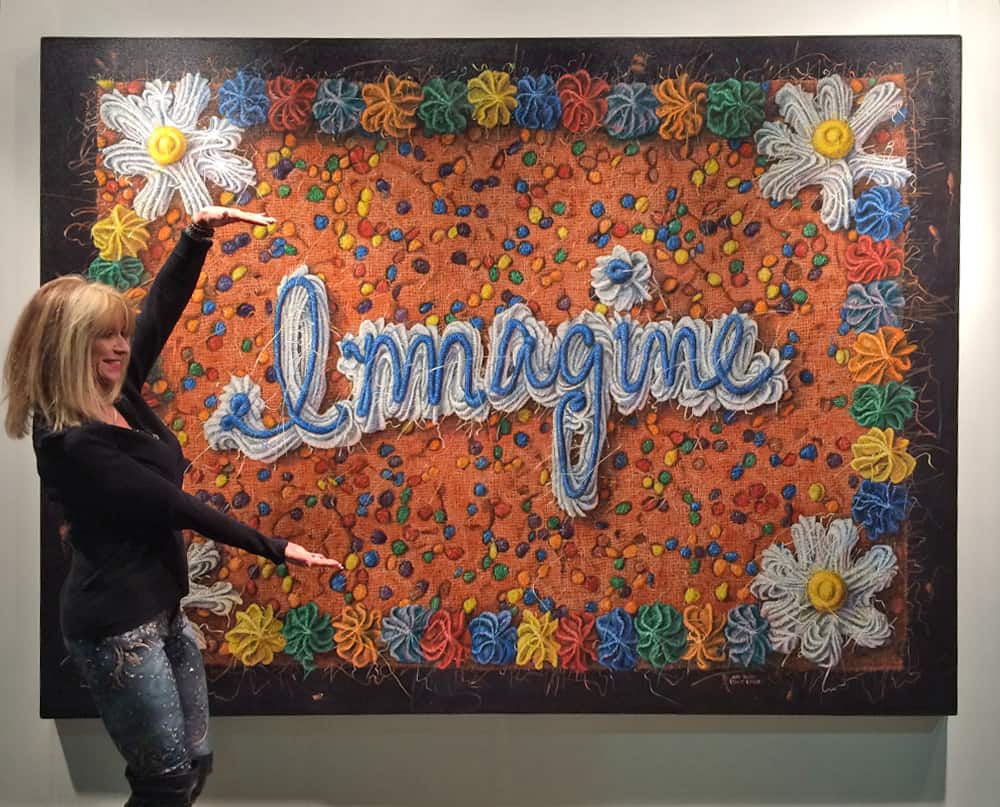 This is how it all starts – IMAGINE. Thanks, Beti.
• • • • •
LA ART SHOW
(fun factoids)
20 YEARS IN THE MAKING
200,000 square feet
120 galleries
22 countries
30 million in sales
20,000 works of art
56,000 visitors
• • • • •
Art is what you can get away with.
— Andy Warhol
Learn more about the LA ART SHOW at LAARTSHOW.com
More about Andy Warhol on Wikipedia at http://en.wikipedia.org/wiki/Andy_Warhol
• • • • •
BALANCE-LOVE-ABUNDANCE     |     ASCENSION     |     DAVINCIAN PRINCIPLES