10/13/15 — YIKES! My web site launched 19 years ago today, and it looked like this… (dare I show it? lol).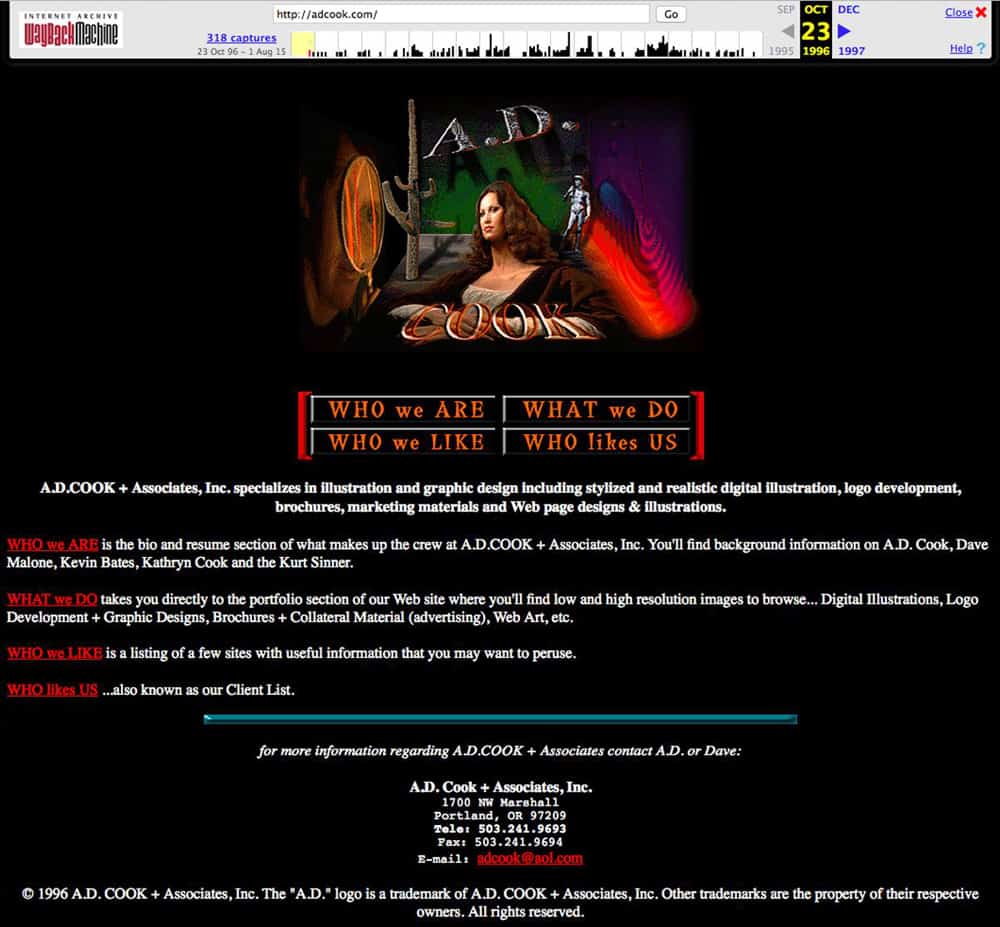 ADCook.com 1996 on the Wayback Machine.
Actually, it was pretty cool for then. It was all so new. We were used to designing for print, so big files were typical… but small files for an internet run on dial-up. Wow, it takes me back…
Hard to believe… my site, ADCook.com, has been live and showcasing my art for 19 years now. Launched this day in 1996 (back when we paved the Internet highway with cobblestones – lol).
• • • • •
To offer some perspective, in 1996…
• Google.com didn't exist yet.
• In January 1996, there were only 100,000 websites, compared to more than 160 million in 2008, and nearly a billion now.
• The web browser of choice was Netscape Navigator, followed by Microsoft Internet Explorer as a distant second (Microsoft launched IE 3 in 1996).
• Most people used dial-up Internet connections with mighty speeds ranging from 28.8Kbps to 33.6Kbps. Highly modern 56Kbps modems would arrive in 1997.
• People had only recently started to switch from 640×480 to 800×600 screen resolutions.
Special thanks to Dave Malone for his help in creating that first website in '96. Always the Photoshop wizard. Kathy was an HTML warrior.
The internet and my site are all grown up. Cheers!
• • • • •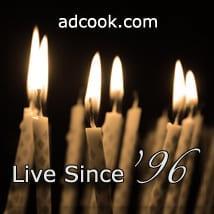 Thank you, and cheers to another 19 years!
• • • • •