10/14/15 — Las Vegas legend Gordie Brown puts on a rockin' show.
His recent "Night of celebration, just for the hell of it!" show at the Gordie Brown Showroom was powerful and really showed Gordie's impressive impressionist skills. In short, it was a blast!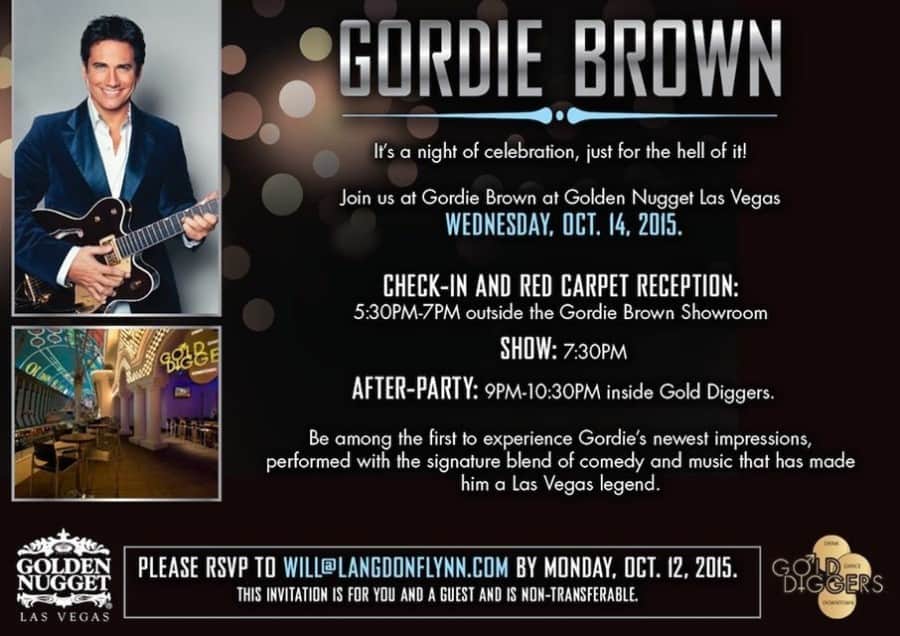 Gordie Brown – a night of celebration, just for the hell of it!
Impressionist, singer, and entertainer Gordie Brown is well known for his amazing comedy and celebrity impressions such as Arnold Schwarzenegger, Jack Nicholson, and Sylvester Stallone, as well as Las Vegas icons like Elvis Presley and Sammy Davis, Jr.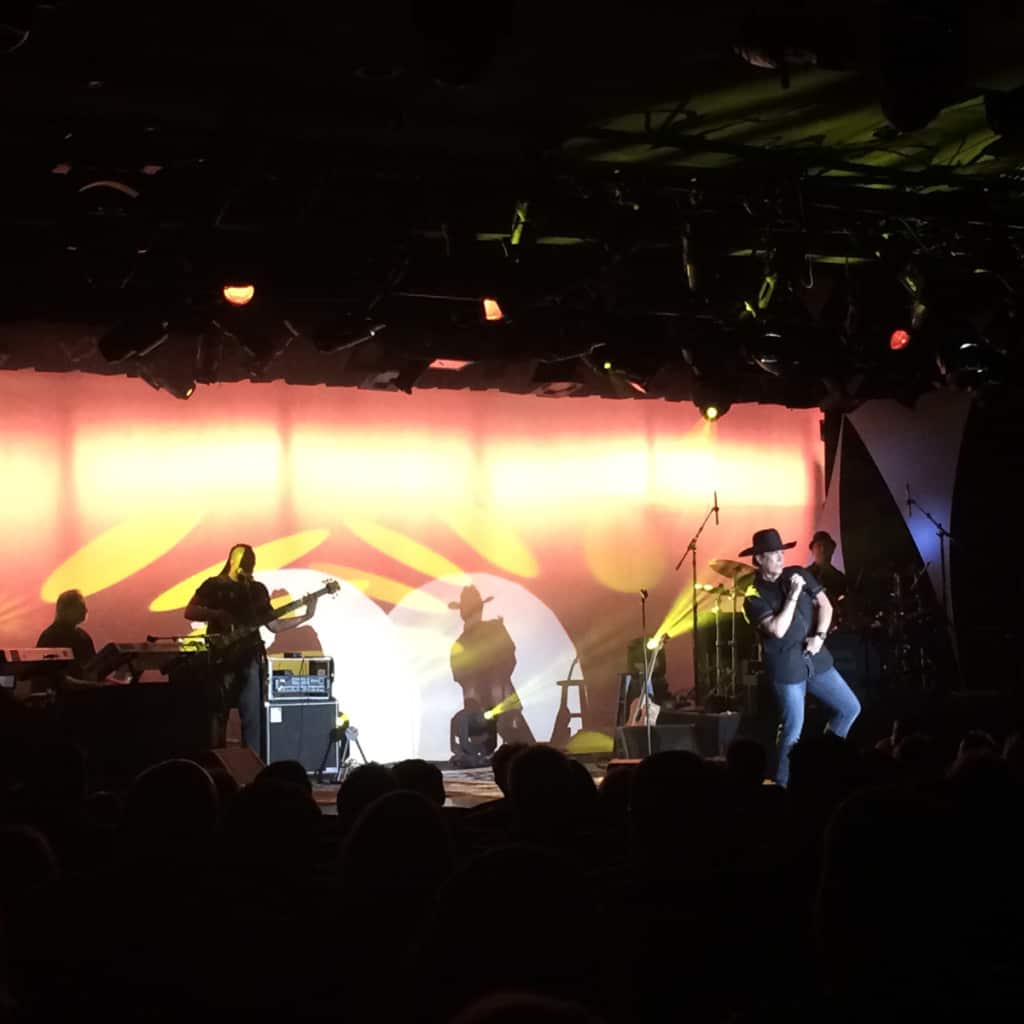 Gordie puts on a high-energy show, and the best part is that he's hugely funny. And impressions, forget about it – he's got covered in spades. Great show, Gordie!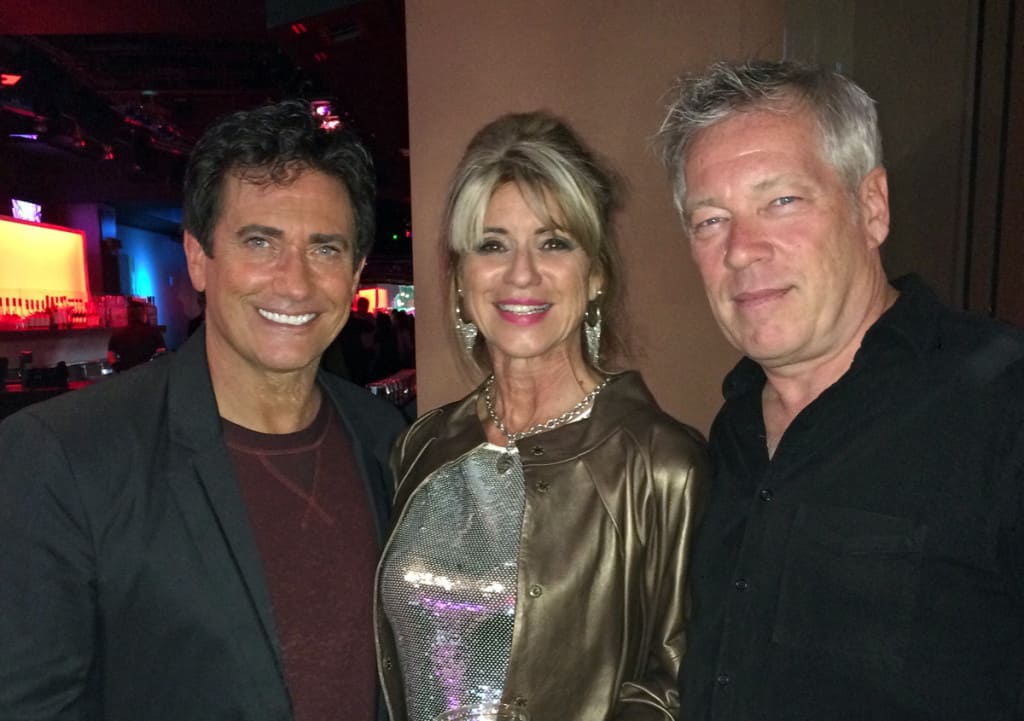 Gordie Brown, artist Beti Kristof and A.D. Cook. Cheers!
What's the best way to follow a rockin' show like that? The after-party at Gold Diggers was a blast. It's always great catching up with friends and Gold Diggers offers a fun view of the Fremont Street Experience in downtown Las Vegas.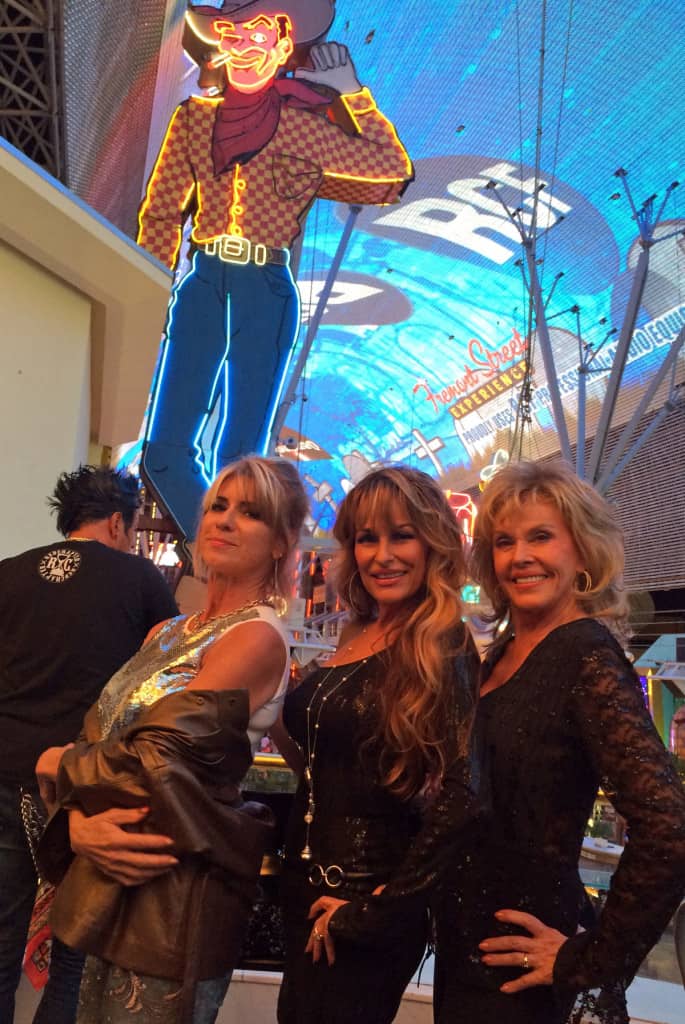 Something about Gordie's shows brings out the pretty ladies. How do you do that, Gordie?
Fremont Street Experience is always an experience. Downtown Las Vegas offers its own flavor of beauty and intrigue. Already looking forward to seeing Gordie's show again. Thumbs up and five stars – however that goes. Get your tix and enjoy the show. Cheers!
• • • • •

An accomplished musician and composer, and extreme music lover, Gordie Brown's diverse musical prowess has been an integral part of his career in entertainment. From writing and recording the theme song for the Emmy-Award winning animated series "Life with Louie", to performing his popular musical parodies on stage, to writing and producing a growing collection of original compositions, Gordie's music has gained notoriety in every corner of entertainment. Click here to enjoy a few Gordie Brown originals from his new release "As I Am".
Visit Vegas.com for showtimes and tickets.
Location: The Gordie Brown Showroom, Golden Nugget
Gordie Brown's wacky on-stage antics combine music and impressions for a night of gut-busting comedy.
Show Type: Impersonators
• • • • •
ASCENSION     |     THE THINGS WE DO FOR LOVE     |     DAVINCIAN PRINCIPLES