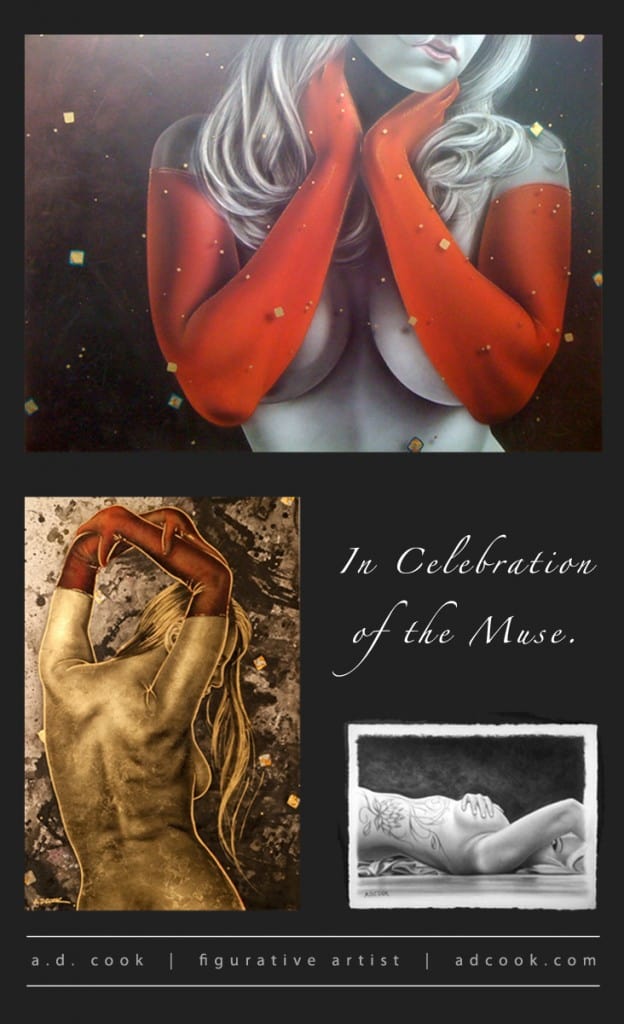 I'm pretty sure I've posted on that a time or two. And I know I've also declared that if I ever found anything more beautiful than beautiful women, I would paint that.
I still haven't found anything inspiring to spend my days (and nights) at the easel, like the female figure and the infinite possibilities with art. That beauty that inspired me to focus my creative energies on figurative art a decade ago still inspires me today. In celebration of that, I want to take a moment and pay tribute to the beautiful models and muses who have inspired my art. Sometimes, it's hard to believe that 2014 marks a dozen years of figurative paintings for me. Often, it feels like I'm just getting started.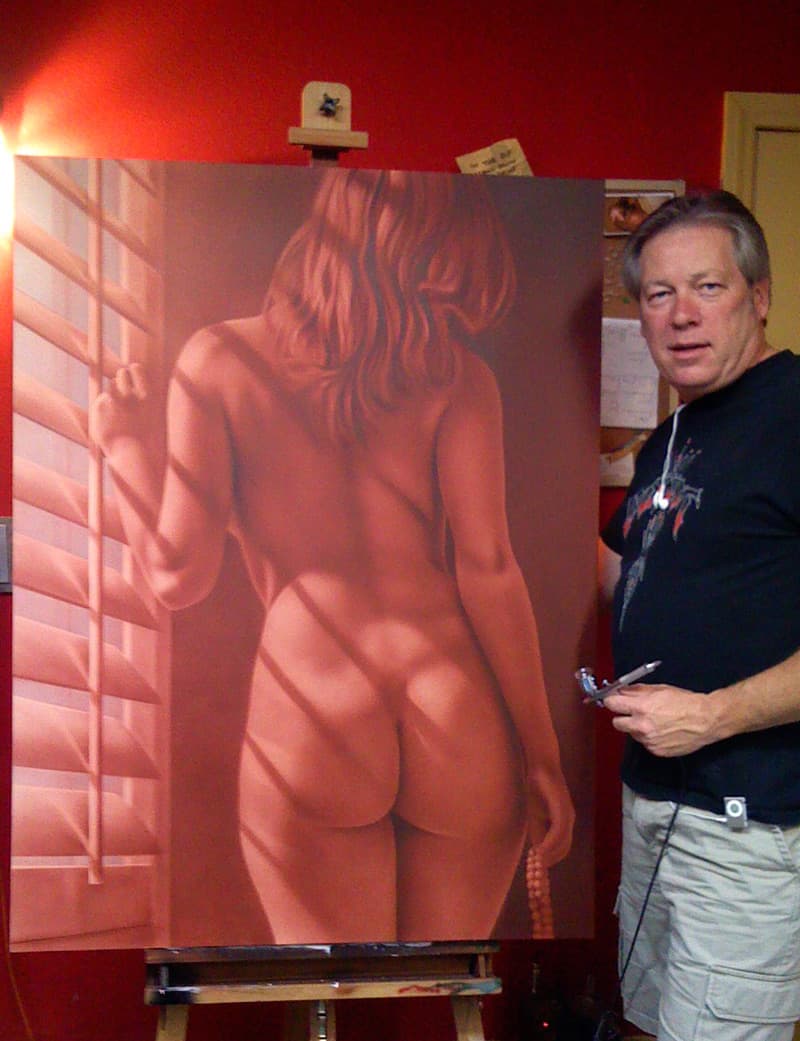 My celebration of beauty is expressed through sensual, large-scale, original figurative art nudes on canvas and metal created to honor the female spirit's grace, beauty, and complexity.
I enjoy working with creative and innovative muses to inspire new art and value their contribution to the development of dynamic art.
Over the past decade, I've created a lot of figurative artworks, and I'm privileged to have worked with some very inspiring and beautiful models and muses. Occasionally, I've had the pleasure of working with some models multiple times. It's always fascinating seeing them grow over the years. Time tells a story but makes it no less beautiful in its telling.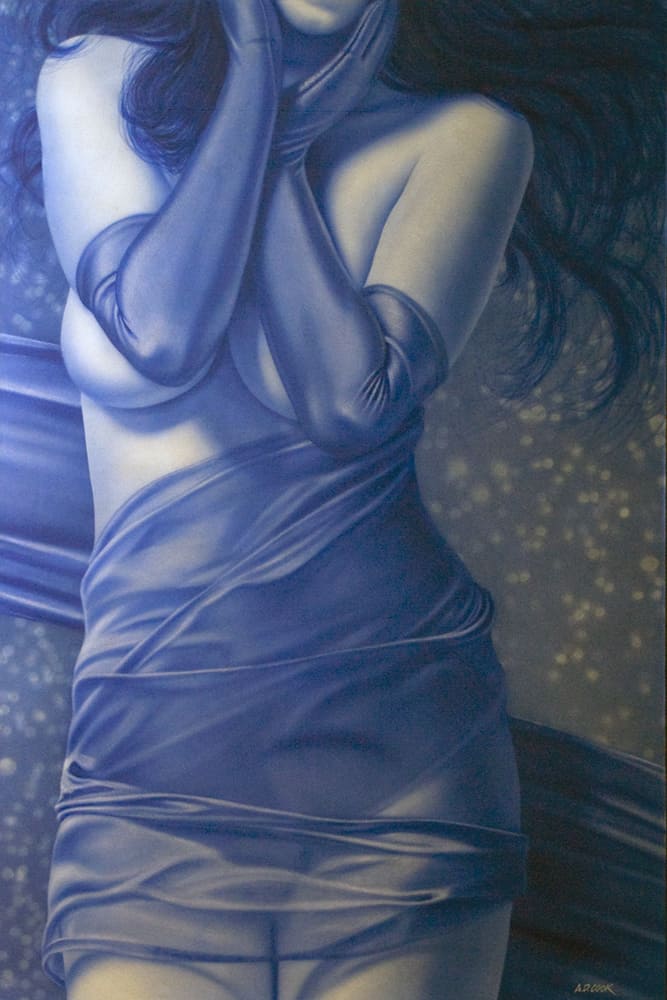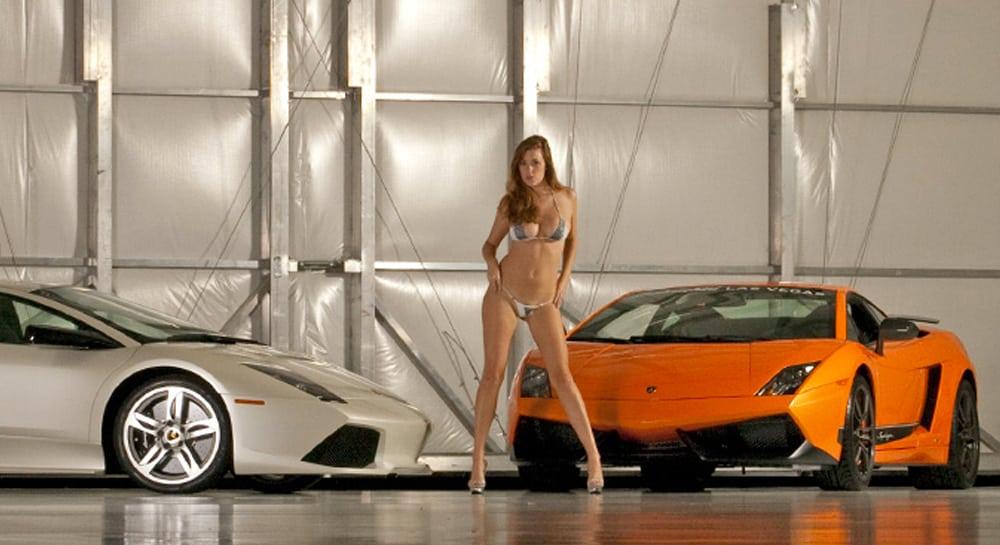 What do you get when you take over an airplane hanger, add a couple of Lamborghini exotics, and a beautiful muse for a day? Watch my creative process from my photoshoot with the stunning Jess Robinson through the creation of the completed "Anthem" painting here and find out.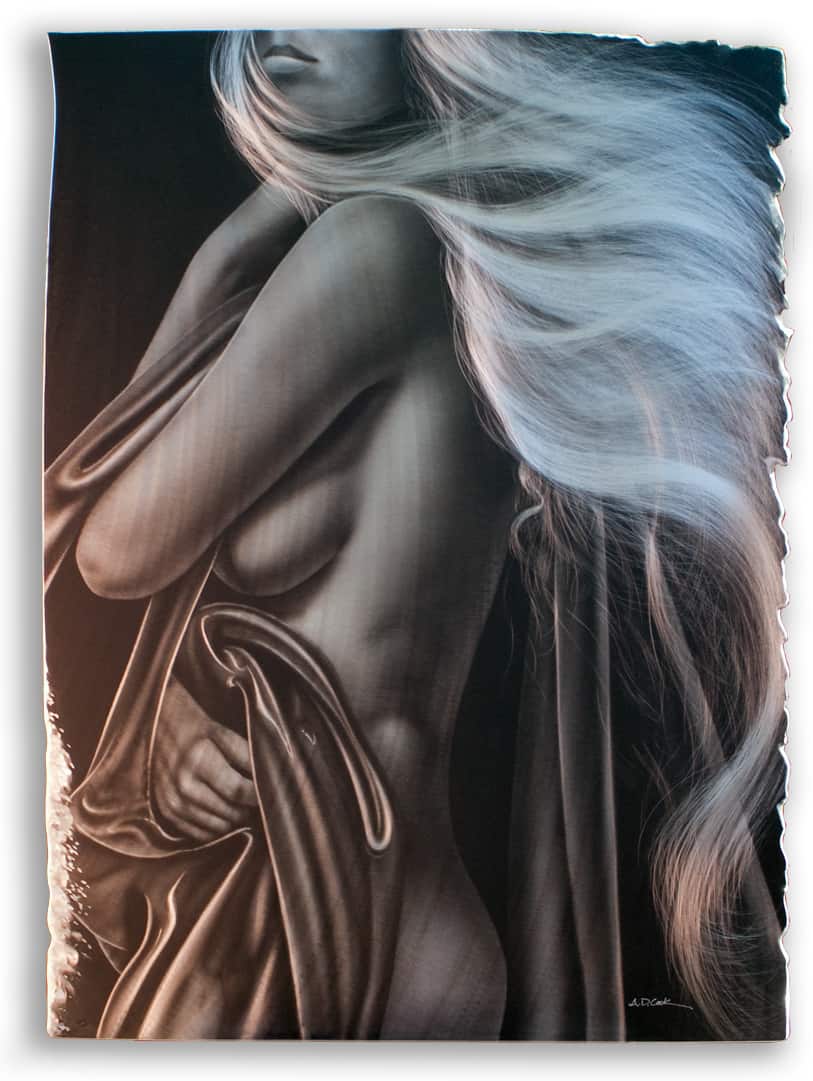 Models are about beauty. Muses inspire. Each brings something different to the story, the experience, and, ultimately, the art. Some are professional models who have traveled the world, and some model locally for passion. With some, modeling is their art – their expression. Some are famous – others not so much. It doesn't matter. True beauty will surface. In the end, what matters is the art. The variety of models and muses is a big part of my art. I want to keep my art fascinating. And I like variety, so I create in different mediums, mixing it up between painting, drawing, and mainly sculpting. After all, no two people are the same. Women are uniquely different, so my art's mediums and styles should reflect my vision and the soul or feelings I get from the muse within.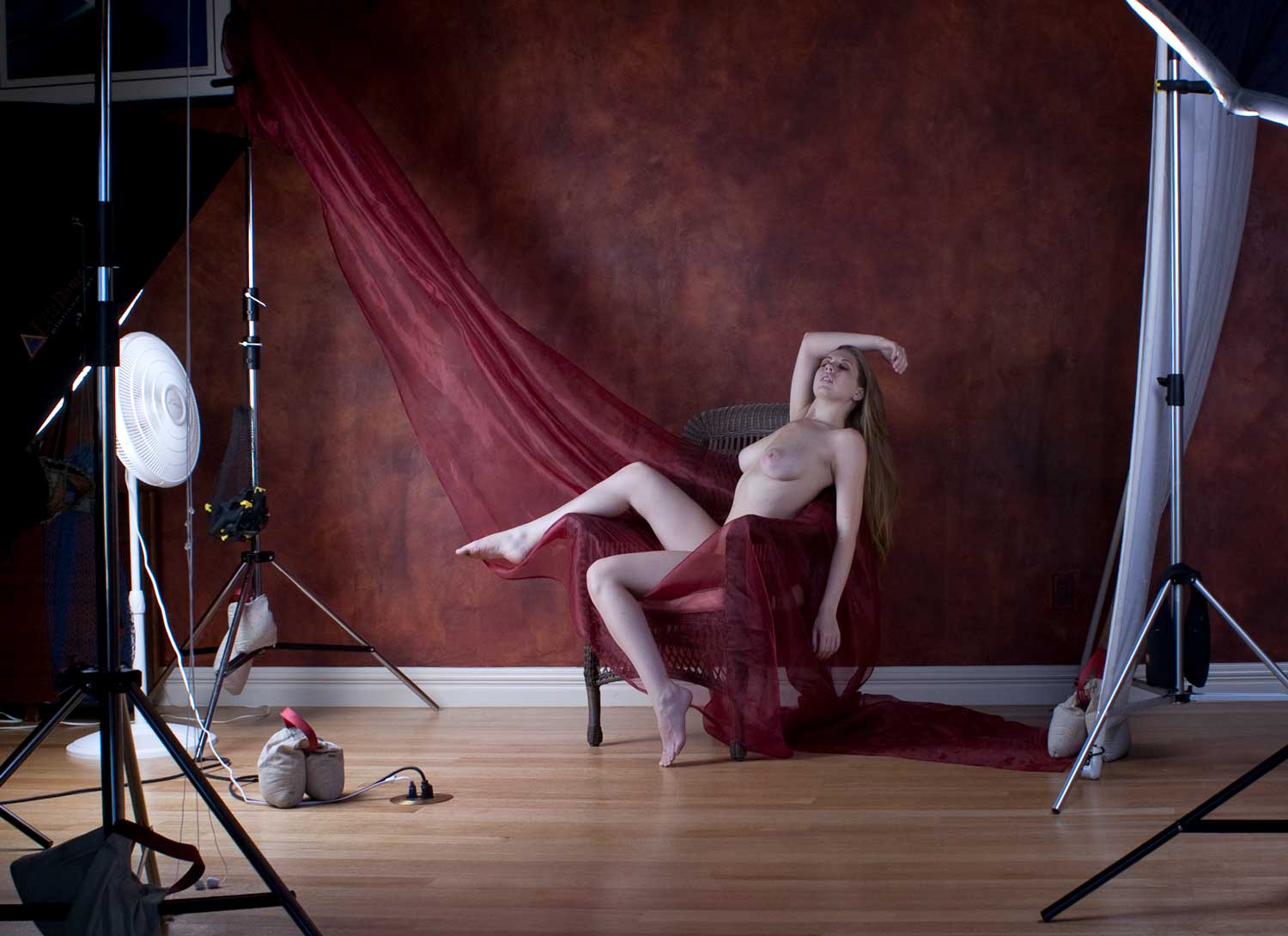 Jessi June made the chair look great the day I shot her for Beaujolais, my larger-than-life creation on metal.
Creative energy exchanges happen when everyone is just having fun. My paintings usually take me a while, so I work with models first as a photographer/artist. I start with a photo session and then use my images as a reference for my art. A great photo session lays the foundation for great art. Sometimes, the photos are themselves art. After all, anyone can sit naked in a chair. A great muse can make an ugly chair unforgettable.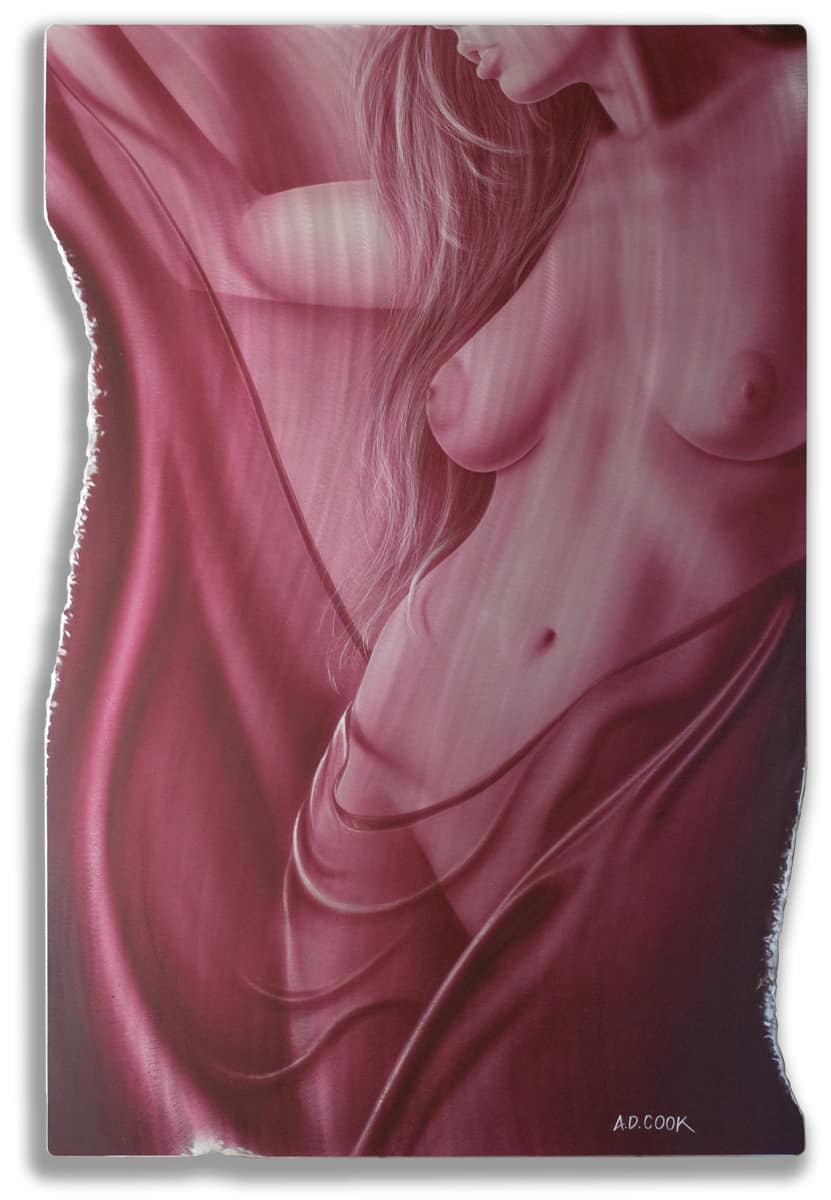 BEAUJOLAIS featuring Jessi June, original art on metal
When I've experienced a great photo session with a talented muse, magic happens. Occasionally, a phenomenal creative energy exchange results in multiple artworks created over the years of painting. That happened with a small group of muses I have painted numerous times. I have painted my most noted muse, Lynsey, several times, first in 2004 ( Backdraft ) and most recently in 2012 ( Nirvana ). My other eight paintings of her are >  Eclipse | Repose | Brooklyn | Lynsey | Waiting | Spring, and Catching Wind.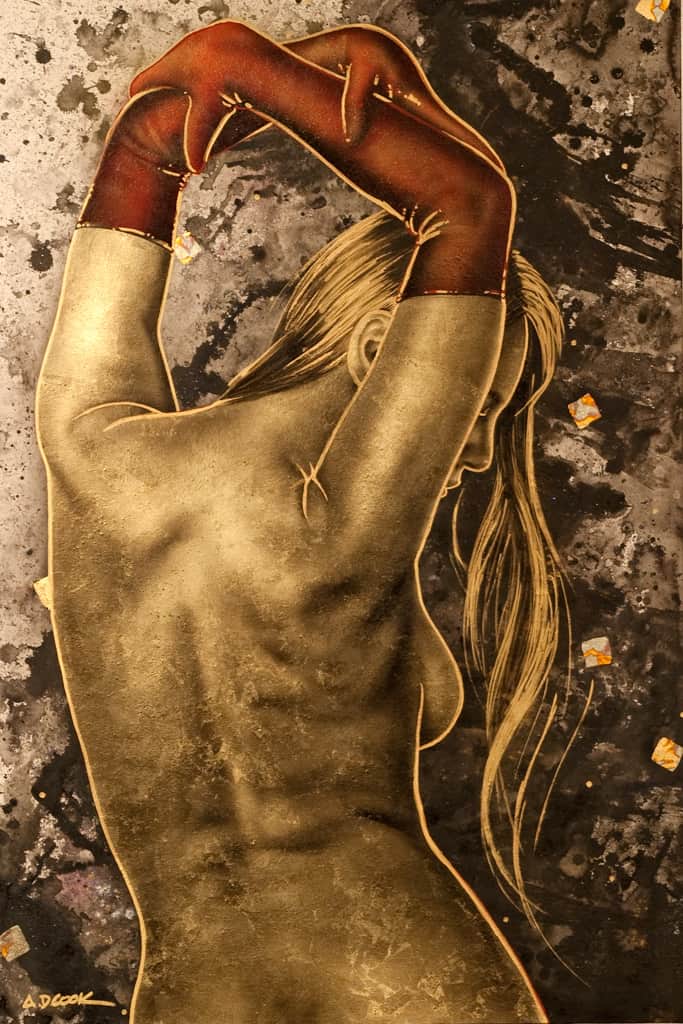 Most people have no idea how hard it is to be a great model. I know. I've met a lot of them over the years. The good ones are professionals who work hard to perfect their looks. They show up on time, work hard, and they work all the time. And we all know it's not easy being beautiful. Kudos to you ladies.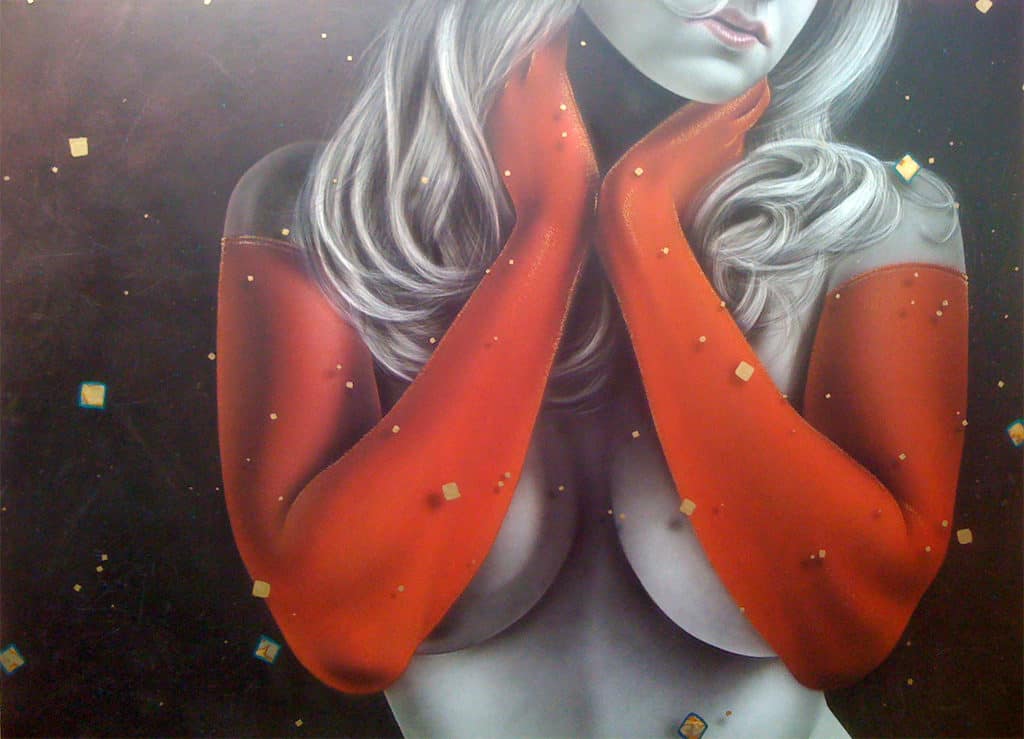 In celebration, the Model Directory has been organized and updated, so it's easier now to find artworks listed by the model. So, if you'd like to see all the paintings featuring Liz Ashley (for example), find her in the list, and you can view each of my artworks featuring her
>>> Liz Ashley >  Truth | Ascendant | Ardor | Luxe | Gaia | Bliss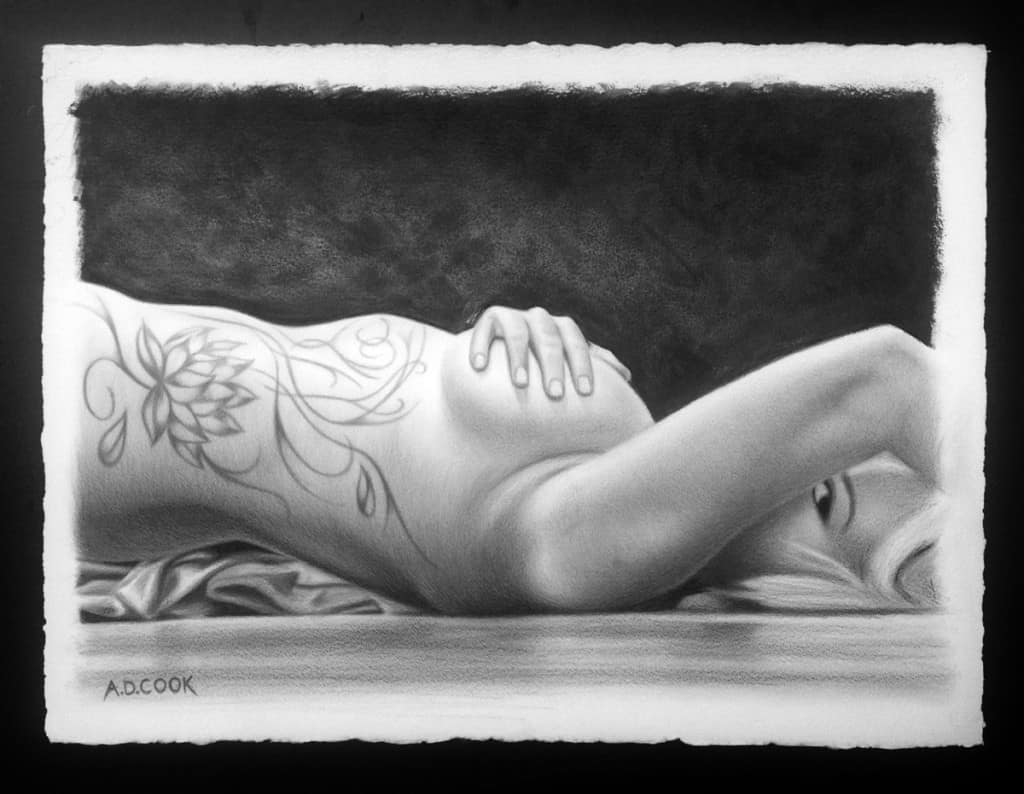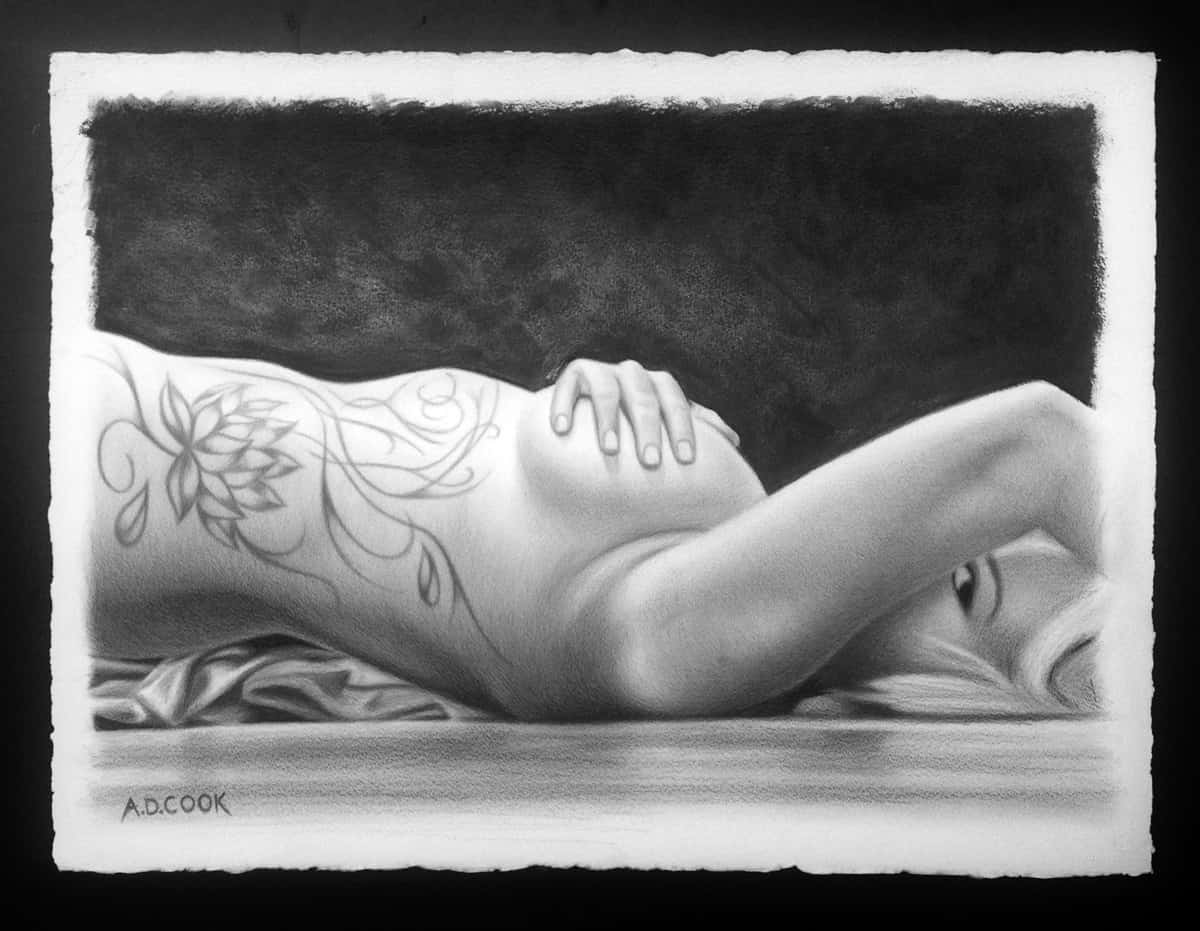 The Model Directory is continually updated as new art is created. As I pursue my passion for celebrating life and love through powerful art, I can only imagine what lies ahead. The only thing I really know for certain is where I find my inspiration. I find myself compelled to widen my view on models. For example, newer works include models with tattoos. That artistry in ink tells a story. I'm excited to share those stories through powerful art with you here.