RAW was AWESOME.
The first word that comes to mind is "crazy," but you know… in a good way. So, the next three words that come to mind… "I loved it!" Hey, take a selection of creatives from the local art scene and drop them in a venue like the Act Nightclub at Palazzo, and it's gonna be a party!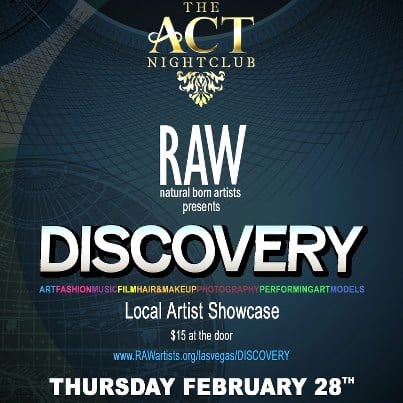 Discovery is all about bringing art, fashion, music, hair & makeup, performance art, and models together for a great time and memorable event, and this was no exception.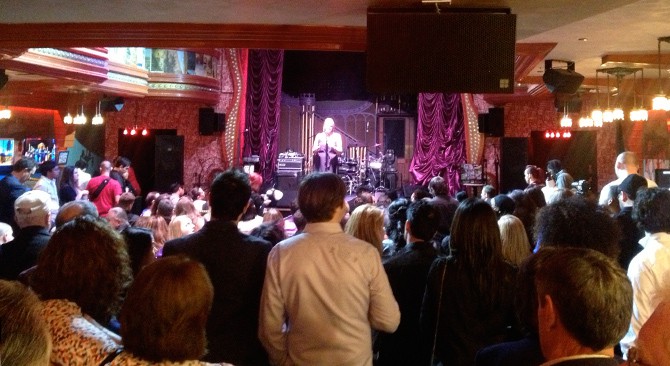 (Photo: Kevin Mahoney)
The three of us, Kevin Mahoney, pinstripe artist Gary Jenson, and me, got there just a few minutes before Tiegen Kosiak (pronounced "tee-gun cozy-ak") took the stage with her powerful erotic poetry performance. As she was laying down her lines, I thought she was a great writer. I look forward to sharing more about her and her well-thought words later.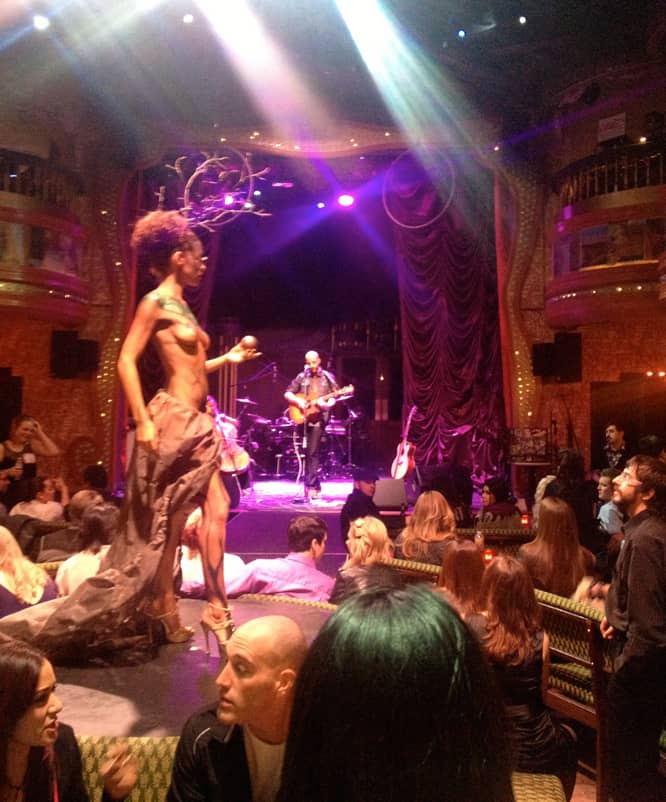 I'm a huge fan of beautiful and exciting body art, especially in a great environment like this. Live music. Beautiful painted ladies and a fantastic venue.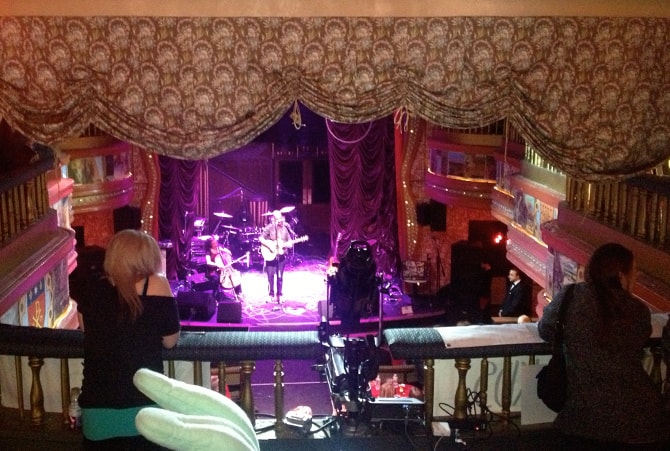 A view of the stage from the upstairs bar. Live performers sang and danced all evening.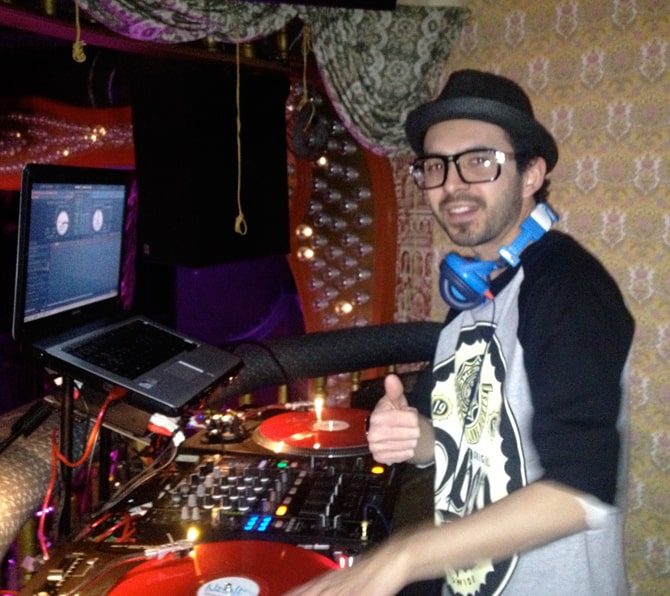 Between live performances, DeeJay AlphaQ was keeping everybody hopping.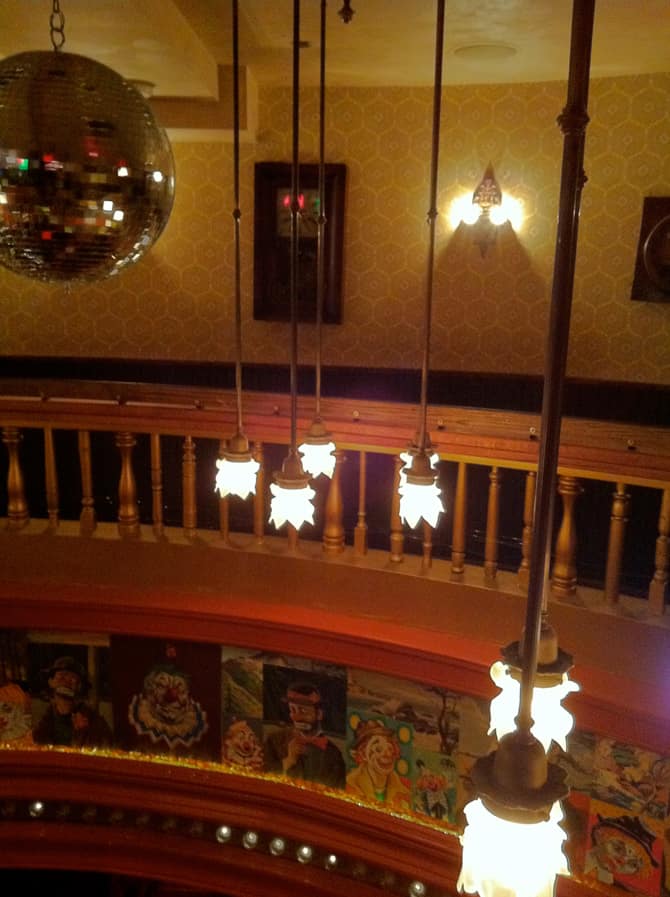 (Photo: Kevin Mahoney)
It's all in the details. The ACT is truly an amazing venue. Detail is everywhere, and more than you would imagine is authentic here: real wood with real history, reborn to a new life in Las Vegas.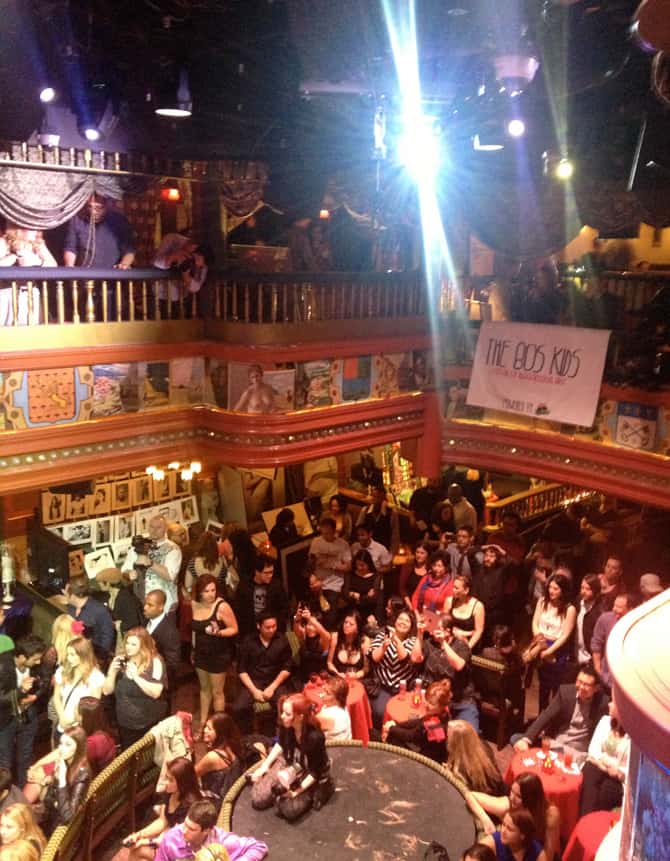 Great crowd, too. There is so much fantastic energy at these events. Vegas has a very creative emerging art scene.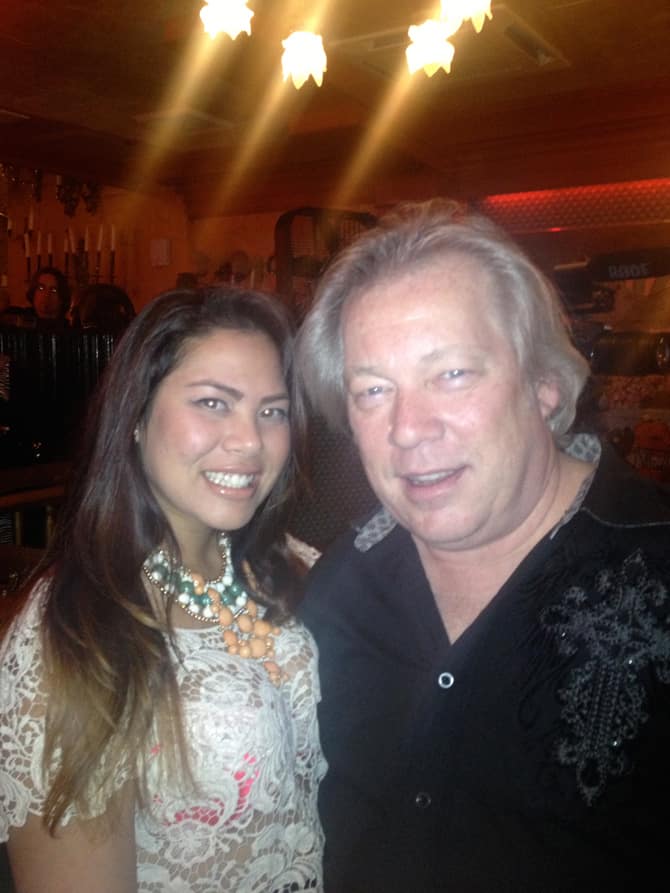 (Photo: Kevin Mahoney)
Be abducted. It was great catching up with Christy Love from Alien Tequila – representing and enjoying the festivities. BTW, their tequila is delicious. AlienTequila.com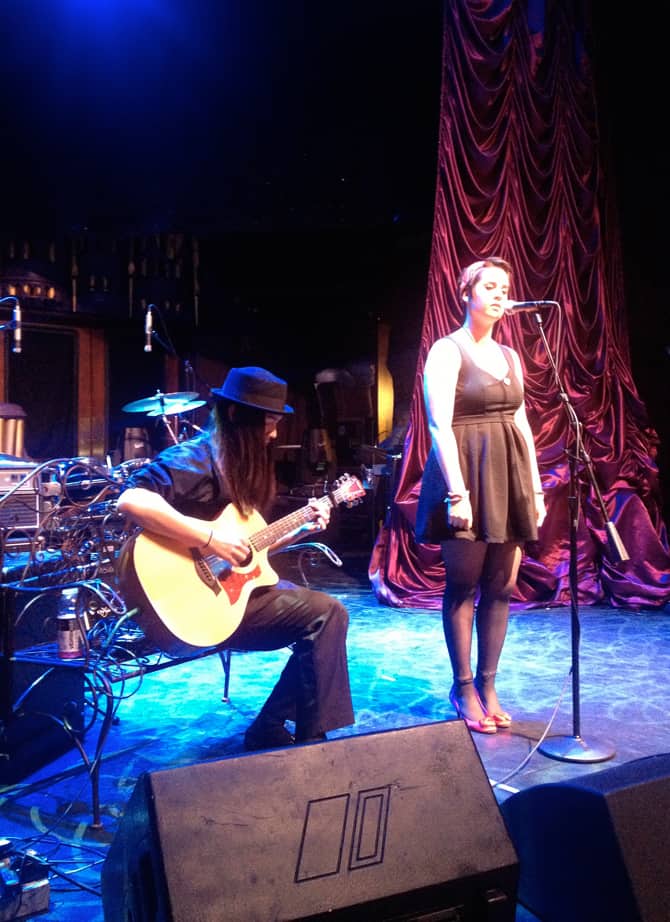 The music talent for this event was amazing. JoLeigh Tracy sings a soulful tune. Discover her here: RawArtists.org/joleigh.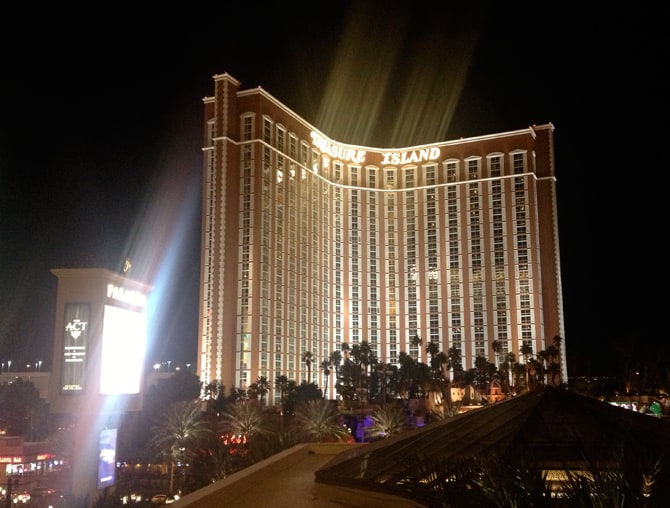 From the balcony… catching some fresh air outside, and it's a great view of Treasure Island.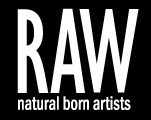 RAW: Natural Born Artists is an independent arts organization for artists, by artists — a community made up of creative individuals across the nation. Their mission is to provide independent artists within the first ten years of their careers with the tools, resources, and exposure needed to inspire and cultivate creativity. RAW welcomes all genres of art, including independent film, fashion, music, visual art, performing art, hairstylists, makeup artists, and more, encouraging the creative success of our generation's many visionaries and storytellers.
RAW's mission is to provide up-and-coming artists of all creative realms with the tools, resources, and exposure needed to inspire and cultivate creativity so that they might be seen, heard, and loved. RAW educates, connects, and exposes emerging artists in 54 artistic communities across the United States and Australia through monthly showcase events.
Click here to learn more about RAW Natural Born Artists in Las Vegas.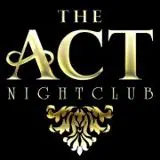 Visit The ACT Nightclub on Facebook/TheActLV

STAY TUNED: Their next engagement at ACT is April 25th, 2013
All in all, an inspiring evening. Thanks to RAW for having us, and to ArtisticLifestyles for the tix. Cheers!
• • • • •