Best birthday ever!
That's the best way I can think of to describe my recent art show at ArtisticLifestyles last Saturday in Las Vegas.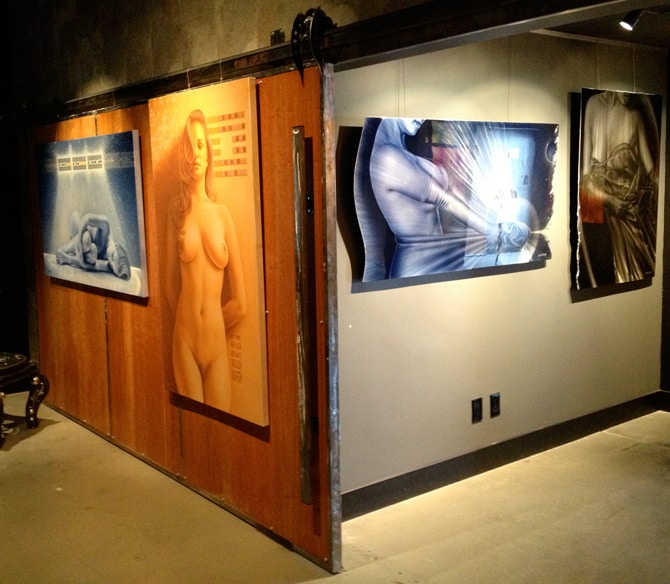 I mentioned in a recent post that I had just signed on with ArtisticLifestyles fine art gallery in Las Vegas (and soon San Diego). This past Saturday was my first showing and included four of my life-size figurative paintings – two from my pearl series and two paintings on metal.
Pearl originals:   NIRVANA     |     TRUTH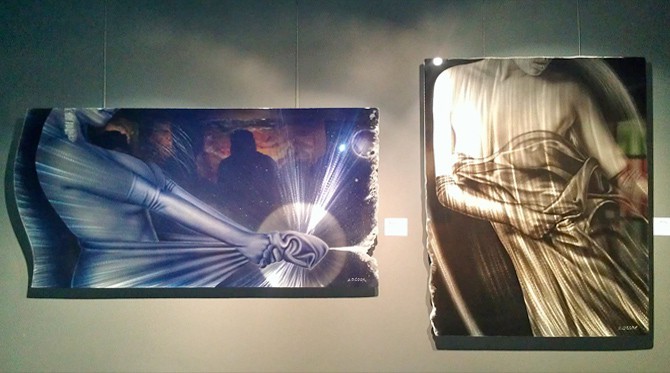 Paintings on metal:   NEXUS     |     INFINITY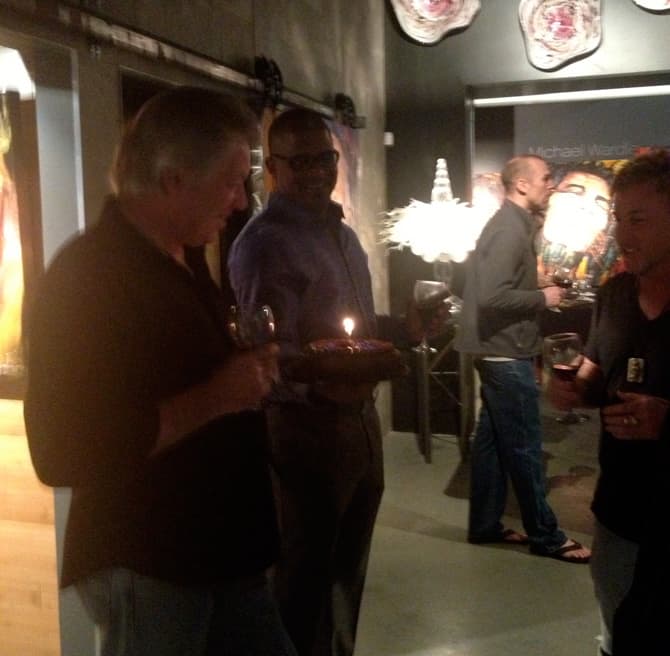 Eulenthius (ArtisticLifestyles gallery owner) surprises me with a birthday cake while catching up with artisan/designer Steve Soffa over a glass of vino.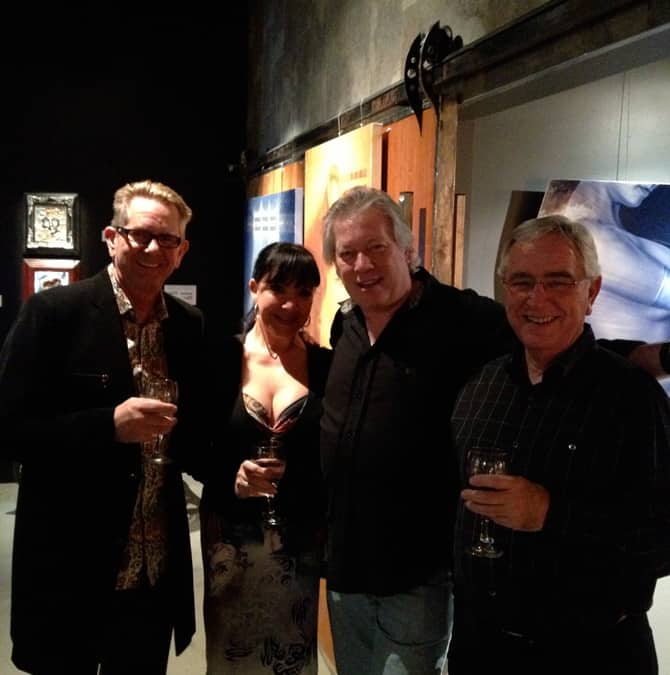 Catching up with great friends… left to right: artist/designer Bunker Hill Bradley, author/writer Roselyn "Roz" Poon, artist A.D. Cook, and writer/mentor/speaker Frank Mallinder.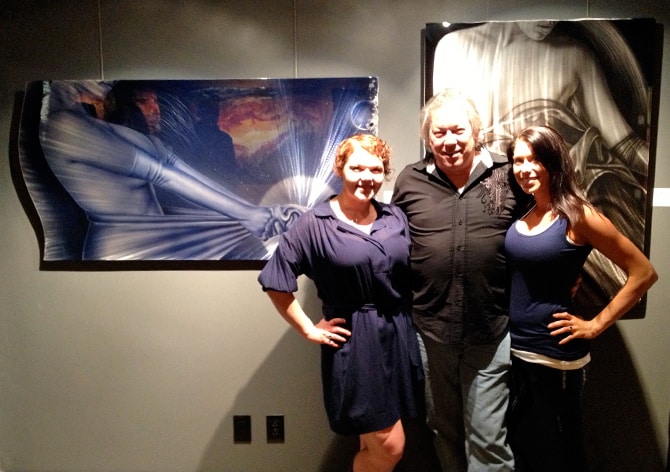 A little time out with the two "Mels" — Melanie Mackert from ArtisticLifestyles gallery on the left and Melanie Sellner on the right.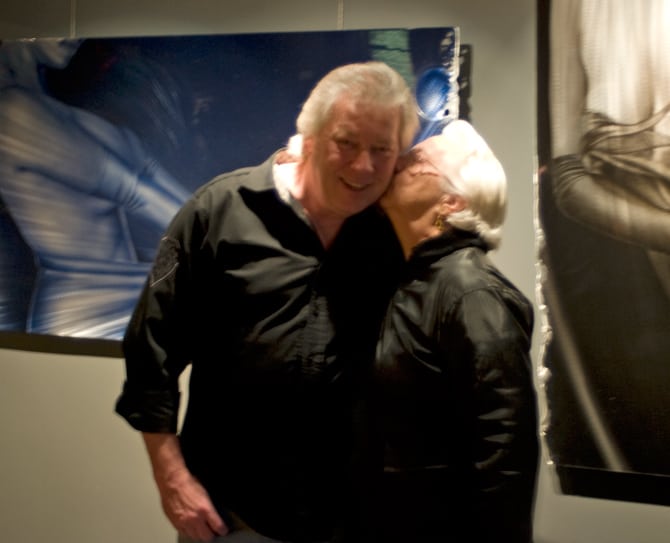 Of all the special ladies that could join me for this fantastic evening of art and celebration, this lady tops my list. My mother came up from Apache Junction, AZ (she won't let me tell you she is from Phoenix – lol). This was the first time ever that she had been to one of my art shows. For me, the best birthday gift ever!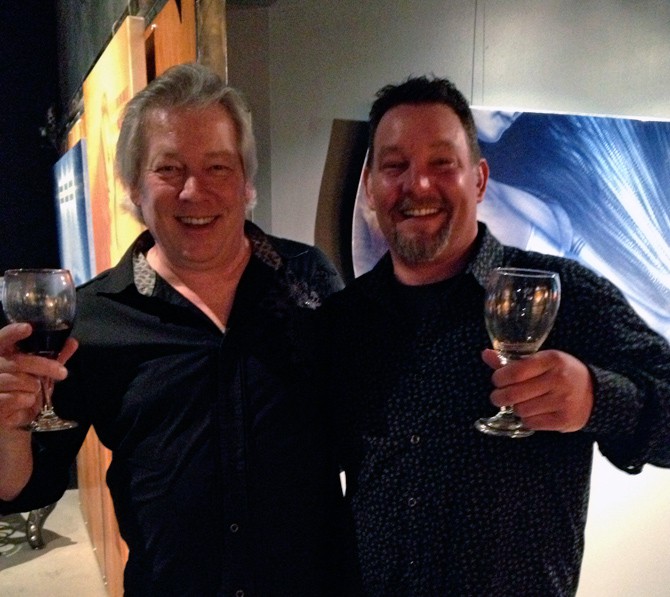 Cheers! One last toast for the evening from my buddy Kevin Mahoney and me, and… a special "thanks" to Kevin for all his help in rocking the show.
A special thanks to all who joined me in making my birthday and first showing at ArtisticLifestyles a blast! I'm looking forward to a lot of great shows there. Cheers!
Join my email list to receive special invites to future shows.
• • • • •
View my original art
NIRVANA     |     TRUTH     |     NEXUS     |     INFINITY
exclusively at

2758 S Highland Dr, Suite B, Las Vegas, Nevada 89109
ArtisticLifestyles.com     |     702.754.3355
JOIN ARTISTICLIFESTYLES GALLERY FOR THEIR SECOND SATURDAY ART EVENTS EVERY MONTH
• • • • •