Last week, I posted in my blog that it's always fun to post art from the past.
Over the last few days, I've added three large original paintings from 1993-94 and an illustration from 1988.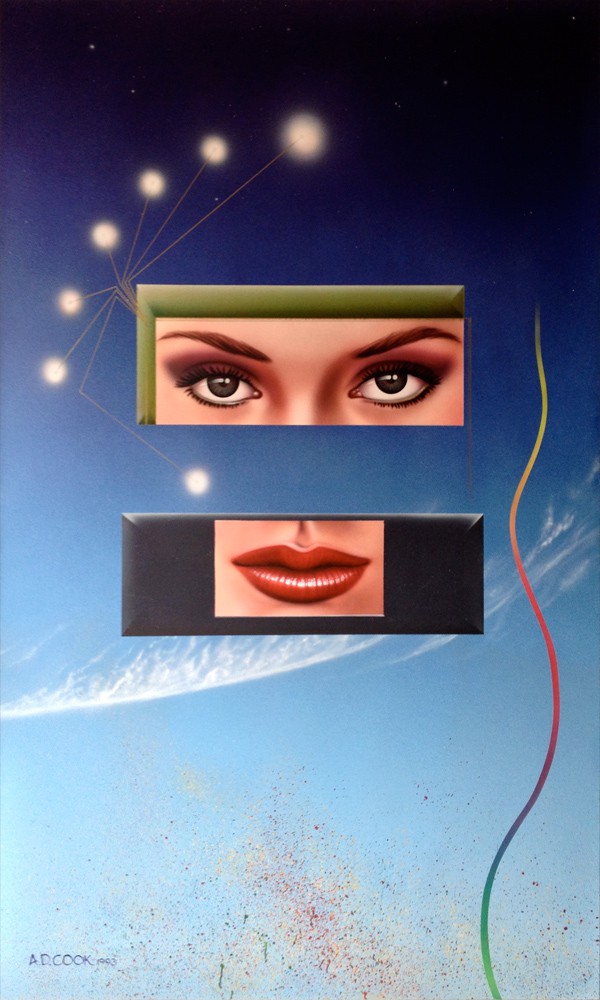 Seven — 60″ x 36″, acrylic on canvas, © A.D. Cook 1993
Created in 1993, "Seven" was the beginning of the digital/tech style paintings. You can still see a lot of this symbolism in my current works.
As you can see below, SEVEN was safely archived for the last several years. Stored in a climate-controlled facility for the last decade or so, this painting and others have recently been added to this site. Now, you can add her to your collection.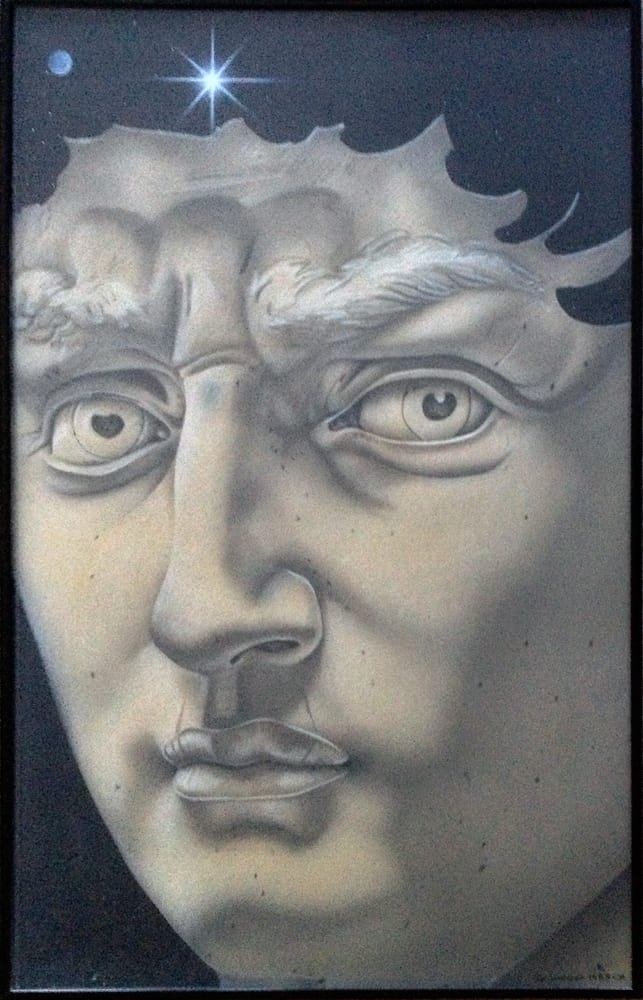 Other artworks added this week: The Look, Three Gold, and Michelangelo's David.
• • • • •