Special thanks to Siena Italian Authentic Trattoria in Las Vegas for hosting my St. Jude sculpture, "The Things We Do For Love."
Siena Italian Trattoria opened in 2010, and features the most authentic Italian Cuisine in Las Vegas, NV. The restaurant is warm and inviting, with a casual atmosphere with plenty of room for large parties.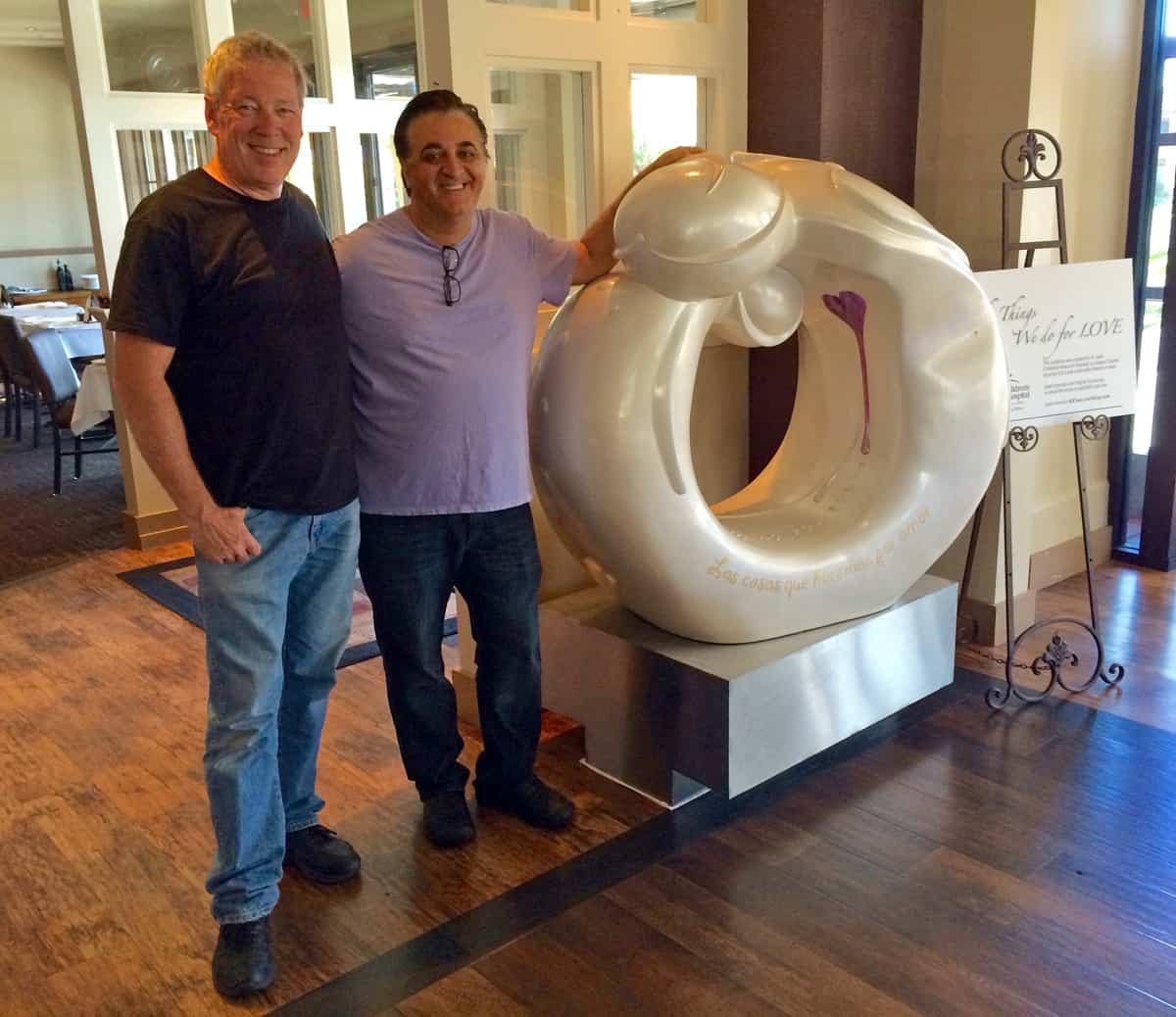 A.D. Cook & Chef Giancarlo Bomparola with my 2015 St. Jude sculpture "The Things We Do For Love" at Siena Italian Authentic Trattoria, Las Vegas, NV.
Originally from Italy, like so many Italian Chefs, he started learning the culinary arts from his "Nana" in the kitchen. At a young age, he worked in several restaurants in Italy, learning from the best local chefs.
Giancarlo moved to the States 15 years ago. He owned and operated several popular restaurants in Sacramento, CA. There, he also was the executive chef for a large catering company specializing in fine cuisine for elegant weddings and parties.
His creations won local awards and accolades. His restaurant captivated a loyal following. He was recruited by a Las Vegas restauranteur to bring his style of Italian cuisine to Las Vegas.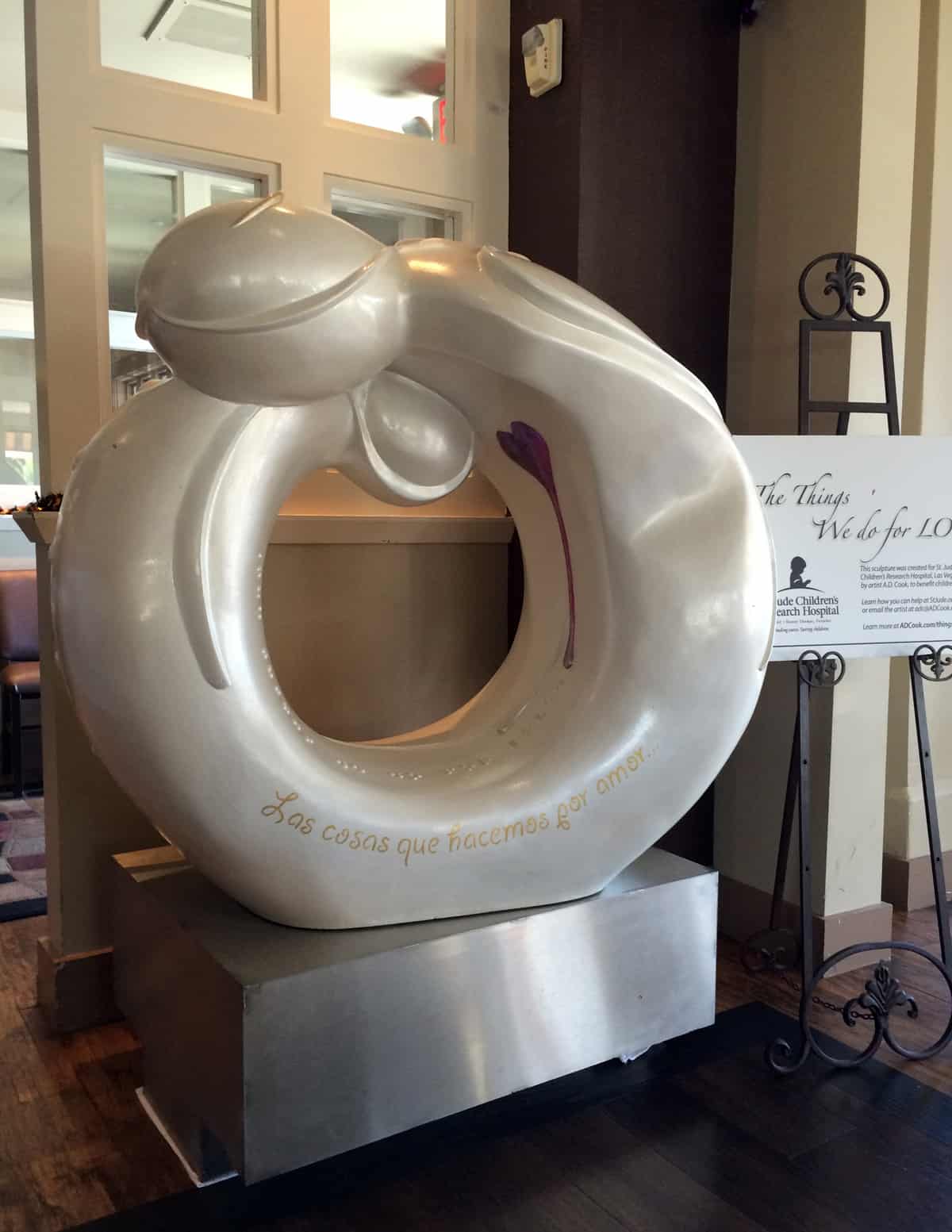 Stop in for some great Italian. A 30 year Las Vegas tradition!

Siena Italian Authentic Trattoria
9500 West Sahara Ave.
Las Vegas, NV 89117
702.360.3358
Live entertainment Thursday through Saturday nights!
Visit them online at SienaItalian.com
• • • • •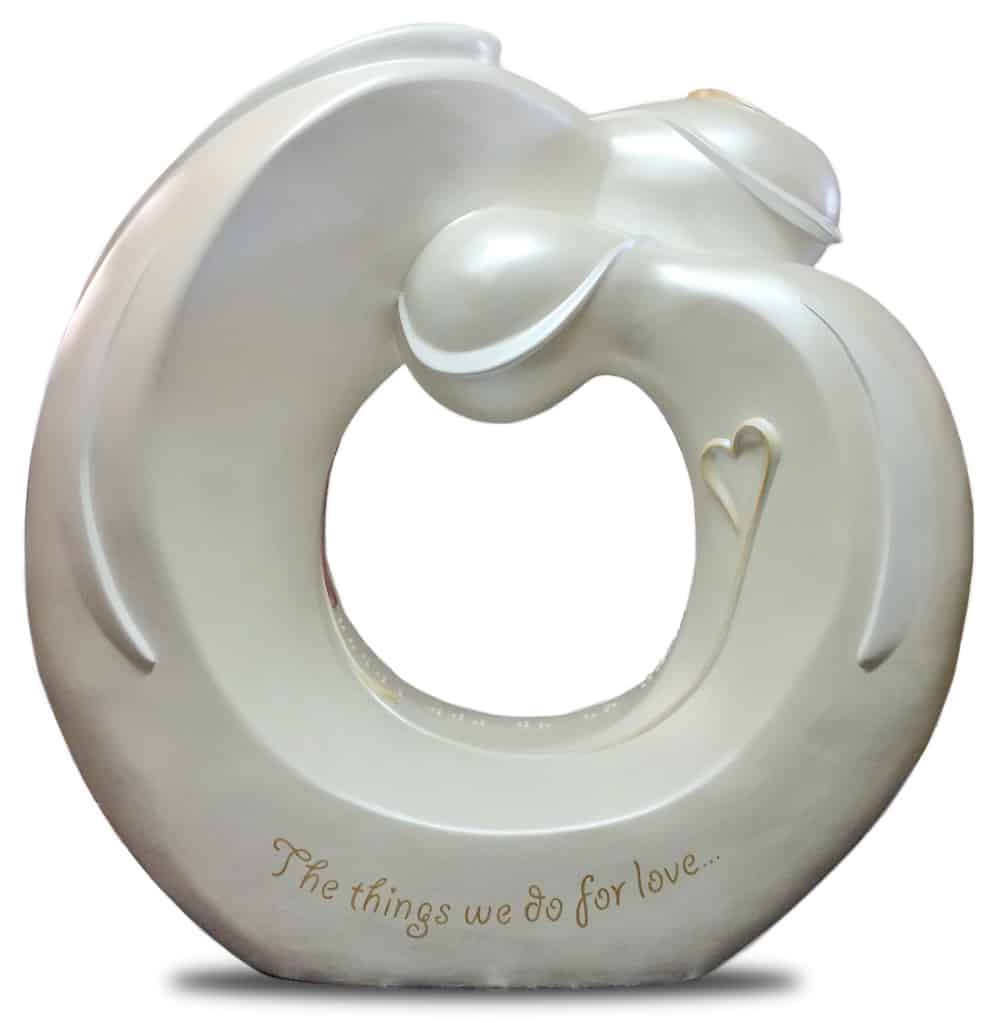 Click here to learn more about my St. Jude sculpture "The Things We do for Love"
• • • • •
CELEBRATION OF LIFE     |     THE STRIP REVEALED     |     THE THINGS WE DO FOR LOVE