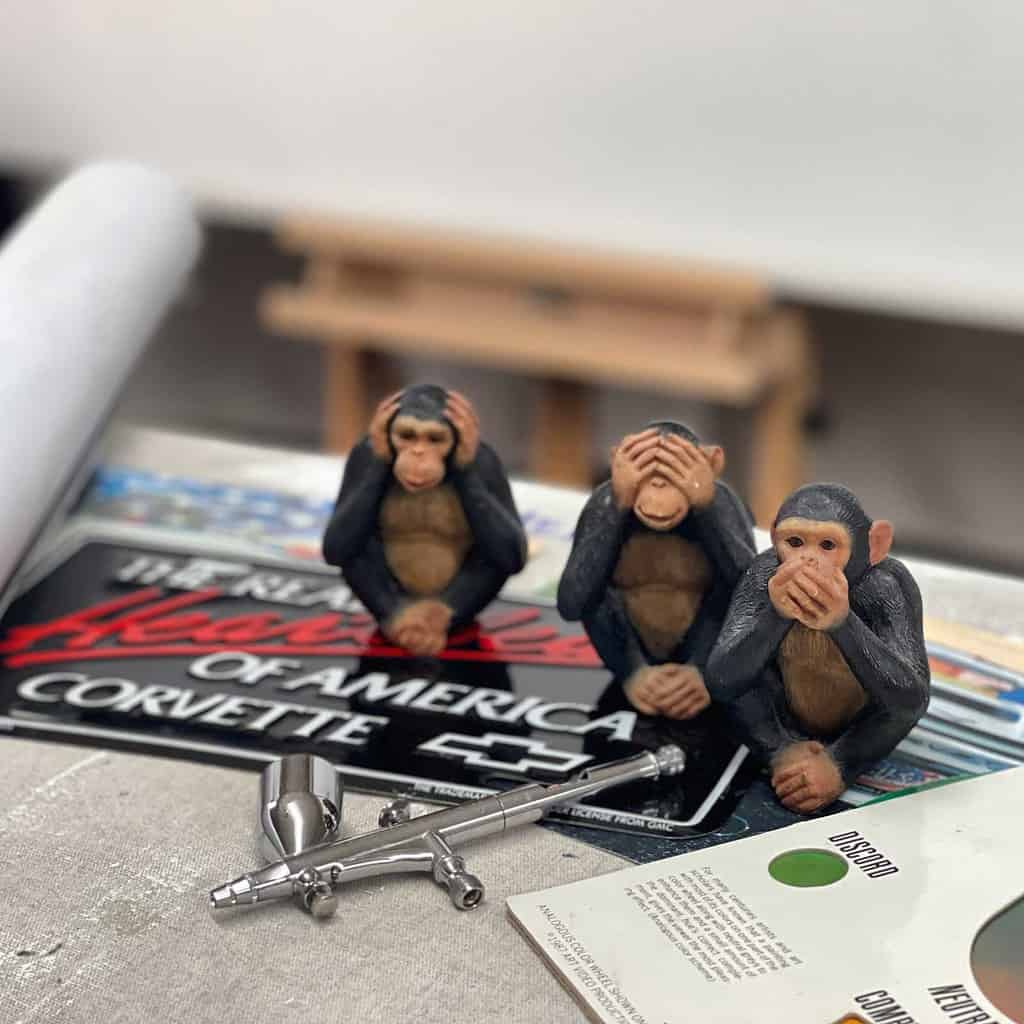 They Hear All, See All, But Say Nothing…
I've been asked a lot lately, "Hey, A.D., what's up with the Corvette art project?"
I guess I've been slow in posting updates lately, but the paintings are moving along nicely. I'm enjoying my time in the studio, creating what I know will be an epic work celebrating America's Sports Car for Corvette's 70th-year anniversary as part of the LUSTER Exhibition next year.
It's not a project that I take lightly because I've been a Corvette guy since I was a kid, and I drove one as my daily driver during my Hollywood Video years. (Oh, how I miss that car.) So, I am super-honored to be even a small part of their history through my art. But I'm equally honored to participate in the LUSTER: Realism And Hyperrealism In Contemporary Automobile And Motorcycle Paintings Exhibition, which has showcased three of my motorcycle paintings and 14 other artists' works to over a dozen major museums.
Having said that, I am humbled to create these paintings and share my passion for Corvette's Legionary history! I've been painting this in my head for a few months. It's time to put it on canvas.
Click here to follow my Corvette art project timeline from concept through completion, or click here for all posts tagged "Corvette Museum."