video 04:03 minutes, by kathryn cook
View my art in the process from my photoshoot with the beautiful Liz Ashley through the creation of the completed painting.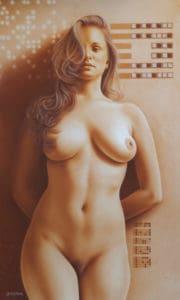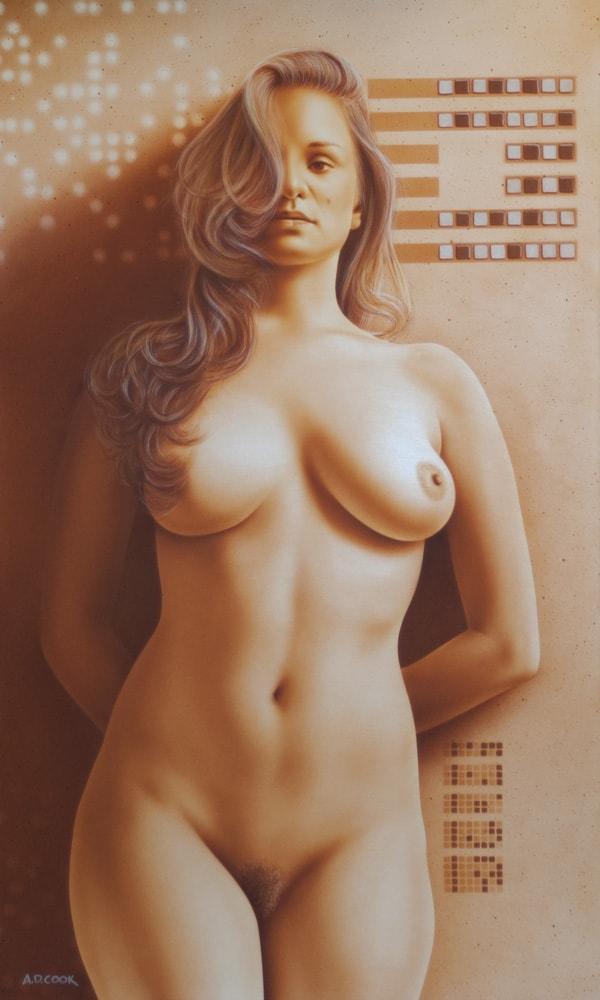 Completed on May 20th and signed during the solar eclipse, "Truth" is my fourth figurative painting for 2012, and features the beautiful Liz Ashley as my muse. Bold and powerful, Truth stares you straight in the face as she stands naked before you. Hard to deny that she is always there to remind you of her constant presence.
Special thanks
"Whisper for the Masses" music by Loophole from their album "Loophole 432" © 2012.
Used by permission.
Visit them at LoopholeTheBand.com
View "TRUTH" painting – 60″ x 36″