Video 2:53 minutes  |  Music by Bonzai Caruso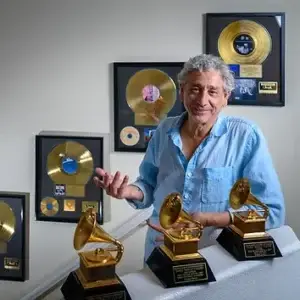 My musically gifted friend, Bonzai Caruso, sent me a soothing rhythmic tune that I wanted to share with you. This relaxing music, he suggested, compliments my latest metal artwork, ETERNAL, so I felt it only fitting to create a short video with both sight and sound — an eyes-wide-open meditative experience.
For those not familiar with Bonzai, he is a six-time Grammy-winning recording and mix engineer, producer, arranger, and songwriter with over three decades of experience working with high-profile recording artists.
I'm honored that Bonsai shares his music in a couple of my videos, including my CREATION OF ETERNAL video in my previous post. Stay tuned for more creative energy exchanges of art and music.